11 Legitimate Reasons to Watch Porn
It's not just for getting off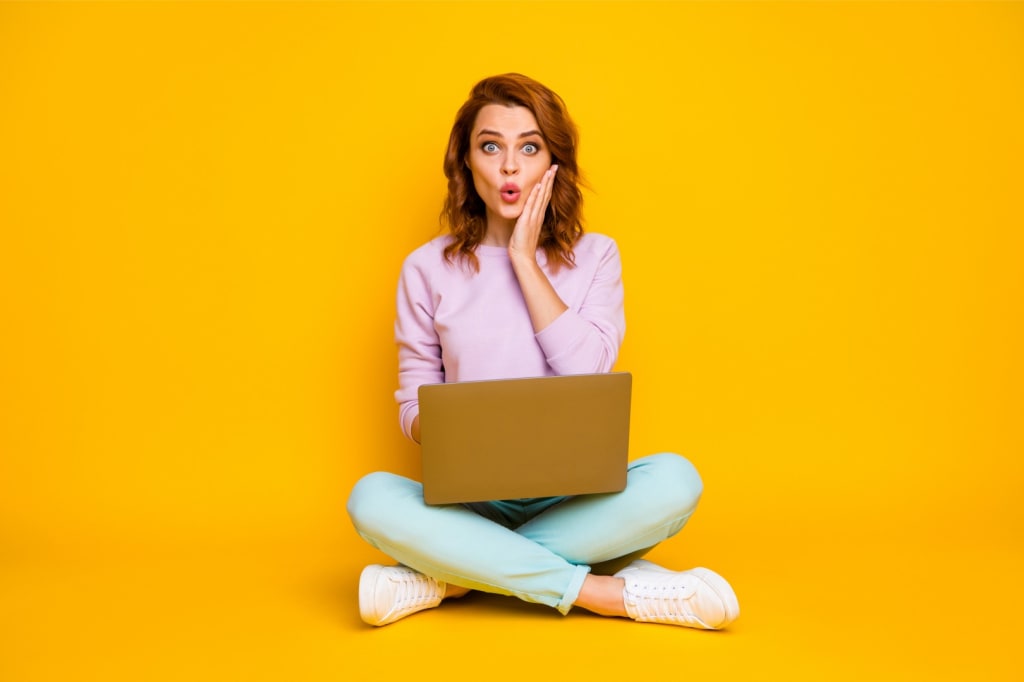 "Why do you watch porn?"
That's a question that came up recently when I was talking to my husband.
It wasn't asked with any accusation, worry, or insecurity — it was just idle curiosity.
His answer was really straightforward.
He gets horny, decides he'd like to get himself off, and streams some porn to enjoy while he does it.
"But I get that it's more complicated for you," he added.
He was right. We're both heavy porn users but not for the same reasons.
He watches plenty because he has an almost insatiable sexual appetite and that's part of the way he satisfies it.
That's not my situation (though I really wish it was). In fact, it's kind of rare for me to watch porn because I happen to be horny.
It's also why I think there's so much to be said about the subject.
Lots of people talk about porn like it's just a masturbatory aid. As if the only function it could possibly serve is to help you get off.
And yeah, that's definitely one use of it — arguably its intended use. But when you open yourself up to all the different ways porn can benefit you, you can get so much more out of it.
To illustrate that, here are the main reasons I watch it.
To Increase Arousal
This is my most common reason for watching porn.
I often find myself wanting to have sex, wanting to jill off, or just wanting to feel better — but I just can't get in the right mood.
On any given day, there are a lot of things pumping the brakes on my sex drive.
I've got chronic illnesses that mess with my libido.
They also give me anxiety, brain fog, and a few other symptoms that really don't help.
On top of that, I've also got a really receptive arousal pattern. I almost never get turned on spontaneously. Most of the time, I need something to nudge me in that direction.
That nudge can be a little seduction from my husband. It can be a fantasy I lose myself in. But more often than not, it's some really hot porn that gets me going.
In some cases, I'll already be turned on but use it to boost my arousal even more. Those are the days when I'm not just craving sex — I'm craving the kind of dirty sex I can only go after when I'm really fucking horny.
Watching the right kind of porn can get me so revved up that I can ask for things I'd normally be too embarrassed to admit I want.
To Get Inspired
Porn probably isn't the first thing that comes to most people's minds when they think of inspirational material. But a lot of my favorite fantasies come directly from porn.
Some of the best porn scenes I've seen get filed away in my spank bank so I can think back to them when I'm jilling off.
But a few of them actually changed the way I have sex.
I might have never experimented with edging if I hadn't seen it in porn.
Bondage fuckmachine videos are what inspired me to get a sex machine of my own, which allowed me to masturbate and fuck in ways I never could without it.
Sun-splashed outdoor sex videos like the ones by Horny Hiking made me decide to have sex outside the bedroom, outside the house, and to appreciate nature in a whole new way.
In general, porn helps you think outside of your sexual box and try things that might have never even occurred to you otherwise.
It might be the reason you try the amazon sex position. It could be what turns you on to pegging, cuckqueaning, or light bondage. Maybe the right video makes you realize exactly what kind of roleplay scenarios get you really wet.
And that's the beauty of porn — you don't always know what you want until you see it.
For Educational Purposes
A lot of people say that you should never learn about sex through porn. And I get why some of them say that.
There are a lot of things that are common in porn but aren't all that typical in everyday sex. Yes, some women love to deepthroat and gag while they're getting facefucked, but there's a good chance your girlfriend isn't into that.
There are also some things that look fucking great on screen but might not actually be that fun to do. Some of the sex positions are great for porn because they let the camera see everything, but doing them in real life would just leave you with sore legs and tired arms.
But despite those things, I'm a huge advocate for using porn to educate yourself about moves, techniques, and different sex acts and positions.
When I want to get better at sex, one of the first things I do is read up on it.
I'll poke through articles on how to give a better handjob. I'll look through Reddit threads where people share their tips for how to get your partner turned on.
When I don't find enough information, I'll start taking notes so I can write about the damn thing myself.
But I'm also a very visual learner. Because of that, I always supplement what I'm learning with a heaping dose of porn.
Sometimes, I'll educate myself deliberately. When I wanted to learn how to give better head, I started binge-watching blowjob videos. I specifically watched videos uploaded by verified amateurs on Pornhub who would get on their knees or lie on the bed and give their partner head to completion.
I would watch them tease a semi-hard cock at the beginning of the video, smile and giggle when the come sputtered all over them at the end, and every single thing they did in between.
I saw so many interesting things you could do with your lips and your tongue. I saw how sucking cock could be an incredibly playful act. And I learned exactly what it looks like when someone gives head enthusiastically.
My blowjob skills got so much better as a result of it.
In other cases, I'll watch porn with the intention of just getting off and end up learning something in the process.
I'll discover positions that look great for getting clit stimulation while doing anal. I'll see a new way to do a pussyjob. I'll get turned on by a girl positioning her body a certain way and realize that I can use it when I'm presenting myself to my husband.
Porn is also where Mr. Austin went to improve his dirty talk skills. He started watching more domination videos and paid attention not just to the types of things the performers said, but also how they said it. Watching it taught him a thing or two about pacing, tone, and delivery.
And let me just say, it worked.
To Explore New Kinks
A lot of my kinks start out as hunches.
I read about something or it just pops into my mind and it seems appealing but I wonder if it would actually turn me on.
Usually, porn settles that question for me.
Watching a kink play out in a scene clues me in to whether it turns me on or whether I just find it intriguing and fascinating.
It's how I figured out that control play is really fucking arousing to me. Not just that, but what kinds of control really get me going.
Watching doms aggressively demand submission taught me that it's not really my jam (and might even be triggering). But scenes with sensual domination, bondage, and couples playing with remote controlled toys in public made me realize that's exactly what I want my sex life to be like.
It also helped me sort out my DD/lg kink.
I was really turned on by daddy doms, but some of the ageplay I saw when I explored that wasn't really working for me. I didn't really identify with the women roleplaying with onesies or filling in coloring books at the beginning of the scenes. And it's only by digging deeper that I discovered that I'm not into daddies because I'm a little — I'm into them because I'm a middle.
To Communicate About Sex
Porn is a really good tool for showing your partner exactly what you want, sharing new things you want to try out, or learning to be more open about sex.
For years, I had told my husband that I like a really soft touch when I get my clit stimulated. And he would go slower and softer, but it still was a little much for me.
I'd ask him to go even softer and he would, but it still wasn't quite there.
Then one day, I showed him a porn video that really turned me on. It showed a guy making a woman come by stroking a soft makeup brush on her pussy.
After watching it, Mr. Austin finally got the picture. "Oh okay," he said, "when you say you want it soft, you mean soft."
I used to send him dirty talk videos to show him what I wanted. Because it's really hard to explain what good dirty talk should sound like, but you definitely know it when you hear it.
It's also just a great way to start a conversation about sex.
Send your partner a link to a porn video with a simple question like "I'd love to try that someday, would you be down for it?" and you're bound to learn something about each other.
To Flood Yourself
I learned about flooding when I studied psychology and it's one of the concepts that really stayed with me.
It's a method for treating phobias or specific anxieties. It involves exposing a patient to whatever it is they're frightened of — small spaces, crowds, darkness — in a safe and controlled setting. Over the course of repeated exposures, they learn that the thing they fear isn't as dangerous as they imagine it to be.
I use the same basic idea, but I apply it to pleasure instead.
You can use porn to get into almost any kind of sexual act, because intense pleasure and euphoria are contagious. Repeatedly watching people having a great fucking time doing something makes you want to join in on the fun they're having.
It happened to me with anal sex. I had sworn off anal for a long time, but it was still one of my favorite porn search terms.
I would jill off to it regularly, but my pussy was the only thing that would get fucked when I had sex.
Gradually, that changed. I watched so many videos of women looking like they were in absolute bliss while their asses got pounded, who had convincing orgasms from it, and who just made it look incredibly hot.
I wanted in on it. I wanted that kind of pleasure, too. So, the next time I was in a very horny and receptive mood, I asked my husband to fuck my ass for the first time in years.
The same thing happened with Mr. Austin.
I encouraged him to use strokers and sleeves because they looked really fun and I thought it would be hot to watch him jerk off with one.
He was extremely reluctant.
He had never used a sex toy in his life and he had a lot of stigma associated with them. The thought of using one made him uncomfortably insecure.
So, I sent him some videos of women using Fleshlights on their partners to show him how awesome it seemed.
And it won him over. Seeing how hot it is for a cute girl to use a stroker on a dude got him into the idea. But seeing how much fun those women were having really sold him.
His reluctance faded away and it turned to excitement. We ordered his first sex toy and he couldn't wait for me to use it on him when we got it.
There's obviously a limit to what you can get into. Some things will never turn you on no matter how often you see it in porn. I personally don't think I'll ever get into gaggy blowjobs, even if it would be the only thing I watched.
But for things that intrigue you, turn you on a little, or is on your "maybe" list, a little flooding might be all it takes to get you there.
To Be a Smart Consumer
I get all my sex toys online, but I never buy them sight unseen.
I check out all the details, look at images, read reviews, and try to get a good sense of what the toy does.
But one of the big deciding factors for me is what the toy looks like in action.
The awesome thing about Pornhub is that you can type in the name of whatever sex toy you're considering and there's a good chance you'll get to watch someone using it.
That's a great way to really see a toy's features — how supple it is, where the vibrations are, and if it does anything cool and unusual. It also gives you a sense of how much you'd enjoy using it on yourself.
Seeing how someone else uses the toy is also really instructive.
Sometimes, I don't think to use one in the bath until I see someone else using it in hers.
It doesn't always occur to me to use a toy while standing up, but if I see someone do interesting things with it in that position, I might buy it just to see for myself.
And I recently had trouble when I tried to ride suction cup dildos. I struggled to get the right position and angle for the kind of solo fuck I wanted. And when I tried filming videos of myself fucking them, I couldn't get the kind of shot I was looking for.
So, I looked up videos of women doing it and realized that I was using the wrong kind of dildo. For what I was trying to achieve, I'd need length. Like, a ridiculous amount of length.
So, I ended up buying the longest suction cup dildo I could find. It's much bigger than anything I would ever consider buying, but it gave me the kind of angles I was trying to achieve. And I would've never given it a second look if it wasn't for seeing toys like it in porn.
To Improve Your Mental Health
Obviously, porn is really stimulating. But a lot of people don't realize that it's stimulating in non-sexual ways, too.
Good porn can get you aroused, and that arousal comes with all sorts of extra cognitive and emotional benefits.
Getting turned on just plain feels good, which can make you feel happier or help pull you out of a funk.
I personally find that I'm more creative and better focused when I'm aroused, so I'll sometimes watch porn before I sit down to brainstorm ideas or work on an outline.
Watching porn also encourages you to masturbate, which can do wonders for anxiety, insomnia, or give you a quick shot of endorphins when you need it.
I've also used porn to help with my body image issues.
That's something I struggled with a lot over the course of my life, and still do.
I couldn't find myself attractive and I avoided a lot of the sexy stuff I wanted to do because I was sure girls like me couldn't pull them off.
I sighed wistfully at sexy Halloween costumes. I wanted to wear lingerie but could never bring myself to even try it on. And I got into a really long slump where I fucked with my shirt on because I couldn't bear the thought of my husband seeing my stomach.
I tried all the self-love mantras. I read body positivity article after body positivity article. I tried to focus on the things I liked about myself — but the things I hated just kept roaring back into view.
The one thing that really, truly worked was porn.
Amateur porn showed me girls who didn't look like supermodels, who had all sorts of body shapes, and who genuinely looked like girls next door (not the mainstream porn version of it) being incredibly cute and sexy.
I saw them undress with confidence and look hot as fuck doing it. I watched them be a little awkward but make it cute. I saw them have incredible, amazing, enthusiastic sex without feeling the need to keep their shirt on, turn off the light, or stop the camera from rolling.
And even better, I'd see those videos get thousands of views and hundreds of comments from appreciative viewers.
If they could get admirers, then there's no reason I couldn't at least let my husband admire me.
You can use porn the same way.
If you feel like you're too awkward or dorky to be sexy, go look at Savannah Solo and her legions of fans.
If it's your weight making you reluctant to undress in front of your partner, check out some BBW porn and you'll see women of all sizes not only having pornstar sex, but getting paid to do it.
Whatever you hate about yourself, there are people out there who are really into it. And watching people who look like you being sexy and desired is a really good way to boost your self-esteem.
To Get Off
When you're in the mood for it, porn is really good entertainment.
It's more vivid than a lot of fantasies. It stimulates you visually and auditorily. It takes whatever arousal you already have and gives it a boost.
I almost always watch porn or listen to audio porn when I'm jilling off because there's really no reason not to.
It helps me come, it gives me a lot of material for my imagination, and I'm convinced my orgasms are twice as powerful when I manage to finish with Feel Good Filth's countdowns.
Plus, it makes the journey better. Masturbating is really fun on its own, but pairing it with porn makes it more entertaining, arousing, and satisfying.
To Satisfy Your Curiosity
Sometimes, I'm not watching porn to get turned on. I'm not watching it to get off. I'm just really curious about something and I want to have a peek at it.
If a content creator I follow starts an OnlyFans, I might sign up because I want to know how she fucks.
When I learned about pony play, I watched a couple of fetish videos because I wanted to see what that was like.
And I once paid way too much money because I really wanted to get a look at Belle Delphine's pussy.
Wanting to see what people look like naked, wondering what kind of sex they have, and being fascinated by kinks you don't have are all perfectly natural. Porn gives us a window into those things.
To Feel Normal
I've written articles about most of my kinks and I've divulged the dirtiest details of my sex life on my podcast. But it took me a lot of work to get there.
Some of my kinks have been with me for years, but I could never admit them to anyone because they embarrassed me.
I felt like a weirdo, I worried people would get the wrong idea about me, or I just had a lot of shame I couldn't explain.
So, I kept it all to myself.
Some things, like my love of anal and control play, I could tell my husband but would hesitate to tell anyone else.
Others, I didn't even confess to him.
I couldn't bring myself to tell him that I was a middle, that I was into playful humiliation, and that experience gap roleplay really hits the spot for me.
There are a lot of reasons I finally could come out and admit all of it. Porn was one of them.
Seeing other people share in my kinks was like feeling a weight lifting off my shoulders.
The more I saw women fawning over daddy doms, getting pussyjobbed, and begging to be tied up and edged, the more I felt normal for wanting those things too.
Watch Full HERE