Your Daily Horrorscope
Astrological Atrocities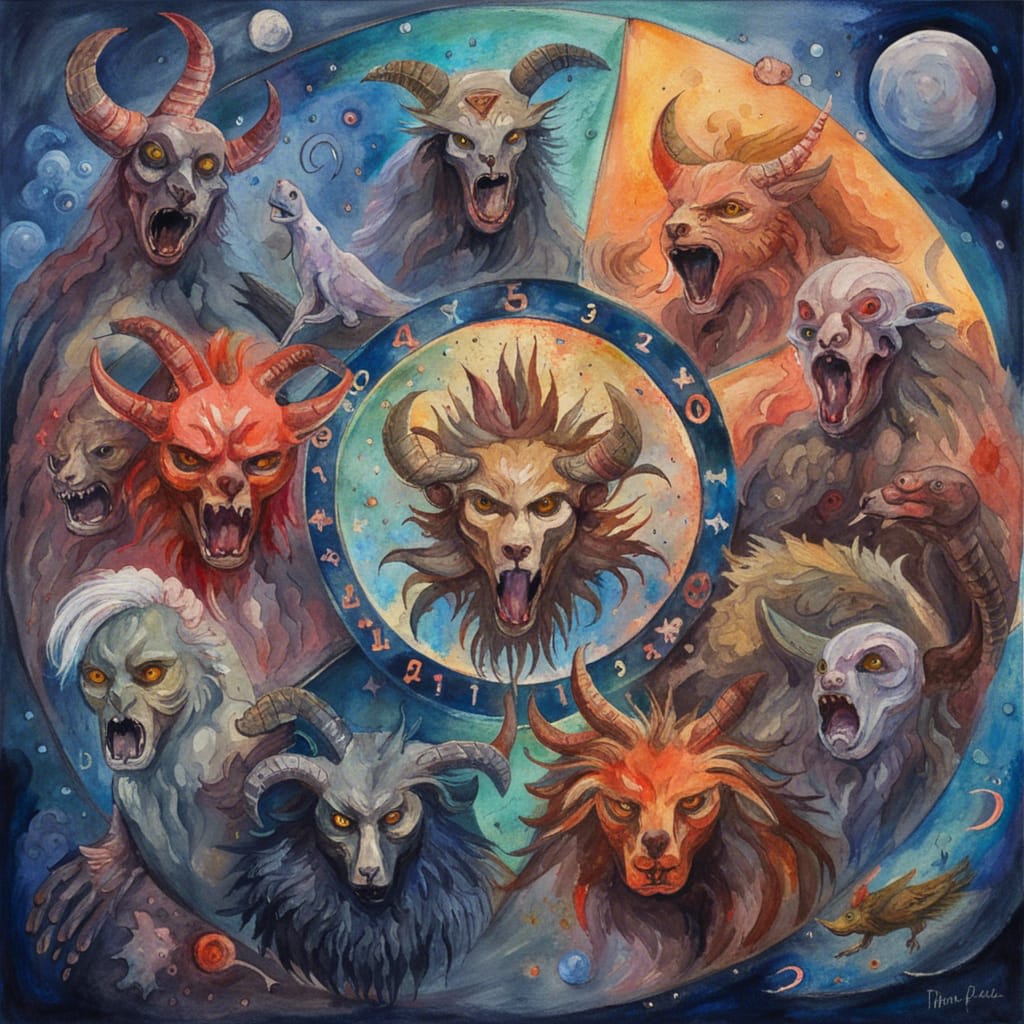 An AI Creation By The Author
Introduction
I'm sure this has been done a million times, even on Vocal, but saw a horoscope page on the bus and thought it might be a bit of fun to twist it a little.
This is just a little microfiction although I could have said it was a free-form poem.
The music is "Zodiac Signs" by Sally Sossa.
Image by Peace,love,happiness from Pixabay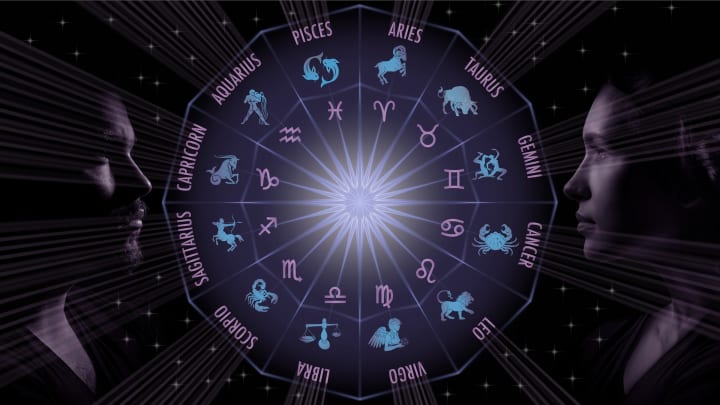 ♈Aries♈
Aries is considered the first sign of the zodiac.
Today's Horrorscope: You will be severely battered by a horned ram because you had his mate for Sunday dinner.
♉Taurus♉
Today's Horrorscope: You shouldn't have bullied that person into giving you their wallet. Now you are in a field with a fierce real bull bearing down on you.
♊Gemini♊
Today's Horrorscope: You really shouldn't have crossed the Krays, they will take any excuse to visit extreme violence on anyone, especially those who insult their mother. They love their mother and they are now coming for you.
♋Cancer♋
Today's Horrorscope: So you had Crab Bisque, but the crabs mates are not too happy and you will end the day pinched and bitten and bleeding, Sea food can take umbrage quite often.
♌Leo♌
Today's Horrorscope: You will break down in the safari park at Longleat and the Lions will have a second breakfast.
♍Virgo♍
Today's Horrorscope: The Mafia boys were not too happy when you stole their extra virgin olive oil, so now they have plans for you and an addition to the car park tarmac.
♎Libra♎
Today's Horrorscope: The scales of justice will tilt and confine you to a long time in a prison cell for stealing the Neapolitan ice cream from that big hotel.
♏Scorpio♏
Today's Horrorscope: You should really have closed your hotel window, all manner of creepy crawlies could get into your room and a scorpion will leave a very nasty and painful sting.
♐Sagittarius♐
Today's Horrorscope: Horses loose on the archery range and you will end up shot by arrows and kicked until you are blue and bruised.
♑Capricorn♑
Today's Horrorscope: After you have enjoyed goat curry this sea goat will ram you and attempt to drown you. Be very careful after you have eaten.
♒Aquarius♒
Today's Horrorscope: Don't go near water, the Mafia are still looking for you, and drowning is a method of theirs.
♓Pisces♓
Today's Horrorscope: If the family do find you, it is highly likely that you will be sleeping with the fishes before long.
Reader insights
Be the first to share your insights about this piece.
Add your insights