The Devil's Glare
Knife Skills Part 6
This is a continuation of the first Vocal Creators Saloon Story Series, one episode written by each author. Please, start reading the following parts before continuing:

⚀ Part 1 Knife Skills ⚁ Part 2: The Right Thing ⚂ Part 3 Death Has An Order ⚃ Part 4 Karma ⚄ Part 5: Best Laid Plans
.....................................................🎲🎲🎲.......................................................
Part 6: The Devil's Glare
Vengeance is not for me!
At least, it was what my past self always believed until my girlfriend was killed in the worst way you could imagine. Her name was Marigold, and she had a wrist wrap tattoo full of those flowers. Not even her tattoo was evident in her corpse at the house. She was tortured to death by someone that knows how to get the job done.
I am now the leader of her gang; it was one year challenge to reach the top. I wanted all the money and resources to do my thing. No one knows what I want, since I've never shared my thoughts. I received a tip last month with some traces. It was like I thought, the job was done by a professional, and I've found the traitor's name. But it was too late, somebody was cleaning all loose ends: the man was dead and found almost likely my girl. So, I just assume that it was the same killer.
The easiest way to get the killer would be with a trap. I needed bait. I decided that I was the only one involved in this. Not only that, but I would pay for the killer to kill me since I am the new leader. It was harder than I thought. It seemed like the person was very meticulous.
No phone number, no way of contacting directly. I never thought that a street billboard attached to a bus station was the only way of contacting their services. Maybe they were more careful since they had to eliminate one client.
Since I knew that I needed to left there a note with a question I was thinking about what I would ask. "Why do you kill? Do you do it for a living or just for fun? Could you just kill yourself instead?" Probably neither of those questions would help me find who was the killer.
"What kind of cake do you need?" The final question was written in an orange post-it, and I left the hospital bus stop. I walked a lot, and I was so lost in thoughts that I had to take the subway to get home. Now I had to go every day there, checking for an answer.
Some days had passed and no answer. The good news is that the post-it was missing, maybe they took it.
One week.
Two weeks.
Three weeks.
I was about to lose the last drops of hope in my mind and that's it! I decided to go there just one more time! If they still didn't give an answer, I would start searching for another way to find them.
I've arrived there, and there it is! "I want a chocolate cake, tonight!" They even left the address. I had to run home after doing some groceries, and I've made a cake that was my message to them.
I was there before the golden hour; it seemed a great apartment. Who was the owner of this? I've left my black box at the door and I went hiding. I tried to befriend the security guard and try to get some information about the owner. No luck. But he didn't notice my questions, I've lied and said that one of the apartments is from my wife and that she was cheating on me. He helped me look at the cameras, and we were eating and looking for clues about my fantasy woman.
"There she is! Damn! She's hot. You sure this is the first time she cheated on you?" Said the security guard. "Even I would be lost with that body!"
"Yeah…" I was looking at every movement. She lifted my suspicious box, opened it a bit, and we could see a smile.
"Why is she smiling?"
"I wonder the same" I answered without taking my eyes from the cameras.
"You have to wait for the man." The security guard seemed happy with all this situation. Maybe all those shifts were so boring that he wanted something refreshing to happen. "But don't make too much noise, I don't want to call the cops on you." He warned.
"You don't need to worry" I wasn't going to kill her there, with so many cameras, would I?
My chocolate cake was drugged, and it was written 'You're next' with ruby chocolate on top of it. I don't understand why would she smile like that. Crazy killers!
"Where are you going, man?" I've heard his voice, but I was running to that doorstep.
"I am coming for you," I mumbled, as soon as I reached the door and touched the buzzer.
The door opened, and I wasn't ready for what was coming.
Have a deep breath, Clyde. My inside voice was crazily trying to calm me. I couldn't take my eyes or hers. They called for me, like a devil. They wanted death. And I would give them what they wanted, just one time. One last breath was enough.
"Welcome, I'm Rhiannon." She smiled with her eyes, my mind was screaming dozens of danger bells. I didn't care anymore. "Please, come in!" Her voice went soft, like a fox to a chicken.
Let's see who is the chicken today, shall we?
.....................................................🎲🎲🎲.......................................................
I hope you liked the story until here. You can check the next steps:
🎲 7th Part: To trust, or not to trust
🎲 8th Part: The arbiter
🎲 9th Part: How it all ends
.....................................................🎲🎲🎲.......................................................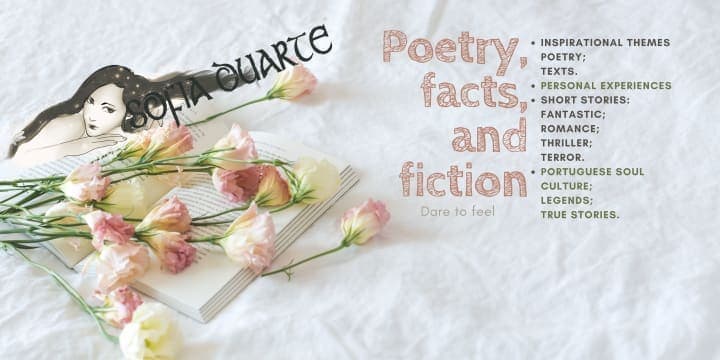 Mystery
About the author
Poetry, facts, and fiction. ✏️
A Portuguese writer with an ocean of content.
News @ sofiaduarte.com
Reader insights
Be the first to share your insights about this piece.
Add your insights