Snarkilicious
Snarkilicious describes a female person that people find to be irresistibly attractive when they become irritable, forceful or sarcastic in their manners.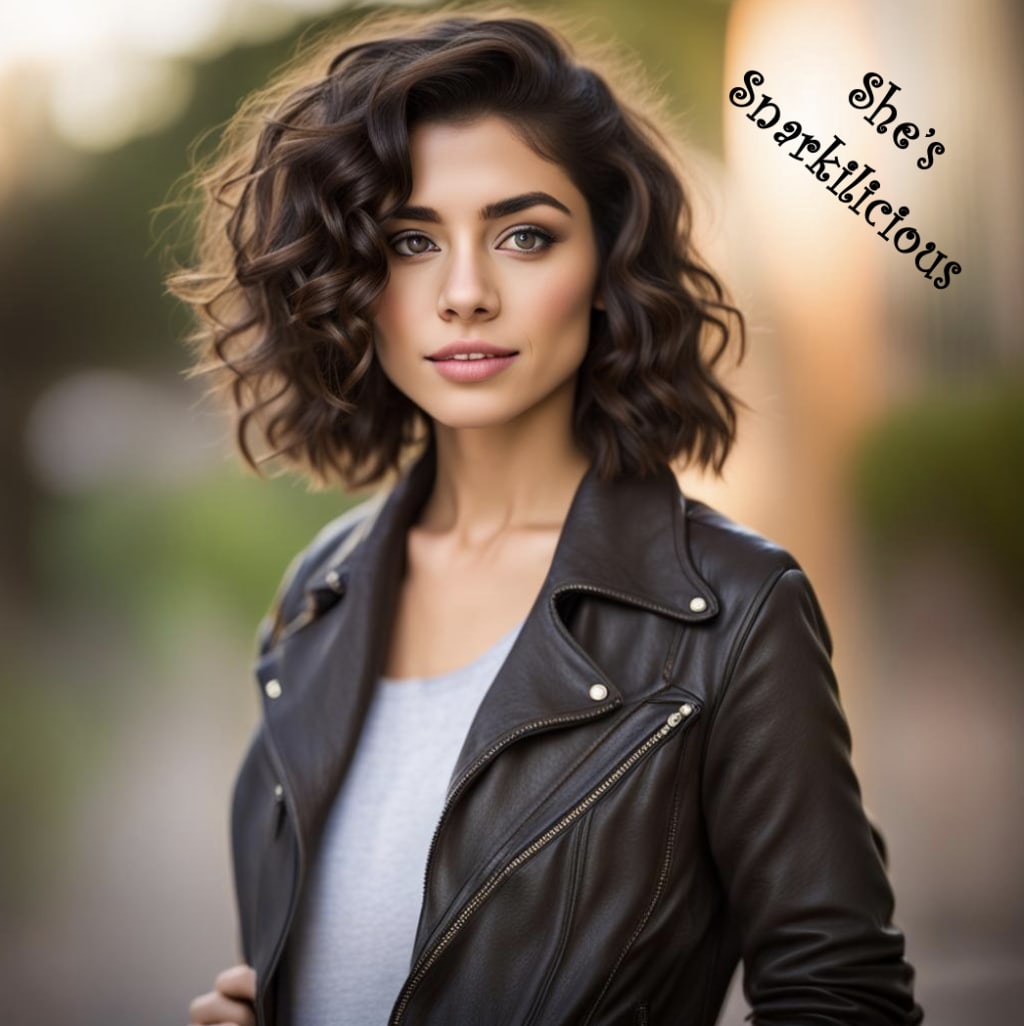 She's a snarky little one, but I can't help but love her! Image by NightCafe Studio
"Hey, Mark, there she is. That's Isabel Rios."
"She is a good looking lady. But, she has a fierce tude."
"Oh yeah, she's a snarkilicious little Latina time bomb waiting to explode. I want to catch some of that when it happens."
"She intimidates me, Jim, when she starts barking orders, calling people vulgar names. I try to stay away."
"Ah Mark. You're missing the point; it's that snarky attitude that makes her irresistible. Her perfect little nose scrunches up with that perfect posture and bang she punches the wall with her tiny fist. I can just fall to my knees begging for more."
"You're right Jim. That fire in her eyes, she's snarkilicious.
"Look Mark. Something's happening right now."
"Haskell," Isabel commanded in an authoritative loud voice, "Stop right there."
Haskell stopped in his tracks and looked over at the petite 4' 11" hundred pound Isabel,"Oh hi Isabel. I didn't see you there."
"Come on Haskell. Don't give me that bull. You didn't see me like you didn't see your flawlessly styled blonde hair in the mirror this morning."
Haskell moved close to Isabel, "Yeah, I saw you but I avoided you because everytime I talk with you I get super turned on. I'm not sure I'm emotionally ready."
"See Mark, Haskell is groveling. Notice his body language. He wants Isabel."
Isabel pushed Haskell aside, "You're all the same." She walked on but shouted back, "Call me."
"Yep, Jim, she's snarkilicious. I wouldn't mind a little abuse from her."
About the Creator
Writing is a distraction for me. It takes me to places unknown that fulfill my need for intellectual stimulus, emotional release, and a soothing of the breaks and bruises of the day.
https://www.facebook.com/groups/vocalplusassist
Reader insights
Be the first to share your insights about this piece.
Add your insights