A Basket Of Shadows
Why Is Irene Adler Walking Down A Street In The Rain In A Bright Red Coat?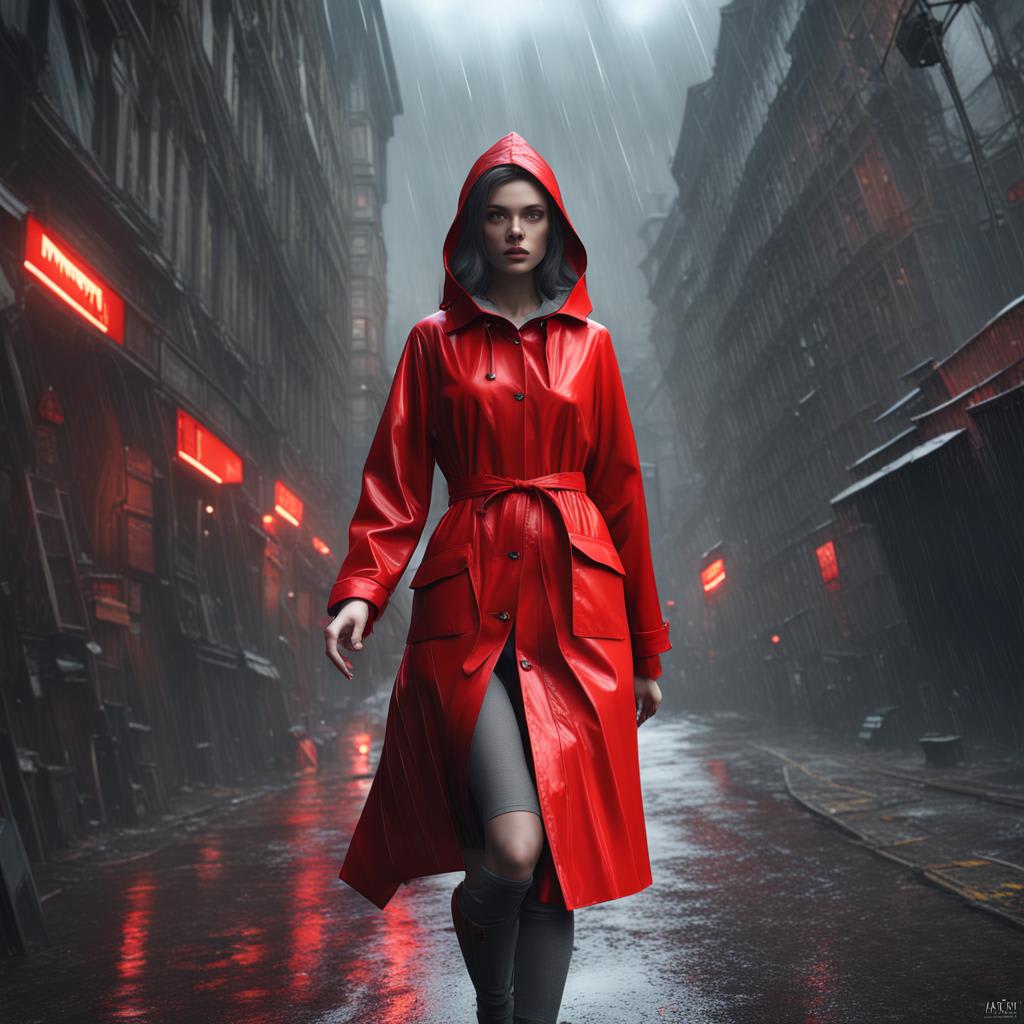 An AI Imagination Of Irene Adler
Introduction
The title is from a Polly Jean Harvey poem and Irene Adler is Elementary.
This is a microfiction based on her character.
This is for a challenge based on the image that you can enter by posting your story here.
The music is "I See Red" by Split Enz
A Basket of Shadows
It was a grey and rainy night. Irene had set the wheels in motion of her latest project.
She had had dinner with Holmes and Watson and told them not to interfere as she did know how much she would hurt them if they did.
Sherlock knew that he was second best but still tried to second guess Irene's plot but he knew by the time he worked it out her project would have succeeded.
One day he would better her, but that was not today.
To him, her world and plans were nothing more than a basket of shadows that he tried to unravel but they always flew away.
Irene always stood out but no one noticed her, they saw a woman in a red raincoat but not who it was.
Her phone let her know that it had happened.
The Prime Minister had been shot and killed, that was the news released.
The pound would plummet
Her broker would buy up a billion of the country's currency.
Then the news would be released that he had survived and the pound would rise again.
Irene's broker would sell at a huge profit.
Irene walked down the street in her red coat, leaving Sherlock and Joan seething.
Reader insights
Be the first to share your insights about this piece.
Add your insights