Zucchini and Lemon Linguine
with Peas and Pesto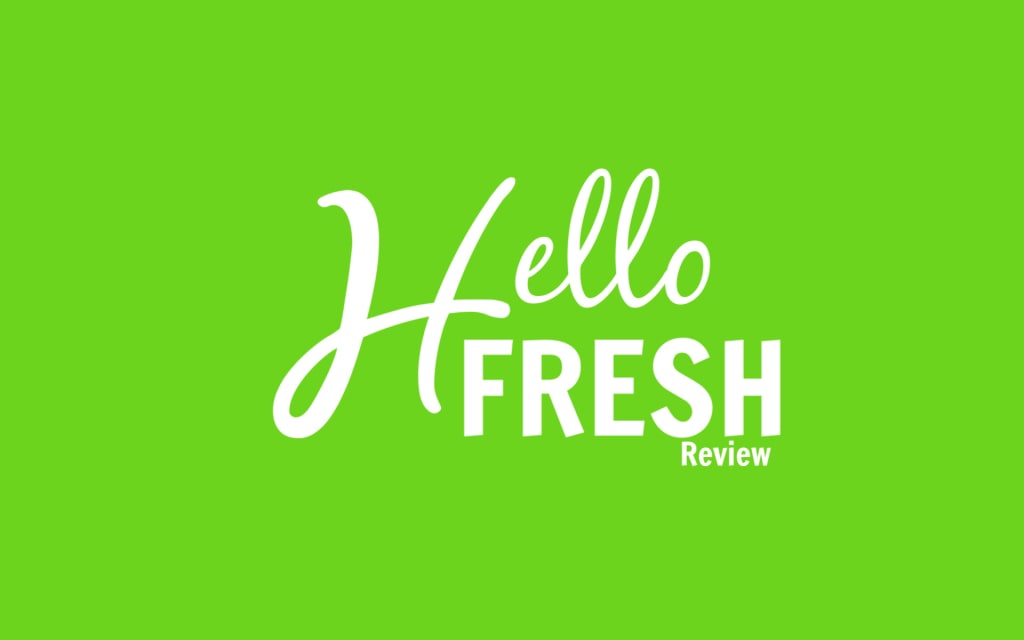 My husband and I started getting HelloFresh when we became vegetarians. We didn't eat that many vegetables before we stopped eating meat, so as you can imagine, we had no idea what to cook.
We started getting HelloFresh after about three months of having the same meals every three days. Don't get me wrong, they were delicious, but we were getting tired of eating the same thing over and over again. Not only that, but I'm somewhat of a picky eater. I know what types of meals I like, and was apprehensive about trying others. With HelloFresh, I get to try a whole new set of recipes that I never would have tried before.
There are many ordering options, but we chose to go with the Veggie Plan with three meals a week for two people. Since we've been a customer for so long, they randomly give us vouchers for a free box to give to friends. They even provide bonus items every once in a while. In one of the pictures, you will see the voucher and the bonus item. Last time we got non-alcoholic beer, and it was delicious!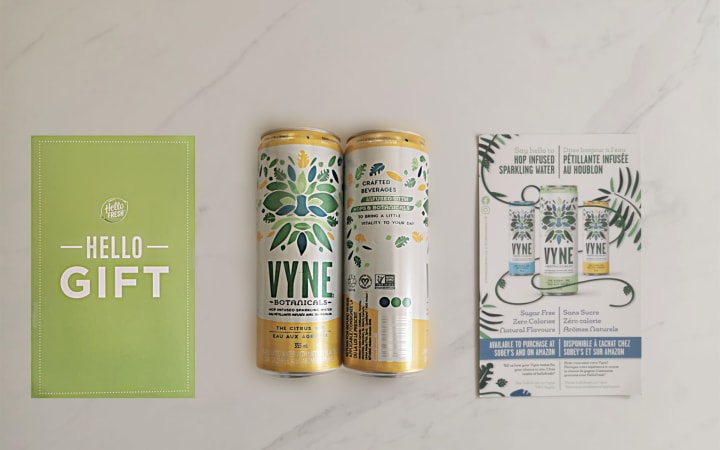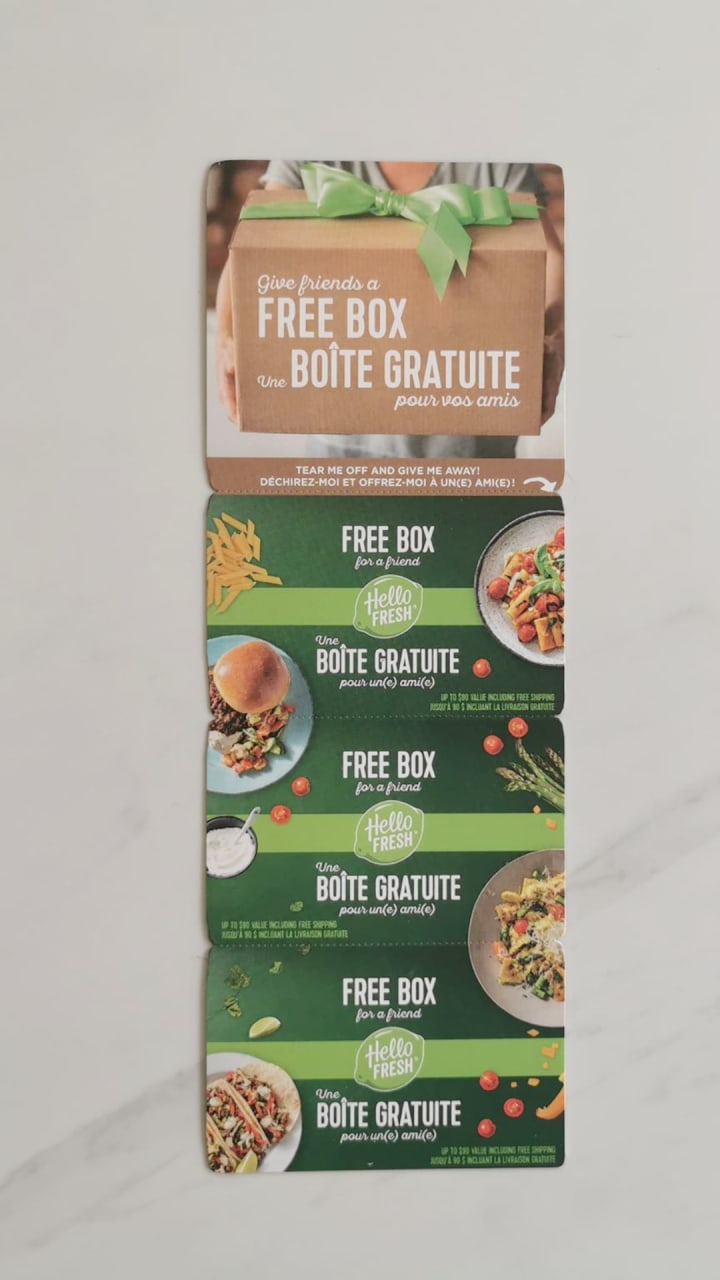 I'm going to be 100% honest with you; I completely forgot to take unboxing pictures. So, I promise to do that with next week's meals, and I'll be super descriptive this week, haha!
It gets delivered in an insulated box with 1-2 ice packs in the bottom, which helps prevent any food from spoiling during transport. There's a HelloFresh logo with cute designs outside the box, and the recipe cards are outside of the insulation layer. Then under that, there are three bags, one for each meal.
Since I live in Saskatchewan, we get some pretty harsh winters, all the way down to -63℃ (that I've seen). While these temperatures only last about 2-4 weeks (sometimes longer depending on the year), it can affect the overall quality of the food that's delivered (depending on how long it sits outside before you bring it in). For example, this past winter, I was at work when the box arrived, and the temperature fluctuated between -55℃ and -60℃. This meant that by the time I got home, the lettuce for one of the meals had frozen and was liquified once it thawed. What's great about the HelloFresh company is that they have fantastic customer service. When I told them about what happened with the lettuce, they happily applied a discount on the next week's meals.
The meal I'm reviewing today is the Zucchini and Lemon Linguine with Peas and Pesto. Everything in the following two pictures shows the bag and the ingredients that came in it.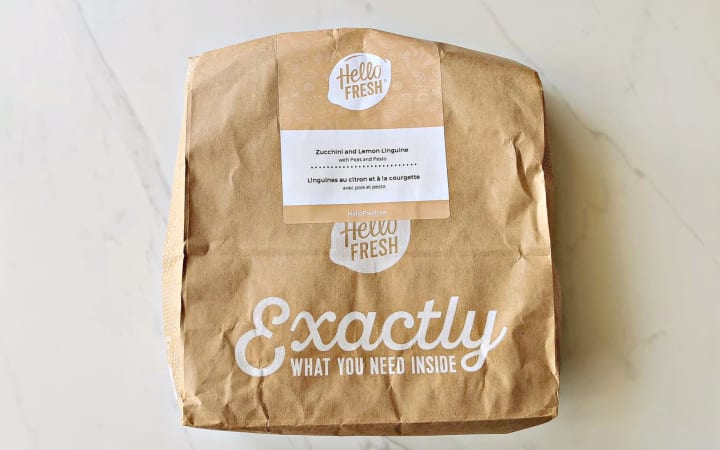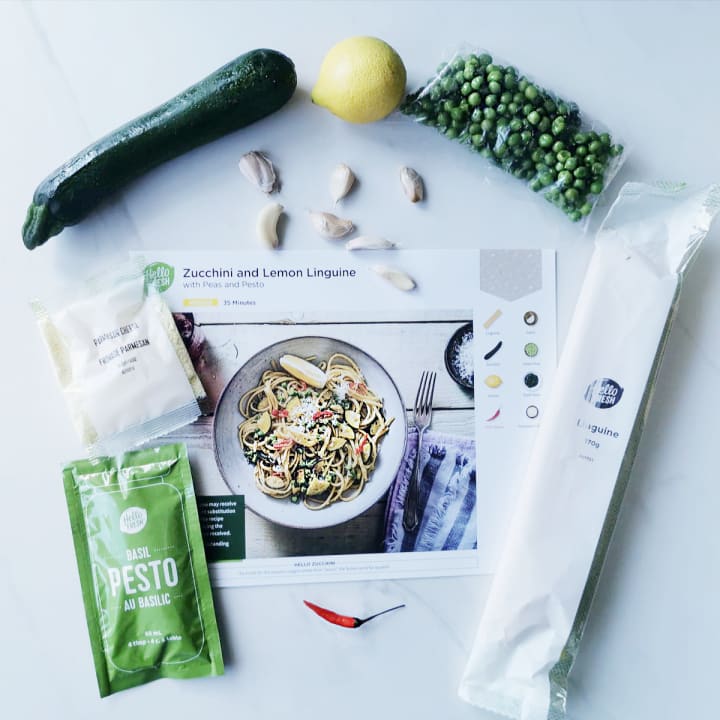 Every meal from HelloFresh that I've received so far takes a maximum of 35 minutes to make. This meal was pretty simple; it didn't have too many steps to make, which meant fewer dishes to clean up. Just in case you're worried about the waste, there can be a lot of packaging, but no more than what there would be if you purchased these items from the grocery store.
One of the things I like most about this service is that I look like I am a Master Chef when, in reality, I could mess up canned soup if given an unsupervised chance.
Now, I love a healthy amount of garlic in my food, and in some cases, there isn't enough provided for the recipe. The same goes for cheese, but not too often. For this specific meal, that little chilli pepper didn't provide enough heat for me, even with its seeds. So I added a dash or two of chilli flakes, and it was perfect!
If I didn't stop to take sh***y pictures (which I had to over-edit because they were so bad), it probably would have taken me about 30 minutes to have dinner completed; which is useful if you or your family get hangry and want food now! The other good thing about this meal is that it would be easy to recreate! Except you may have to make the Basil Pesto, depending on if you can find it pre-made or not. It uses simple ingredients that you can find in (almost) any grocery store. Some meals can contain more difficult ingredients to find; for example, one of my favourites, Blueberry-Balsamic Baked Bri in Phyllo with Winter Green Salad and Toasted Seeds. I cannot find Phyllo anywhere, so I have to make it.
Here we have the final result, and it was delicious! I didn't use as much lemon zest as recommended, but I did put a little fresh lemon juice over the top, and it was perfect. Take a look at another sh***y picture for your viewing pleasure, haha (it will get better, I promise).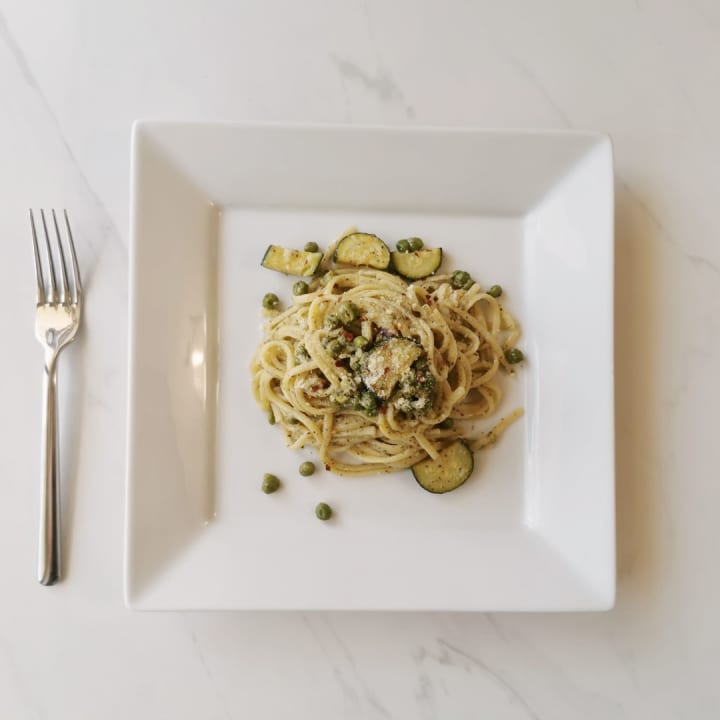 When everything is said and done, it was another great meal that would make me recommend HelloFresh in a heartbeat.
Bon appetitét!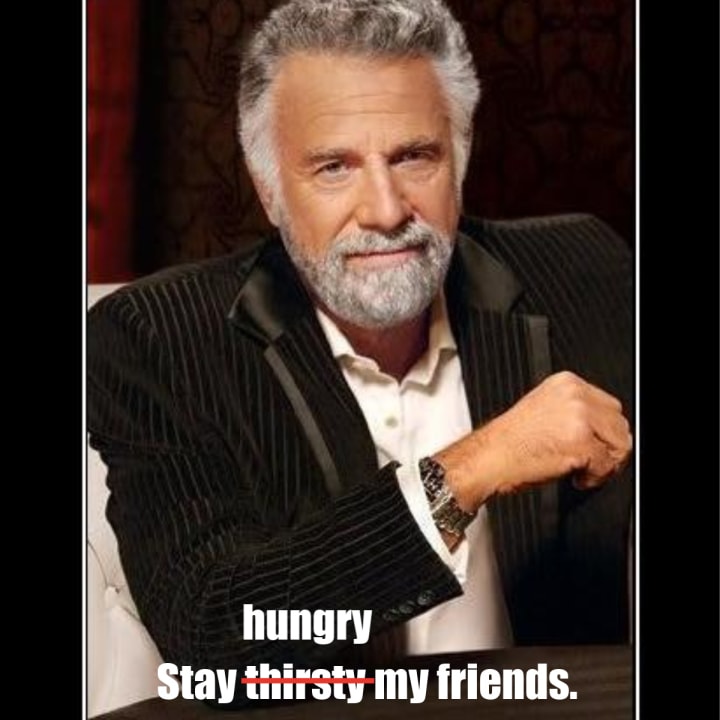 cuisine
Writer and lover of food, animals, the paranormal, true crime and much, much more.
Instagram: my.instasam
Receive stories by Samantha Weathers in

your feed