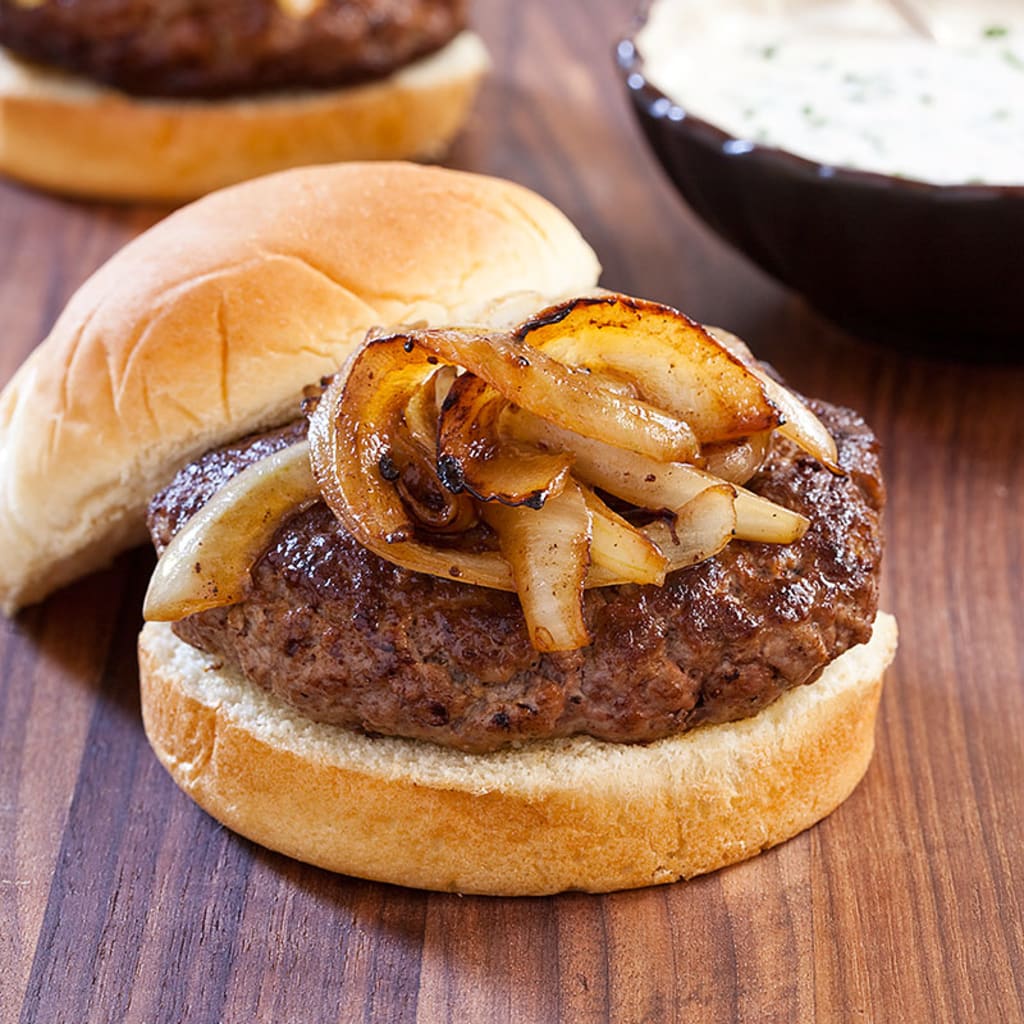 hamburger steak recipe
Hamburger Steak Recipe
Hamburger Steak Recipe reveals the secret of a perfect Hamburger steak often seen in famous restaurants. With several simple and easy ingredients, you can make your Hamburger steak within minutes!
"Steak cooked in the Hamburg style" is what the Hamburger Steak is all about! It combines minced beef with onions and breadcrumbs, served with fries or potato and salad or vegetables.
Hamburger Beef Steak Recipes show you how to mix the minced beef with several ingredients and resemble a steak. Usually, there are different ways to make your hamburger steak according to your taste and flavor. The Hamburger Beef Steak Recipe below is tested and proven great in famous restaurants. Try it at home, you'll love it.
Ingredients - Hamburger Steak Recipe
Ground Hamburger - 200gms
Flour - 50gms
Worcestershire Sauce - 20gms
Garlic Powder -20gms
Onion Sliced - 30gms
Bread Crumbs - 20gms
Ground Black Pepper -20gms
Seasoned Salt - 10gms
Vegetable Oil - 10gms
Pre Made Gravey - 50gms
How To Make - Hamburgers Steak Recipe
Mix the hamburger ground beef, bread crumbs, pepper and salt, onion powder and garlic powders, Worcester sauce together in a big jar
Make the above mixture into patties
If you use a skillet to cook, heat some vegetable oil in the skillet.
Cook the patties in the skillet until the patties cooked nicely browned
I normally cook the patties for about 3-4 minutes on each side
Place the cooked beef patties into a plate
Pour the pre-made brown gravy onto the skillet
Heat the brown gravy to warm
Place back the patties on the grave in a skillet
Add sliced onions in skillet
Flip the patties once to make sure both sides got the gravy covered
Cover and cook for 18 minutes
Check-in between and add water if the brown gravy is becoming too thick
Serve the cooked hamburger steak with french fries and fresh vegetables!
This hamburger steak meal is so inexpensive that some people call it "Poor Man's Steak Meal"! It is really easy to make and everyone can enjoy it at home!
The ingredients used here can be somehow different from person to person as per your likeness

Ark
I am a writer with a great passion for writing. I have written a lot of articles on other websites. I am here to share my articles for knowledge and help others. I write articles on trending topics. like Health, Food, Interesting facts.
See all posts by Ark →