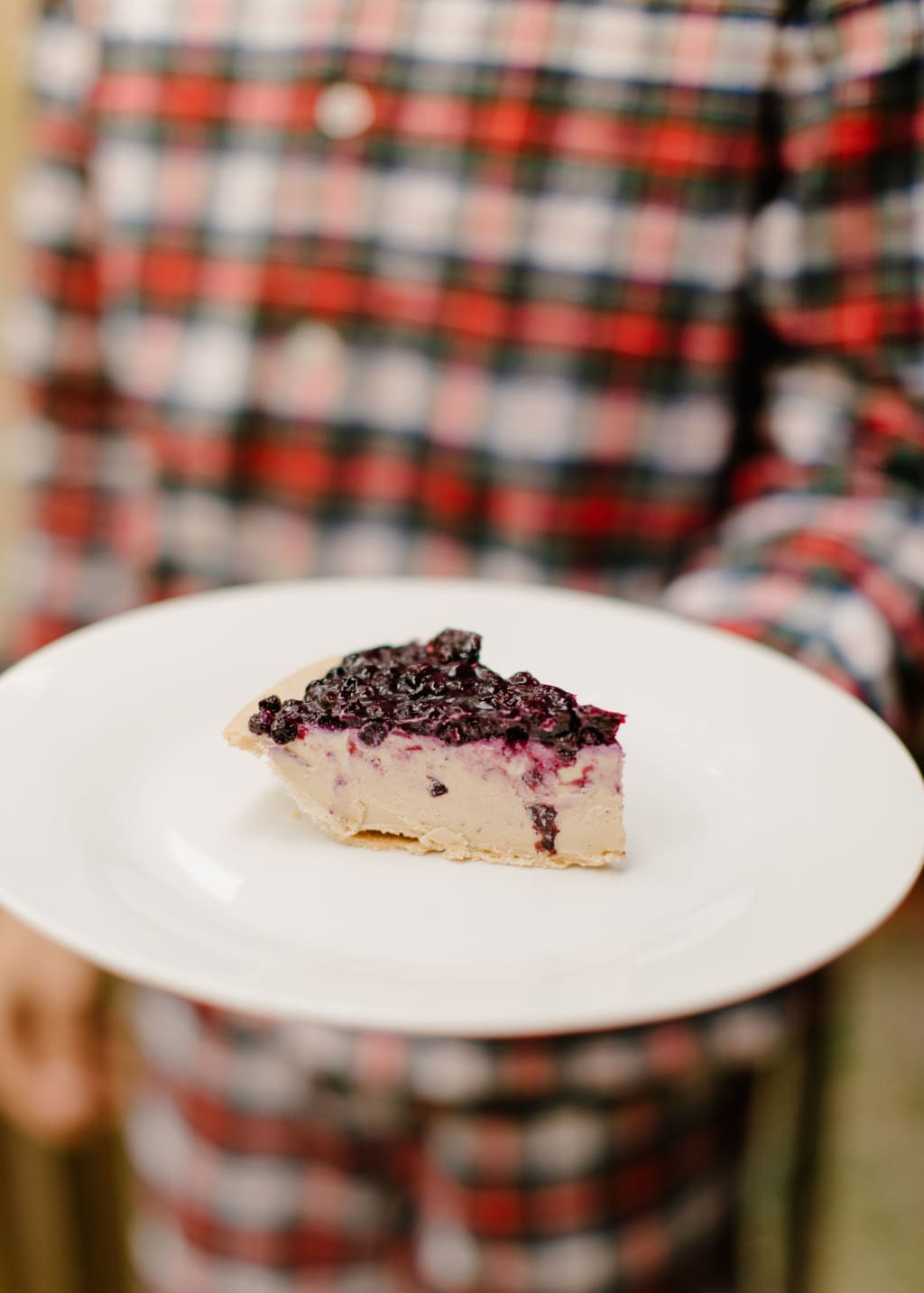 Vegan cashew/ coconut cheesecake with blueberries. PC: Lauren Elsasser Photography
I'll be the first to admit that I have such a sweet tooth. Desserts are my demise. They are the reason why I gained a LOT of weight when I studied abroad in France and Italy. But, when I came home and decided to commit to a vegan lifestyle, the pounds quickly fell off because I was no longer stuffing my body full with artery clogging buttery and cheesy treats.
It was such a relief to be able to still enjoy sweet things without feeling like I was putting myself in peril.
However, one treat that was hard to replicate was cheesecake. You know, the thick and creamy and rich dessert that is one of my all-time favorites. I had tried a few store-bought cheesecakes but they were all full of oils and ingredients that I couldn't pronounce. Plus, they just didn't taste quite right.
So, I was stuck living without my favorite dessert until my husband, who is a chef at a fine dining restaurant, created the masterpiece pictured below! It was the cherry on top of the seven course vegan meal that he lovingly prepared for me right after he asked me to marry him. Thank goodness I said YES!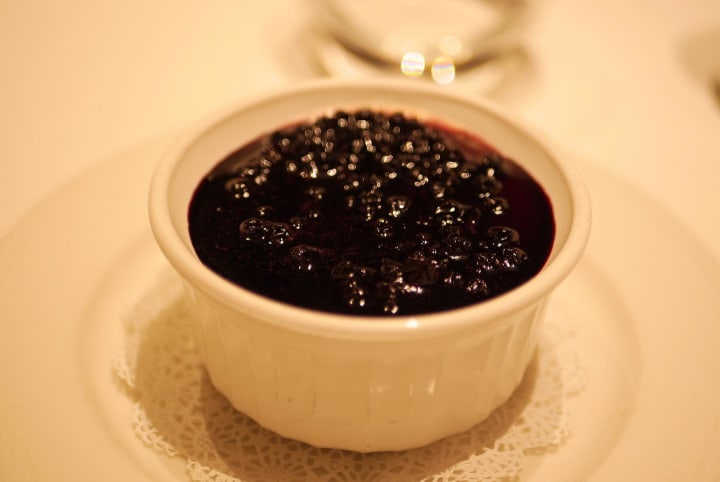 He included some of my absolute favorite dishes: ravioli in a vegan butter and sage sauce, butternut squash soup, Italian pasta with fresh tomatoes and artichokes, sweet and sour tofu, green curry, savory oat risotto with oyster mushrooms, and finally the delectable cashew and coconut cheesecake with homemade blueberry topping.
It truly was the most amazing and personalized engagement dinner and just solidified my decision to marry such a magnificent and thoughtful person.
That cheesecake changed things, because it was then that I knew that I could enjoy my favorite dessert again, but this time without the guilt and upset stomach! #lactoseintolerance
We have since made many variations of that cheesecake including: key lime cheesecake (that was so good it made my dad cry tears of joy!), peanut butter cheesecake, pumpkin cheesecake, chocolate cheesecake, limoncello and blueberry, and butterscotch cheesecake.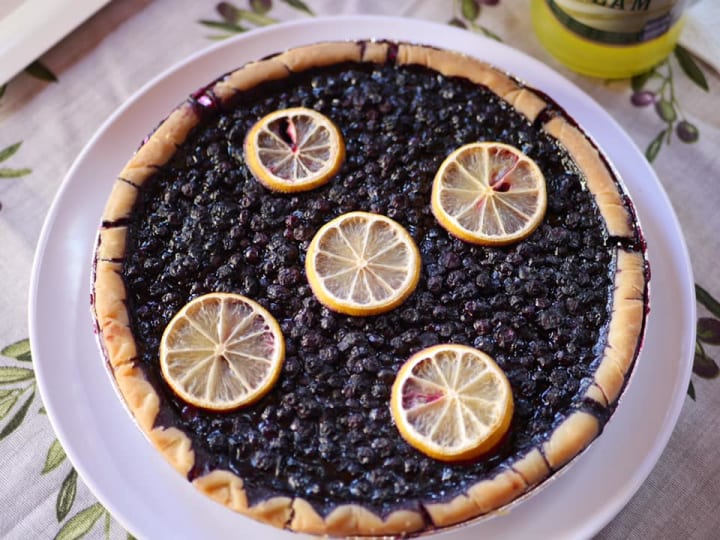 The great thing about this recipe is that it is SO versatile. You can really add any flavor you want to it and amend the recipe based on your preferences. And the ingredients are all quite easy to find and full of nutritious benefits.
Ingredients:
Cashews (2 cups dried)

Water (enough to cover the cashews to soak)

Coconut cream (1 13oz can), or cream from 2 cans of coconut milk

Your preferred sweetener e.g. sugar, coconut sugar, maple sugar (3/4 to 1 cup)

Coconut oil, solid not refined liquid version (3 tablespoons)

Vanilla extract (1-2 teaspoons)

Lemon juice to taste, or white vinegar

Salt to taste
Process:
Soak cashews for several hours, or overnight, until they are plump and soft. Combine sugar and coconut cream in a sauce pan and melt the sugar. Blend the hot sweetened coconut cream with the soaked and drained cashews in a good blender (we like the Vitamix for this.) Don't add all of it at once, in case there is too much liquid.

The consistency should be somewhere between ricotta and mascarpone. Add the other ingredients and adjust as you like to get as close to cheesecake as you can. You can definitely add more sugar at this point if it isn't sweet enough. The coconut oil will cause the pie to become firm when chilled, so if you want a filling with more strength, you can add more coconut oil, up to 5 tablespoons.

Blend for a minute and a half to two minutes on med-high to high speed, or until it is velvety and smooth. The final mixture shouldn't have any graininess to it. Prebake your pie crusts and let them cool before adding the filling. Pour in filling and smooth with a spatula. Allow the pies to cool in the fridge for 4-6 hours before cutting. When cool, you can add a topping, such as blueberries or whipped cream if you like. You can also pour these into ramekins if you want to serve them without a crust. You can add lemon zest if you want, or substitute lemon for lime and go for a key lime pie situation.
The possibilities really are endless! It has been one of my favorite things to whip up for different events. My husband and I even made this deliciousness for our wedding and we happily ate it as we got ready for our very intimate wedding, which was last fall during the pandemic. We really like to use pie crusts for the base because my husband is a huge blueberry pie fan and so we make it to perfectly suit us both!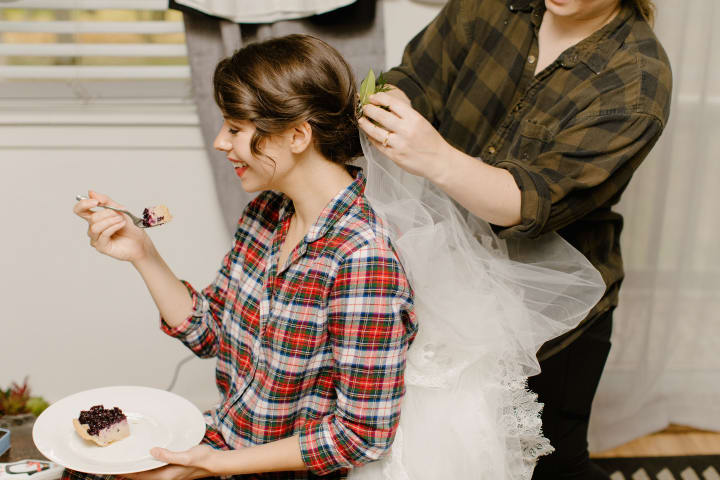 This recipe is honestly of our favorites and has such a special significance for us. I hope that you enjoy this recipe as much as we do!
Thank you so much for reading! I look forward to writing more articles about vegan treats and travels. So if you're into that thing, please give this one a heart. Happy reading!
About the Creator
I live for unexpected experiences and good food! As a cultural-enthusiast and linguaphile, my studies and passions have taken me around the world. I teach English as a foreign language and I believe that language is beyond powerful.
Reader insights
Be the first to share your insights about this piece.
Add your insights