Whole 30 Party Food Recipes
A Guide to Navigating a Pot Luck on Whole 30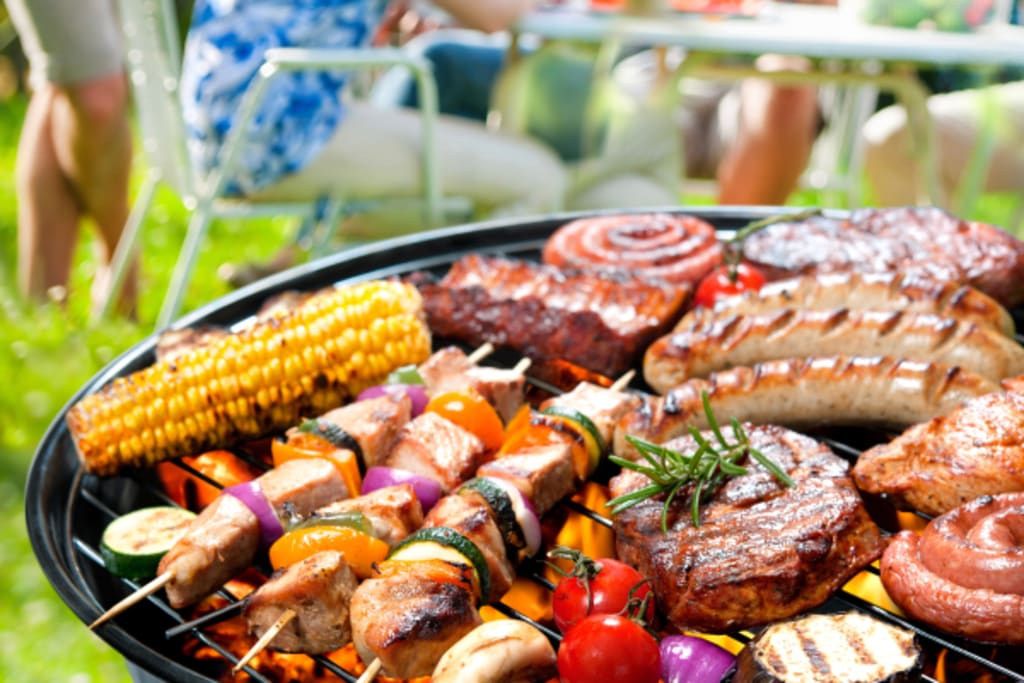 As Spring and Summer approach, invites to Pot Lucks and BBQ's are starting to pop up as readily as the dandelions. Being on a nutrition plan like Whole 30 shouldn't stop you from enjoying fun in the sun! With these three easy-to-make recipes, you will be the life of the party, and have something tasty to munch on!
Teriyaki Chicken Bites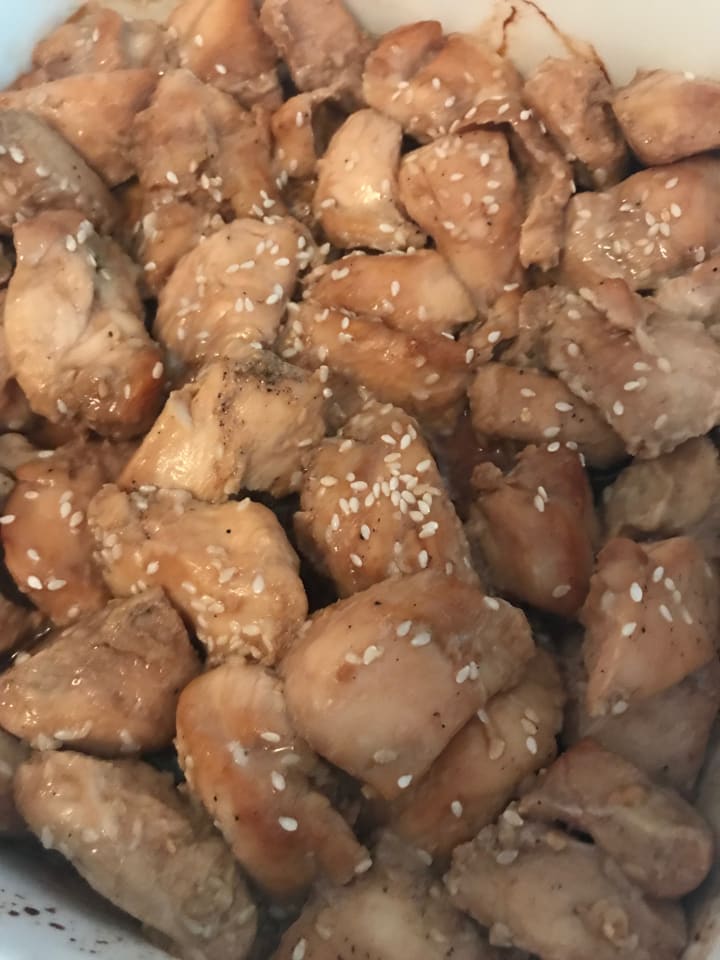 This recipe is super fun and easy. When I made it for a pot luck, I marinated the chicken overnight, and then cooked it up on the morning of the party. I include two cooking methods in the recipe that can help you personalize the dish. Cooking it beforehand, and reheating it for the party is also a great option! Everyone loved this recipe, it was a big hit with my non-Whole 30 friends. There was not one chicken bite left in the pan when I went home!
Ingredients:
2-3 large chicken breasts, cut into cubes
additional sesame seeds for garnish
Marinade:
1 cup coconut aminos (soy sauce substitute, I was able to find it easily in the grocery store)
1/2 cup olive oil
1/4 cup sesame oil (optional)
2 tbsp minced garlic
2 tbsp sesame seeds
1 tsp onion powder
1/4 tsp salt
Directions:
Dump all the marinaded ingredients into a freezer-sized baggie, and shake to mix. Add the chicken cubes and place in the fridge to do it's thing (if you want to be really fancy you can let them sit overnight, but as little as 20 minutes is fine).
If you want to use a grill to cook the chicken, you can skewer the cubes and grill them for about five minutes (always check to ensure chicken is safely cooked before consuming). If you don't have a grill, you can preheat your oven to 425 degrees, and place the chicken on a lightly oiled cookie sheet, and bake it for 20 minutes.
Place in a pretty bowl and garnish with additional sesame seeds if desired.
Get your party on!
Mini Sweet Pepper Bruschetta Boats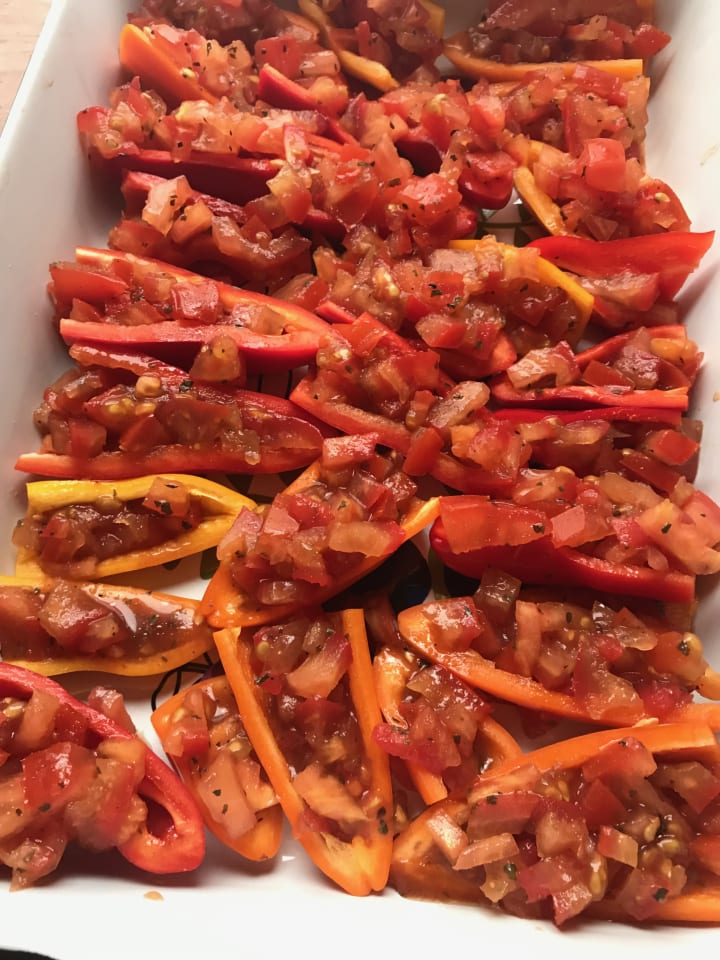 This recipe was both sweet and delicious, it was a hit with my gluten intolerant friends, as they usually don't get to enjoy bruschetta at parties! This recipe was easy to make the night before, as it held up in the fridge overnight just fine! This recipe takes a little more prep work than the previous recipe, but it's mostly just dicing the tomatoes that take time. Also, be sure to leave enough time to let the bruschetta filling sit for at least an hour before filling the boats to let the flavor fully blossom!
Ingredients:
6 ripe tomatoes, finely diced
2 cloves of garlic
1 tbsp olive oil
1 tbsp balsamic vinegar
1 tbsp dried basil
salt to taste
pepper to taste
1 bag of mini sweet peppers (most grocery stores sell a bag of sweet peppers. If they are loose in your store pick up about 10 mini peppers)
Directions:
Combine the first 7 ingredients in a bowl, and let that sit for at least an hour (overnight is even more ideal).
Cut the mini peppers in half the long way, and scoop out the seeds. Line up the pepper boats on a party-ready dish or plate.
Fill the sweet pepper boats with a generous spoonful of the bruschetta filling.
Post a picture to Instagram of your beautiful model friend posing with one of these bad boys to up your Insta game.
Stuffed Cherry Tomatoes with Bacon Garnish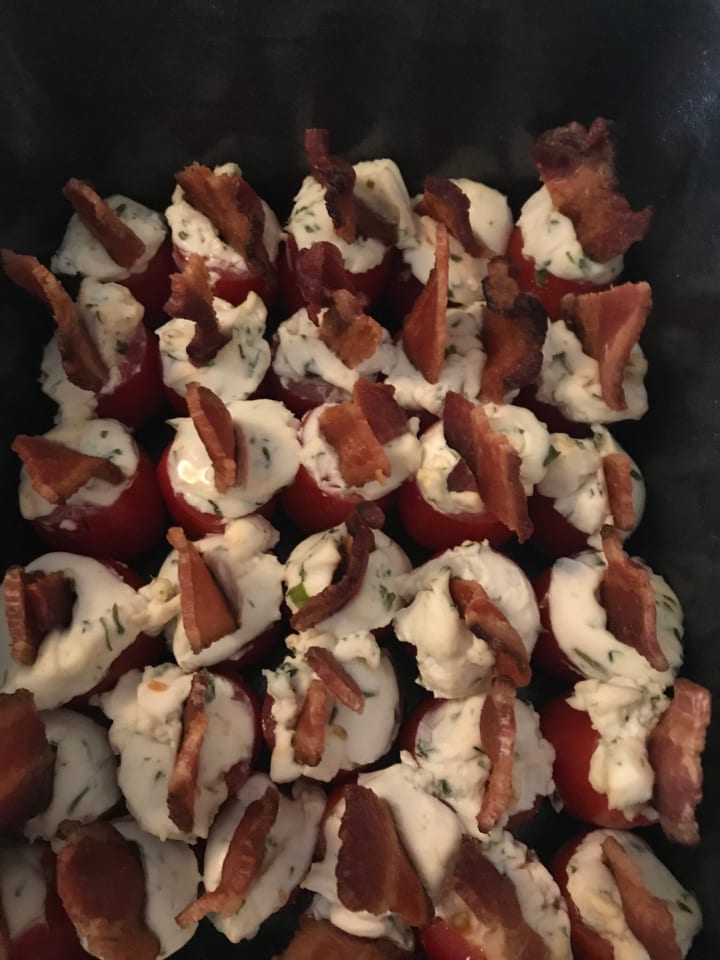 This recipe is hands down the most labor-intensive of all three of these recipes, but that doesn't mean it isn't super easy! I have to say, these came out even better than I imagined. Not only was I standing next to them for the whole pot luck, but my non-Whole 30 and gluten-free friends were also greedily snatching them up. I even had one friend who adamantly hates tomatoes ask me what kind of voodoo magic I used that made her want to eat 100 of these tiny tomato parcels!
Ingredients:
2 packs of cherry tomatoes (at least)
creamy whole 30 approved stuffing of your choice (I used Kite Hill Chive Vegan Cream Cheese, but any Tessamae dressing or spread will do)
4-5 slices of bacon cooked extra crispy
Directions:
First, you need to prepare the tomatoes, I won't lie this is the most time-consuming part, but it is very simple. Take each cherry tomato, and slice the top off. Then use a knife or the end of a spoon to carefully carve out the middle of the tomato, and scoop out a little of the insides. It's helpful to line up the de-cored tomatoes in an oven-safe container now to make it easier to stuff.
Next, you will stuff the tomatoes with a little stuffing of your choice, it will go in very easily now that the middle is removed. Top each tomato with a chunk of the crispy bacon.
Preheat oven to 350, and bake the tomatoes for about 7 minutes, or until the tomatoes begin to blister slightly.
Enjoy the voodoo magic that is these warm and creamy tomato dreams.
I hope these recipes work to keep you full and focused at any summer BBQ or pot luck! You can still enjoy the party, and amazing party food, without compromising your health!
If you liked what you read, consider leaving a tip to help me continue bringing more content like this to you!
About the Creator
I am a graduate student of Mental Health Counseling in Cambridge, MA. I strive to combine my mental health knowledge and my love of writing to explore all topics related to the human experience. I am also a dedicated cat mom and home cook.
Reader insights
Be the first to share your insights about this piece.
Add your insights