"Whole 30" Dinner Recipes
A Guide to Ending Your Day Strong on the Whole 30 Diet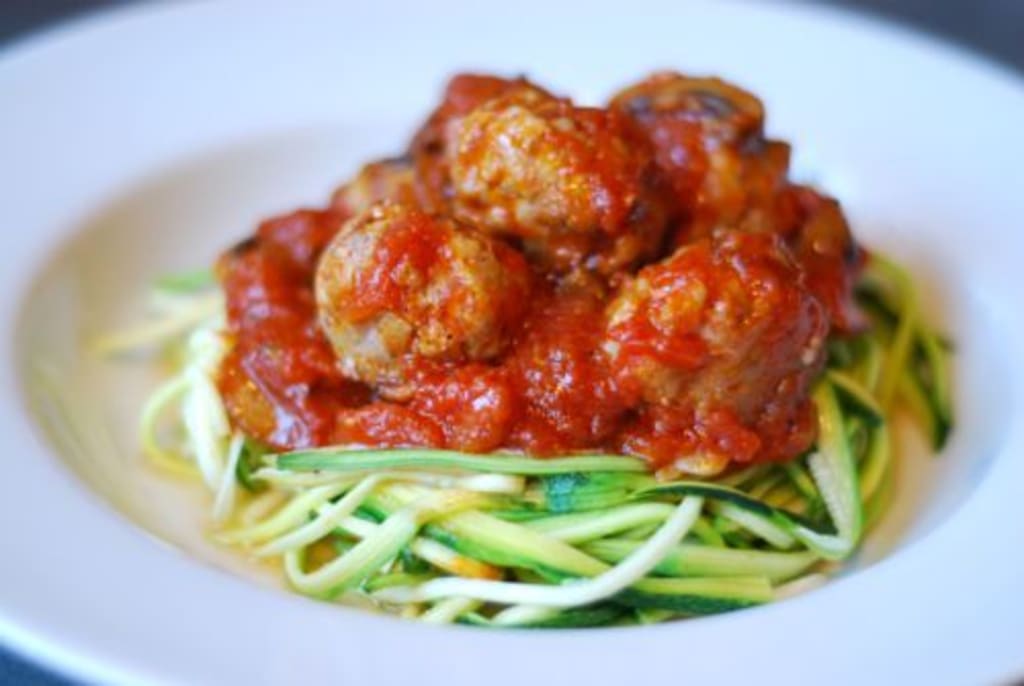 Picture this: You are just getting home after a long day of work or classes, you are starving and looking for something easy and fast to throw into your mouth. This is usually when the tempting images of garlicky pizza and steamy, beautiful takeout start dancing through your mind. But you can say "not today, Satan" with ease knowing that you can make one of these simple and delicious recipes!
Chili Lime Marinated Shrimp with Sautéed Mushrooms and Peppers
This meal was an absolute hit in my house among both Whole 30ers and lay folk alike. The simplicity of this dump and go marinade with the easy sautéed veggies is sure to keep you full and focused so you don't have any lingering dessert cravings!
Ingredients:
1 pound shrimp (tails removed and deveined)
2-3 Shishito peppers (sometimes called long peppers in the grocery store)
1 pack of petite white mushrooms
Marinade:
Juice of one lime
3 tbsp olive oil
2 cloves of garlic
1 tbsp chili powder
1 tsp cumin
1 tsp smoked paprika
1 tsp salt
1/2 tsp black pepper
1/2 tsp red pepper flakes
Sauce (optional, but adds some restaurant quality flare):
1/2 avocado (minus its pit and skin)
2/3 cup cilantro
Juice of one lime
1/4 cup olive oil
1 tsp chili powder
1/2 tsp salt
Directions:
Dump all marinade ingredients into a freezer sized zip top baggie. Shake to mix. Then add shrimp and let sit while you prepare the veggies.
Slice mushrooms and shishito peppers and place in a frying pan with a little olive oil over medium heat. Stir gently until the mushrooms are a nice golden brown. Take off heat and set aside.
Heat up a grill pan or your countertop grill (or even a real grill if you are getting fancy). Place the marinated shrimp on the hot grill and cook for two minutes per side.
To make the sauce, place all sauce ingredients into a blender or food processor. Blend until smooth.
Serve shrimp over the sautéed veggies and drizzle with sauce for full restaurant quality effect. (Wait for the ooohs and ahhs, if you are alone you will need to supply these for yourself.)
Post to Instagram then enjoy.
"Classic" Italian Meatballs and Zoodles
This is a simple and fantastic recipe for those who miss Italian food while doing their diet! While it's not going to be exactly like the meatballs you remember, it is a pretty close approximation and the flavor is still there!
Ingredients:
1 lb ground beef (85 percent lean is best, but 90 percent will work too)
1 lb ground pork (80 percent lean)
2 eggs
1 yellow onion (finely chopped)
1/4 cup coconut milk
3 cloves of garlic
1/2 cup fresh Parsley (dried works too if you already have some)
2 tsp salt
1 tsp pepper
1 tsp Italian herb seasoning
1-2 Zucchini (I usually figure 1 small zucchini per person or a large for two people)
1 jar of your favorite approved sauce (Rao's makes a good sauce but it is pricey, some cheaper brands also have their own no sugar added variety)
Directions:
Mix the first 10 ingredients (everything listed before the zucchini) in a large mixing bowl until well combined. Using either your hands or a cookie dough scooper, shape the mixture into balls of your desired size.
Preheat the oven to 425 degrees Fahrenheit. Using a frying pan and a little olive oil, sear the meatballs on all sides then place on a cookie sheet. Searing helps keep all the fats inside the meatballs so they stay really moist and yummy.
Bake the meatballs for 20 minutes and check for doneness, depending on the size of your balls, they may be done at 20 minutes or they may still be a little pink inside. The larger the meatballs the longer they will take to bake. Continue baking for three to five-minute increments until completed but be sure not to overcook as they will dry out inside.
While those are baking, spiralize your zucchini (no spiralizer? Use a potato peeler to make long strips of zucchini instead!). Now you may choose what happens to the zucchini according to your tastes. Some people leave them raw, others choose to boil them briefly. I prefer to simply throw them in a frying pan with some olive oil and garlic and cook them down a little bit before draining excess water and adding the sauce right into the pan with the zoodles.
Serve a few meatballs over a nice pile of zoodles and enjoy!
Sesame Teriyaki Steak Kabobs
One night I was really down and craving some Chinese takeout, so in the heat of my foodie-fueled depression, I took to the kitchen and made my own version of this classic restaurant favorite! It came out even better than I imagined, and I will probably use coconut aminos instead of soy sauce for the rest of my life just because of its natural Teriyaki sweetness!
Ingredients:
1 pound flank steak (or any steak that floats your boat), diced into 2 inch cubes
1 bell pepper (I prefer red because it looks nice), cut into 2-inch pieces
1/2 white onion, cut into 2-inch pieces
2-3 bamboo or metal skewers
Marinade:
1 cup coconut aminos (soy sauce substitute, I was able to find it easily in the grocery store)
1/2 cup olive oil
1/4 cup sesame oil (optional)
2 tbsp minced garlic
2 tbsp sesame seeds
1 tsp onion powder
1/4 tsp salt
Directions:
Dump all the marinade ingredients into a freezer sized baggie and shake to mix. Add the steak cubes and place in the fridge to do it's thing (if you want to be really fancy you can let them sit overnight but as little as 20 minutes is fine). I took the time that the steak was marinading to cut up the pepper and onion as well.
Heat up a tabletop grill, real grill, or a grill pan to medium heat.
Take your skewers and stack alternating pieces of steak, pepper, and onion until all the steak is used up.
Grill the kabobs for five minutes per side or until your desired doneness.
Serve with steamed broccoli or over a nice salad.
Enjoy that beautiful sticky, sweet steak!
Homestyle Roasted Veggies and Chicken Bake
This is as simple as it gets, just lining everything up on one cookie sheet and letting it cook! The key here is the spices and the timing for all the different elements, a timer will be your friend here.
Ingredients:
2 chicken breasts
1 large russet potato
1/2 red onion, diced
1 bundle of asparagus
1 tbsp minced garlic
Olive oil
Salt to taste
Pepper to taste
Spice Mix:
1 tsp paprika
1 tsp cumin
1/2 tsp cayenne
1 tbsp garlic powder
1 tbsp onion powder
1 tsp dried parsley
1 tsp salt
Directions:
Preheat oven to 425 degrees Fahrenheit. Line a large cookie sheet with parchment paper (or tin foil) and spray with olive oil cooking spray or whatever approved nonstick spray you use.
Cut up the potatoes into small triangular chunks (something like chunky home fries you might see at a diner). Place the potato chunks and the diced onion onto one-fourth of the cookie sheet. Drizzle some olive oil over the potatoes, add minced garlic, salt, and pepper. Give them a quick toss to make sure the oil and seasoning are distributed evenly and arrange them in a single layer again on their corner of the cookie sheet.
Place the potatoes in the oven for 10 minutes while you prepare the chicken and asparagus.
Take your asparagus and cut off the dead ends. This can be accomplished by taking one piece, holding it with both of your hands, and bending it in the middle like you are snapping a twig. It will naturally break at the dead point. You can use this one as a guide to cut the rest with a knife.
Take your chicken breasts and sprinkle both sides with the spice mix being very generous in your distribution.
Once the potatoes have been in the oven for 10 minutes, take the cookie sheet out and add the asparagus and chicken breasts. Drizzle some olive oil, salt, and pepper on the asparagus at this stage.
Return the tray with all three foods to the oven and cook for 15 more minutes. Always be sure to check your chicken before eating to ensure it is cooked all the way through for safety.
Plate your asparagus, potatoes, and chicken by channeling the spirit of a Michelin Star winning chef.
Enjoy!
Whole 30 can be a drag at times, especially when all of your friends are eating out and sending you Snapchats of their amazing looking pizzas. But, hopefully, these recipes will inspire you to dig into your inner chef and to be strong, even on your darkest Thursday nights.
Like what you read? Consider leaving me a tip to help me keep bringing this amazing content to you.
About the Creator
I am a graduate student of Mental Health Counseling in Cambridge, MA. I strive to combine my mental health knowledge and my love of writing to explore all topics related to the human experience. I am also a dedicated cat mom and home cook.
Reader insights
Be the first to share your insights about this piece.
Add your insights