When the Food Is So Good My Characters Eat It.
Yumminess in my tummy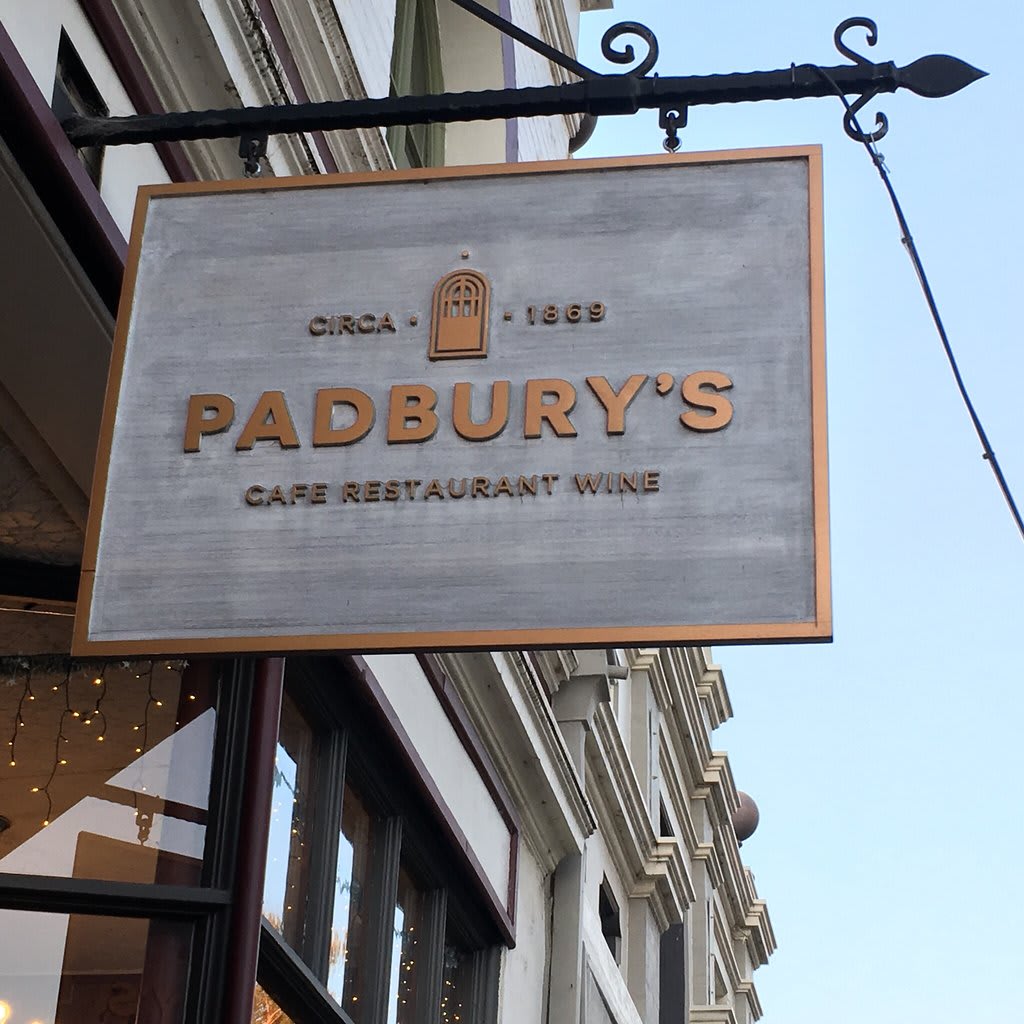 So, I wasn't going to do this challenge, I'm certainly no foodie. Then again, I've been craving royal blue hash from my favourite breakie spot for the last couple of weeks.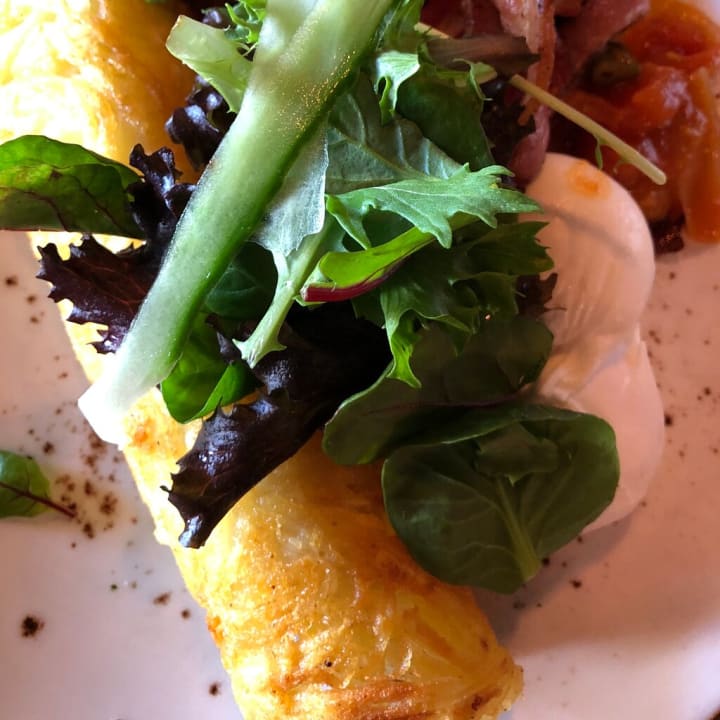 I originally went to Padbury's because I was lured there by pictures of their signature dish, Meringue Munro Pancakes. Now these are pure decadence for us normal folk without fancy palates and budgets; thick Japanese style pancakes with homemade lemon curd, meringue, lemon candy, honeycomb and fancy granola to make it seem more breakfasty.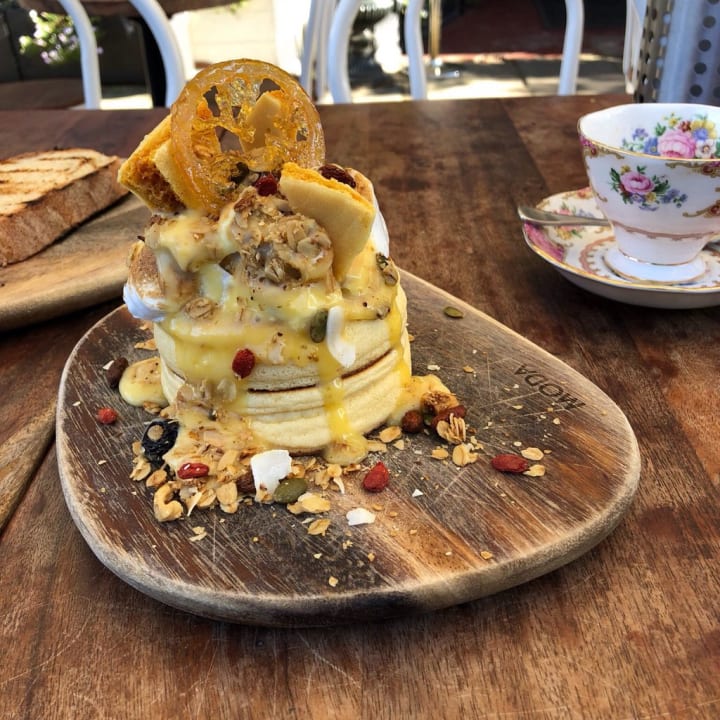 After experiencing this I had to go back and try other stuff, only this time maybe something that wouldn't put me into a sugar induced coma (though I have to say no regrets on that front). This was when I discovered their hash... soooooo yummy.
Of course the food was so good, I decided to put Padbury's in my new book series, I have a whole scene where my characters have a breakfast meeting here. I did it because I decided to set my book in my hometown and wanted to give it a familiar edge, despite the fact there is a whole other paranormal society living alongside the human one.
Anyway, that is all by the by.
The other thing I wasn't certain about the first time was the fine china cups the tea came in. They were so dainty, and I'm not. Turns out though, I'm really rather fond of them now, they are the perfect size for about four cups of just the right colour white tea.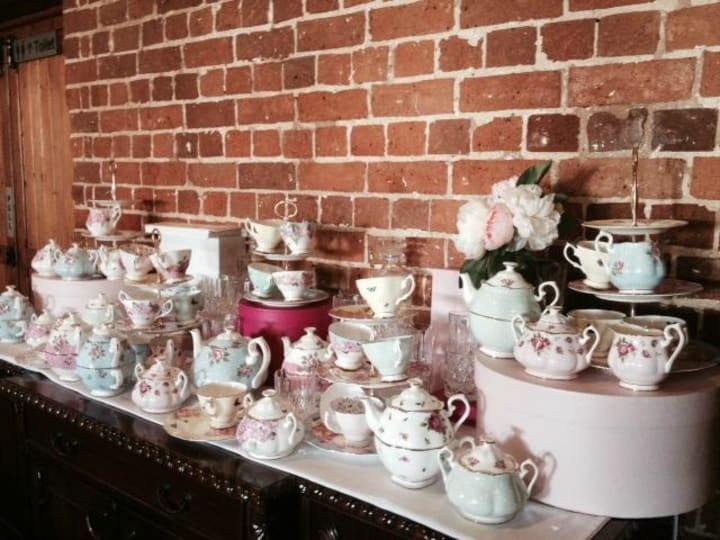 Of course, with every eating experience it isn't just the food, though that is a big part of it. It is the feel of the place, and the service. Now to be fair it isn't the fastest place I've ever gotten my meal, but busy, so you know. Let's face it busy means good right. (Well maybe not, but in this case yes.)
Now this place has a little something extra, it will only add to the nuances in my book. It is located in historic Guildford, Western Australia, in a historic old stores building, which definitely adds to the charm.
Its exterior has a very welcoming kerb appeal, with wooden bench seating for some tables, additional wooden tables with plenty of seating and loads of shade provided by large umbrellas.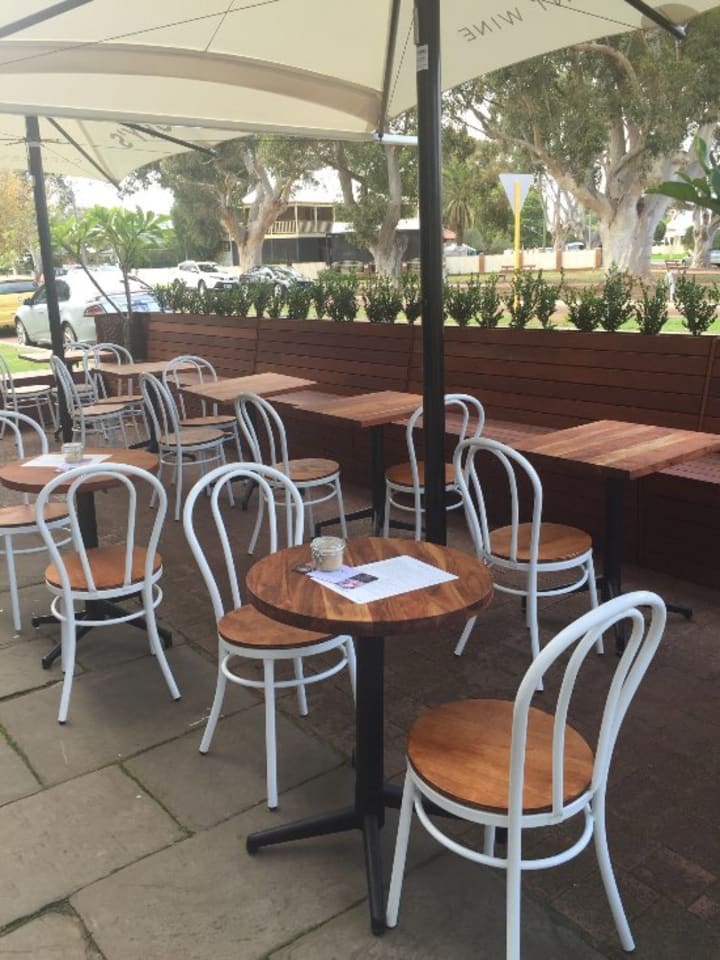 Then you move inside to a filled space that somehow feels deceptively open, this could be because of the high ceilings. They have paid tribute to the rustic history of the building by leaving things such as old grain store hooks hanging from the roof.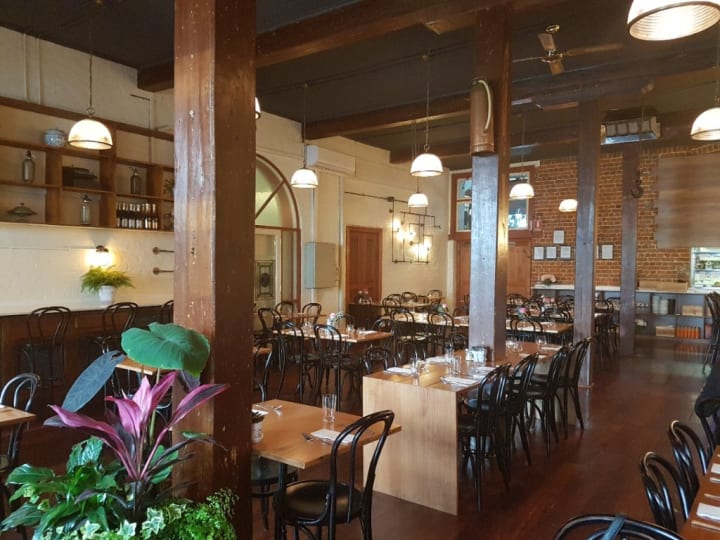 There are walls of wine and plenty of greenery, which happens to be real, not fake and only adds to the fresh atmosphere in the place. I am particularly fond of the exposed brick feature walls.
Neither inside on the main floor, or outside, are our favourite place to sit, though on the right day outside has its appeal. We prefer to sit in one of the bay windows, and no it isn't because of the chandeliers or the fancy plate work on the ceiling. It's because of the view. Which happened to be particularly helpful the day a young woman was out for coffee with her grandfather and the frail gentleman took a turn for the worse. Hubby and I went to help as did a nurse sitting close by, and a couple of young tradies. For me, the fact so many people were willing to help made me feel even more favourably about the place.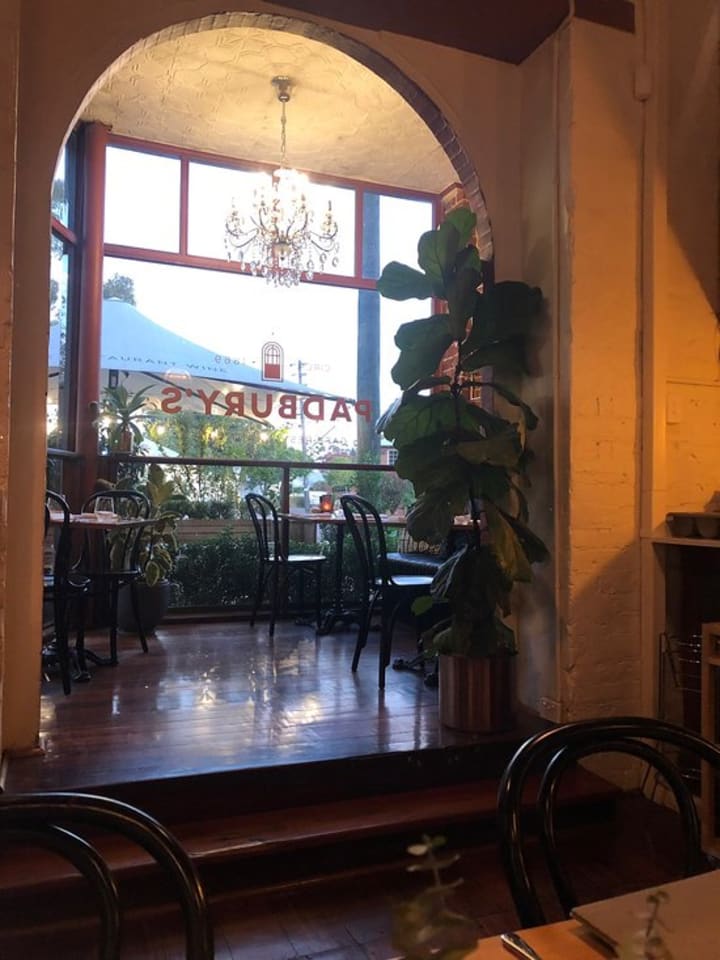 So I think that covers it, atmosphere, setting and fabulous food. Then when we were there getting me my fix of hash, I was reminded that the place does evening meals on the weekends, so now I need to go there and try that out, because like all good foodies I googled pictures and they look yummy. I may tell you about it one day, more likely I will write about it in my books and you can really get the feel of the place.
Here's the thing though, so often we don't bother to explore our local environment for new places to eat. We stick with what is known. My new book series inspired me to take a weekend staycation in the Perth CBD and do some location scouting. To my utter delight we found some fantastic locations that will definitely make it into my new series. In fact, a couple already did.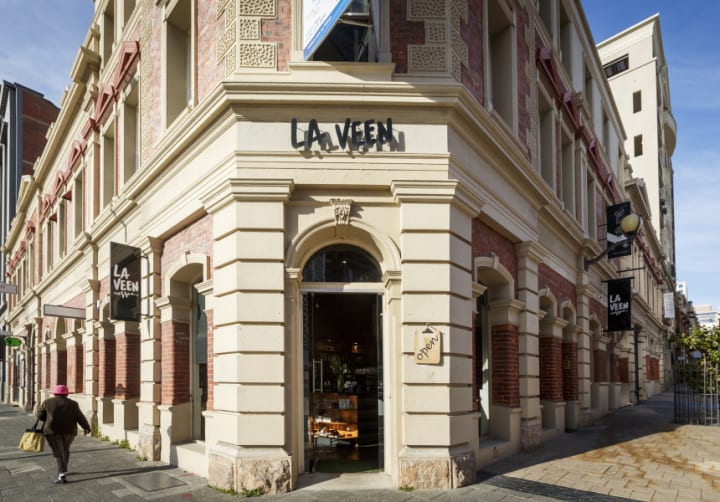 La Veen is a lovely little coffee shop on King Street that serves great breakfasts with the most mouth melting mushrooms. They have my favoured exposed brick walls, and the picture rails are loaded with antique style things I have no real idea about.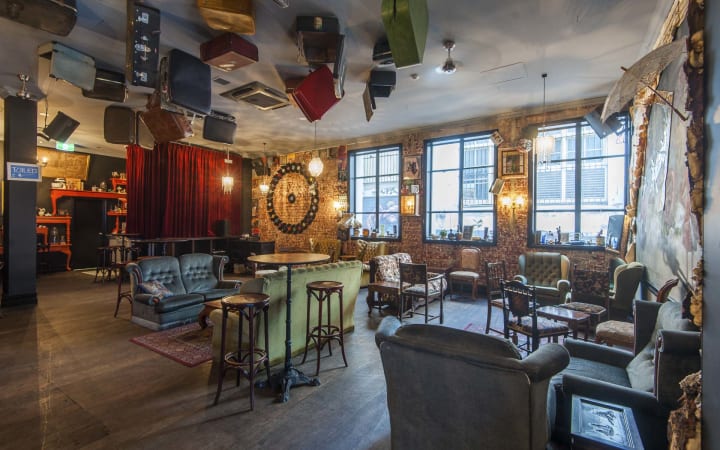 And then there is Wolf Lane. A hidden bar, down, funnily enough, Wolf Lane. It had the weirdest vibe, but I loved it, or maybe it was the suitcases nailed to the ceiling or the spectacular mural painted on one of the walls, fairytale theme of course.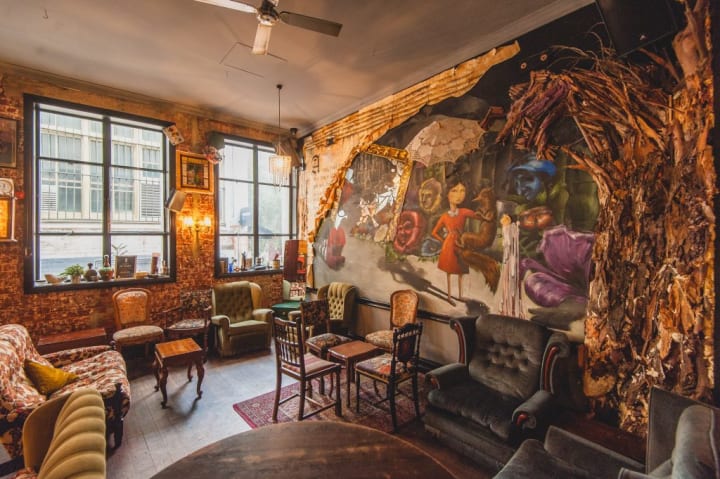 Whilst I am no foodie, my tastes tend to more simple fare rather than fancy, though a good degustation once in a while is fine, I was quite thrilled to discover my home city has finally stepped up in the food and drink department.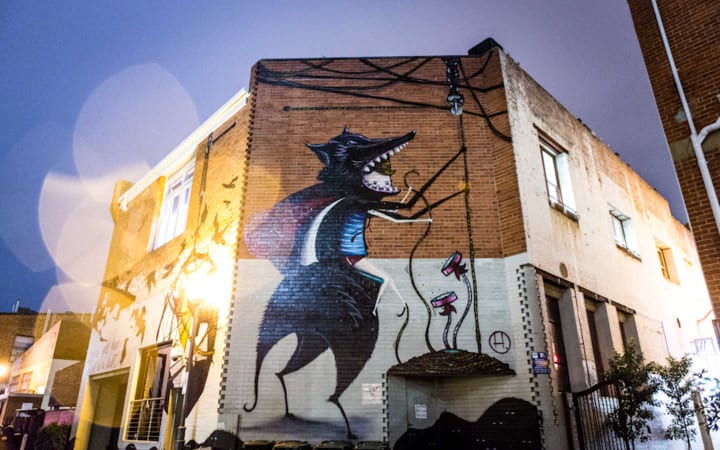 Kylie Calwell
Book lover and writer of fantasy fiction and sometimes deeper topics. My books are available on Amazon and my blog Fragile Explosions, can be found here https://kyliecalwell.wordpress.com
See all posts by Kylie Calwell →