"Whataburger" Coming to Chicago, Illinois?
Keeping our Fingers Crossed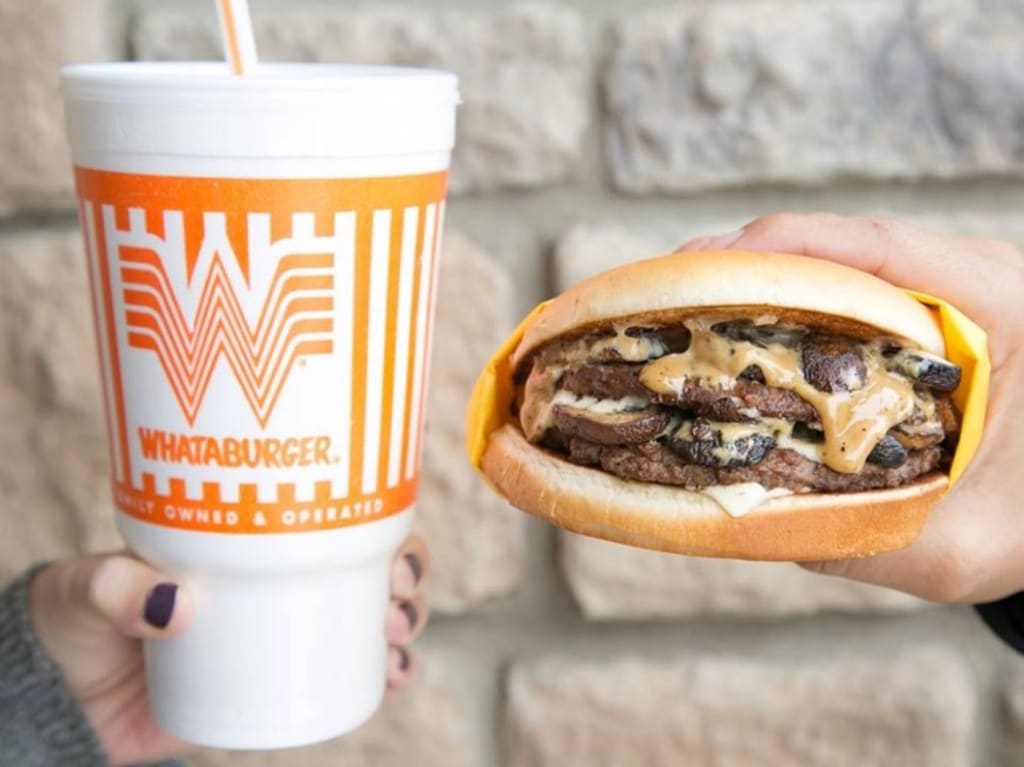 Credit: Whataburger
BDT Capital Partners (a Chicago investment firm) has bought a majority stake in San Antonio-based "Whataburger" chain. What does this mean?
Illinois could be first in line for expansion.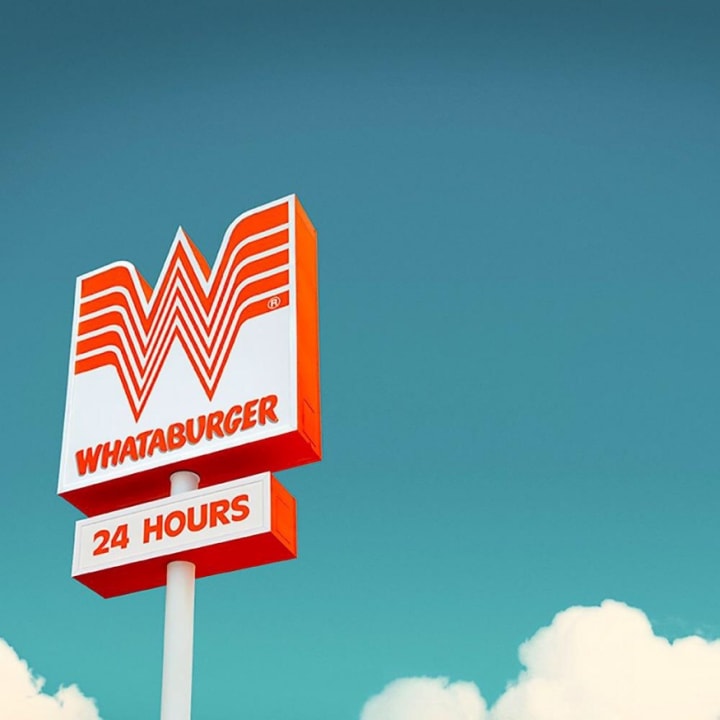 Whataburger HQ will still be in San Antonio, and the groups will "...begin exploring expansion plans..." according to their statement.
Nothing is set in stone as of yet. One of their main goals is too reach new customers. As said in "Whataburgers" official statement.
"Whataburger has grown significantly over the years. And, in order to keep satisfying our customers, we've been exploring different options to expand the brand and introduce it to new audiences."
Now that Chicago majority owns. (Northern) Illinois is looking to be first in line for Whataburger's expansion.
Texas isn't happy sharing.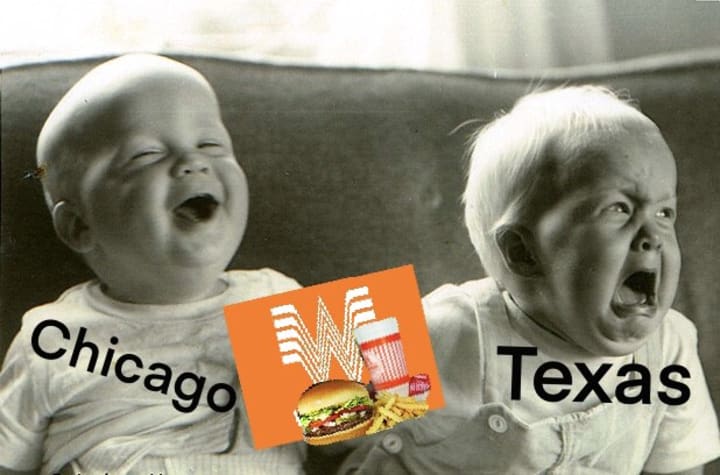 Shortly after the news got out, Texans were expressing their feelings all over social media. Complaining that Whataburger belongs to Texas. Going on about how Chicago doesn't deserve them.
J.J. Watt (Houston Texans lineman) had an idea for Twitter.
"Ok, I say we all chip in and buy Whataburger back. Make honey butter chicken biscuits available all day, add kolaches to the menu and change nothing else. Especially not the ketchup. "— J.J. Watt
The people's (social media) voices were so overbearing that Whataburger themselves issued a statement on the matter.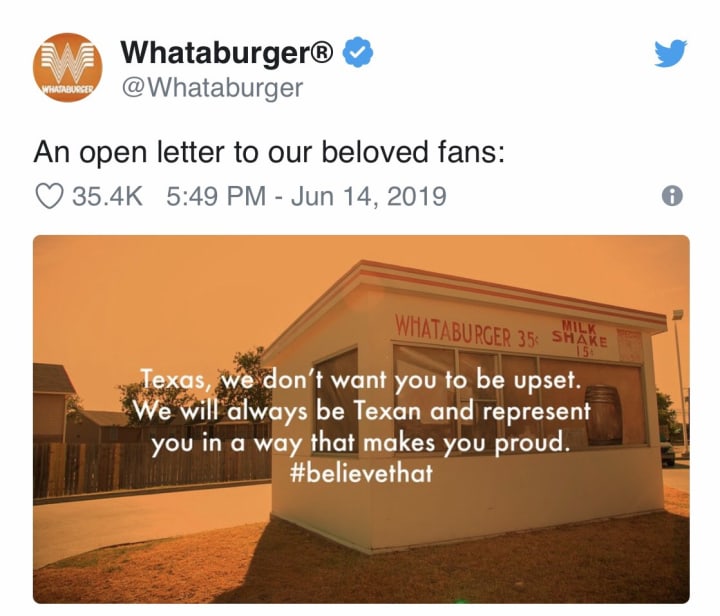 Along with that tweet, another piece from their official statement should easy some Texan minds.
"We're excited about the partnership with BDT because they respect and admire the brand we've built. They want to preserve it while they help us continue growing a sustainable, competitive business over a long period of time. They don't plan to change our recipe for success."
Hopefully that stops their crying.
The Glory Days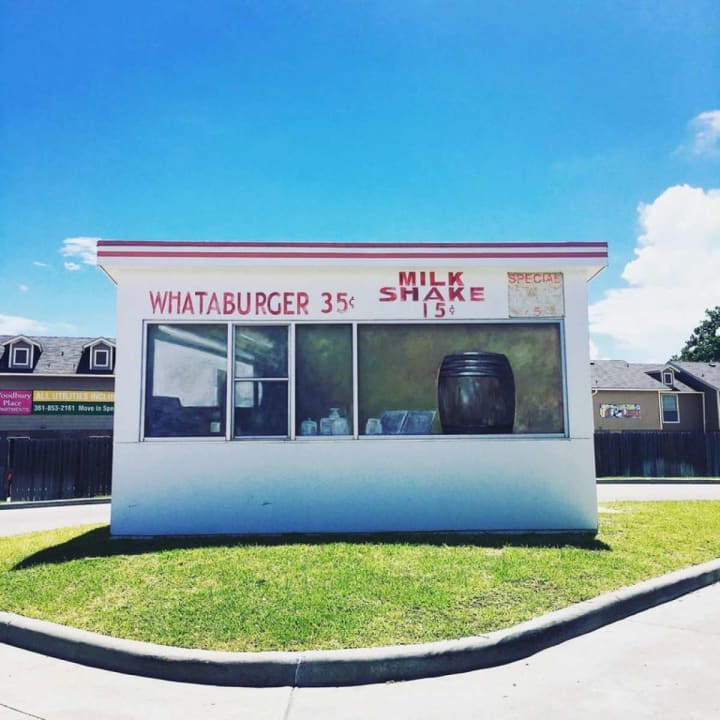 Harmon Dobson and Paul Burton were both good business partners that were looking to get into the food industry. Dobson's objective was to "make a better burger that took two hands to hold and tasted so good that when you took a bite you would say 'What a burger!'"
They built their first location in August that same year at Ayers Street in Corpus Christi, Texas, near Del Mar College. 25 cents a burger, they also sold fries, softs drinks and shakes.
Dobson and Burton ended their partnership in 1951 on the heels of disagreements regarding Dobson's increase in cost of the burger to 30 cents. Burton decided he was going to run his own store in the Whataburger franchise in San Antonio, Texas. 1953 came along and Joe Andrews, Sr. turn out to be the first non-founder franchise proprietor by owning a locale in Alice, Texas. Pensacola, Florida was the first place, elsewhere of Texas, to get a Whataburger establishment.
Whataburger establishments were opening all across the southern states through 1960. Then in 1961, Dobson made the iconic Whataburger logo store in Odessa, Texas. He got inspiration from his years flying aircrafts. By 1967, 40 dinners in four states had been established.
Whataburger Today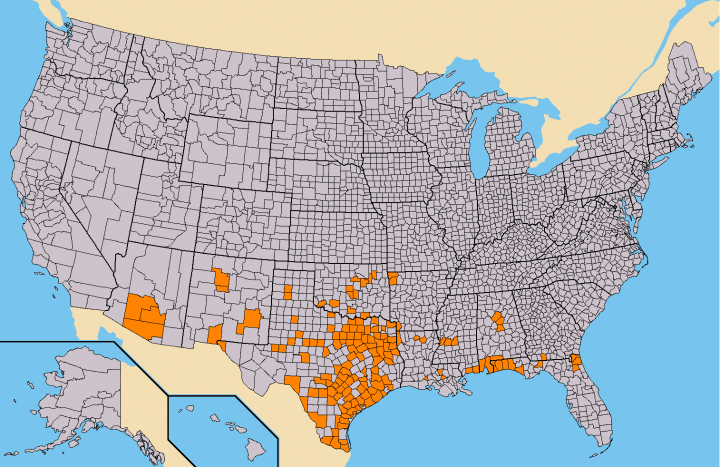 Whataburger Today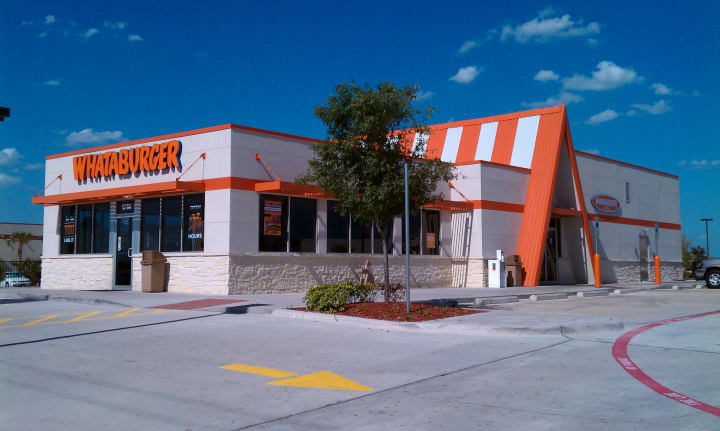 Texas now has over 670 establishments and about 150 in the rest of the southern states.
For many years, Whataburger stayed famous for its bordered orange and white lined roof top stores. Now a historical land mark, the first Whataburger establishment that had this unique design was the one in Odessa, Texas. Though sad to say, the building was scheduled for demolition in 2019 and has been transformed into a modern version of whataburger.
the "Whataburger", the "Whataburger Jr.", the "Justaburger", the "Whatacatch" (fish sandwich), and the "Whatachick'n" are just some of their famous sandwiches you can order.

Sleepy & Company
I am a person with hopes and dreams, just like you... and we are all dealt a hand of cards when we start this life. Remember... not everyone knows how to play that game... so learn how to play the game and know what your hand is worth.
See all posts by Sleepy & Company →