What is BREAD?
What is _____? Food Series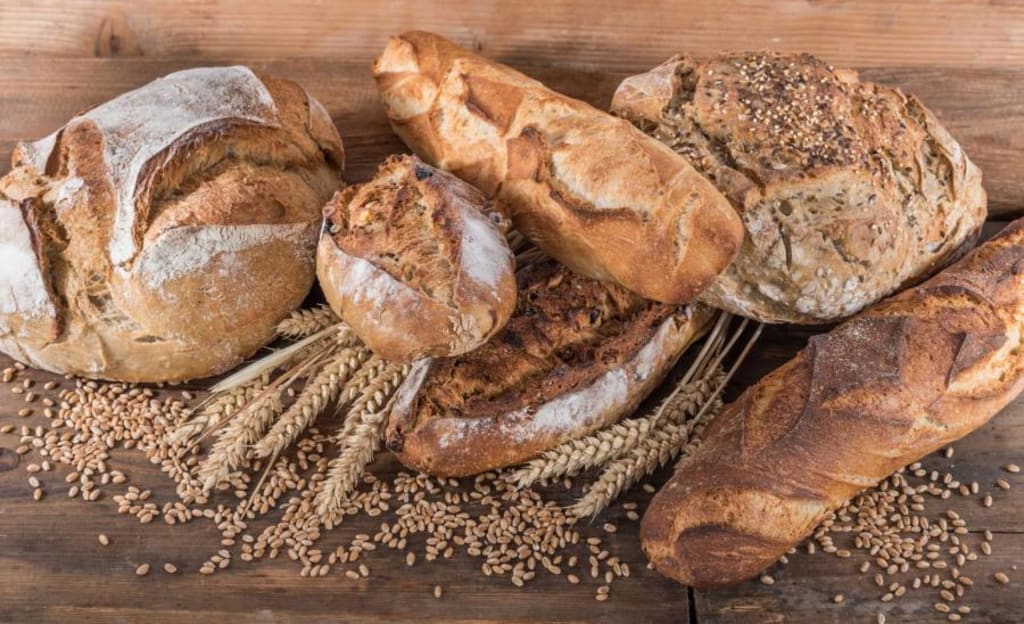 (Image from Masterclass.com)
What is BREAD?
Food. We need it. We crave it. We overindulge in it. We fantasize about it. We love every type of food, from simple fruits straight off the tree to elaborately prepared meals taking hours from the kitchen to presentation, then only seconds to devour.
So what do you consider the staple of all foods? Personally, my weakness and my craving often come down to what most people consider a staple – bread. I love bread. I love a simple white bread out of the proverbial plastic bag. I grew up loving my grandmother's homemade bread with a cornmeal crust.
Let me repeat that – I LOVE BREAD. The diversity is astounding, too. Who knew that a simple flour, water, and salt composition would become something as elaborate as a French Baquette or a loaf of authentic Sourdough Bread from a 100-year old starter?
Bread lovers, that's who! Simple is often the best, but when they added yeast (probably some spilled over from making beer), and the bread became light and fluffy – someone out there yelled, "EUREKA!"
But did you know that as early as 28,000 BC, historians found evidence of grain ground on pestles? The first 'flour,' you say? Yup, I concur. At 10,000 BC, there was unleavened (flat) bread. At 6,000 BC, Egyptians used yeast to make beer, then "EUREKA!" at 4,000 BC, the Egyptians discovered how to make leavened (risen) bread.
Ok, so much for the condensed history lesson. Let's get on with the good stuff. EATING bread.
My earliest memory of the joys of bread was from my paternal grandmother. She was a strict, almost hard-nosed German woman whose cooking and baking routine regularly centered around making bread almost daily. At least until her family of seven children grew up and left the house. Then she could slow down some. Of course, then came the grandkids, and demand rose once again.
I remember watching her. I don't remember her measuring the flour, the yeast, the salt, the milk, etc. I remember her coating the pans with oil and cornmeal for the final rise and bake. It gave the crust the most amazing crunch! I can hear it in my head right now, some fifty years later.
The bread itself wasn't particularly noteworthy. A simple white flour bread with a brown, crusty exterior, the interior never had any holes; it was slightly spongy and salty. I loved it. When I visited grandma on baking day, it was heaven to walk in the door and smell the baking bread wafting throughout her house. I knew what was coming.
On the even rarer occasion when my eldest uncle visited her, too, we raced to the kitchen. We fought like children over the heels of the loaf (even though there were two of them). I don't know what Grandma thought, but we couldn't help ourselves.
I had a distinct affinity to butter, too, so needless to say – the warm heel of bread had to have a minimal amount of a half-pound of butter melted on it (just kidding, but it sure tasted like a half pound!). Uncle took his plain. That's fine, to each his own.
So my heritage led to my love of bread.
I was a product of my environment for many years, though, and bread primarily consisted of the local grocery store's pre-made, pre-cut, pre-packaged kind. My mother (may she rest-in-peace) was not a baker except for the traditional Christmas Coffee Cake, lovingly shaped like a heart with candied fruit and pecans.
I discovered I could bake bread when I made my first batch of "Family Reunion Rolls." I'll never know where the recipe came from, but I do know they were damn good. Especially hot from the oven with a half-pound of butter on them.
IF you are one of the people who aren't particular to bread or can live without it, my heart breaks for you.
I will, however, challenge you – find a simple recipe. I bet your mind will change when you create your first leavened masterpiece. By the way – don't forget to add a half-pound of butter.
cuisine
Traveler (in mind & body) - Free Spirit (in mind) - Lover of God & People (in that order)
Receive stories by Hellen Rae Gable in

your feed