Ways to Eat Healthy While on the Road
If you're planning your next big road trip or business trip and you're looking for ways to eat healthy while on the road, there are options out there that you may not have even considered.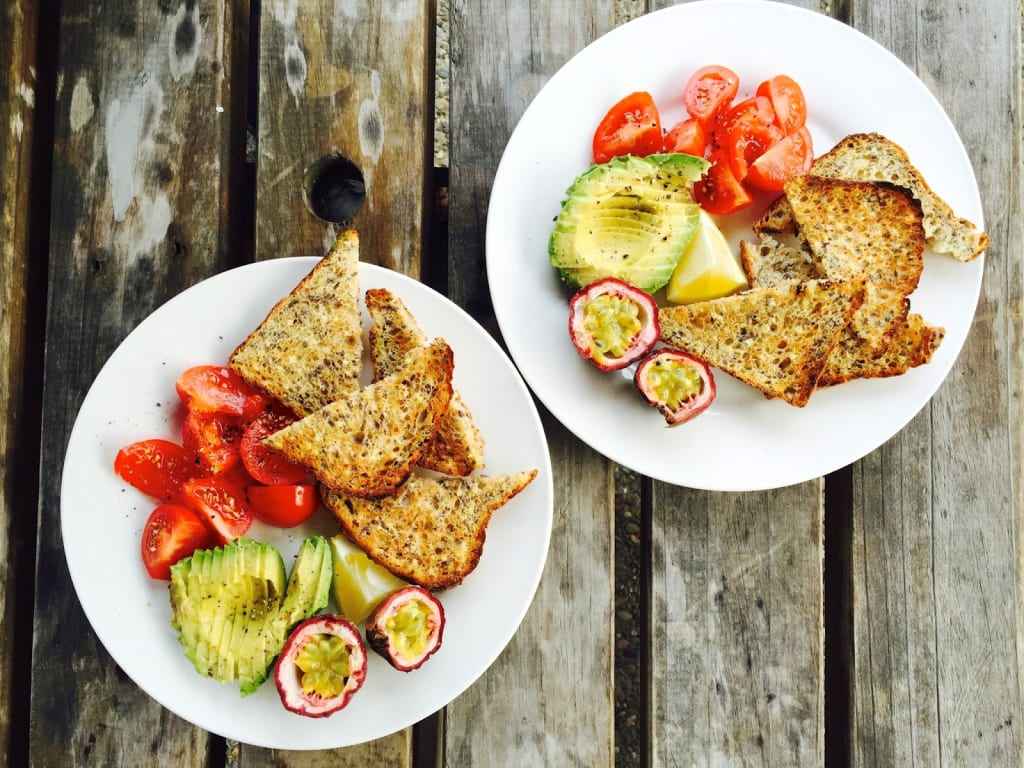 If you have been on a road trip before, you probably know all too well that it's hard to eat well on the road. Junk food is the main option at every gas station, and when you're in the car, you're bored; so of course, being bored is going to leave you feeling hungrier than ever. Eating healthy is particularly hard on the road, when you're away from your normal routine and healthy food choices just aren't as easy to grab and go with. However, if you're truly committed to eating healthy while on the road, it's totally possible to make good food choices when road tripping.
The best way to eat well on the road is to plan ahead and pack snacks. If you pack healthy road trip snacks, you'll be less tempted to pick up junk food or fast food at every gas station and exit you stop at. Some healthy road trip snacks to pack can include dried fruits, boiled eggs, and peanut butter. This will also save time, because when you're hungry, your snacks will already be in the car with you.
If you're committed to eating healthy and want to make sure you eat well on the road, try to plan where you will stop along the way. That way, you can pick the restaurants ahead of time, and make sure you're not just pointing out fast food places along the way when you decide it's time for a meal, even if they are considered healthy fast food lunches. If you plan ahead and find healthy spots that will be along your route at ideal meal times, you'll be prepared to eat healthy and stick to your diet.
If you are vegan or vegetarian and you're trying to eat well on the road, it can be very difficult to stay away from junk food and get a well balanced meal. Try using the Happy Cow app, which helps you locate vegan and vegetarian food restaurants along your route. This app works in over 180 countries, which is great if your travels go beyond road tripping. While you're on those long flights overseas, you can use the Happy Cow app to plan your stops in faraway countries to make sure you eat well while traveling locally and internationally, too.
Staying hydrated is one of the greatest tips to help you eat well on the road. When travelling, it's easy to get dehydrated. Whether on a plane or in a car, your body is going to be out of its natural element, so you're going to be out of sorts and not thinking to grab that water bottle. If you can do your best to keep hydration at the forefront of your mind, you'd be surprised at how much easier your healthy eating will come. Drink water constantly while traveling. You'll feel more energized, less hungry, and more ready to grab healthy snacks.
Perishable foods are going to be your best friend for healthy snacks on-the-go. When you want to eat well on the road, you have to put in a little more effort, because a lot of healthy food goes bad quickly. However, there are perishable foods such as dried fruit, gluten free snacks, sandwiches, and other healthy and low calorie snacks you can binge on without gaining weight, which you can take with you to keep your diet on track.
At the hotel, you may be tempted to grab the alcohol and junk food that is stashed in the mini-fridge, or just order up room service to your room; but eating well on the road also means you need to eat well when at the hotel. Whether you go down to the hotel restaurant or find a restaurant nearby, make sure you choose healthy options on the menu. You should always be able to find a salad or a grilled chicken option that will feel much better in your stomach than that heavy pasta or pizza dinner. You'll wake up feeling much more energized and ready to take on the next leg of your journey.
Once you've reached your destination, you're still going to want to try to eat healthy, which might be difficult if you're on vacation or possibly busy while on a work trip. It will take a degree of focus to make sure you keep your meals balanced, as well as your snacks. Remember, making healthy choices for food will be much easier when you stay hydrated in between meals with water, and you can find many gluten free or healthy options at grocery stores wherever you may be.
In order to eat healthy while on the road for the entire day, breakfast is going to be your most important meal. Make sure your breakfast is balanced with fiber, carbs, and protein, and make it big enough that it energizes you, so you can drive all day without falling asleep or needing to make multiple stops for junk food.
If you're road tripping, lunchtime is when you're probably going to start dragging and going to want to give in for some heavy fast food or junk food. This is the most important time to eat healthy while on the road, because you need to be able to stay energized for the remainder of the day in the car and not feel sluggish. Putting a heavy and unhealthy meal in your body just so you can sit in a car for hours is not going to be helpful. You'll feel tired and ready to pull over at any second if you don't make the right food choices, so make sure that at lunch, in particular, you pick a healthy option for food.
Lastly, and similarly to when you are in your hotel, make sure whatever you eat for dinner is one of the foods that will keep you healthy, youthful, and happy. Doing this ensures that while you've been trying to eat healthy while on the road, you go to bed feeling good about all of your choices throughout the day. You can start the next day of your trip with a clear mind and body.
Eat well on while on the road, and you'll feel energized and ready to take on your trip! Try it next time and avoid the gas station junk food. See how much of a difference it makes in your journey.
travel