War Cake
also known as the "Poor Man's Cake"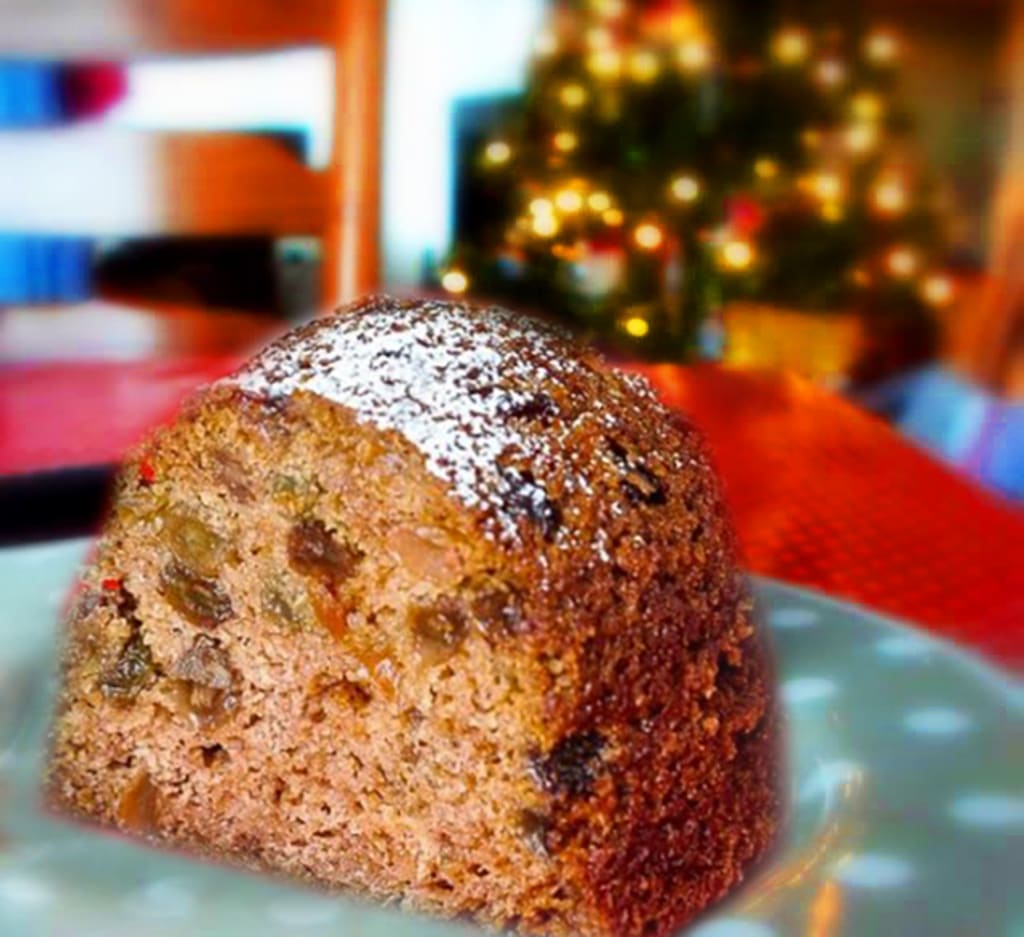 If I had to choose my favorite fall treat, I would probably pick the classic Pumpkin Pie or anything involving pumpkin for that matter. But instead I decided to share my Pop Pop's favorite holiday treat which is what he called War Cake also known as the "Poor Man's Cake."
His mother, my great-grandmother Viola, made this cake for him as a boy growing up during World War II. It became popular during that time period because eggs and butter were extremely hard to get for many people and unlike most cake recipes this one does not call for either of these ingredients. It is an amazingly simple but yet delicious treat.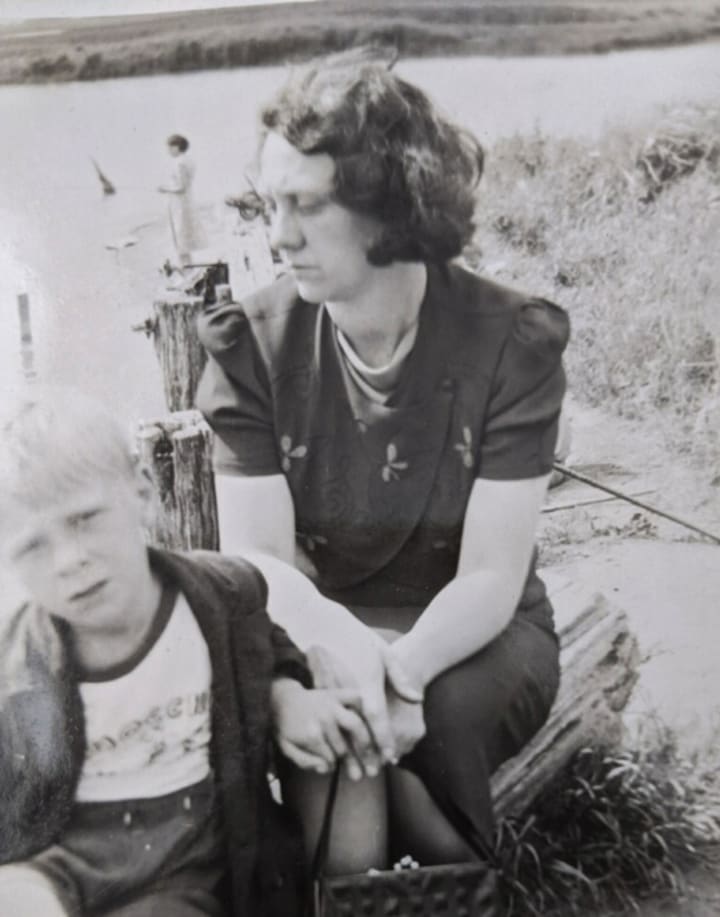 It soon became a tradition for my great-grandmother to make War Cake at the family Christmas party every year. My mother and her three sisters looked forward to these gatherings at their grandmother's house when they were young because they knew she would make War Cake.
"Only one piece girls." She would say. "So there is enough for everyone!"
There were always a lot of people at the holiday party and great-grandmother Viola wanted to make sure every guest had a piece a War Cake to enjoy.
When my great-grandmother passed away many years ago, the tradition faded. It was not until just this last Christmas that I myself had the chance to taste it and until recently, learn more about the history of the cake in my family.
For as long as I can remember, we have had a family Christmas party usually the weekend in between Christmas and New Year's every year. The entire family would gather to open presents, eat delicious food, play games and watch football of course!
The Christmas of 2019, I drove into town with my children and stayed with my aunt just before the family party. She pulled out a piece of paper that looked about a 100 years old, with a hand written recipe on it. I had no idea what the recipe was for.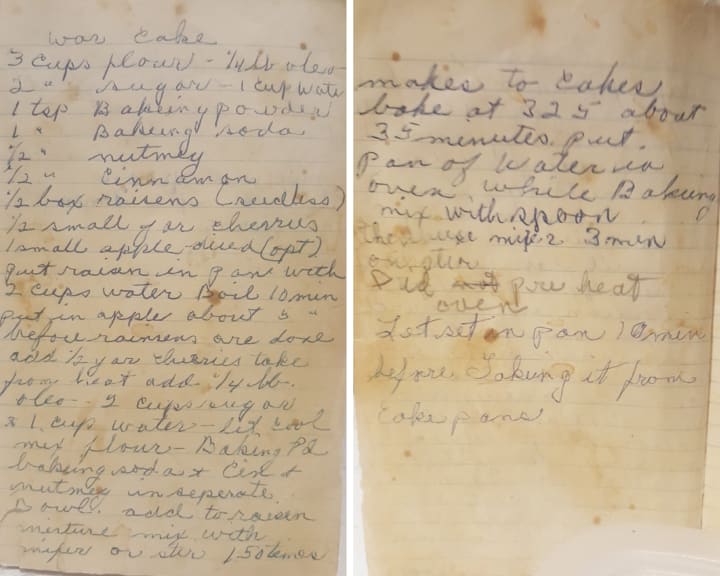 "I found this recipe my grandmother had written for War Cake. I thought we could make this for Pop Pop for the party. It is one of his favorites." She told me.
"What is War Cake?" I asked.
She told me a little bit about where War Cake came from while we tried to read the old recipe that my great-grandmother had written in her own words. We managed to figure it out and the cake turned out perfectly.
When it was time for dessert at the party, my aunt presented the cake to my Pop Pop who was sitting in his chair in the corner of the room, watching football with his family sitting all around him.
"Dad, we made this cake special for you!" My aunt said as she held the cake out on a plate in front of him.
He knew exactly what kind it was the minute he saw it.
"That's War Cake!" he said with a big smile on his face and then enjoyed a slice with the rest of the family.
I will never forget that moment and the time I spent helping my aunt decipher the recipe and making it with her. The smile on my grandfather's face when he saw it, was priceless because this was the last holiday my Pop Pop would spend with our family.
Donald Maurer passed away on August 24 2020 at the age of 87 years old. He is survived by his four daughters, two stepchildren, fourteen grandchildren and eight great-grandchildren.
My Pop Pop loved his family very much and has given all of us wonderful memories to remember him by. I will always remember all the Easter Egg hunts in his backyard, time spent gathered around his kitchen table, and swimming in his pool during the summer.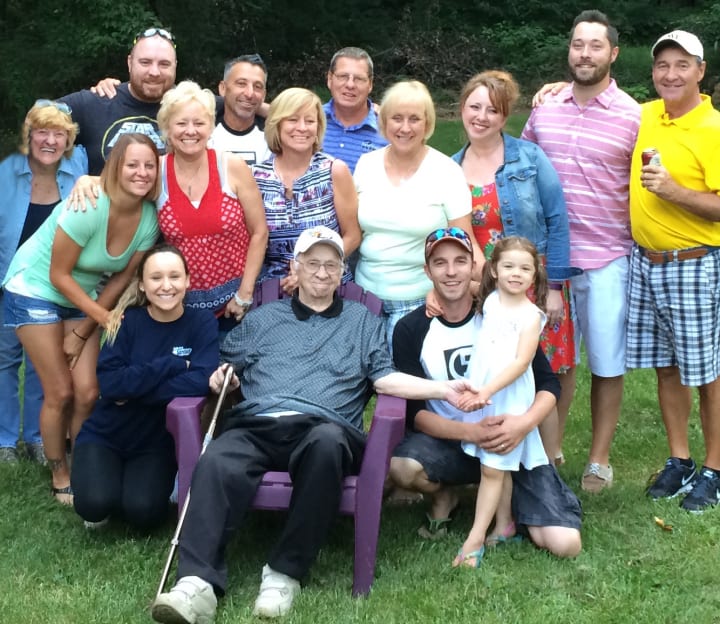 He will be greatly missed but I am so glad that he was able to enjoy one last piece of War Cake at the holiday party before he left us.
Viola Maurer's War Cake Recipe
3 cups of flour – ¼ lb oleo (margarine)
2 cups of sugar - 1 cup water
1 tsp baking powder
1 tsp baking soda
½ tsp nutmeg
½ tsp cinnamon
½ box raisins (seedless)
½ small jar cherries
½ small apple dried (opt)
Put raisin in pan with 2 cups water
Boil 10 min
Put in apple about 5 min
Before raisins are done add ½ jar cherries take from heat
Add ¼ lb oleo (margarine) – 2 cups sugar and 1 cup water- let cool
Mix flour, baking powder, baking soda & cinnamon & nutmeg in separate bowl
Add to raisin mixture. Mix with mixer or stir 150 times
Makes two cakes
Bake at 325 about 35 minutes
Put pan of water in oven while baking
Let set in pan 10 min before taking it from cake pan.

Melanie Rose
Writing can free your soul. At least it does for me. I am an artist and a mother first, but writing gives me an outlet to let my brain wander and create stories to expand my artwork in a whole new way! Follow me @melanierosecreates
See all posts by Melanie Rose →