Two food related podcasts: The Foodie Project & Food Network Obsessed
Food related podcasts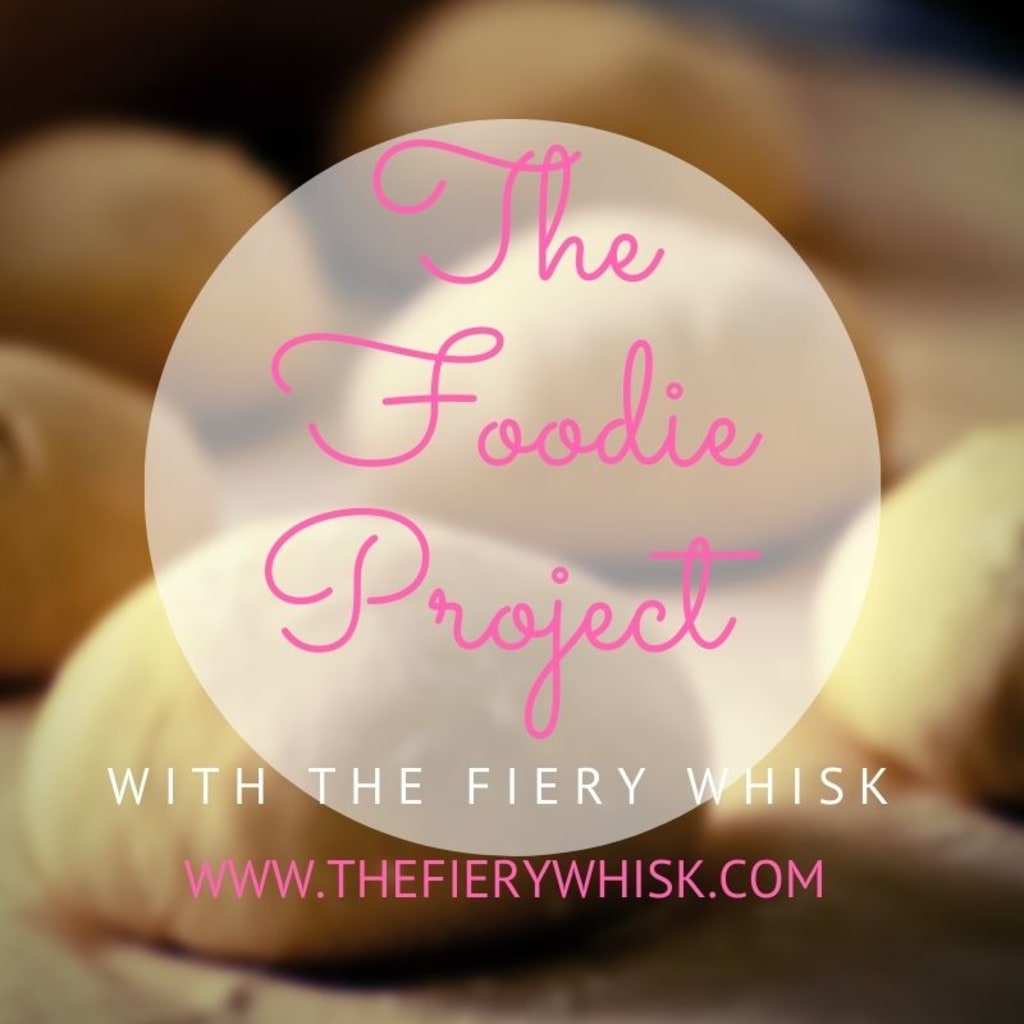 The Foodie Project podcast
Two food related podcasts: The Foodie Project & Food Network Obsessed
I am new to the world of podcasts and podcasting. I may be late to the party, but at least I made it!
I recently started a podcast of my own, and I call it, The Foodie Project. Until this point, I have talked about all things food-related, from my favorite products to cheesecakes and tasty coffee tips.
My plan is to talk with chefs, bakers, and foodies about their stories and favorite foods. After I decided to start interviewing others for the podcast, I had the idea to search for other food-related podcasts to see what type of information they were sharing.
That is when I found it. I found Obsessed, the Food Network podcast. Jaymee Syre is the host. She is knowledgeable, personable, and entertaining. She has a way with those she has as guests and keeps the conversation fluid and relatable.
Now, instead of working on my podcast, I am always listening to hers!
Each episode is about 45 to 50 minutes, and nothing is left off the table. Jaymee discusses food, family, and success with her guests.
I have not listened to all of the episodes yet, but my favorites are from Carla Hall and Amanda Freitag so far. They both encouraged me and allowed me to realize that celebrities are real people with real feelings, successes, and failures.
Creating a Food Network podcast was a brilliant idea. As listeners, we enjoy getting to know our favorite cooks and chefs we see on our favorite Food Network shows.
Let's take a look at the episodes that have been released to date:
Kalen Allen on judging celebrity cakes & going viral
Josh Capon on Beat Bobby Flay & TicTok dances
Valerie Bertinelli on working with kid bakers & fostering kittens
Kardea Brown on her Gullah roots & how an ex landed her on a cooking show
Jeff Mauro on raiding stangers' kitchens & whether hot dogs are sandwiches
Anne Burrell's advice for bad cooks & finding love on Bumble
Alex Guarnaschelli on almost turning down Chopped & crying on set
Ted Allen talks Chopped & queer representation in media
Ali Khan on eating fearlessly & Austin's surprising Ramen game
Guy Fieri talks his first audition tape & Tournament Of Champions
Robert Irvine on cooking in extreme conditions & why he exercises every day
Tyler Florence on how to make the perfect omelet & filming The Great Food Truck Race in Alaska
A day in the life of Food Network Magazine Editor-In-Chief Maile Carpenter
Maneet Chauhan in her Tournament Of Champions win, Chopped & Chaat
Giada De Laurentiis on filming in Italy with Bobby Flay & her decade-long health journey
Jet Tila on his questionable tattoos & Asian representation in food culture
Carla Hall on Best Baker In America & Her "Yes" philosophy
Antonia Lofaso on bringing restaurants to life & L.A.'s culinary melting pot
Amanda Freitag on saying no to Iron Chef America & her favorite Chopped dish
Eddie Jackson on football, food trucks & the best Texas barbeque
Chopped's Scott Conant on the secrets to restaurant success
Christian Petroni on garlic bread, gabagool & his Food Network family
Darnell Ferguson on how he became "Superchef"
I listen to Obsessed in the car with my seven-year-old daughter, and we both enjoy it. It's clean, entertaining, and about food, which makes this podcast versatile and perfect for listeners of any age.
Isn't it funny how food brings people together on so many levels. So when you are struggling to find something you have in common with another person, just change the subject to food!
About the Creator
I am an author, blogger, foodie / baker, copy editor, photographer, and social media manager. When I am not writing I enjoy running, watching the Food Network, sleeping, coffee, chocolate, and hugs.
You can find my books on Amazon!
Reader insights
Be the first to share your insights about this piece.
Add your insights