Trying Global Cuisine Without Traveling
My experience hosting exchange students, learning new cultures, and trying new food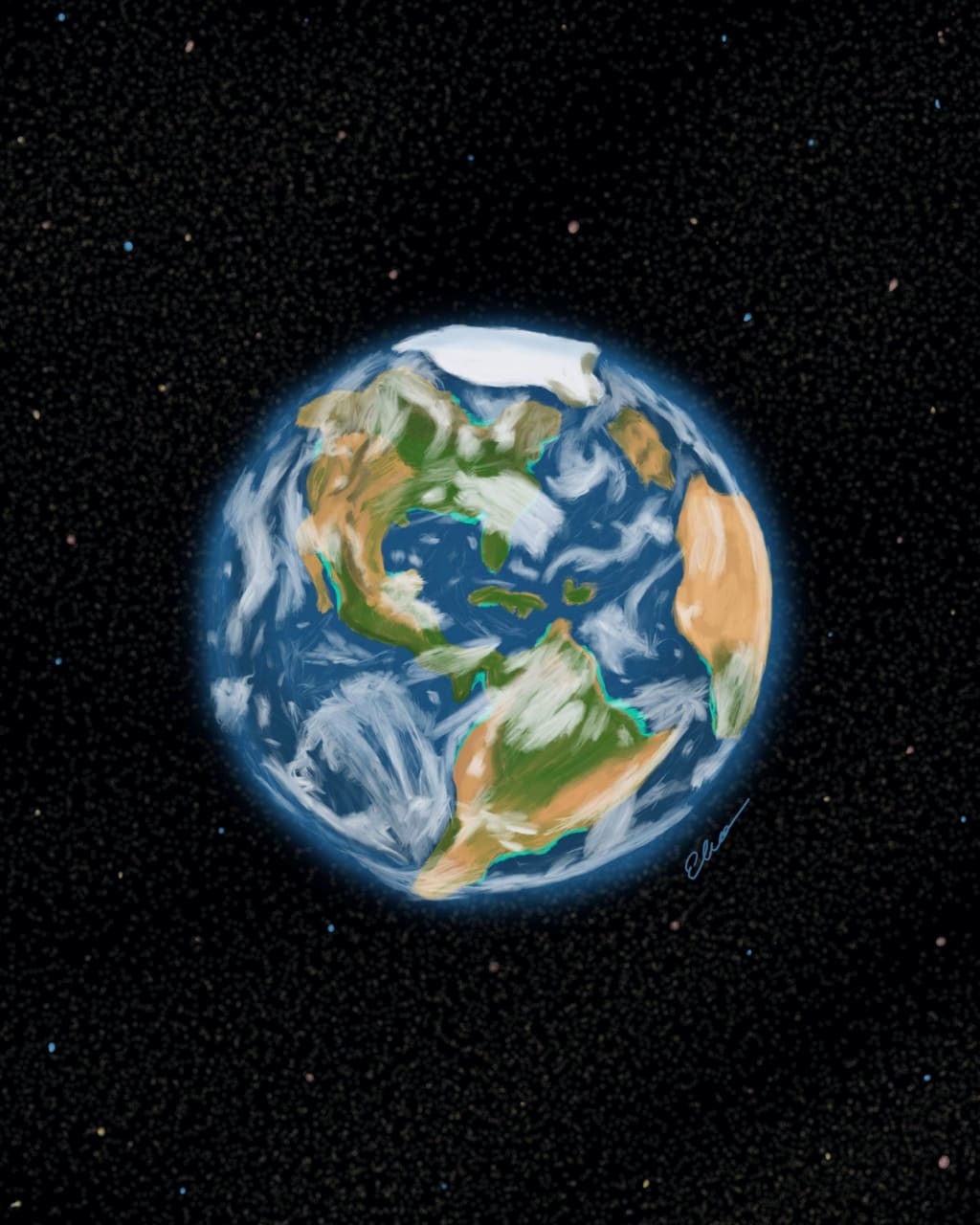 Digital Art of the Globe created by me
To this day, I have been unable to travel the globe, which is something I've always dreamed of doing. However, I'm still young and have plenty of life ahead of me to travel. I have always been enamored by different cultures and languages and I absolutely love learning about them. While I have never traveled to do so, I have hosted exchange students while I was in high school. That opportunity was the best thing that could have happened to me. I invited these strangers into my home, and by the end of the school year, they became family. While we're not blood-related, I call them my sisters and brothers. My family shared with each of them, "United States Culture" and they shared with us, theirs; including holidays they celebrate, their social ways of life, and their food. I guess I can say that I have traveled and experienced new cultures without actually traveling. Pretty cool, right?
Trying and learning how to make food from my exchange student's home countries was my favorite. I've always loved to cook and bake, and the food I learned how to make from them has remained something I continue to make to this day.
Danish Cuisine
The first exchange student my family hosted was Freja from Denmark. She had introduced me to the best "meatball" and scalloped potato recipe I have ever tried. I put the word "meatball" in quotations because she insisted that they were unlike any other meatball I had previously tried. She was absolutely right.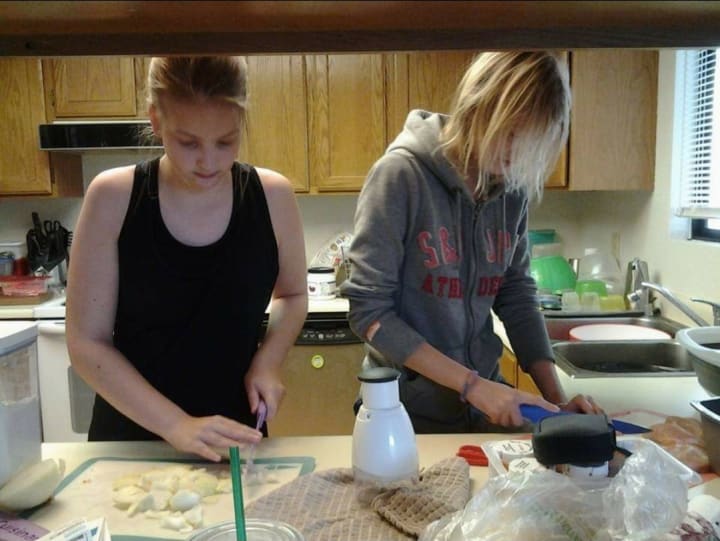 Frikadeller is a seasoned meat patty that is best served with a potato side dish. While I don't eat meat much anymore, this dish is the one thing I'm always craving. I do, however, continue to make her creamy, scalloped potato recipe. Prior to trying her recipe, I had such a weird relationship with scalloped potatoes. I didn't like them much and they always had a weird taste to me. Her recipe was simple. Thinly cut potatoes (peeled or unpeeled) layered in a baking dish with heavy cream, milk, salt, and pepper, baked until slightly crispy on top and gooey throughout. Extremely simple, but super yummy. This dish is now a staple for holidays in my family. We even prefer it over mashed potatoes!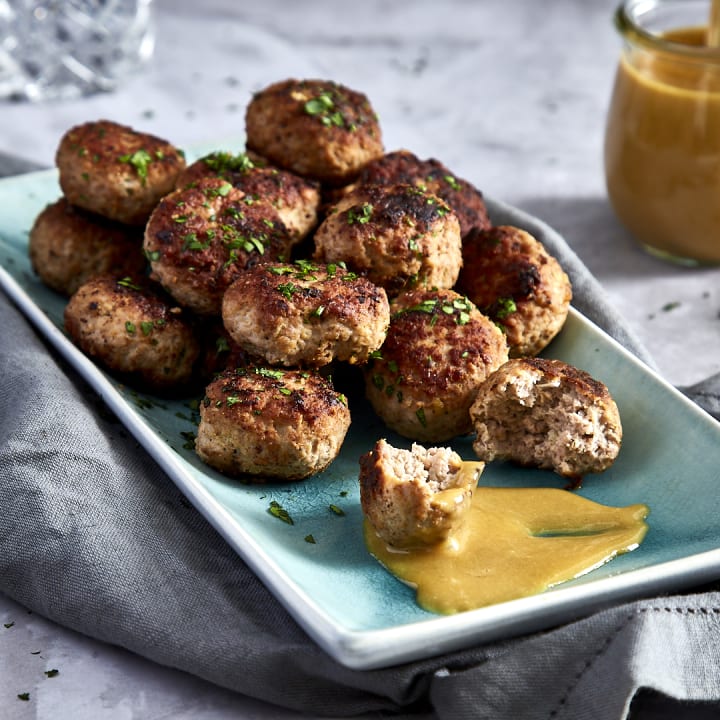 Finnish Cuisine
The second exchange student my family hosted was from Finland. From my experience with Finnish food, I can say that Finland's baked goods exceed the expectations of baked goods in the United States. I know, you probably think I'm crazy for saying this, but trust me here.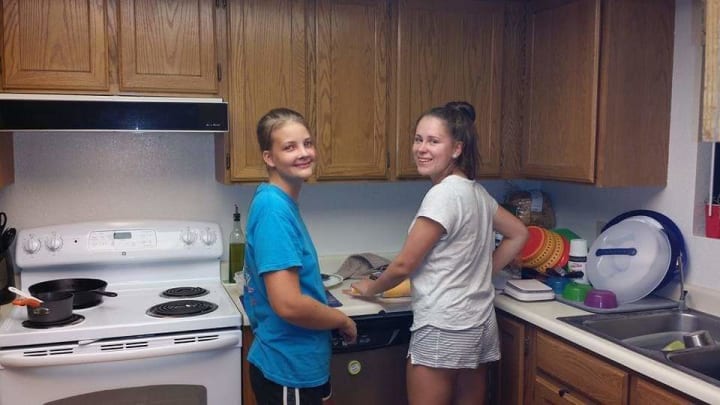 Iiris, my sister from Finland introduced me to Karelian Pasties which are cute, little rice porridge and rye-crusted pies topped with hard-boiled egg butter. The savory pie of my dreams. Once you try it one time, you will be craving it forever. That craving is a struggle here in the United States though. Iiris told me that in Finland if you're craving Karelian Pasties, you can just go to the grocery store and buy them. Here, that luxury doesn't exist. If I'm craving Karelian Pasties, I have to make them, and I do make them all of the time. It's one of my family's favorite dishes.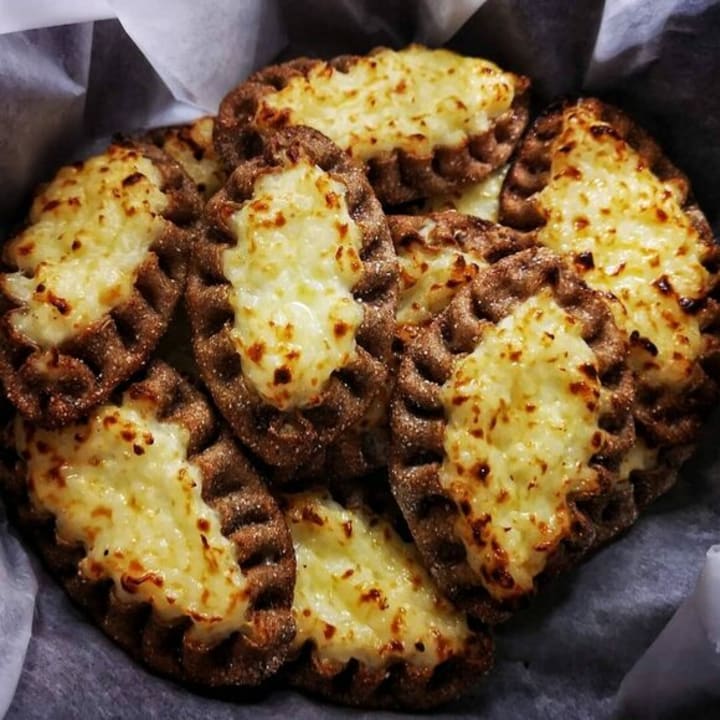 Finland's savory baked goods are amazing, but their sweet baked goods are PHENOMENAL. I'm sure nearly everyone loves cinnamon rolls, right? The warm, fragrant, ooey-gooey, cinnamon sugar-filled rolls? Who couldn't love them? Finland's version of cinnamon rolls completely changed the game for me. When Iiris introduced me to Korvapuusti, I couldn't go back to any other cinnamon rolls. Not even the shopping mall favorite; Cinnabon. Korvapuusti are cinnamon buns with cardamom spice-infused throughout the dough, cinnamon, sugar, and butter swirled in the middle and topped with fancy sugared sprinkles. YUM!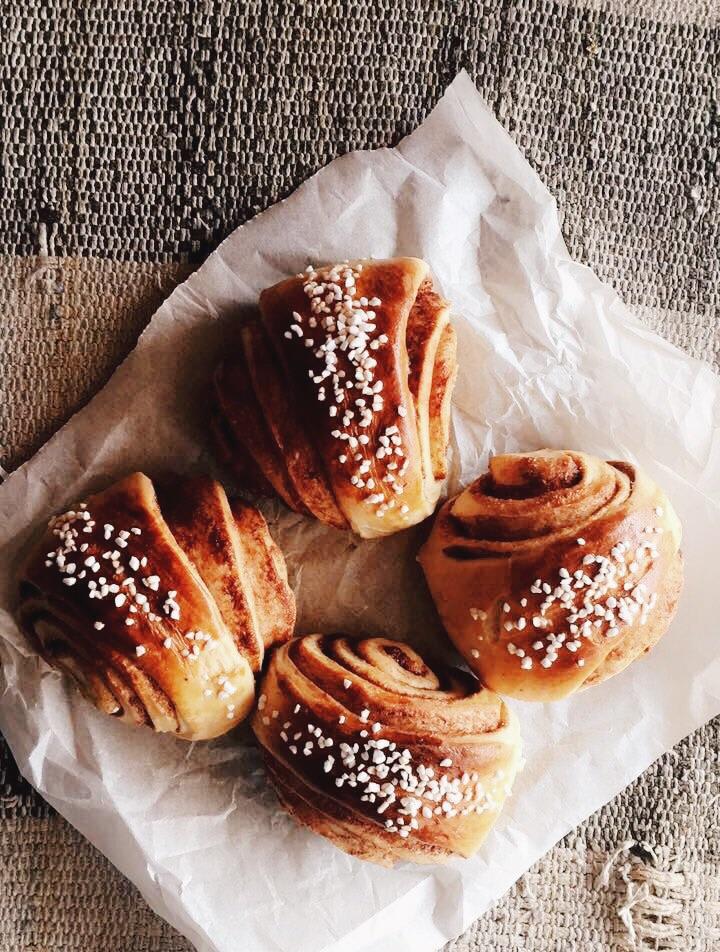 The cardamom is what makes these cinnamon rolls so special. Cardamom is a staple in Finnish baking and the cardamom spice you can purchase in Finland tops the cardamom spice you can purchase in the United States. I'm not quite sure how to explain it, but the cardamom spice in Finland isn't ground up into a fine powder like the cardamom spice here in the United States. I'm not sure if that's exactly what's responsible for the difference in taste between the spices, but Finland's is by far the best. I do a mailing swap with Iiris every so often, where I send her goodies from the United States and she sends me goodies from Finland, including the delicious cardamom spice.
I've been told by others that they absolutely love my baked goods, as I've baked many different goodies and desserts for others over the years. Out of all of the baked goods I've made, Korvapuusti are my favorite to bake. They're sweet enough, but not overly sweet like the United States cinnamon rolls topped with rich, white icing. The cardamom-infused Korvapuusti has also inspired me to use cardamom in other baked goods that I make. My favorite recipes I've created with the spice are cardamom-infused pumpkin bread and cardamom-infused banana bread. I've learned that cardamom adds this amazing aroma and taste to baked goods that those in the United States aren't familiar with. It's different, and I think that's what makes those that try my baked goods like them so much.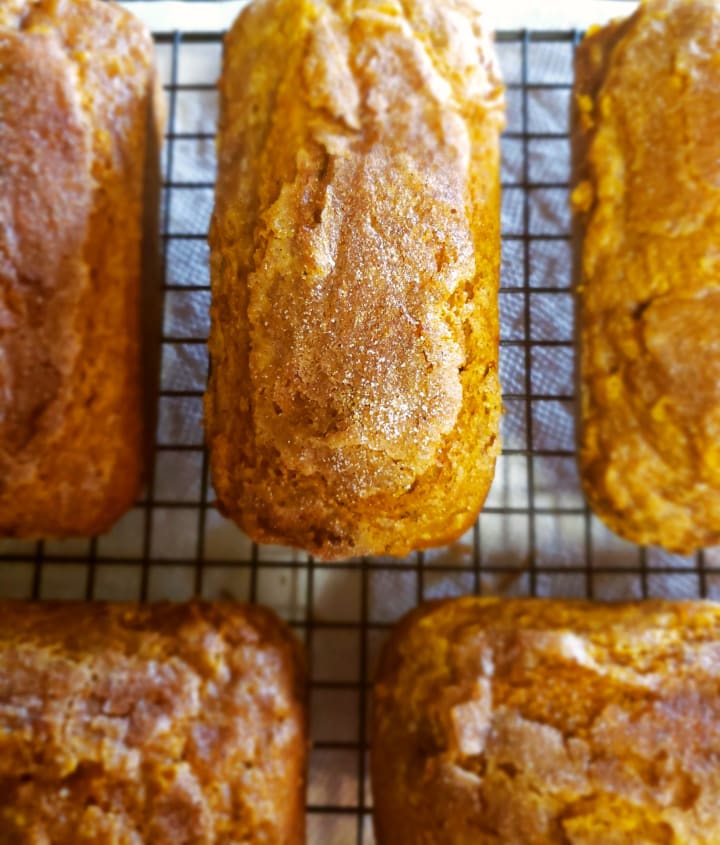 Get Out There!
Experiencing different cultures and trying new foods from these countries have allowed me to grow as a person. I've taken what I've learned from my exchange students and used that to gain a new understanding of the world I live in. Prior to hosting exchange students, I had truly thought that everywhere in the world was just the same as it was in The United States. I was wrong. The true beauty of the world is that everyone and everywhere is different. Individuals in other countries experience different trials and tribulations. They've grown up with different traditions and understandings of the world we all live in. I think it's a beautiful thing to share with others our understanding of the world and our culture while encouraging them to do the same, because it connects us as humans on a deeper and more empathetic level. I highly encourage traveling the world if you can, hosting exchange students, or befriending someone living in your country from a completely different country. Talk to new people. Talk to people that are different and have grown up with different experiences than you. Learn something new. Become closer with those living on the same globe as you. I promise, your perspective on life will change.
cuisine
About the author
Nature Lover | Activist | Cancer Survivor | They/Them
I am a queer writer from Arizona sharing my journey and thoughts with you! My writing focuses on my mental health, love of nature, and everything in between!
Reader insights
Be the first to share your insights about this piece.
Add your insights