Traditional Newfoundland Jiggs (Sunday) Dinner
From my family to yours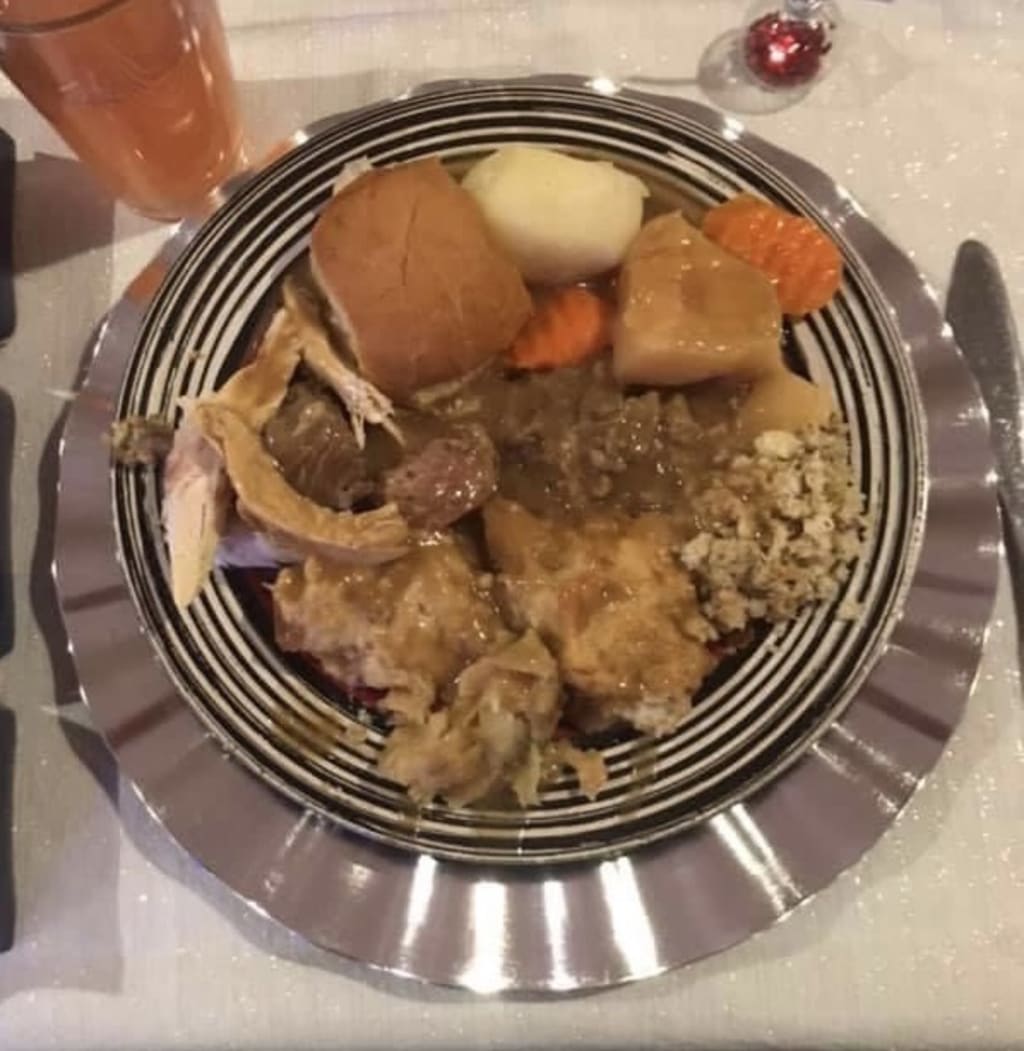 Traditional Newfoundland (Sunday) Jiggs Dinner.
Newfoundland and Labrador has a very unique strong culture with many traditions, Jiggs dinner is just one of many. Newfoundland and Labrador is the most easterly part of North America, the island joined confederation in 1949 as the last province to join Canada. Surrounded by the Atlantic Ocean our fisheries are a huge part of our history. Hunting and fishing is still a significant part of our culture and economy. And we are well known for our accents and cuisine.
Traditionally in my family called "Sunday Dinner" where each Sunday after church we would have a small family gathering with a big "Scoff" of Jiggs dinner (also known as boiled dinner) and homemade desserts to fill you for a week. Usually consisting of:
Salt beef
Poultry
Turnip
Carrot
Cabbage
Potatoes
Peas pudding
Dough boys or bread pudding
Gravy
Dressing
Strawberry rhubarb pie
Snow caps (chocolate, peanut butter, marshmallow, frozen dessert)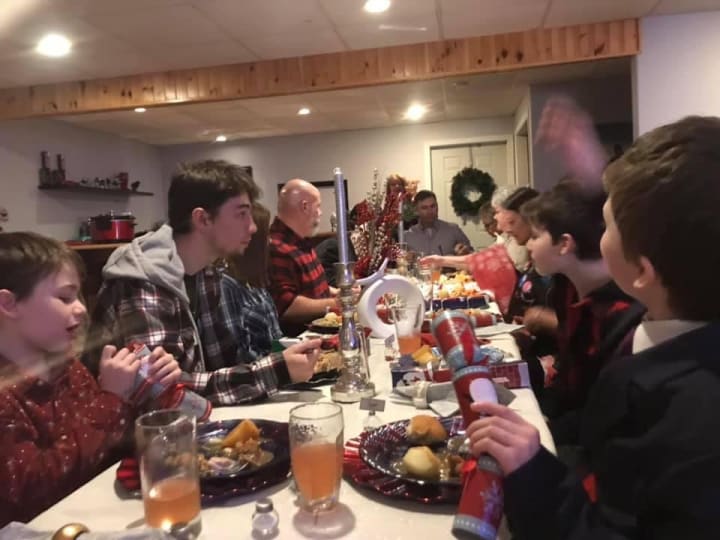 Jiggs recipe:
Soak salt beef and split peas overnight. Put split peas in cheese cloth or pudding bag. Add salt beef and peas to pot of boiling water, boil for approximately 2 hours. Then add your fresh rinsed and chopped veggies. Cook until tender (usually about an hour). You will start your doughboys around this time as well.
Remove peas, mash with butter and black pepper.
Add veggies, salt beef, bread pudding/doughboys to serving platter, garnish with fresh parsley.
Place gravy boat and serving bowl with dressing.
In our family we also would have poultry with our jiggs, depending on season it could be anywhere from turr, turkey, duck, etc. But that isn't traditionally a Jiggs dinner thing, just an addition we would do ourselves.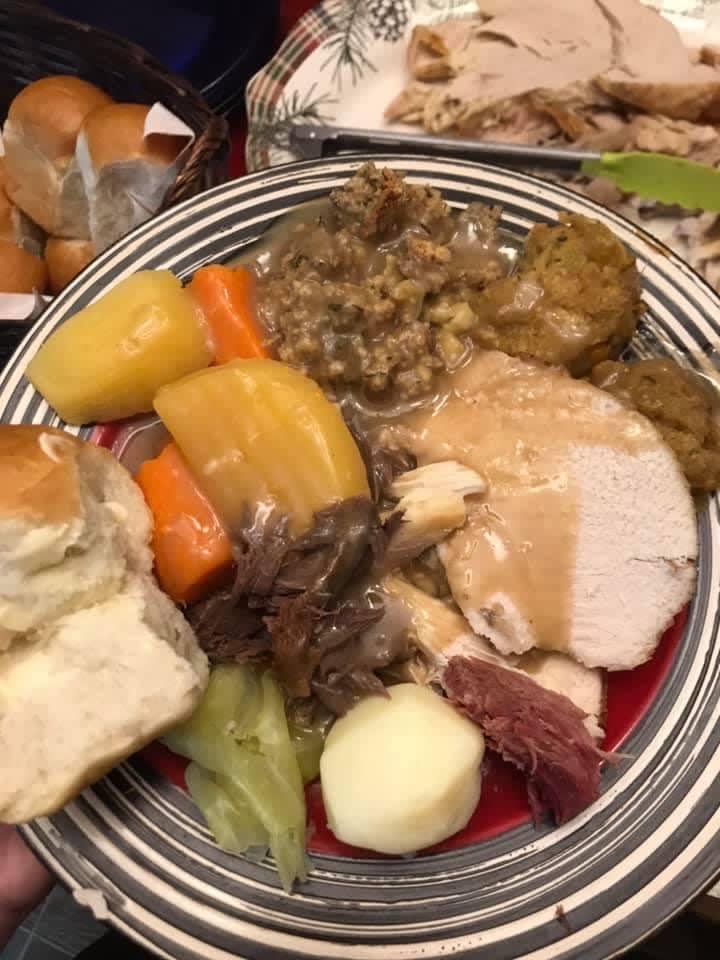 Doughboys recipe:
1 cup flour
2 teaspoons baking powder
¼ teaspoon salt
1 tablespoon butter
½ cup milk or water
Mix the flour, baking powder and salt together.  Rub in the butter using your fingers or the back of a spoon.  Make a well in the dry ingredients. Add the milk or water, gently mix until just combined.  Drop the dough by spoonfuls into the simmering vegetable water. Cover the pot and lower the heat so the mixture continues to simmer. Keep covered and simmer for about 20 minutes. Remove the cover and let the dumplings sit about 5 minutes.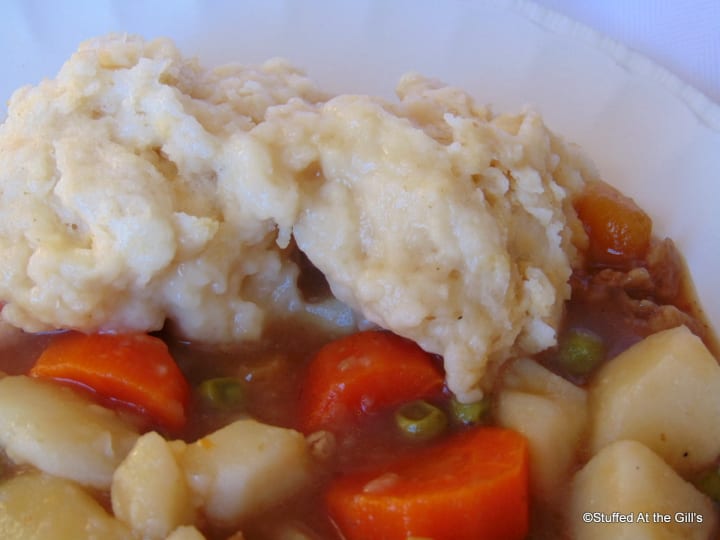 Desserts are really just a preference but as mentioned above our family has a few favourites passed down.
Snow caps recipe:
Cut marshmallows in half and layer dessert tray. On a stove top melt chocolate chips and peanut better together until smooth. Pour evenly over marshmallows and freeze. Cut into squares once hard and serve.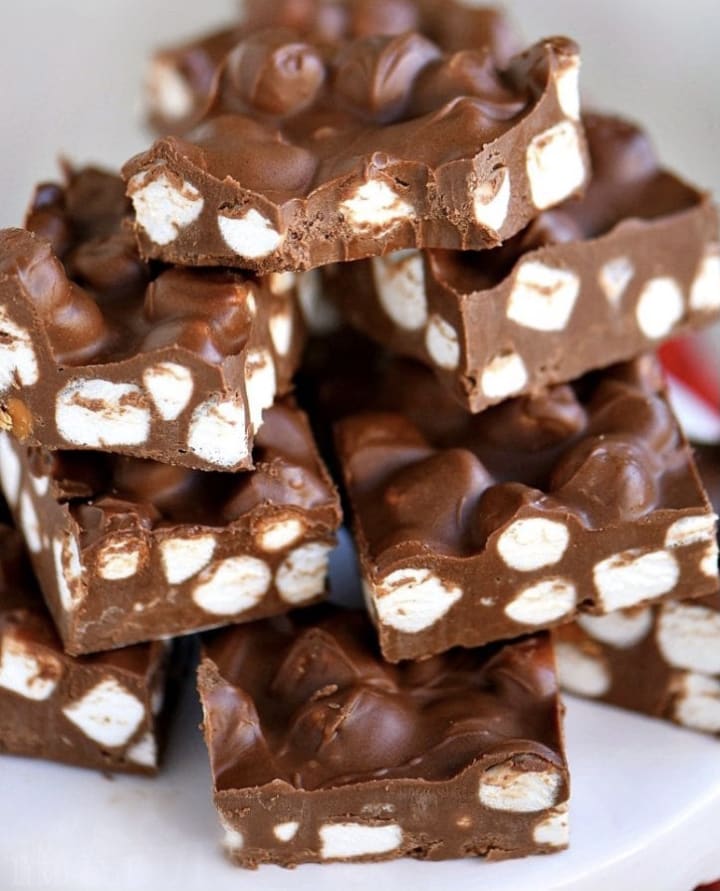 Strawberry rhubarb pie recipe:
1 Pie crust
3 cups sliced rhubarb
3 cups sliced strawberries
2/3 cup (granulated sugar
3 tablespoons cornstarch
1 cup all-purpose flour
1/2 cup brown sugar
1/2 cup cold butter
In a large bowl, combine the rhubarb, strawberries, sugar and cornstarch. Mix well. The mixture will start to turn thick and syrupy as it is stirred. Pour the strawberry/rhubarb mixture evenly in the crust.
In a small bowl, combine the flour and brown sugar. Cut in the butter to the flour/sugar mixture until it has the consistency of coarse crumbs.
Sprinkle the streusel topping evenly over the top of the pie. Place the pie on baking sheet and bake at 375 degrees for 60 minutes or until the streusel is golden and the filling is bubbling and hot. Let the pie cool completely and serve. You can also serve with a scoop of ice cream or topping!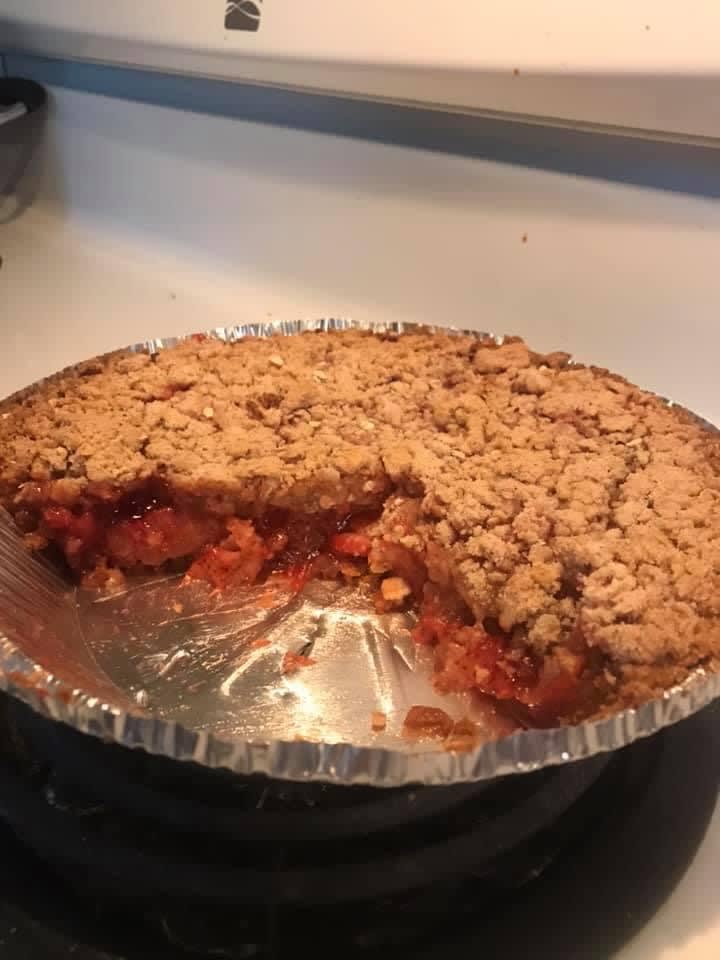 Now that me and my siblings are grown up and on our own we don't indulge in Jiggs dinner on a weekly Sunday basis anymore but the tradition is still kept alive on special occasions and sometimes in our own households for a treat. If you've never tried it, I promise it will be a favourite! There's nothing like home cooked Newfoundland cuisine, you'll fall in love!
cuisine
About the author
Just an island girl who loves adventure. Trying to live my best life in this messed up, beautiful world. And writing along the way...
Reader insights
Be the first to share your insights about this piece.
Add your insights