Top Food Business Ideas with Low Investment
Food & beverage Industry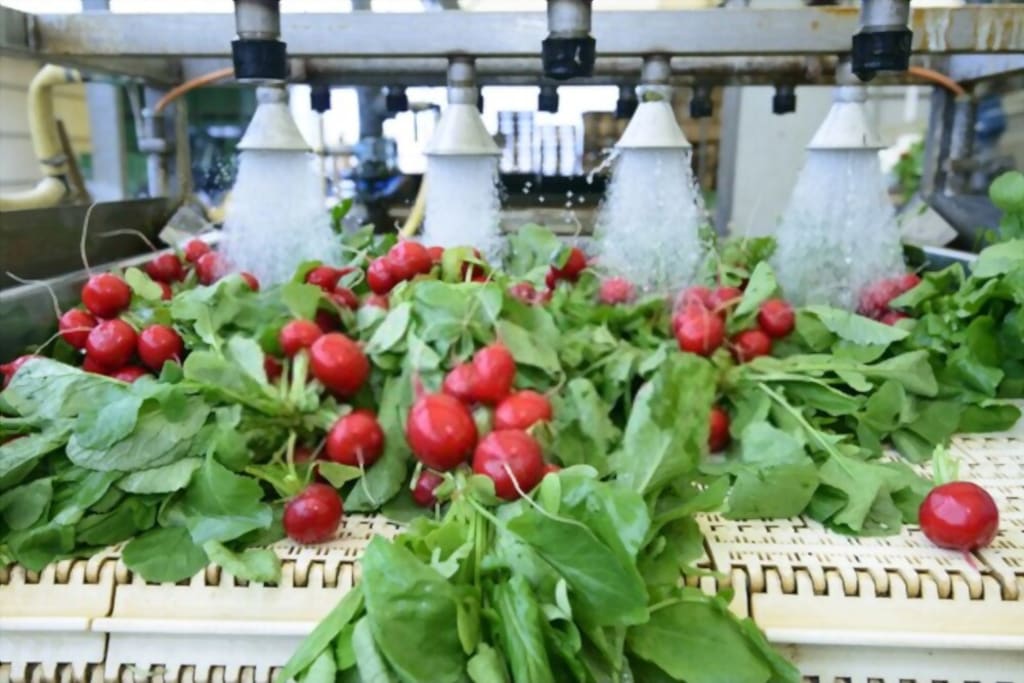 In today's open market conditions there exist a lot of business opportunities across different industries for entrepreneurs with an optimistic mind-set and innovative business ideas. Foodsector is one suchindustry enabling entrepreneurs with tremendous business opportunities. Indian food sector is growing very rapidly driven by the growing population, particularly urban population in the country. India's food and grocery industry is sixth largest in the world with huge scope for investments.
In this space, we will discuss about some of the best ideas to invest in food business in India. Here are the top ten food business ideas with low investment.
Diabetic Food Manufacturing
Diabetic food manufacturing is one of the fast-growing businesses today in India. The food items with less carbohydrates specially made for diabetic patients are called diabetic food products. India is home to over 77 million people with diabetics, which is second highest in the world.There exists a great scope for diabetic food manufacturing in the country as the demand is only going to increase.
Beverage Plant
Setting up a beverage processing plant is a lucrative business, given the high demand for beverages in the market. Beverages are normally categorized into twocategories- No-alcoholic beverages which include fruit juices, coffee, tea, water, etc.; Alcoholic beverages which include wine, bear, distilled spirits, etc. Before setting up the you have narrowdown on the product and then go for procurement of machinery for the manufacturing of selected beverage.
Biscuits Making
Biscuits are one the few food products thatare consumed whole day throughout the year. Biscuits are preferred as instant food by people of almost every age group. Setting up a biscuit manufacturing is easy and require minimal machinery. Raw materials required for the manufacturing of biscuits include wheat flour, sugar, baking powder, milk, dry fruits, salt, ghee, millet, etc. which are available at relatively low costs in India. Therefore,starting a biscuit manufacturing business is a profitable business in the country.
Honey Processing
Honey is an essential ingredient in the nutritional and medicinal products, considering its huge biological properties such as wound healing, anti-oxidant, anti-diabetic, anti-bacterial, etc. It is also used as a sweetening agent in jam making, candy making etc. So, honey processing business holds a great scope and it is a business with less competition. The Government of India is taking several initiatives to promote honey processing in the country and encouraging entrepreneurs to export to other countries.
Noodles
The consumption of noodles is growing rapidly in the country these days.Today, noodles isone of the popular snack itemswith majority share in the processed cereal products in India. Noodles comes in two different varieties, namely instant or ready-to-eat noodles and packed plain noodles. Instant noodles due to its less cooking time are popular than the latter. Noodles manufacturing can be started with low investment as it doesn't require great machinery or space.
Curry Powder Manufacturing
Curry powder which is a combination of finely powdered spices is the most popular item among the Indian households. As each dish requires different curry powders, house wives not just in the urban areas but also in the rural areas are preferring ready-made curry powders instead of handmade powders. So, consumption of curry powders is increasingday-by-day. Therefore, given the massive demand in the market, starting a curry powder manufacturing business is a good idea.
Papad
Papads are the another popular food item in the diet in India. Papadmaking was conventionally confines to household, but owing to growing population and thereby demand, it slowly becoming a small scale business, that require low investment. Popads can be stored for 2-3 months, and contains nutritional values, as they are made from pulses. There are two types of papad making machines, manual and automatic, from whichyou can choose as per your capital and quantity output.
Edible Oil Processing
As the population of the country is growing, the demand for edible oils is also increasing. However, currently, India is not in a position to meet the demand with local production, so relies on imports. India imports over 9 million tons of palm oil every year, followed other oils such as soybean and sunflower. So, starting edible oil processing business is the best business idea. Entrepreneurs should make wise choicewhile selecting the oil extraction machinery, given the availability of different oil extraction technologies in the market.
SolutionBuggy has helped thousands of entrepreneurs execute their business plan and setup the plant by providing them right guidance with the help of its exclusive platform of expert consultants. New business ideas demand structured and comprehensive consulting approach to execute. If you are an entrepreneur planning to foray into the food and beveragesindustry, then kindly register with SolutionBuggy and get access to experienced food consultants and food and beverage consultants.