Tips for Hosting an Hors d'Oeuvres Party
Hors d'oeuvres is French for "outside of the main dish."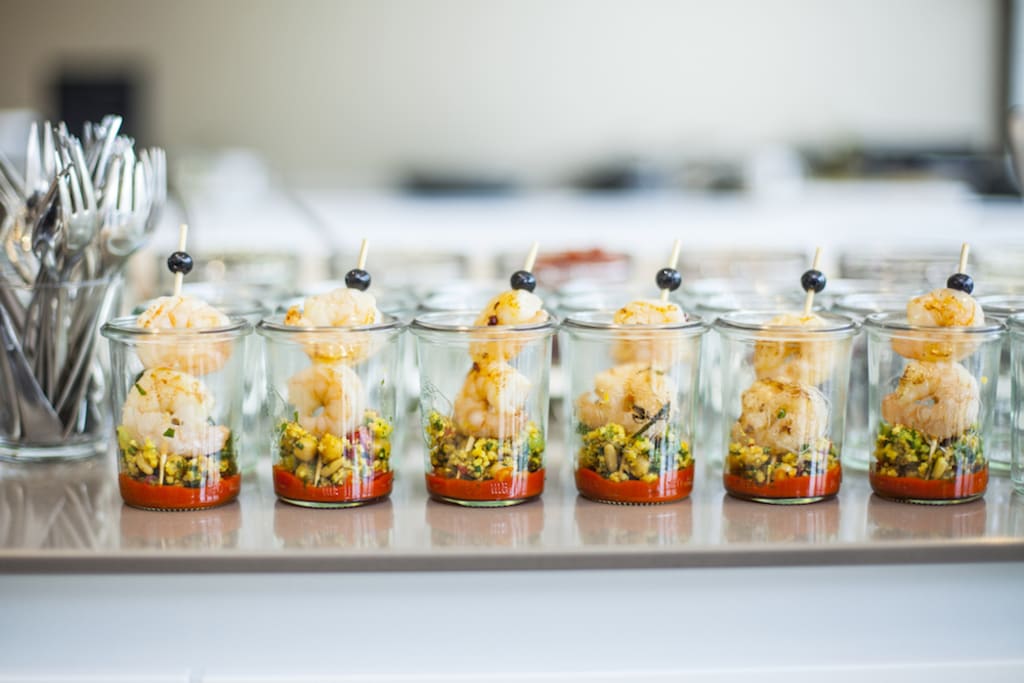 Hors d'oeuvres is French for "outside of the main dish." However, it is commonly misinterpreted to "outside of work." Either interpretation is appropriate when applying it to an hors d'oeuvres party. Hors d'oeuvres, or tapas, have become increasingly popular and are a great theme for a party. These tips will help you plan a successful hors d'oeuvres party.
Keep it Small
Hors d'oeuvres, by nature, are small. They are finger foods that do not require silverware. Plan your menu to limit the need for knives and forks. So long as what you are making is small enough to be held in one hand and consumed in a few bites, it counts as an hors 'd'oeuvre. To get creative, make recipes that are traditionally larger on a smaller scale. For example, you can make pulled pork sliders, which are a miniature version of a pulled pork sandwich.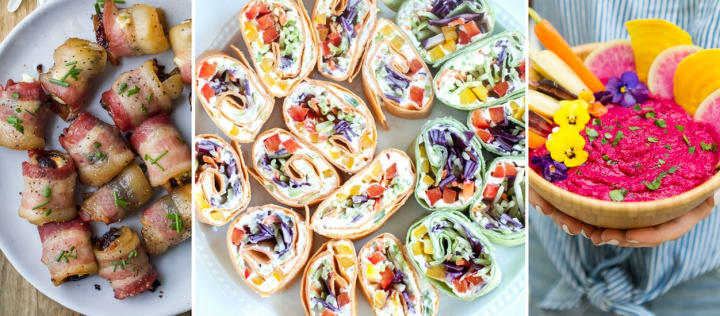 Some Like it Hot
And some do not. Make a combination of hot and cold dishes. You can leave the cold dishes out, so that guests have something to munch on while they are arriving. Once all of the guests are in attendance, you can start bringing out the hot stuff. A popular cold hors d'oeuvres are deviled eggs. A unique twist on a cold hors d'oeuvres for your party is sushi. California Rolls are a good choice, since they do not contain raw fish. Hot hors d'oeuvres include mozzarella sticks, buffalo wings, and sliders.
Include Dipping Sauces
As well as any other toppings guests may like. You can either do this by having ramekins filled with different sauces and toppings, or by applying the toppings to each piece. An easy way to do this is to use disposable icing bags and icing tips. You can squirt the marinara sauce directly onto the mozzarella sticks. The icing tips allow you to be creative when applying. If you are not feeling decorative, or you do not have access to those supplies, small bowls filled with different sauces will do the trick. This allows guests to add their own desired amount to their hors d'oeuvres. Other than marinara sauce, ranch dressing, balsamic vinaigrette, soy sauce, sour cream, and cocktail sauce are popular sauces used with a variety of hors d'oeuvres.
Consider Special Diets
It is important to acknowledge whether or not any of your guests have special dietary needs. Some guests may be gluten intolerant. Others may not eat red meat or any meat at all. Having a variety of hors d'oeuvres ensures that there is something for everyone to enjoy. If a guest has an extreme dietary need that you are not sure you will be able to meet, you should always let them know in advance. Allergies can be very dangerous, and it is better to be safe than sorry. If they would like to bring their own dish, be sure to have a clean space available for them. Avoid cross contamination with any foods that may trigger a reaction.
Make Sure you Have Enough Food
Since hors d'oeuvres parties do not have a main dish, guests will be filling up on all of the finger foods. If you choose to make only three or four different plates, make sure there is enough for everyone to have multiple helpings. If you choose to make several different plates, you can make less of each recipe, since there are more plates to choose from. A good rule to follow is the rule of threes. Plan for each guest to have at least three of each of your menu items. Some may have more, and some may have less, and in the end it will balance out.
Whether you are having a party "outside of work," or making a snack that is for "outside of the main dish," hors d'oeuvres are a great addition to any party. People enjoy being able to try a variety of different dishes without filling up on one thing. Parties that are solely hors d'oeuvres parties have become increasingly present. Following these tips will make your hors d'oeuvres party a success.
About Author: Doris Hall is an author, blogger, wife and mom to three children. She lives in Arizona with 14 raised garden beds and a beautiful and imperfect side patio where she loves to host dinner parties. Doris has blazed a new trail in back-to-basics entertaining, which includes not letting a dinner party be ruled by her pocketbook, using what she already has, and adding a bargain and Dollar Store finds. She believes that genuine love for her guests should be the main focus and true source of hospitality.