TikTok Whipped Coffee Turned into Latte...YUM!
Adaption of TikTok whipped coffee recipe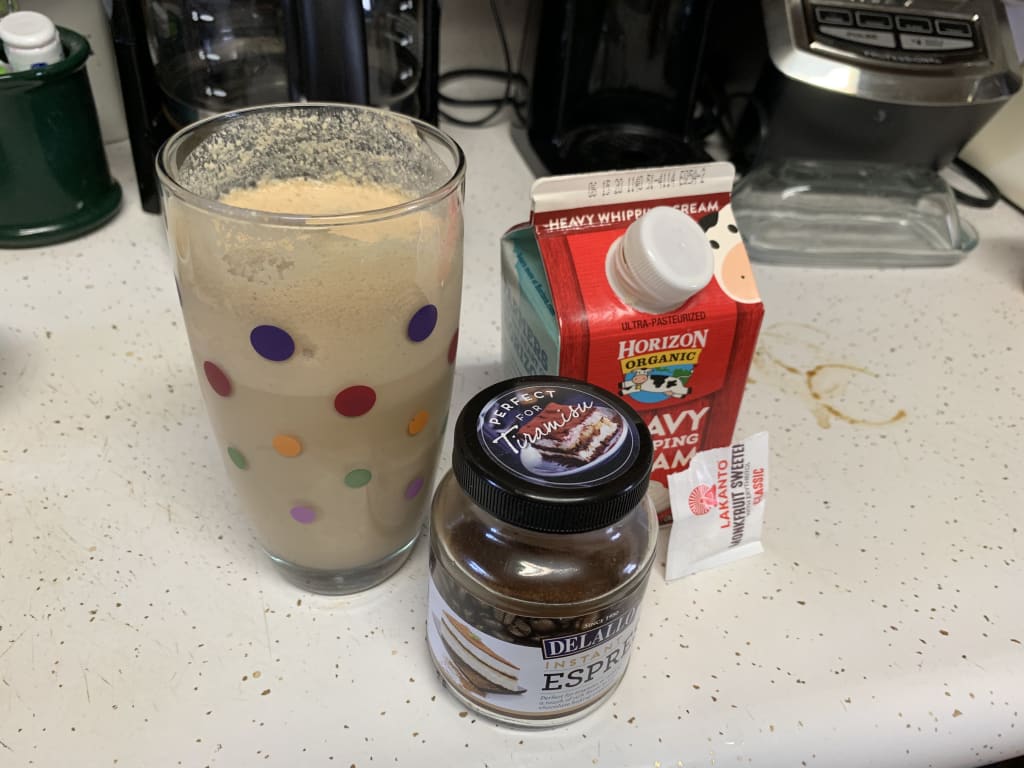 I've seen the whipped coffee recipe all over TikTok and Instagram and have even tried it myself. Personally, I think it's too bitter no matter how much sweetener you put in it. So this morning I came up with an idea to make something new with the came concept.
This recipe is great for summer when you don't want to go anywhere but lay in your backyard and tan with a good book to read. This summer is going to be different for everyone; most days we're probably going to be stuck at home or commuting back to a stricter work environment.
I hope everyone is doing well and I hope we all get through this. I am encouraging everyone to help support one another during these times whether it's helping a local business or supporting the creatives here on Vocal. Any and all tips are appreciated. Even a like is very much appreciated.
The ingredients you will need:
Instant Coffee (I used instant espresso)
Heavy Whipping Cream
Sugar or any kind of sweetener (I used Lakanto Monkfruit so i could make this Low Card [not Keto] )
Milk
Ice Cubes
Water
First you'll want to make make the coffee according to the instructions on the container. For the espresso it was 1 tbsp espresso powder to 4tbsp hot water and mix until dissolved. Add in your sugar (or sweetener of choice) about 2 - 3 teaspoons. Powdered sugar works too.
Whisk until dissolved.
Pour half of the coffee mixture into a bowl and then add about 1/2 cup half whipping cream. Whisk for about a minute or two until its combined.
Grab the mug or glass you want to use, fill with ice and half way full with milk (this was also about 1/2 - 1 cup of milk.
Slowly add your reserved coffee to the milk and then slowly pour your cream mixture on top. This should create a layered look for the aesthetic satisfaction before stirring together for an amazing latte!
Don't over mix or it will turn into coffee flavored butter! I accidentally did this. It will not reach stuff peach because of the water in the coffee.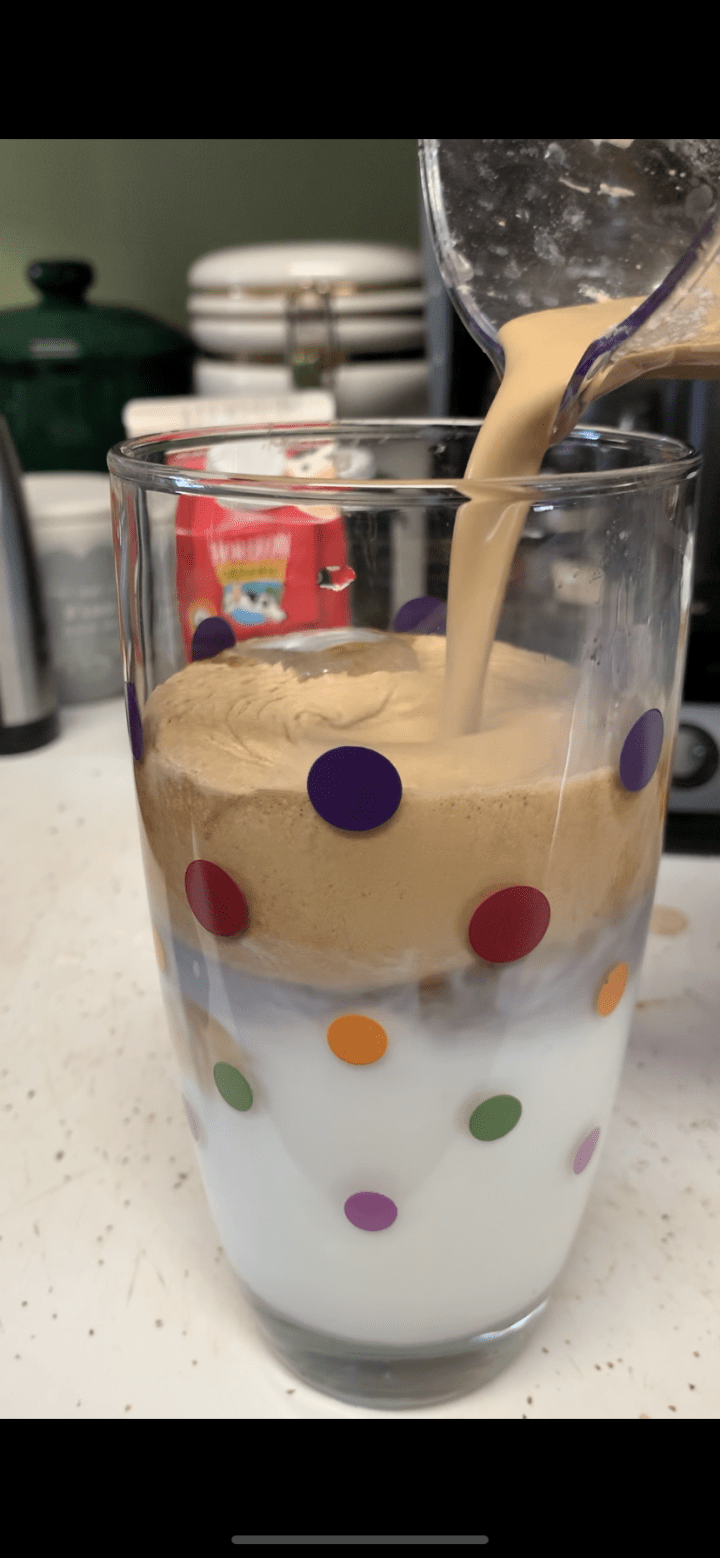 I would recommend NOT eating the whipped coffee alone. It is a very strong coffee flavor that is also very bitter. This recipe with the milk ended up tasting light and creamy, but maybe a little too creamy for my taste. You can also do less milk to make it less creamy. Creativity is at your fingers!
The Original Whipped Coffee Recipe:
Ingredients:
Instant coffee
Water
Sugar
Milk
Ice cubes
***I would recommend using an emersion blender with a whisk attachment for this because it requires about 10 minutes of whisking. Or if you want to double the recipe maybe using a stand or hand mixer with whisk attachment.***
Prepare coffee and water according to their instructions. Add in 2-3 teaspoons of sugar AND WHISK!!!
You will want to whisk until the coffee and foam are beginning to thicken. Once it reaches a stiff peak you are ready to serve!
Serve over ice and milk!
Drop a like for this recipe if you've tried it!
Some ideas for adaptions:
Add some flavoring syrup!
Add more or less sweetener
add some whipped cream on top
or what about using different "milk" instead of regular? Almond or cashew milk?
Maybe try using for a frappe base? Add a lot more ice and mix in a blender... Oooo I might have to try this now! Drop a like if you try this as well!