Sponsored By Kick Ash Basket
This Product Is Raising The Bar For Grilling: My Take On Kick Ash Baskets!
This basket and can just made grilling with an open flame a lot easier and more enjoyable.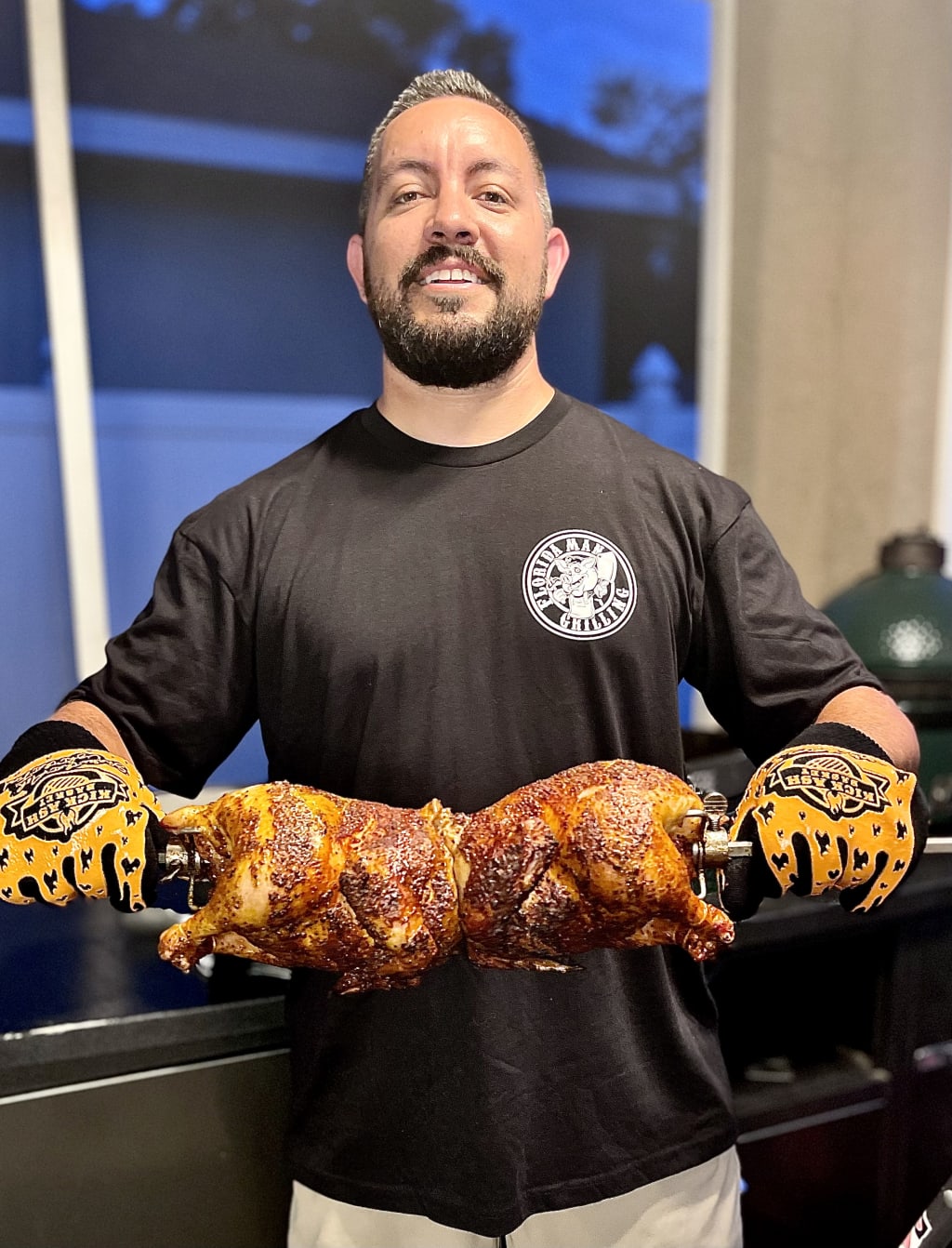 Summer time means grilling time! And, after a year spent inside there's no better way to spend the summer than whipping up a barbeque — plus it lends itself to spending some quality time with nature! However, all grilling methods are not created equal. I'm here to offer some of my best tips for how to grill like a pro. From succulent dry rubs, to high quality grilling baskets (that will seriously impress your guests), i'll share all the ways in which Kick Ash Basket™ will save you money while delivering incredible flavors.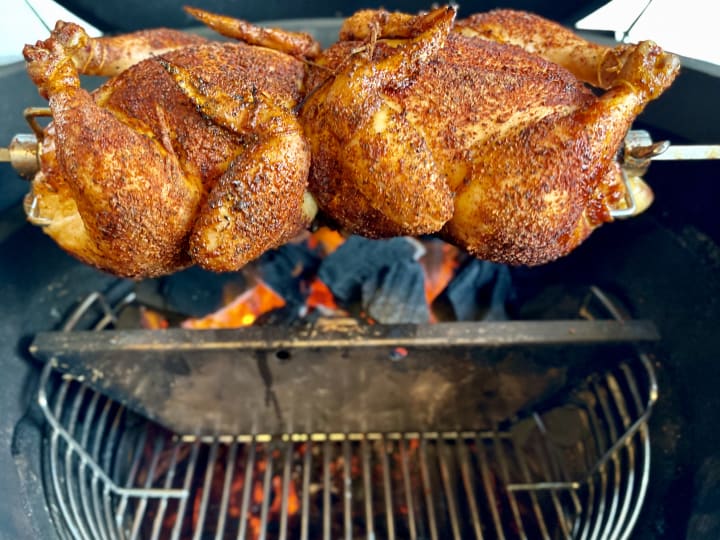 Yessssss, Grilling season is upon us! Fortunately, I live in Florida where it's always grilling season but for all of my friends up north it's time to get back out there and let the neighbors smell all of the bbq goodness coming out of your backyard. I always get a look over the fence or a text from the neighbors when they smell the charcoal starting to light. The best times are entertaining family and friends with some great food cooked over open flames. For years I went with the simplicity of a pellet grill, like many others intimidated by real fire. The effort and cleanup of using lump coal, having to actually light it and wait for the coals to be ready and the cleaning process seemed like too much of a task to grill three to four times a week.
In 2014 I hit all of my goals at work and the company I was with got me a large Big Green Egg as part of my bonus. My boss at the time swore by the flavor and the ability to sear on Kamado style grills. It didn't take long to make me a believer. I purchased some fire starters and used a long lighter and I was ready to go. At first it would take 30 min to get the grill up to temperature using small fire starters. It was definitely worth the wait, but there had to be an easier way. That's when I upgraded my grill torch. This made lighting the grill not only a lot easier but a hell of a lot more fun. It was like lighting the grill with a flamethrower. I was able to get the coals lit in minutes, saving me time every cook. This not only solved the problem of waiting for the coals to light but also made it much more enjoyable. I was able to get the coals hotter in a much faster time letting me get that good open flame sear that I was missing with my (now old) pellet grill.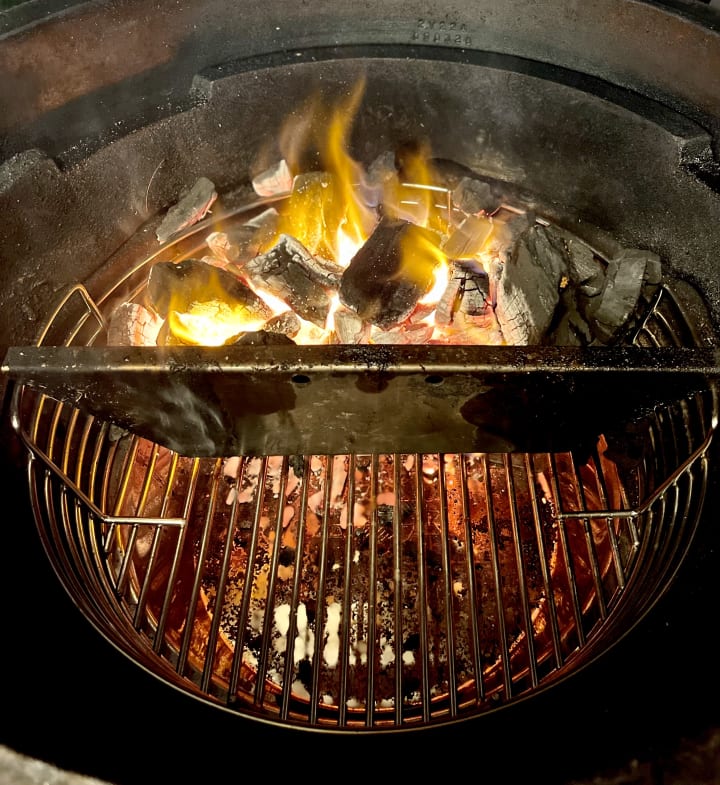 Now the task of cleaning the Big Green Egg that I was worried about. With the pellet grill, if you didn't clean it regularly you had a high risk of getting a flare up ruining the entire meal. I was happy not to have to worry about that anymore but wasn't looking forward to taking out all of the heavy parts of the Big Green Egg every clean. Little did I know you didn't have to remove any heavy parts, just had to somehow pull all of the ash out of the bottom vent. This wasn't very easy, I used the ash tool, a small vacuum (which would fill up fast) and even attempted to take out the steel piece below the charcoal to give it a good clean. That's when I heard about Kick Ash Basket™! This basket with handles let me lift the coals from the previous cook making it easier to then scoop out all of the ash. Not only was it easy to get the ash out below, but with a simple shake, the loose ash in the charcoal fell through giving me a cleaner burn each cook. The design of the Kick Ash Basket™ also enables increased airflow for a faster light and increased heat for that finishing sear. I thought all my problems of cleaning the Big Green Egg were solved until Kick Ash Basket™ came out with a Kick Ash Can™. The Kick Ash Can™ fits right below the Kick Ash Basket™ serving as a much easier ash collection and removal solution. I literally just shake out the ash from the cook before and dump the Kick Ash Can™ out. No more scooping with old junk mail or vacuum needed. This basket and can just made grilling with an open flame a lot easier and more enjoyable.
The increased airflow really gets the flame going for that great sear. One of my favorite ways to sear and always a crowd favorite is the caveman style. I slow cook the steak or tri tip at 225 degrees until the internal temperature reaches around 120 degrees. After it has reached the desired temperature, I let it rest for ten to fifteen minutes. That is more than enough time to get the coals scorching hot with the airflow from the Kick Ash Basket™. I then lay the steak or tri tip directly on the coals (don't worry, the finished product won't taste like ash) for just over a minute a side. It gives it that perfect crust and has all of the guests asking questions.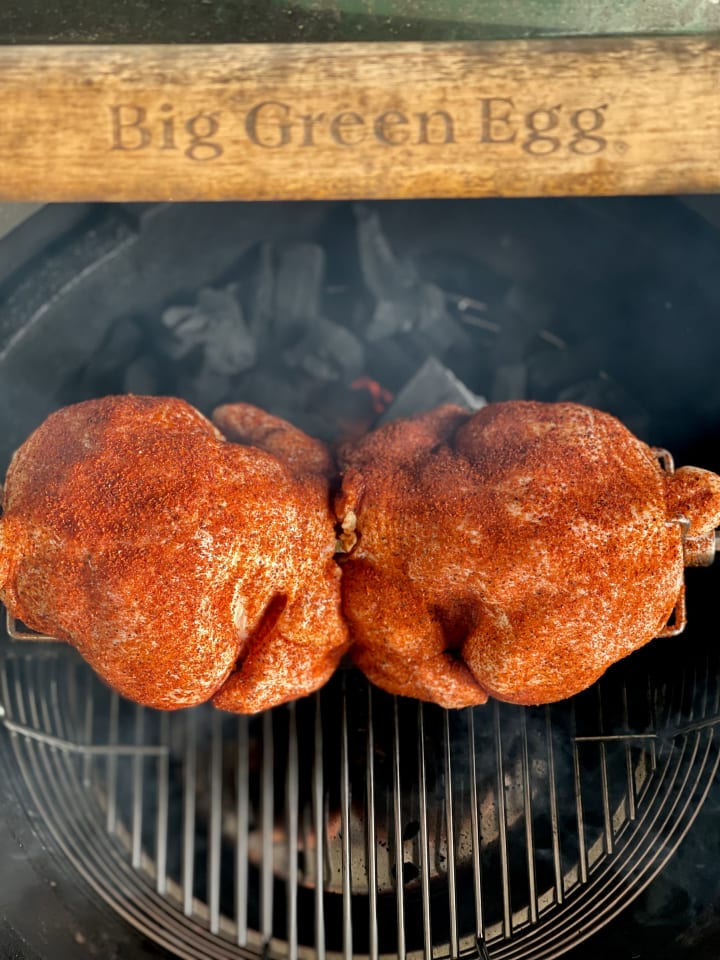 Just like with anything else, practice makes you better and you should always learn something from every cook. If you're like so many others and nervous about making that step from an electric smoker to real fire cooking, I would say Kick Ash Basket™ has made it really easy for you. Enjoy this summer and get out there and make some amazing meals for your family and friends, in the end that's what it's all about.
product review
Father, Big Green Egg Team, Jealous Devil Pro, PS Seasoning, Yeti Pro, Backyard Grilling @FloridaManGrilling
Receive stories by Michael Lopez in

your feed