Therapies of Baking
Stress is a common occurrence and with the spa prices, my hair would be grey by the time I was 25! But alas, baking has become my way to de-stress.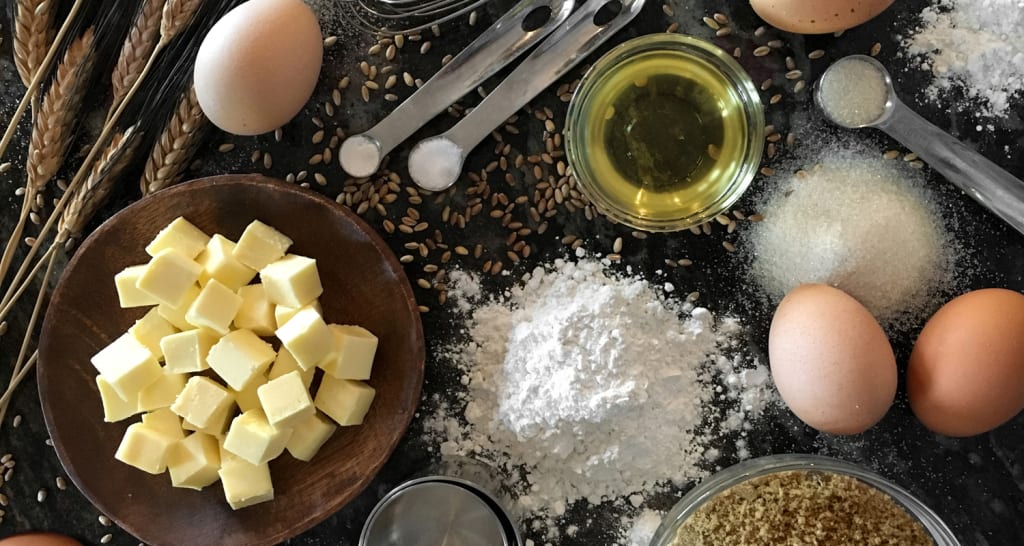 Baking has always been somewhat therapeutic for me. Something about punching a perfectly risen bread dough or putting all your stress into whipping perfectly fluffy egg whites. Not to mention the prices at spas! My hair would be grey before I turned 25! Baking has been the cheaper and more economically friendly option. And not to mention, everyone somehow benefits from baking.
So to relieve some of that stress you might have, try some of these tasty little morsels of deliciousness.
Chocolate Almond Thumbprint Cookie
Ingredients
1/2 cup butter or margarine, softened
2/3 cup sugar
1 egg, separated
2 tablespoons milk
1 teaspoon vanilla extract
1 cup all-purpose flour
1/3 cup baking cocoa
1/4 teaspoon salt
1 cup finely almonds
Caramel Fillings
1 cup (200g) granulated sugar
6 Tablespoons (90g) salted butter, room temperature cut up into 6 pieces
1/2 cup (120ml) heavy cream
1 teaspoon salt
Chocolate Drizzle
1 cup dark chocolate
1 cup heavy cream
Cookie Instructions
In a mixing bowl, beat butter, sugar, egg yolk, milk and vanilla until light and fluffy
Combine flour, cocoa and salt; gradually add to creamed mixture
Cover and chill for about 1 hour or until firm enough to roll into balls
While the dough is chilling, in a small bowl, lightly beat egg white until frothy. Shape dough into 1-in. balls; dip in egg white, then roll in almonds
Place on greased baking sheets. Make an indentation with thumb in center of each cookie
Bake at 350° for 10-12 minutes or until center is set
Let the cookies sit until slightly warm, then press your thumb into the centre of the cookie. Careful to not press all the way down to the pan!
Once cool, add a small amount of caramel to the centre and drizzle with chocolate
Carefully remove from baking sheet to wire racks to cool
Caramel Centre
Heat granulated sugar in a medium saucepan over medium heat, stirring constantly
Sugar will form clumps and eventually melt into a thick brown, amber-colored liquid
Once sugar is completely melted, immediately add the butter. Be careful in this step because the caramel will bubble rapidly when the butter is added
Stir the butter into the caramel until it is completely melted
Very slowly, drizzle in 1/2 cup of heavy cream while stirring. Since the cream is colder than the caramel, the sugar/butter mixture will splatter
Allow the mixture to boil for 1 minute
Remove from heat and allow to cool down before using
Chocolate Drizzle
Heat cream over low heat for about 5 minutes or until warm. Be careful not to scorch the cream
In a medium size bowl, add the chocolate
Pour the warm cream over the chocolate and let this for 5 minutes without touching
After 5 minutes stir the cream and chocolate together. This should create a thick chocolate sauce
Pour into a piping bag and drizzle over cookies
No Bake Cheesecake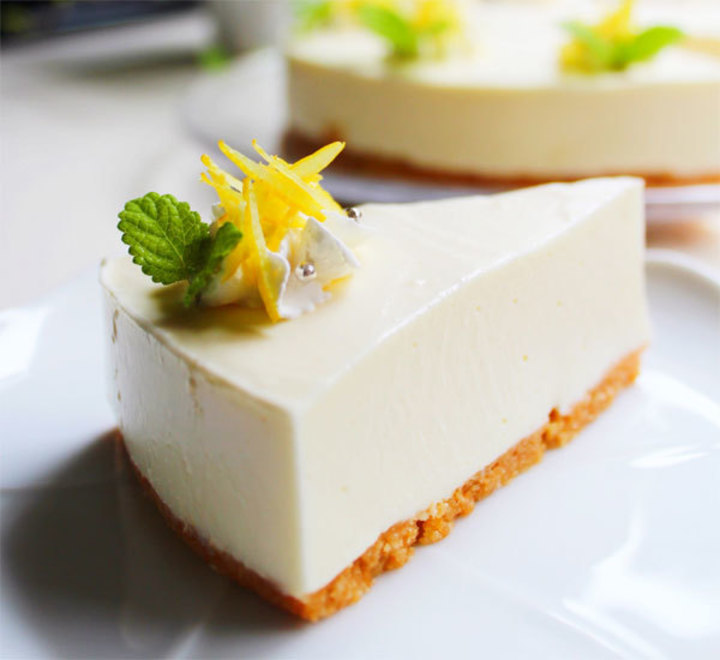 Ingredients
1 ¼ cups of graham cracker crumbs
¼ cup margarine
2 package cream cheese
1 ½ cups sugar
2/3 cups boiling water
1 package (85g) unflavoured gelatin
2 cups whipped cream
Cheesecake
Melt butter and add to graham cracker crumbs. Press onto bottom of 9-inch spring form pan
Beat cream cheese and sugar in a large bowl with mixer until creamy and set aside
Activate gelatin according to package directions
Gradually add gelatin to cream cheese, beating well after each addition
Whip the cream until stiff peaks appear. Add gently into cream cheese mixture
Pour over crust and smooth the top
Refrigerate 4 hours or until set
Rim the pan with a hot knife before releasing to ensure a perfect edge
Flavour Suggestions
Try adding citrus into the mix
How about Douce De Leche and chopped hazelnuts
Or how about the classic Strawberry
I hope you like these recipes as much as me!
Happy Baking
XOXO