The Tomahawk Steak
If you want the perfect tomahawk steak to eat and enjoy it with your family or friends, go to a restaurant or make it your own.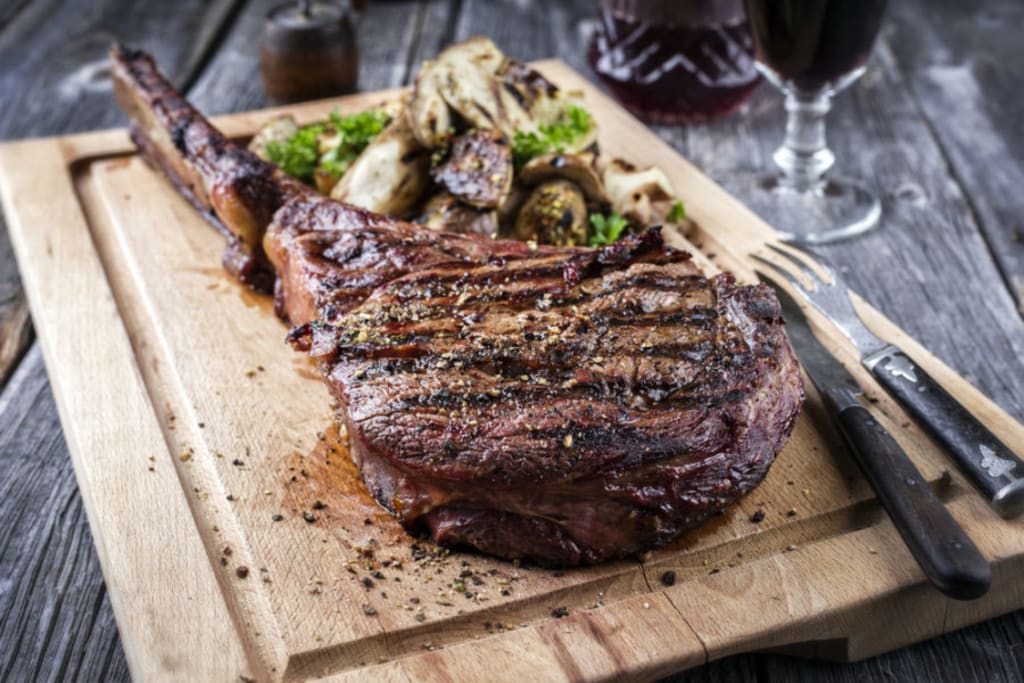 They sell these everywhere, in your local supermarket and in a restaurant. The one place I know that sells the best tomahawk steak is Nusr-Et. Nusr-Et is an expensive restaurant that is in only in specific places like New York, Miami, Abu Dhabi, and so much more. This steakhouse is owned by the most popular person from social media is "Salt Bae."
Nusret Gokce (Salt Bae)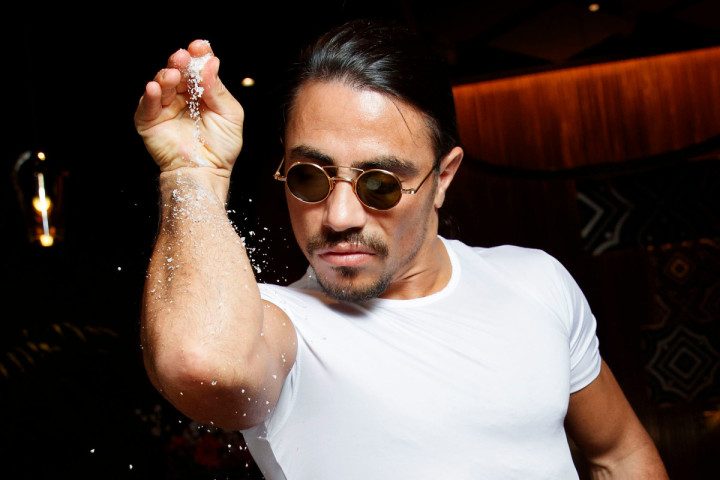 He started opening his steakhouse in 2010. The restaurant quickly became the sector's leader with its top quality steaks, especially the tomahawk steak. By offering many unique options to meatlovers. Nusr-Et quickly brought extra flair to the steakhouse culture and still serves as an indispensable location for its guests. The restaurant became the one and only address for meatlovers since its opening and continues to be different and special with its rich food offerings, warm atmosphere and top notch service.
When I saw this video, I was really surprised and how he was acting about cutting that steak to his customers. It made me want to go eat that steak. For me, I don't care how much that steak is, I want to eat that steak with my family and enjoy every piece of it. There were also a few famous people that visit his restaurants and try this steak and one of them said "I would give this five stars or more if I wanted to."
I know I said "I don't care how much that steak is," but for you guys, you should know how much the steak is. This steak is about $275. It may be a bit expensive for that steak, but it is worth your while. I know the video said its $675, but that's from another restaurant. The $275 are only sold in the U.S. which is New York and Miami. If your near to those cities, then go try it out because you will be amaze about this.
Remember, it is a steakhouse, but they do sell other type of foods like fish or chicken. Also, if you're a vegetarian, don't worry they sell vegan food too. But sometimes, most importantly, we go to steakhouses for steak.
How To Cook The Perfect Tomahawk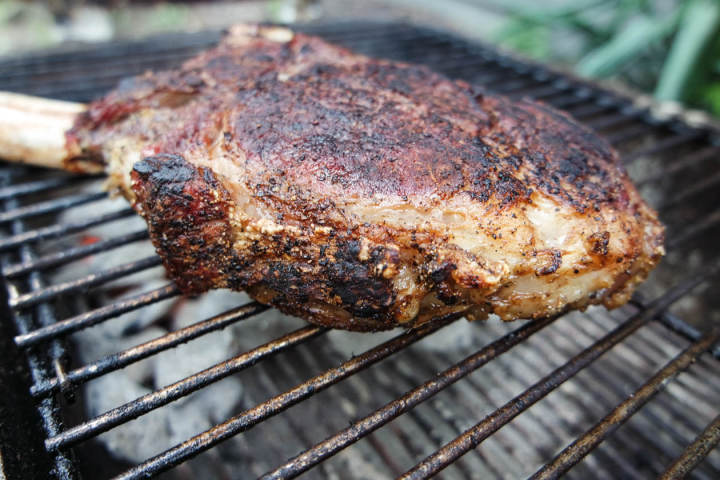 Here are the steps to cook the steak properly and have attention on it.
Take a grill and heat it to the highest flame.
Also, preheat oven to 375 degrees.
Subsequently, use salt and pepper to season the steaks thoroughly. It will take a generous amount of seasonings to season the thick steak.
Next step is to put the steak on heat for around 3 to 4 minutes. Easy releasing of the steak after flipping indicates its readiness.
Afterward, put the steak on a baking sheet. Then keep it in a preheated oven for around half an hour.
Finally, take it out and allow it to rest for about 10 minutes prior to slicing.
Dry Aged Tomahawk Steak
You can also cook your steak into something different, like this for example, "Dry Aged Tomahawk Steak". Here are the ingredients.
1: 2 tbsp. coriander seeds2: 1 tbsp. paprika (smoked)3: 2 tbsp. mustard seeds4: 3 tbsp. black peppercorns5: 100 grams olive oil6: ½ tsp garlic cloves7: 3 unpeeled shallots (split into halves)8: Salt9: Fresh cracked black pepper10: 2 tablespoons canola oil11: One Tomahawk steak (dry aged and of prime grade)12: 2 cups watercress13: 4 tbsp. Roasting Spice14: 6 halves roasted shallots (warmed)15: 2 tbsp. extra-virgin olive oil16: 1 lemon17: 2 tbsp. balsamic vinegar/sherry vinegar18: Fleur de sel19: Salt (to taste)
20: Fresh cracked black pepper (to taste)
Here are now the procedures for making this steak.
First of all, preheat oven to 375 degrees for roasting the spices.
Put all the spices in a bowl and combine well by tossing. Subsequently, put the spices on a big baking sheet. Then toast it for around 10 to 15 minutes. Let the aroma come.
Next, put these spices in a grinder and grind until coarse. However, do not grind it too fine.
Now, preheat oven to 400 for roasting shallots. Along with a parchment paper line one big baking sheet and sprinkle it with olive oil. In addition, sprinkle it with seasonings also.
Put the halves of shallots on it and roast them until tender. It will take around 30 to 40 minutes.
Subsequently, heat an oven to 400° for making the beef. Heat it as well as add seasonings also. Let it cool to the room temperature. Also, use roasting spice to season all the sides.
Now heat the oil in a big roasting pan over moderate to low high heat.
Place the steak in the pan once it got smoky. Start roasting it.
Caramelize the beef over moderate to high heat by flipping it repeatedly.
Put garlic, herbs and butter in it after caramelization. Let it grease for 2 minutes.
Put the beef onto a rack for roasting and oven cook it until the inside temperature becomes 125 degrees. It will take about 10 minutes to temper the beef properly. Let it rest for 8 to 10 minutes.
Take another small bowl to make a salad dressing by combining vinegar, olive oil and watercress. Additionally, add salt and pepper also as seasonings.
Cut the steak crosswise to have 6 larger slices of it. After slicing, make use of fresh cracked black pepper and fleur de sel to season it.
Finally, dish it out and garnish with the shallots, lemon and watercress.
And that's how you make your dry aged tomahawk steak. If you want to find new ways of making it, check it from different websites or create one of your own and post it for other people to try it out. Make one your own or try it out from a restaurant and be happy about this because it is a great achievement for having or making this steak.