The perfect match: how to pair coffee with food
recipe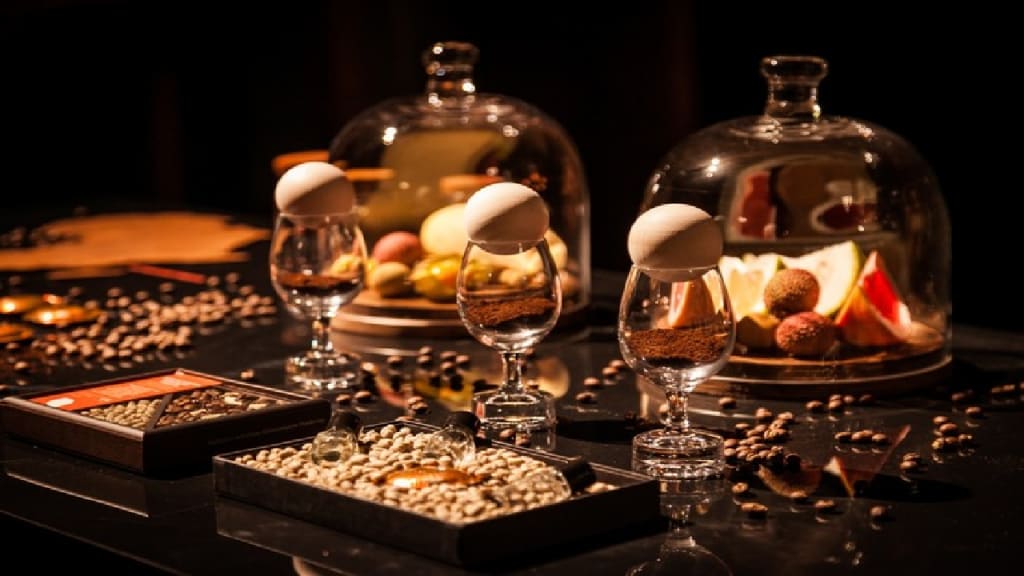 the perfect match
An awakening morning ritual with an invigorating espresso, a pleasant break for a cappuccino or a meeting in a cafe for a cup of latte ... Usually, drinking coffee is perceived as a separate meal, so the aromatic drink is rarely combined with food. However, sometimes coffee lovers with a sweet tooth indulge themselves with cookies or candy. However, coffee is in perfect harmony with various products and is able to reveal their taste from a new side - you just have to correctly combine the notes of the drink and the components of the dishes. We invite you to pay attention to several non-trivial ways that will help you take a fresh look at coffee and its place in the gastronomic world.
The best chefs in the world believe that coffee gives a special taste to familiar dishes.
Coffee as an ingredient in dishes
The ideal food for a real coffee lover is a dish with the addition of your favorite aromatic component. Yes, you can really not only drink coffee, but also eat it! Start with sauces made with ground grains, which are great for meat. You can prepare dressings based on a variety of ingredients: honey, mustard or cream, as well as spices.
Chicken, beef or lamb in coffee sauce is a great option for an original and hearty dinner.
By the way, fish, for example, mackerel, are often baked in spicy coffee dressing, and several coffee beans are added to the cod fillet during roasting for a unique aroma.
Coffee as an ingredient in dishes is not just a bold experiment. Many eminent chefs have long been using this life hack to diversify the taste of their gastronomic creations. This original way was especially fond of the legendary French chef and owner of 3 Michelin stars Yannick Alleno.
Desserts with coffee
A cup of cappuccino and a slice of delicious cake are a classic combination that can delight even on a gloomy day. However, dessert and coffee can be combined too! There is a huge number of pastry dishes in which coffee is an important ingredient. Among the most popular recipes are chocolate coffee muffins, brownies, macaroons, biscuits with coffee, soufflé, tiramisu. In addition, you can always prepare a coffee cream for a filling or dessert decoration, decorate a dish with coffee syrup, or simply mix your favorite invigorating ingredient with ice cream.
Combinations of dishes with coffee
Coffee, like wine, can complement almost any dish and emphasize certain flavor notes. When choosing wines, gourmets usually pay attention to what kind of food they will go best with. It is equally important to combine food and coffee correctly. It is important to consider that each variety has its own profile characteristics. For example, Indian Muson Malabar seems even slightly salty with notes of fresh bread, nutmeg and pepper, Brazilian Yellow Bourbon has soft creamy notes, as well as notes of chocolate, nuts and honey, and Pico from Colombia is famous for its characteristic coniferous aroma.
Many chefs from all over the world know that coffee is a great companion to almost any dish, and they boldly serve the legendary drink with their culinary masterpieces. But at home, you can conduct an experiment by placing a glass filled with aromatic coffee next to the plate. The main thing is to take into account the properties of the selected variety and, when buying, imagine how it will combine with the taste of the planned dish.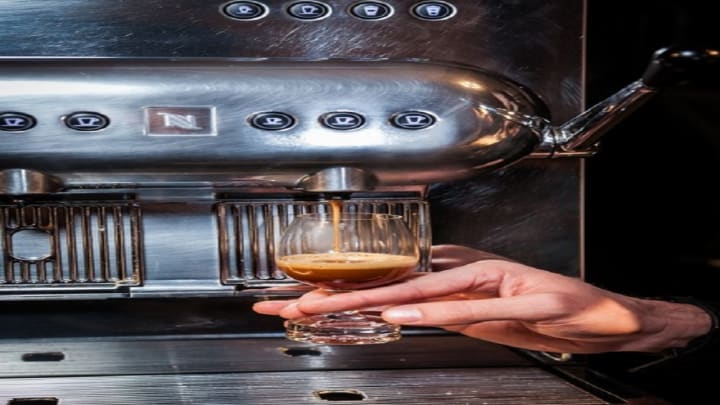 Unusual coffee drinks
Coffee is used as an ingredient in a variety of dishes, but food can also be a component of a coffee cocktail.
Fans of interesting flavor combinations should diversify their coffee menu and add original drink options with fruits, nuts, chocolate or other products to their usual recipes.
For example, coffee with muesli is ideal for the morning and it is very easy to prepare it. Pour 40 ml of espresso into a glass or cocktail glass, add the milk froth and then add the muesli. You can also try a recipe with very unexpected ingredients: honey and figs. First you need to make foam from milk and fig syrup, then pour black coffee over it, and decorate with honey on top and, if you wish, fried nuts. There is a huge number of variations - the choice of ingredients depends only on imagination and individual wishes.
how to
Freelance Blogger and Content Writer. I owe a website and write for my clients.
Receive stories by Jennifer Shehnaaz in

your feed