THE NOW-VIRAL CUCUMBER SESAME SALAD RECIPE!
Let's Give This Viral Recipe A GO!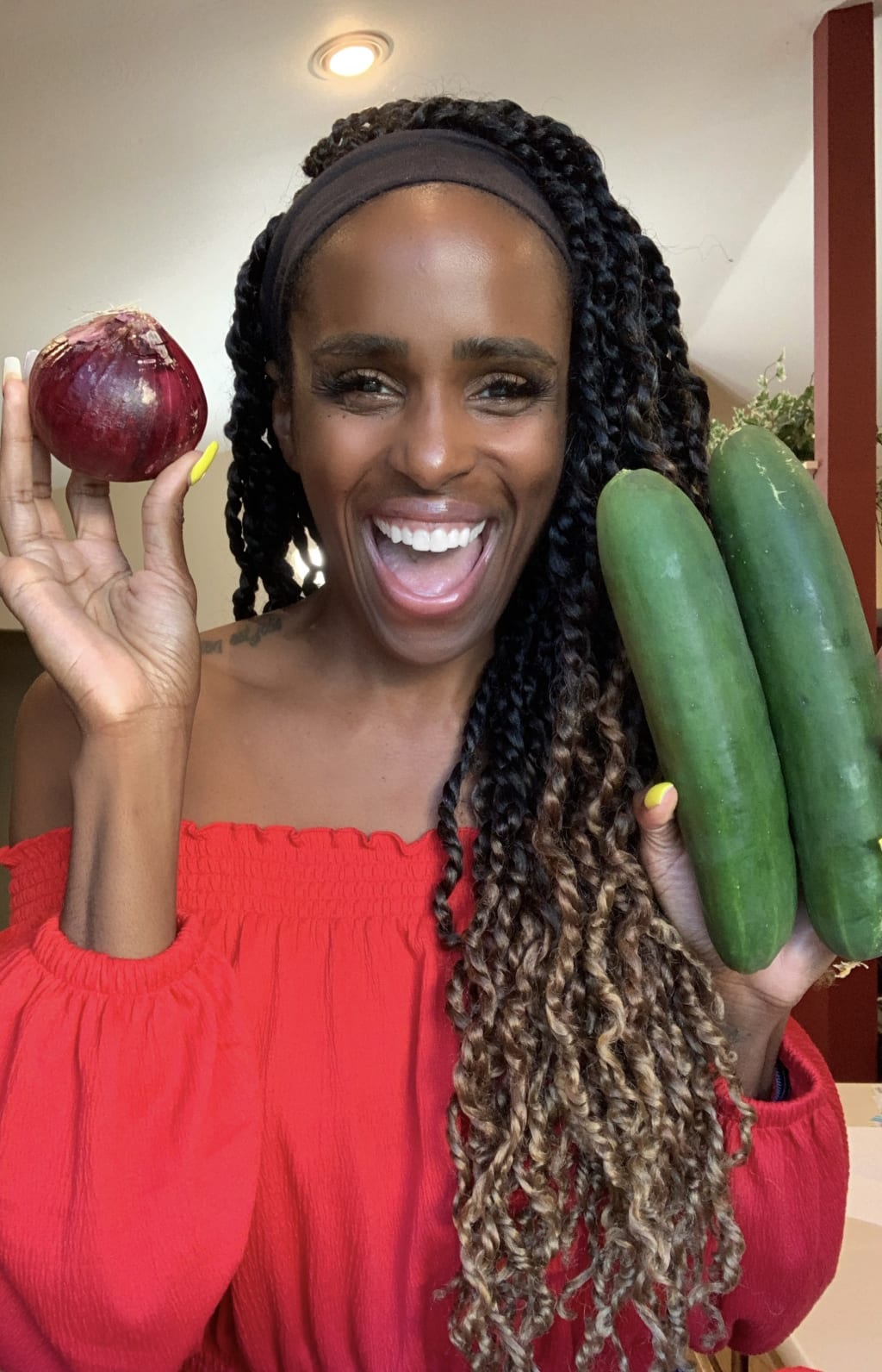 Hey hey hey! Your girl is back with another recipe and this one is a delicious summer salad that includes one of my absolute favorite vegetables… Cucumbers!
Cucumbers have so many healthy benefits! They not only hydrate the body but they also contain antioxidants and they can also potentially aid in weight loss. They also have anti-inflammatory benefits as well. Heck, you can also use cucumber in your beauty routine by applying slices of cucumber to your skin to promote hydration and reduce swelling and inflammation. (Obviously we will not be using our cucumbers this way in this recipe but I thought I'd share!) LOL!
With all of that being said...let's move on to our recipe! :)
Have you seen the now viral cucumber sesame salad?! This is a huge TikTok trend and because it went viral I had to see for myself what the hype is all about! So, if you want to know how it turned out… Look no further because I've got you!
I love cucumber so as soon as I saw this recipe I absolutely knew I had to try it! It's also super super easy to make and you guys know how much I love making easy recipes so this was the perfect fit!
Not only is this salad perfect for the summertime but it is easy to make and absolutely delicious!
So let's start with the ingredients!
Here's what you need: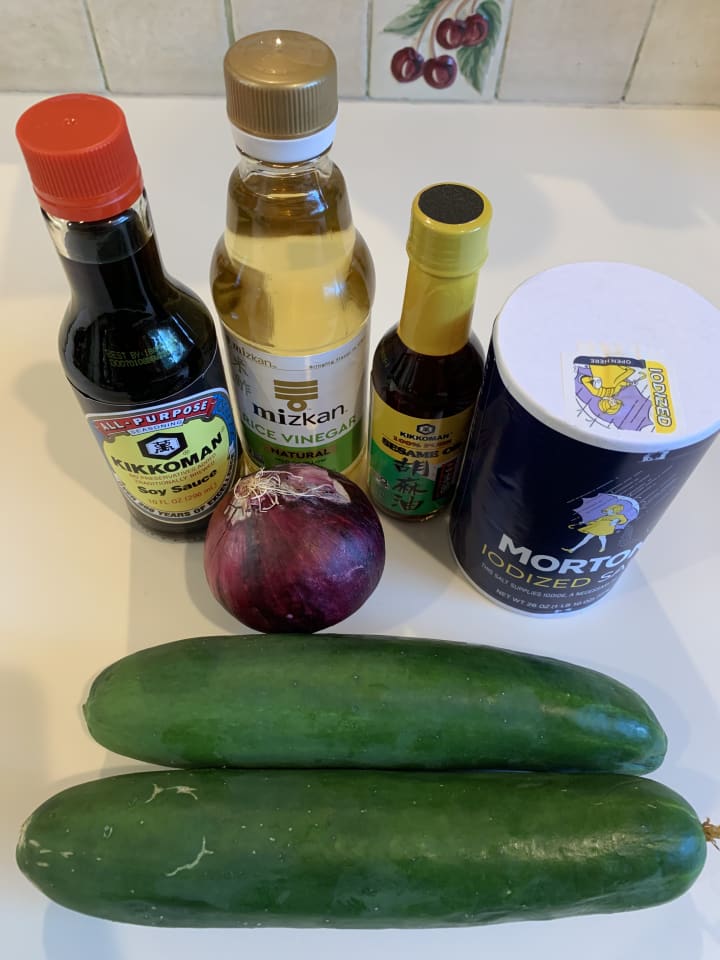 One to two large cucumbers, thinly sliced
1/4 teaspoon salt
3 tablespoons rice vinegar
1 tablespoon sesame oil
1 tablespoon soy sauce
1 teaspoon SUGAR FREE maple syrup
1 teaspoon toasted sesame seeds or Everything But The Bagel seasoning
First up…Slice your cucumber into thin slices. You can also use a peeler to remove the outer layer… I chose to do so in this recipe since I prefer my cucumber without the rind but you can also keep the rind on and thinly slice the cucumber. (it also makes the salad even prettier when the rind is on)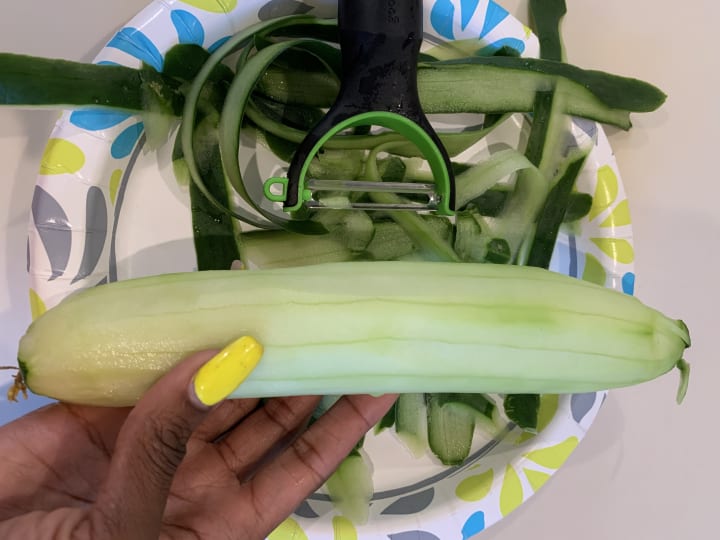 Add the 1 teaspoon of salt, mix it up and then let that sit for five minutes.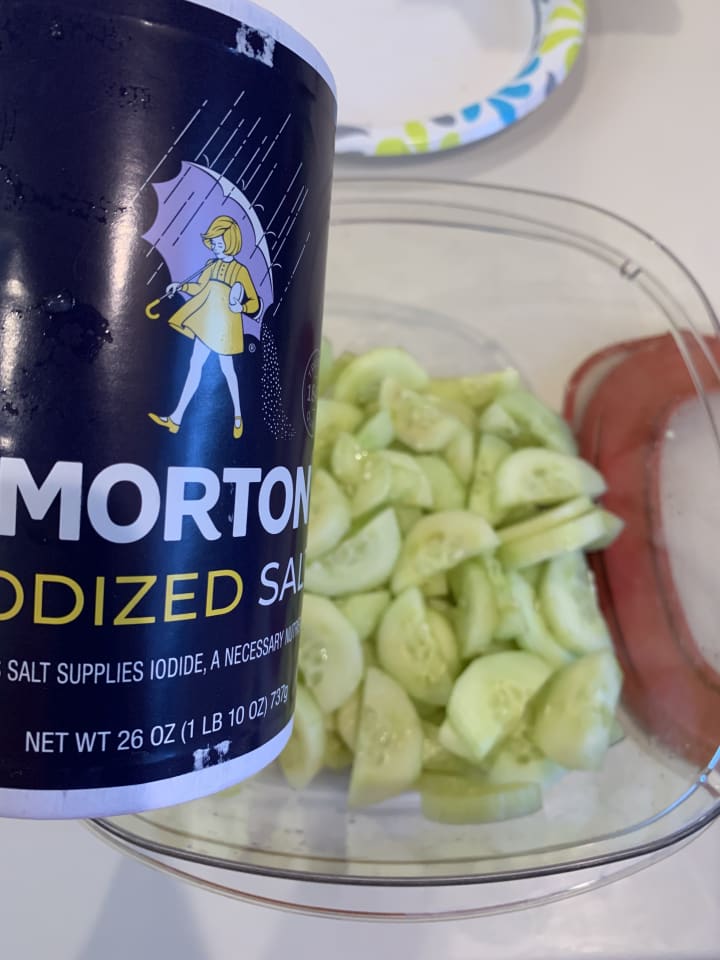 Once you do that, gently squeeze out the excess water from the cucumber with your hands.
In a bowl you want to combine the remaining ingredients with your cucumber. (you will notice that in the thumbnail of this article I had a red onion in my hands which I was going to use for this recipe but opted to not use it this time because I wanted to try it without the onion to see what it taste like on its own)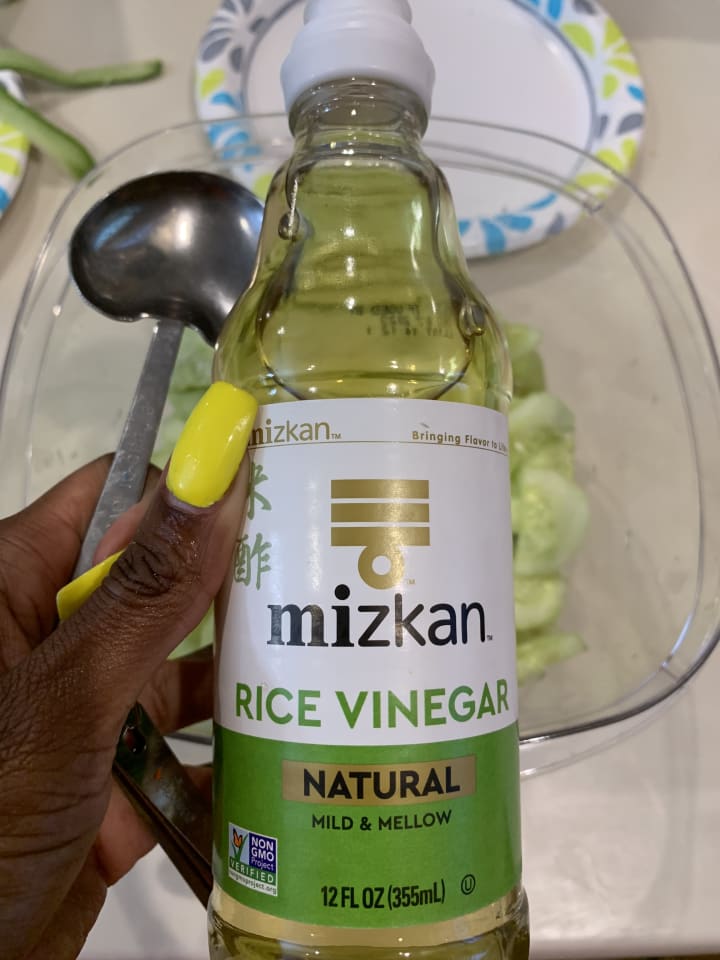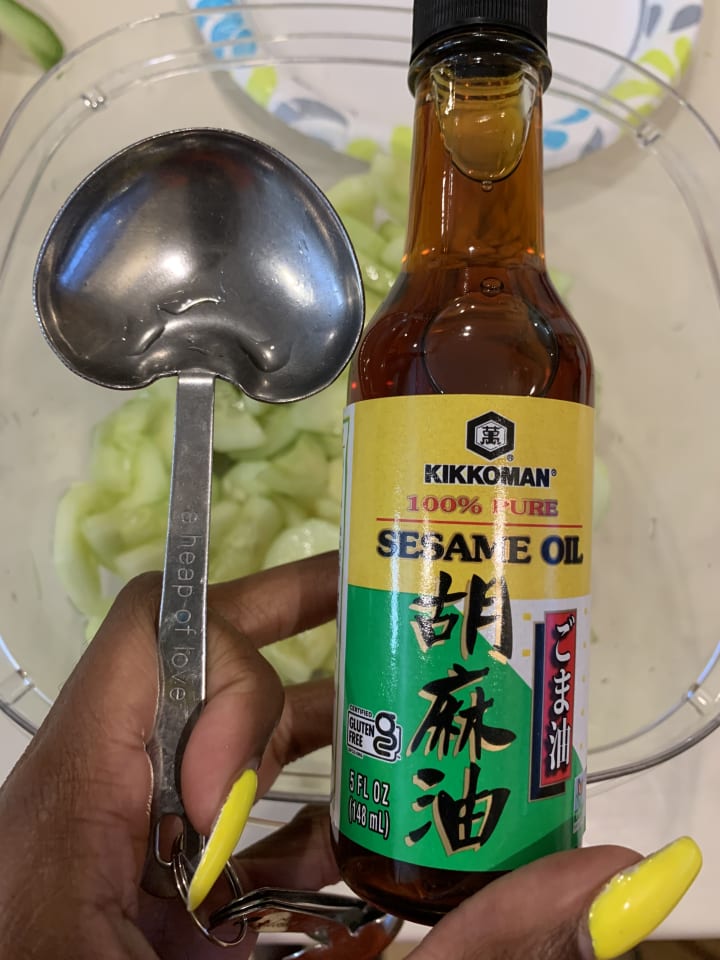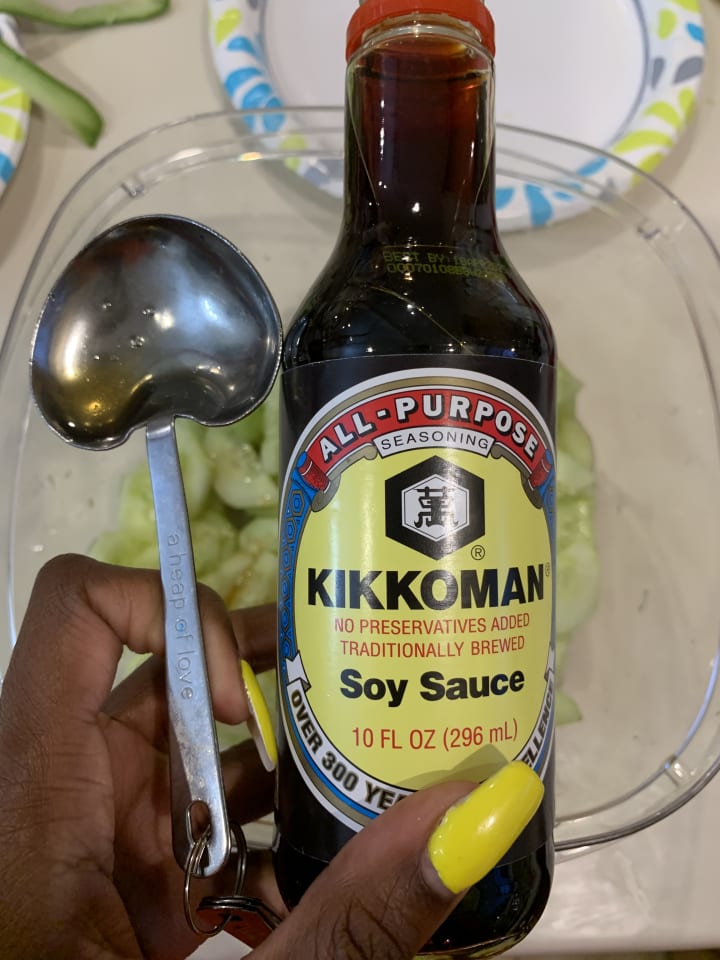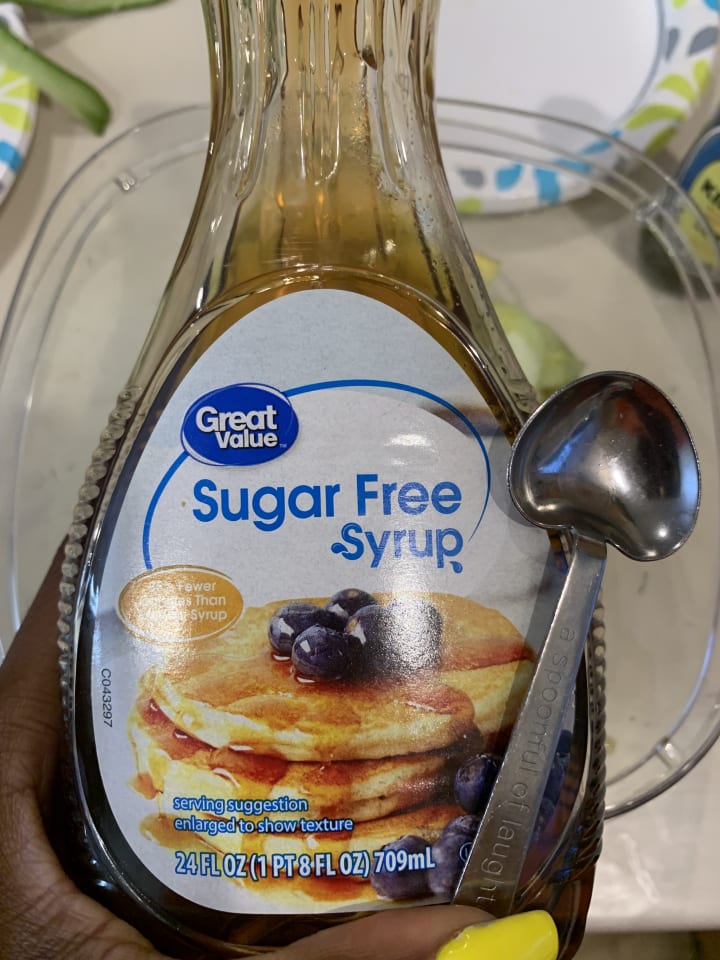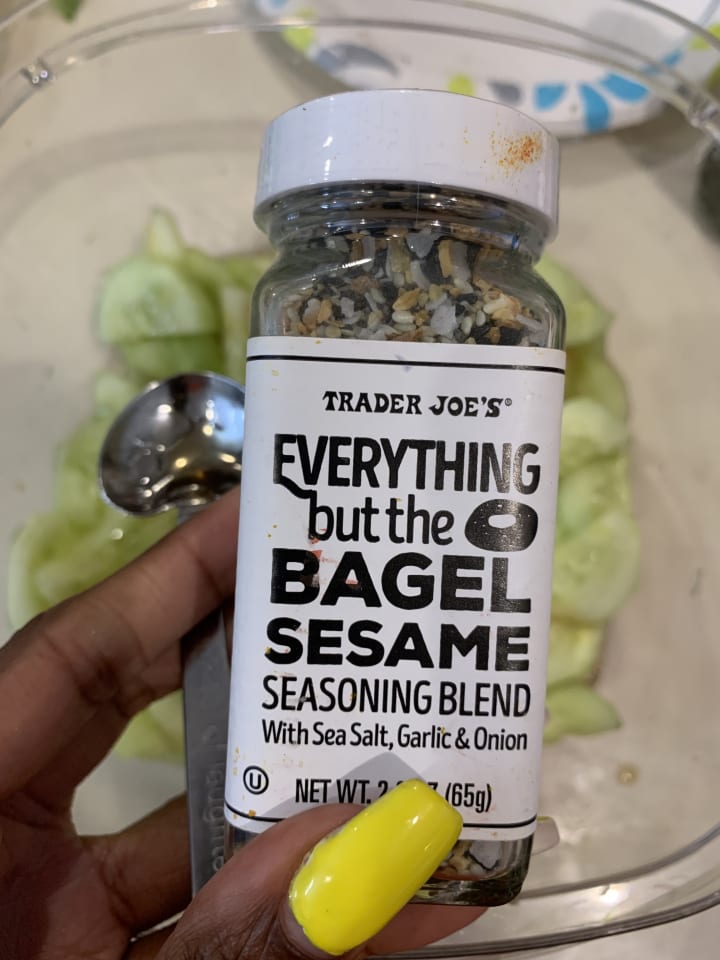 Sidebar: The next time I make this recipe I will be most definitely adding red onion to it! I'm one of those people who will add red onion to anything bc let's face it...Red onions makes everything taste even more amazing! (My personal opinion though of course! LOL)
Once you have tossed the ingredients with your salted cucumbers you will then go ahead and serve it or you can put it in the refrigerator to marinade for 15 minutes before serving. I personally chose to make it so that I could let it marinate in the refrigerator overnight so I can serve for the next day to the family with dinner.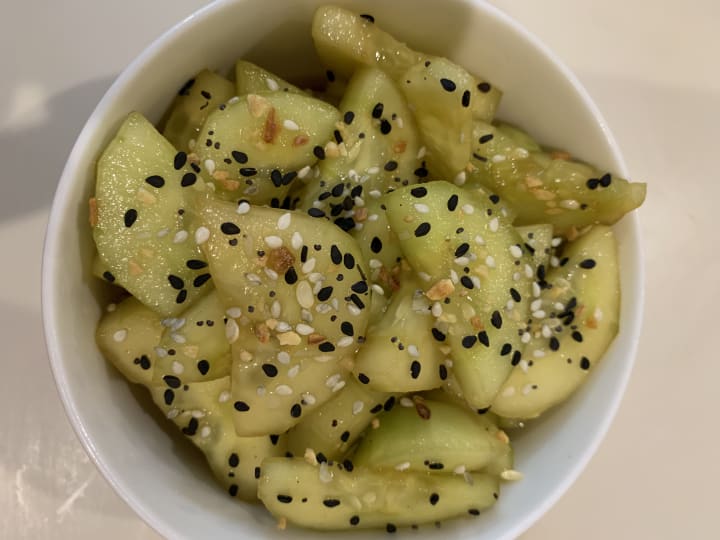 I will absolutely say that this is a delicious salad! It's so super easy and it's full of flavor! Everyone in the house loved it including the kids and it's just a perfect summer salad to have alongside your protein at dinner.
I can most definitely see why this recipe went viral! It was DELICIOUS guys! We will most definitely be making this again! Try it out for yourself and let me know what you think! (And if you're my client, share it in our private group so we can see it!)
cuisine
About the author
I'm a Twin mom, Youtuber, Wife, Fitness lover & All-Around DORK! Here you'll find Parenthood, Entrepreneurship, Beauty, Fashion, Party Planning, Travel, Food & Fitness! I'm a fire-cracker & love to make people laugh so enjoy your stay here!
Reader insights
Be the first to share your insights about this piece.
Add your insights