THE MOST DELICIOUS HEALTHY FRIES YOU'LL EVER TRY!
RUTABAGA FRIES!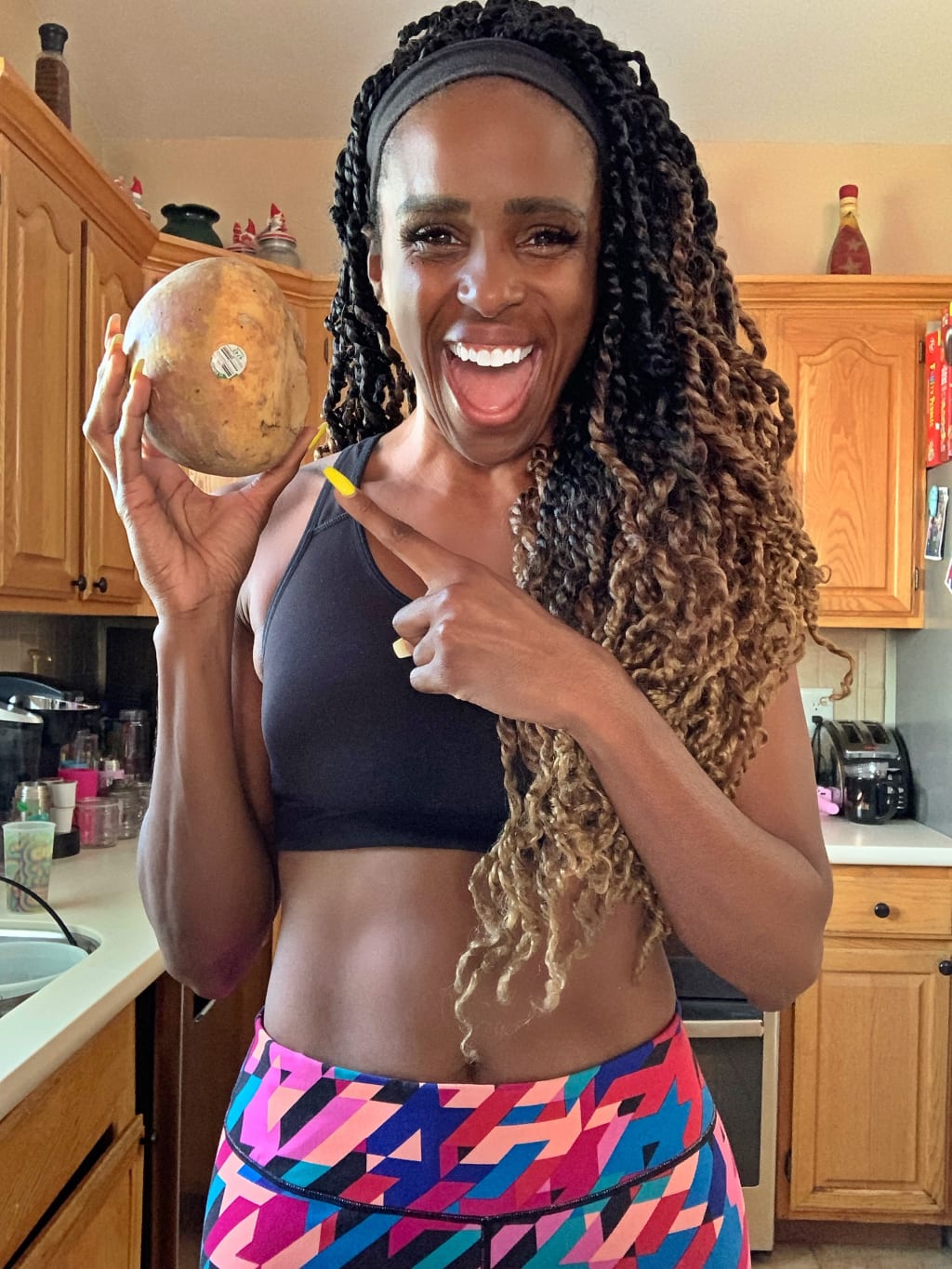 All right you guys… We are back with another recipe! And this one you as well as the rest of family… Kids included… Are going to absolutely LOVE this one!
We are making HEALTHY FRIES today!!! (I know you're probably shocked wondering how are these fries healthy?!)
Oh trust and believe they are not only healthy but they are absolutely delicious and the entire family loved them!
We are making fries out of rutabaga! (I know… Just rock with me and try them out for yourself and you'll see what I'm talking about!!)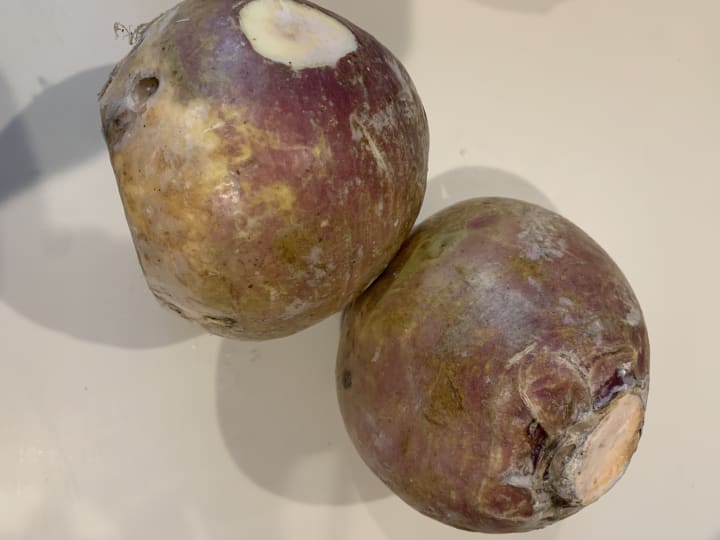 Not only are they delicious but they have a very similar almost identical texture to fries and pop these bad boys in the air fryer and honey… It's a game changer! Not only that but you are saving on calories, fat and carbs ANNNND they are high in fiber as well! (MAJOR BONUS!)
They are also super easy to make!
First of all I have never made anything with rutabaga but it is seriously one of the most underrated vegetables out there! It's low carb and low calorie in the consistency that you get from it after you bake them is literally perfection!
Here's what you need:
Air fryer: https://amzn.to/3xV9McH (This is my FAVORITE AIR FRYER! It is literally EVERYTHING!)
Vegetable peeler: https://amzn.to/3xMLyRW
Rutabaga
Knife
Salt/Pepper
Here's how you make them!
Preheat your oven or air fryer to 425.
Peel and cut your rutabaga into french fry wedges or slices. You will then add olive oil to your rutabaga spears. Mix them up really well and then you will add the rutabaga spears to your baking sheet which I would recommend adding parchment paper to and place it in the oven or air fryer for 20 to 30 minutes. (you will want to check them periodically just to see what texture you really want)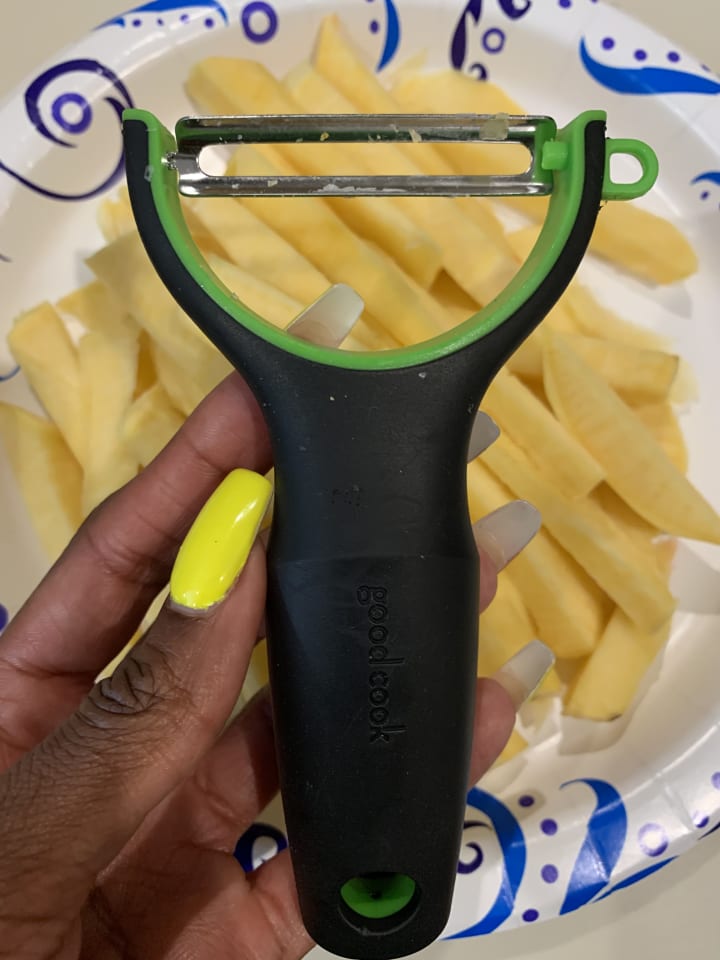 Sidenote: you will definitely want to check on them about halfway through to ensure that they are flipped over as well as just to make sure to see if the fries are already at the consistency you would like.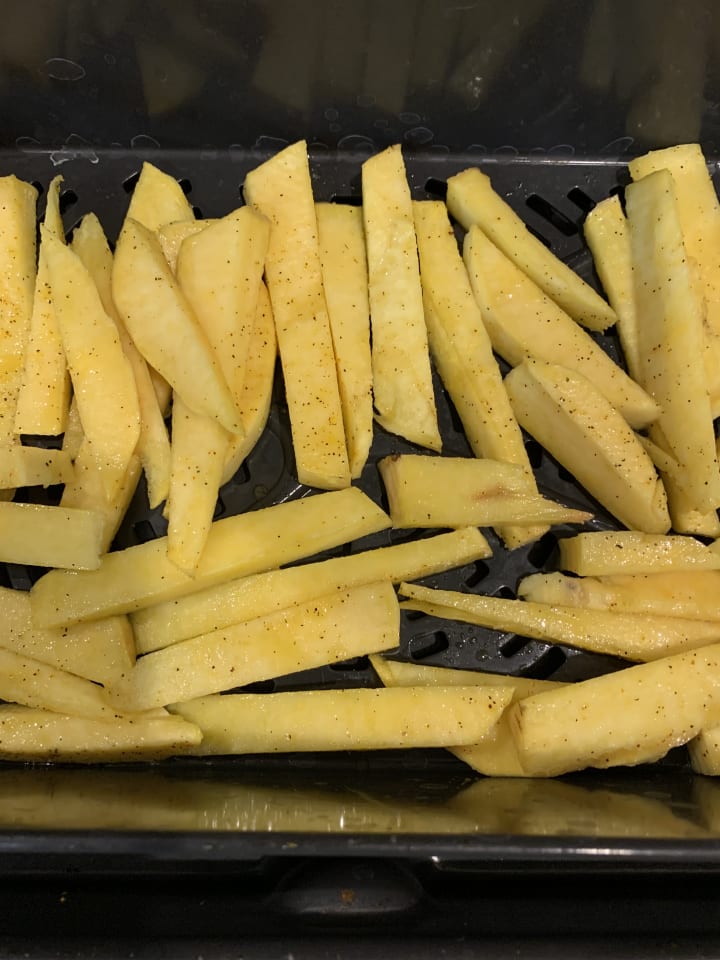 Once you pull them out of the oven or air fryer you are going to be shocked at how amazing they are! Season with your favorite seasoned salt or Himalayan salt/regular salt and you're good to go!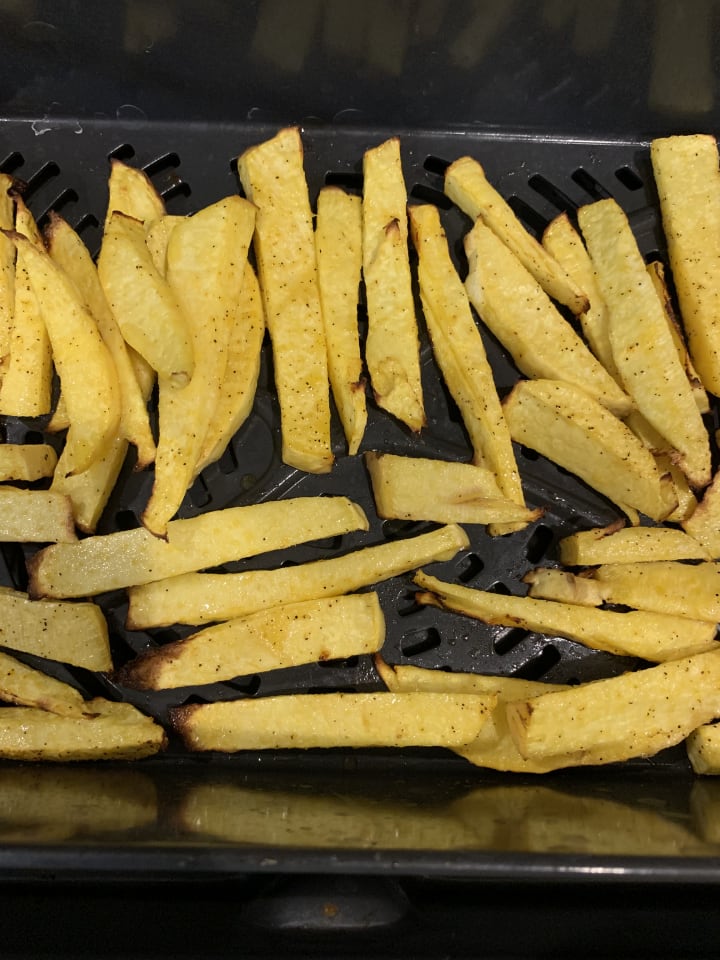 They are literally the consistency of a french fry… So it's soft on the inside and I prefer my edges a little crispy on the outside so I cooked mine so that I had the crispy or edges but you guys it was absolutely incredible!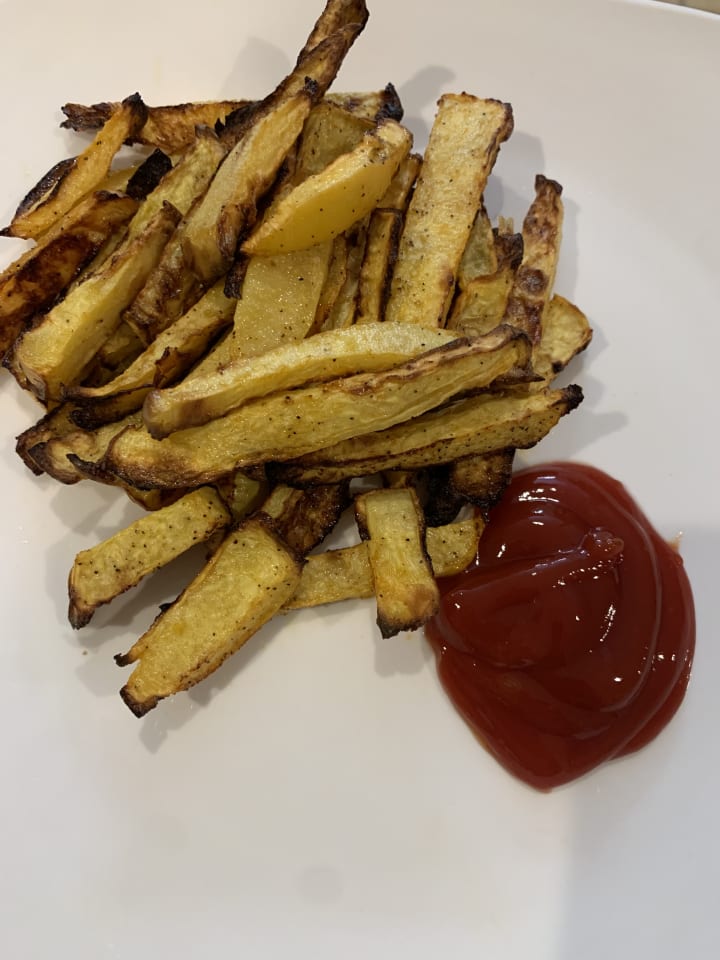 Put your fries along-side some ketchup or low-calorie/low-fat ranch dressing and you've got the perfect side dish for whatever meal you are making to serve it with!
The best thing about this is that there is no way the kids would've been able to tell that these were NOT fries! So not only did the kids love them but the hubby loved them too! (and if you know my husband you know he's very very picky so the fact that he loved these and almost ate over half of what I prepared is MAJOR! LMAO!)
Guys these fries are the perfect alternative to traditional fries and your kids will not even notice! They're actually pretty addictive and they're so good with ketchup!
I cannot wait for you to try this recipe out! (And you see how easy they are to make right? It's a WIN-WIN!) Try it out for yourselves and let me know what you think! Tag me on instagram when you do so I can what you made! Instagram: @SocialiteSande
cuisine
About the author
I'm a Twin Mom, Youtuber, Wife, Fitness lover & All-Around DORK! Here you'll find all things Parenthood (Mom Hacks included), Fashion, Party Planning, Travel, Food & Fitness! I'm a firecracker & love to make people laugh so enjoy your stay!
Reader insights
Be the first to share your insights about this piece.
Add your insights