The Many Amazing Benefits of Saffron (zafran)
Saffron has long been credited with improving mood.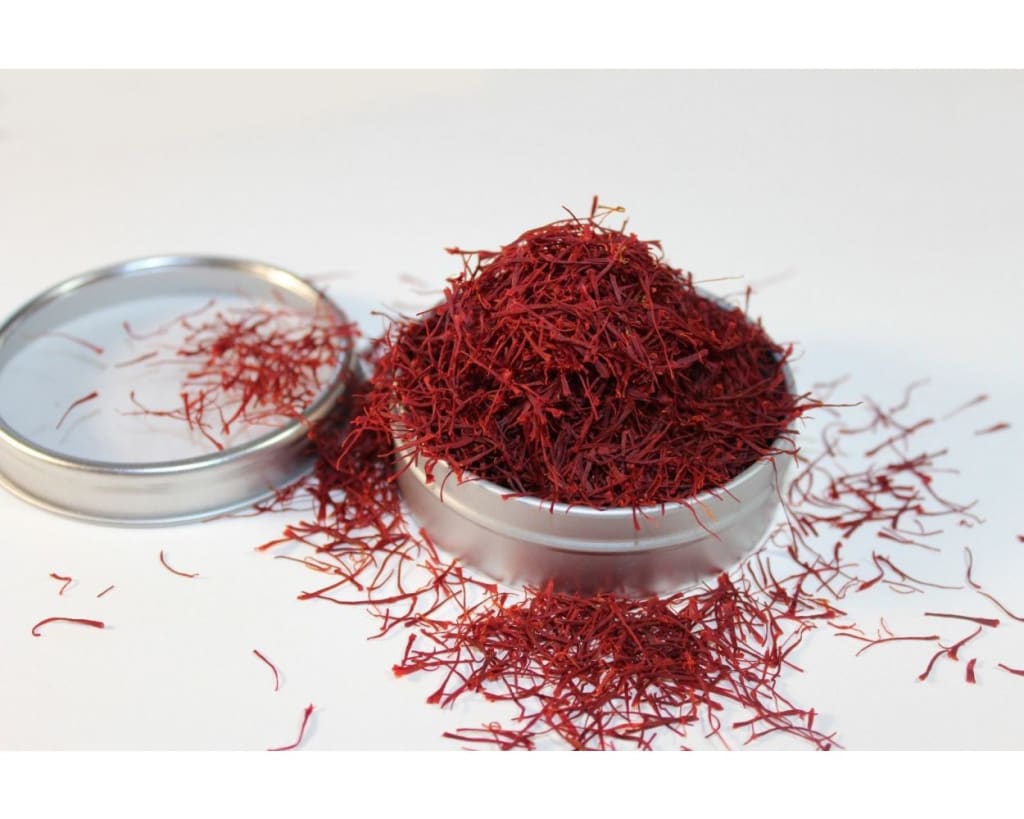 original saffron
Saffron has been used for thousands of years as an ingredient in Indian dishes and recipes, yet it is only now that its many health benefits are being recognized. Saffron consists of more than 150 natural chemicals, many of them containing medical benefits such as carotenoids, tyrosine, lutein, lycopene, and other carotenoid-rich compounds. Saffron benefits to the human body include:
Mood Boosting: Saffron has long been credited with improving mood. It is often seen in the Mediterranean diet to treat depression and fatigue, and also in Chinese recipes such as the "Qian Qi."
Anti-inflammatory: Saffron is a powerful anti-inflammatory. In addition to its anti-oxidant capabilities, saffron also has strong anti-inflammatory properties that may be why it is sometimes used in conjunction with such medications as ibuprofen. It may also help reduce arthritis pain. And although saffron has been linked with cancer and tumors, the scientific evidence is inconclusive.
Healthy Blood Flow: Saffron has been known to help improve circulation. It may also enhance the immune system by strengthening the white blood cells. It may also prevent bleeding caused by a wound or by inflammation of the skin or gastrointestinal tract.
Lower Cholesterol Levels: Saffron has been shown to lower cholesterol in laboratory mice. However, more research is still needed to fully understand how saffron benefits the human body. Scientists are also studying the properties of the spice on human cells.
Cancer Prevention: Saffron has been shown to slow or prevent the growth of cancer in both humans and laboratory mice. The most promising results have come from studies of cancer cells taken from bladder and kidney tumors. Scientists are investigating the benefits of saffron benefits in prostate cancer and colon cancer. There is no conclusive evidence that saffron has any effect on either cancer but studies are ongoing.
Weight Loss: Many weight loss studies have suggested that saffron enhances weight loss when combined with other herbal and dietary supplements. It may promote fat loss by slowing the absorption of calories and reducing the absorption of fats from food. It also reduces the absorption of carbohydrates.
The benefits of saffron are currently being studied in clinical trials. There is no conclusive evidence that it can prevent or treat disease or provide long term health benefits.
Certain Foods: While saffron may have little nutritional value for most people, it may be beneficial to those who are lactose or egg allergic. There are a few studies that show an increase in weight in people with these conditions when they eat saffron infused honey. Although there is no definitive evidence of saffron benefits in humans, some researchers believe that the herb can benefit diabetics.
Saffron benefits are not yet known in pregnant women or breast-feeding women. Studies in these groups are ongoing. But some research indicates that it may have a positive effect on the health of babies who are breast fed.
People with allergies may be at higher risk of adverse reactions to the spice. Saffron has been shown to cause anaphylactic shock and should not be consumed if you have an allergy to garlic or onions. Saffron can also cause a reaction if eaten on its own, although there is not enough data to conclude whether this is a serious health concern.
It is also important to be aware of possible side effects. Zaffran can cause an unpleasant taste or burning sensation and there have been reports of it causing a rash.
Saffron benefits do not prove that it is a cure-all. Some people have reported relief from pain from hemorrhoids, nausea, diarrhea, upset stomach, vomiting, cramping, and an upset stomach.