The Edible Invention Of India: Butter Chicken. Its Story And Evolution.
Butter chicken is not a meal; It's an edible invention. Again, it's not a chicken with moderate thick gravy; it's a firecracker of flavors.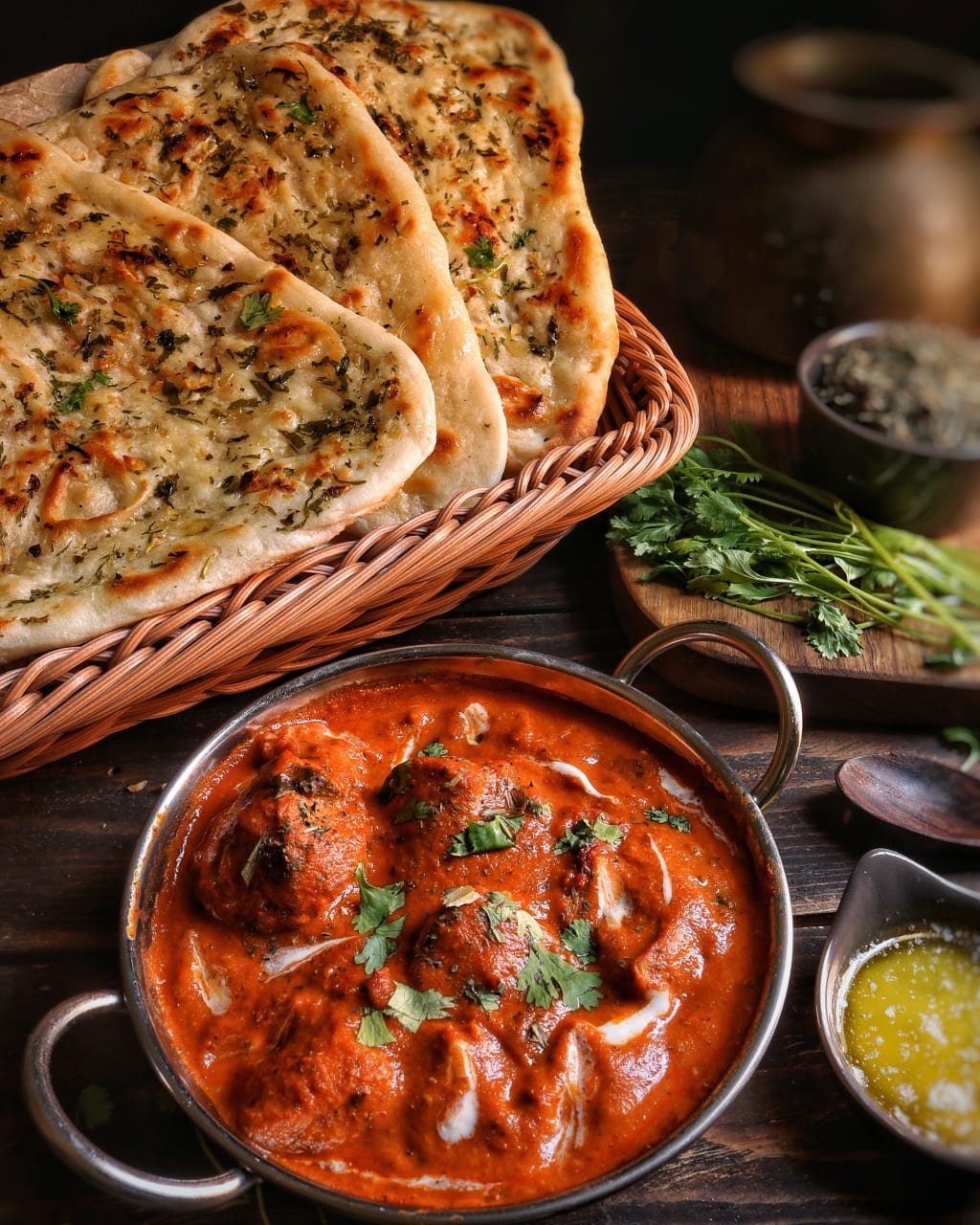 Creamy butter chicken with naan and fresh melted butter. photo: Saveurs Secretes on Pexels
Butter Chicken is an inseparable part of Indian cuisine. It originates from the north-central part of India(Delhi's exact location). But it's undeniable that it had crossed the geographical boundary and spread deliciousness. You can find it in any famous or not-so-famous restaurant Worldwide.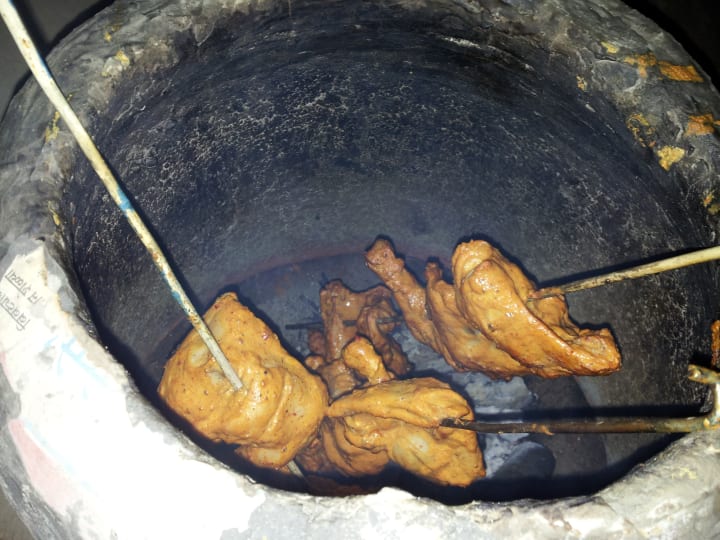 Butter chicken combines tandoori or roasted chicken with silky smooth gravy. Tomatoes, onion, Indian spices, butter and cream, are the most important ingredients.
The Real and Interesting Story of Inventing Butter Chicken
The story starts with three restaurateurs. They were Kundan Lal Gujral, Kundan Lal Jaggi, and Thakur Dass. Kundan Lal Gujral and Kundan Lal Jaggi worked as chefs and servers in the "mukhe da Dhaba," or mokha's hotel. Mokha Singh Lamba was the owner of this hotel. It was in Peshawar, British India (present-day Pakistan). Thakur das was the wholesaler of rice and pulses.
Later, they renamed this hotel and called it "Moti Mahal Restaurant." First, they invented the tandoori chicken. Chicken marinated with curd and spices and later cooked in clay ovens or tandoor. But unfortunately, the restaurant got closed.
Because of the partition between two Countries, India and Pakistan (in 1947), they came to India. They first started by selling bread with teas.
Peshawar cuisine and Moti mahal find their new home in Delhi. But, the Moti mahal hotel's owner(Mokha Singh Lamba) was getting older. Later, he told these three men to continue running this small hotel and sold it to them.
These hard-working chefs know the techniques of cooking Tandoori Chicken and fish. They found a good shop in Daryaganj, old Delhi, and started selling chicken dishes.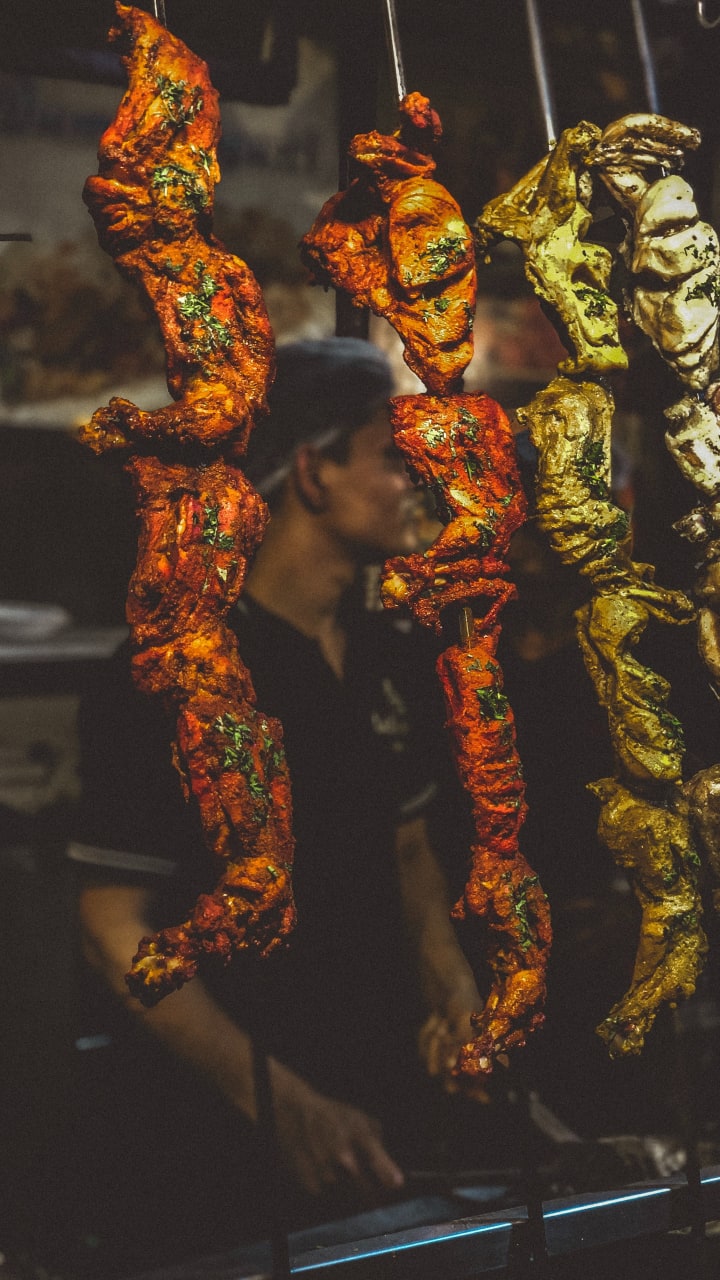 It was common to find hanged and cooked tandoori chicken pieces on long skewers in India (as shown in the image).
But they found a problem with that hanging roasted chicken. Because of hanging, these chicken pieces got dried and felt very chewy and less juicy. They wanted the solution to this problem.
In 1950, one customer came and ordered a simple curry dish with Chicken pieces. But there was only tandoori chicken to serve. The chef was very smart. He knew how to make gravy with tangy tomatoes, spices, fresh butter, and cream. What he did is he mixed that tandoori chicken into that experimented gravy and served it.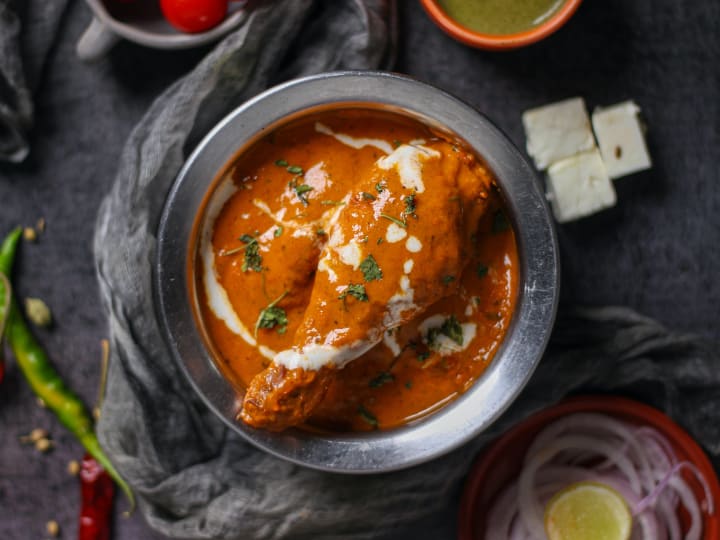 It was new and not tried by anybody in those days. This method was perfect for softening the chicken and making it juicy and buttery.
From only one restaurant in India, Moti mahal has now become a global name. It has its outlet in Saudi Arabia, Tanzania, and even New Zealand. They have more than 150 outlets and franchises worldwide. Moti mahal has not invented a dish, but it has invented comfort food for all non-vegetarians.
Why is Butter Chicken so overhyped, and why is it always trending on social media?
The simple answer to this question is because of its FLAVORS!
Come… let's visualize the taste of mouthwatering Butter Chicken.
Imagine you are sitting in a restaurant, and you called the waiter. He comes with a menu of 500 dishes, some of you know, some are unknown, and some are weird. You are scanning the menu and, of course, its prices. As luck would have it, you noticed a dish's earthy yet buttery and spicy smell. The waiter was serving that on the table beside yours. You immediately called that waiter and ordered the same dish.
It has been 10 minutes since you have been waiting for your order. At last, the waiter came and said, "here is your Butter Chicken and Naan." you noticed that creamy orange color gravy with a few tandoori chicken pieces.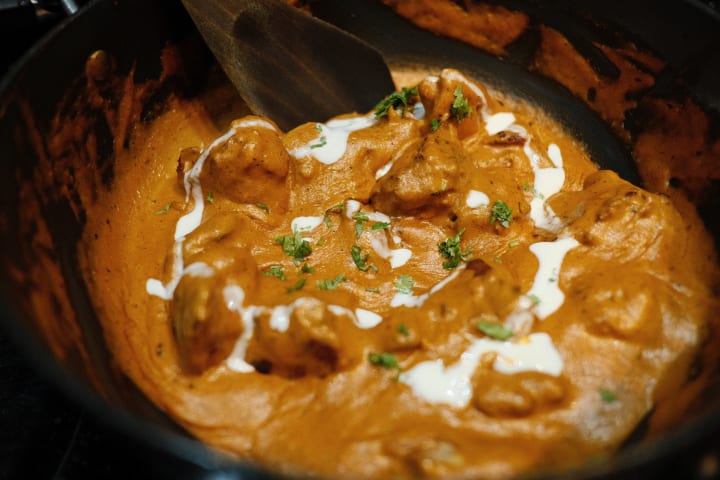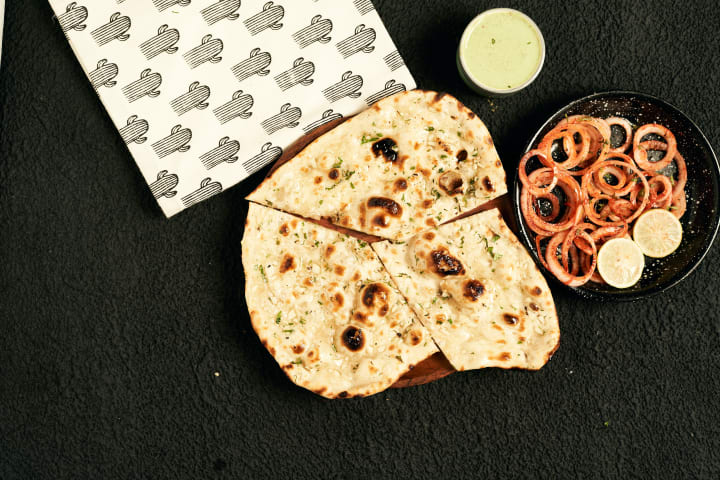 You put aside all your forks and spoons because Indian food tastes best when you eat it with your fingers. Now the wait is over, you break apart the naan, which is overburdened with fresh butter, and dip it in the creamy gravy. As and when you put it in your mouth, boooom!.
All the firecrackers of flavors are exploding in your mouth. You don't have to chew a lot because it melts in your mouth. Later some buttery and smoky yet tangy tomato flavors are hitting your mouth. Please Don't forget to eat raw onions with some salt and lemon. Your Indian Meal is incomplete without it.
Naan or Tandoori rotis are The Best Friends of Butter Chicken.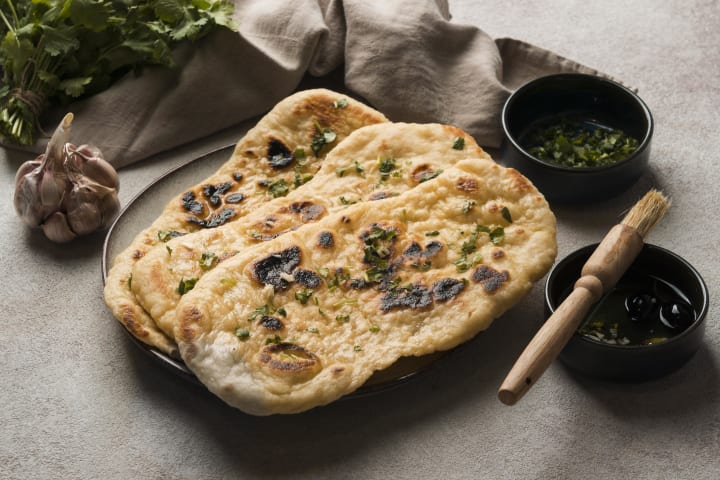 Naan is a little thick but soft Indian bread or flatbread. Trust me; this bread is like a soft flat cloud, with a big chunk of fresh butter and some parsley leaves. This shining bread is the best partner for thick butter chicken.
Tandoori Rotis are round and thin as compared to naan bread. They are crispy outside and soft inside.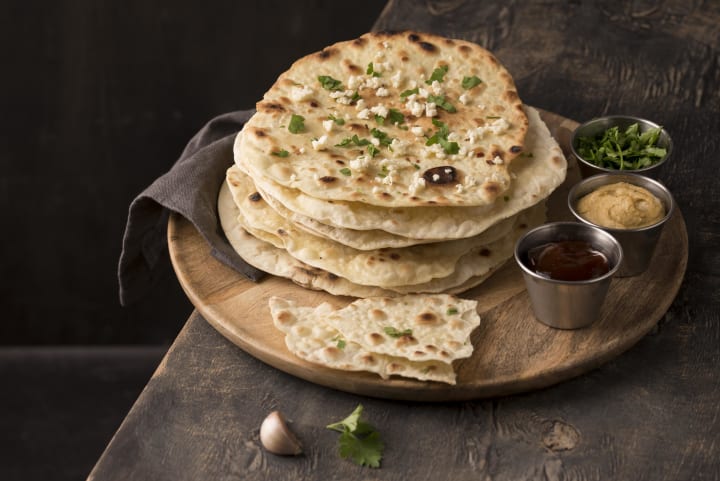 Story of Tandoori Rotis
Let me share with you the wonderful experience of my grandma. In the 1970s and 80s, all the ladies, including my grandma, gathered outside their homes. All the ladies used to bring some wheat dough. Later, they all bake their tandoori rotis in a very big tandoor by tapping the dough on their hands.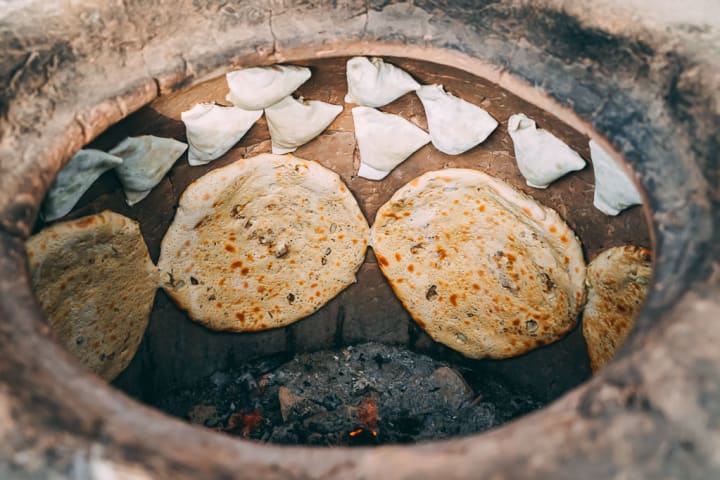 They all used to enjoy making fresh and soft tandoori rotis. My grandma always smiles whenever she recollects these beautiful memories!
You can have it with aromatic basmati rice tempered with cumin seeds and parsley if you want. Soft and crispy Indian bread or parathas even taste good with it.
Evolution of Butter Chicken.
This new generation likes experiments. That's the reason new variations and twists are always appreciated.
Butter chicken Burger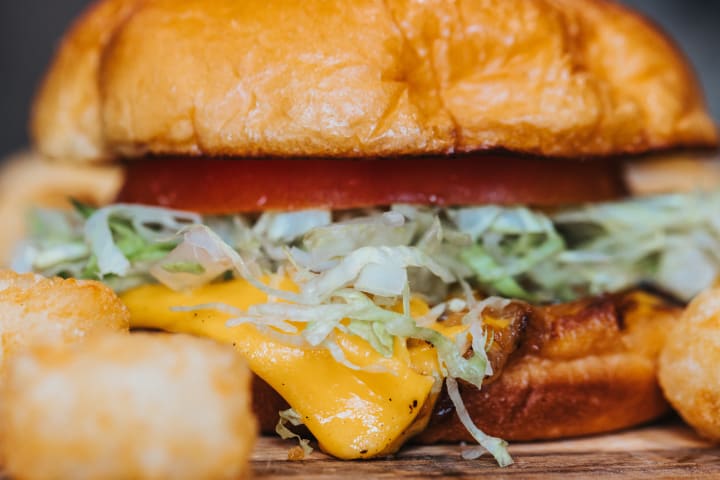 Butter chicken pizza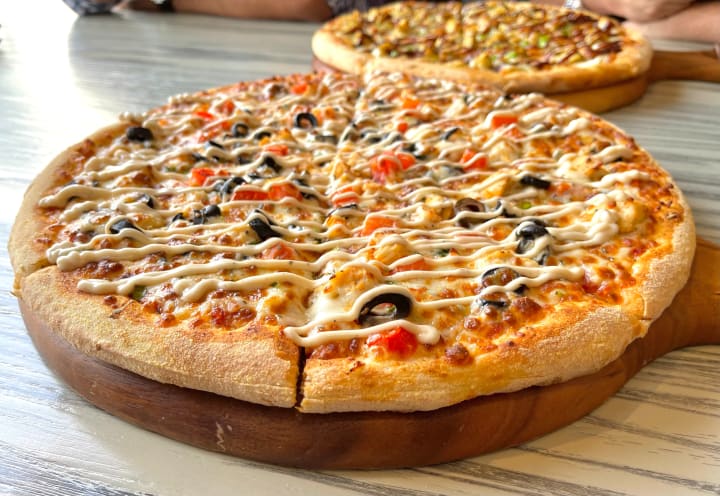 Butter chicken r oll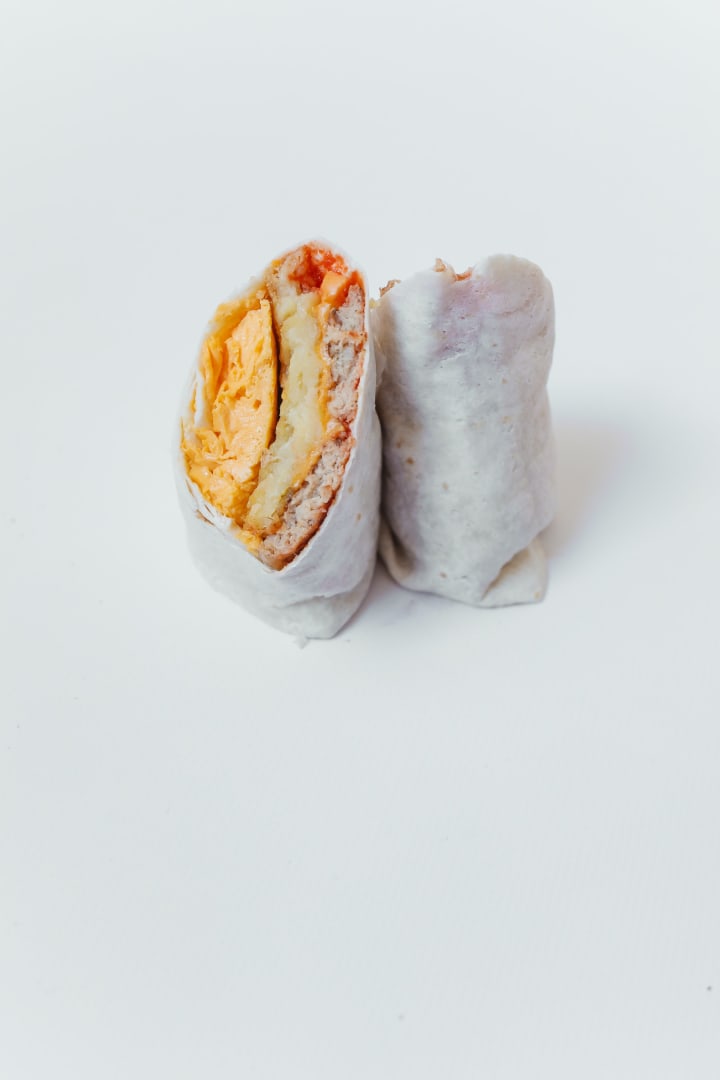 Butter chicken biryani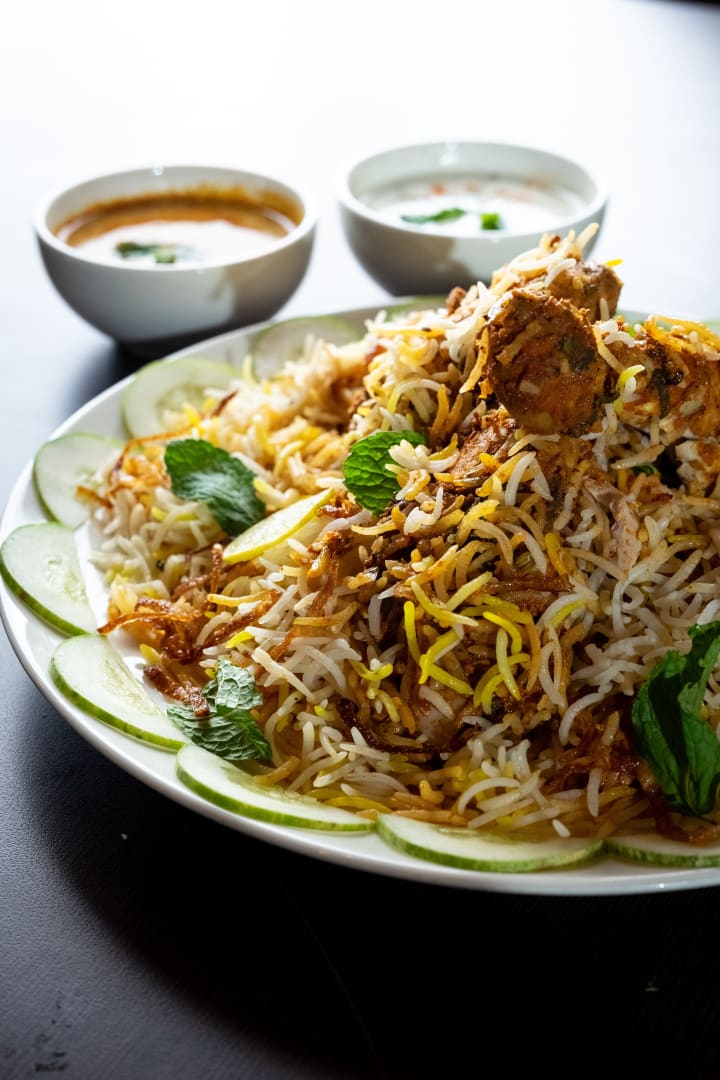 Aslam Chicken of Delhi, India.
If you're planning to visit India, go and explore Aslam chicken of Delhi (a restaurant within the capital city of India). Aslam chicken evolved this recipe with its own touch. Chicken is totally dipped in butter and cream with some spices. I tell you not to visit this place if you are on a diet!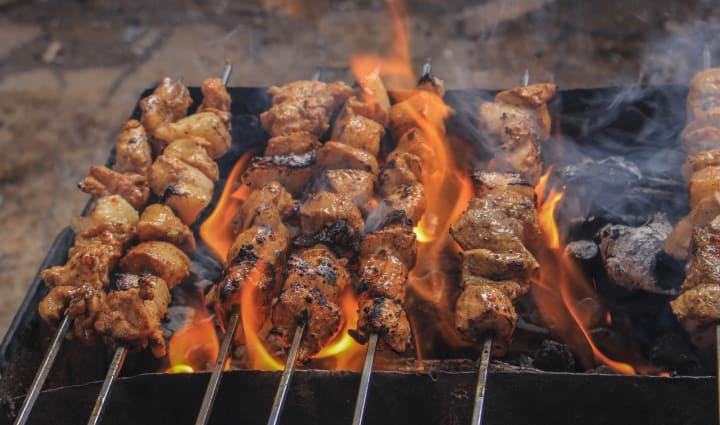 Disclaimer: Aslam chicken isn't a 5-star hotel. It's a small restaurant which is always crowded with customers.
Always remember that there's not any perfect recipe for making this edible invention. Homemade butter chicken is a light and flavorful meal (especially if your mother makes it). So, Go and grab some piping hot Butter Chicken and enjoy it with your friends and family. Supper time is the best time of the day. So, what are you waiting for… Go and ENJOY Eaters!
Thank you for reading this food story. Do not forget to like and subscribe. Comment if you visualize an experience of eating mouthwatering Butter Chicken. Please share your insights because it'll motivate me to write more foodie stuff.
Follow me on Pinterest: (click this link) Eat with hands.
About the Creator
Passionate food writer | foodie soul
To share unknown and exciting food stories is not just my job; its a fuel to make me happy.
Follow on Pinterest: Eat with hands
Reader insights
Be the first to share your insights about this piece.
Add your insights