The Best Snacks For Game Night
The Best Snacks For Game Night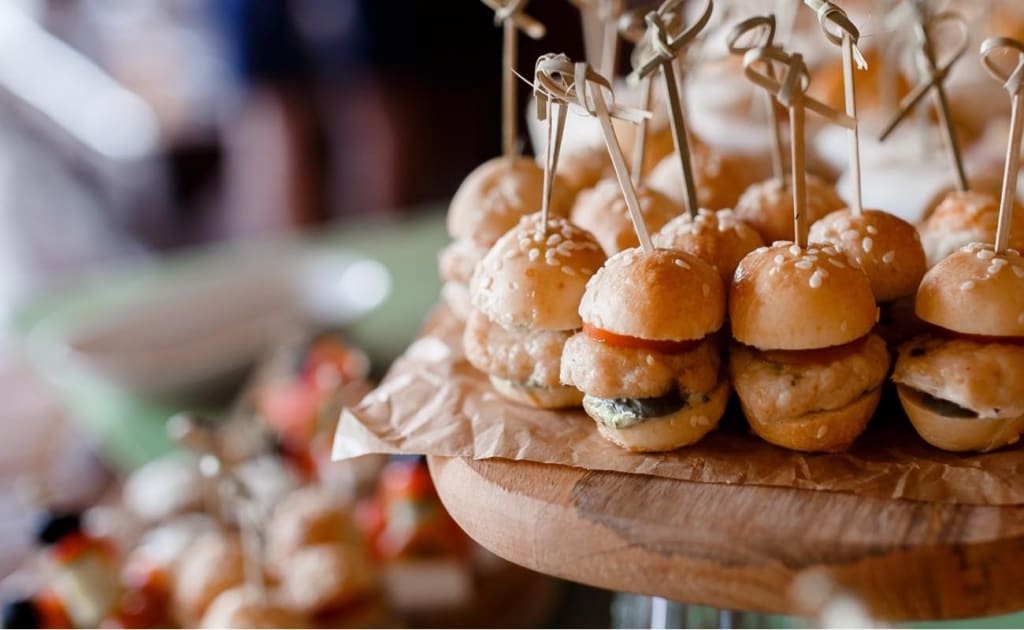 Intro: You've chosen your games and gathered (either virtually or in your living room) with your best gaming buddies. What's next? You guessed it, SNACKS! But we're not talking just any snacks - no one wants sticky fingers on their bingo cards or a missing host preparing a three course meal in the kitchen. We're talking no mess, no stress snacks. The best kind.
Snack necessities
No matter the time, no matter the place, snacks are, in and of themselves, a necessity. However, when thinking about the best snacks for your game night there are a few things to consider. A little bit of planning can go a long way when it comes to the success of your games night. For instance, your gluten free friend is not going to be happy if there's nothing for her to munch on, and your vegan friend will not be on top form if they're starving. So a variety of options that cater for all preferences and restrictions is essential. Convenience is also another factor. Your guests are there to enjoy the night with you, and if you're in the kitchen the majority of the evening, it's going to put a hamper on things. Therefore, as with the snack suggestions below, make sure all snacks can be pre-prepared and ready to serve up before the games begin. Finally, snacks should be easy to eat and leave as little trail as possible. As tasty as they may be, hot wings are probably not going to go down well, in terms of practicality. Sticky fingers, sauce running down your chin, and crumbs are a definite no-no. So, let's take a look at what's going to go down best.
Chips and dips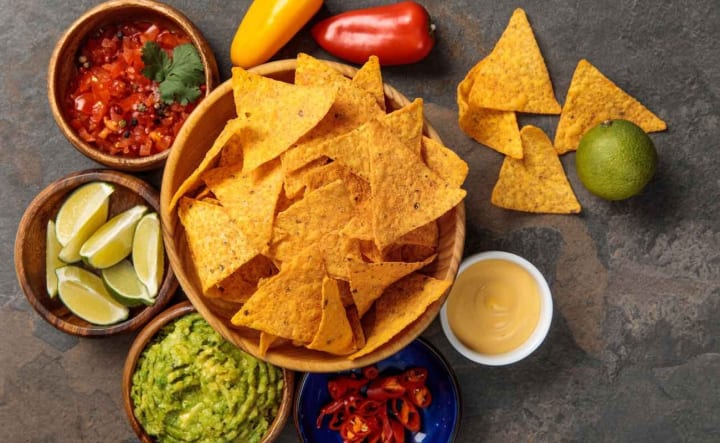 Classic, simple, and convenient. From ready-made store-bought dips to cream cheese, hummus, guacamole and pesto - the world is your oyster, or mushroom oyster, if you're vegan. Think pringles, sweet potato fries, bread sticks, tortilla chips, and fresh veggie sticks. Chips and dips are quick and convenient, requiring little more than buying your selection and emptying it into bowls. You can also go as healthy as you choose, and have something on offer for everyone. When in doubt or with little time, this classic will not let you down. Enjoyed both alone and with friends, everyone loves a good chip 'n dip.
Sausage rolls, sliders and samosas
Mini, ofcourse. These one bite wonders are easy to eat and satisfying. Serve up some mini burgers, a few pigs in a blanket and some vegetable samosas to cater to all your guests and their snack needs. These can be purchased fresh from a bakery or even frozen and heated in the oven before guests arrive.
Mezze platter
Common throughout the Mediterranean and Middle East, a mezze-style spread consists of many small dishes shared among the group as an appetizer or light meal. Think cold meats, cheeses, vegetable skewers, falafel, crackers, and most importantly - toothpicks! This will work best if everything is cut into bite size pieces or put onto skewers, with toothpicks available to make for a no contact, mess free, easy to grab meal. Guests will have a variety of options available to them and can pick what they like as the evening goes on.
Dried fruit, nuts and fruit skewers
For the more health conscious, providing a few bowls of dried fruit, fresh fruit on skewers, and some nuts or trail mix will be much appreciated. This allows guests to come out and have a great night, without ruining their gym progress or risking a sugar crash later on in the evening. They're also refreshing, satiating and easy to eat.
Popcorn and candy
What would a game night be without something sweet and something salty?
Did you know that popcorn is… good for you!? 1 cup of popcorn contains only 6g of carbs and 100-150 calories. It also contains a gram of fibre, a gram of protein, and vitamins and minerals including B vitamins, vitamin A, and vitamin E. So grab a few bowls and add some spices to the mix. Keep a bowl plainly salted for the more traditional pallet, then try some of these delicious recipes for a little variety. We suggest putting individual servings placed into newspaper wrapped cones, or providing paper cups for guests to scoop the popcorn into - this will mean that guests can pour the popcorn into their mouths without getting their fingers full of crumbs and spices.
Pop up ⅓ cup of dried kernels in 3 tablespoons of coconut oil (makes 10 cups popped) and add:
Rosemary & parmesan:
1 tablespoon dried rosemary
1 teaspoon garlic powder
1 teaspoon salt
2 tablespoon freshly grated parmesan
Chipotle spice:
1 teaspoon cayenne or chilli pepper
1 tablespoon chipotle powder spice mix
1 teaspoon salt
Cinnamon sugar:
2 tablespoon light brown sugar
1 teaspoon cinnamon powder
¼ teaspoon salt
Now candy may not be as good for your health as veggie skewers, but it is good for your soul. Chocolate bars, gummy sweets and cake pops are all great options for a quick and tasty sugar boost to get you in the zone.
Bon Appétit!
Bingo - check. Friends - check. Snacks - check. You're good to go!