The Best Shrimp Recipes
Here I Collected the Best Dishes of Shrimp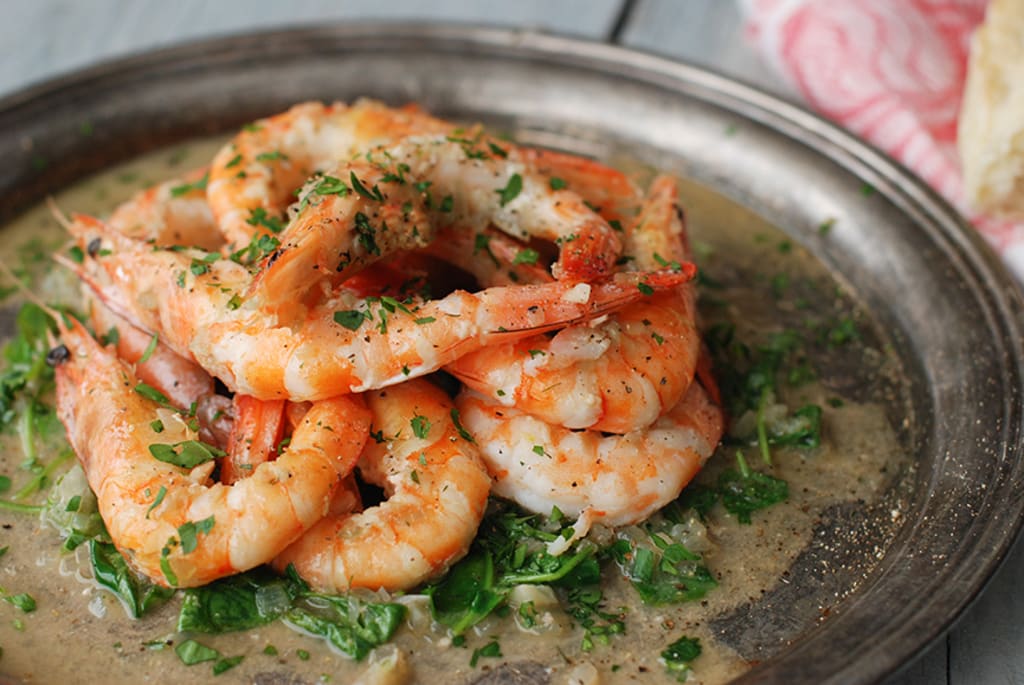 Shrimp is a delicate and delicious type of seafood that you can order and enjoy at a fancy restaurant. This food item may seem tricky and time consuming to prepare on your own. But you can actually easily cook it at home and use in a variety of recipes. And you only need a few extra ingredients to have an actual shrimp feast! Here are a few examples of how to do it.
Grilled Shrimp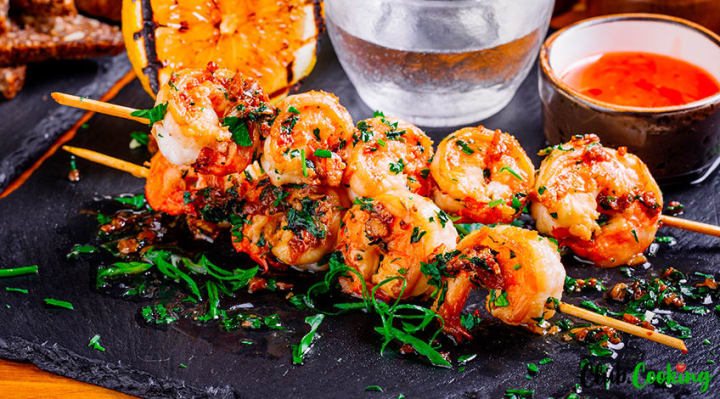 One of the simplest and delicious ways to cook shrimp is to grill it. It can be a great summer appetizer or even a main dish that looks like it came from a trendy restaurant. It's best to put the shrimp on skewers so it won't fall through the grill crates. An interesting marinade would be a mixture of citrus zest, olive oil, garlic and honey. All these bright flavors will definitely unfurl during the cooking process and complement the smoky taste of the grilled shrimp. For a fancy presentation brush it with melted butter, top with fresh cilantro and garnish with lemon wedges. Enjoy this perfect summer delight immediately.
Feta Shrimp Skillet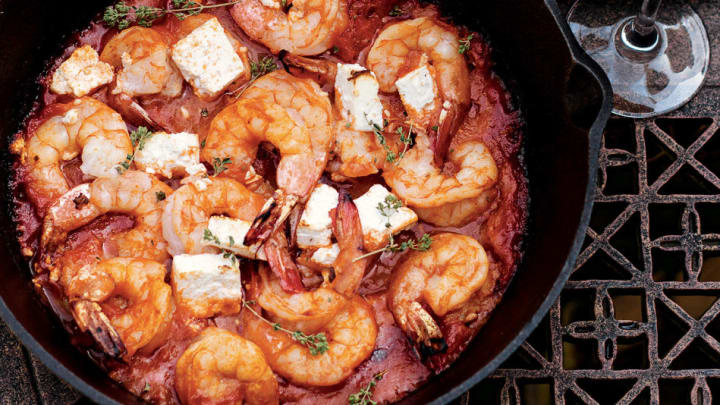 This recipe has inspirations rooted in Mediterranean cuisine, specifically in Greek dishes. The salty yet tender flavor of feta cheese can work with a variety of ingredients. For this recipe you will need an onion, garlic, canned or fresh diced tomatoes, seasonings of your choice and, optionally, white wine. So it's pretty much a variation of a pasta sauce with shrimp and melted crumbled feta on top. You can also whip up this recipe as a quick and easy dinner option if some of the ingredients are store-bought or pre-cooked. This flavor combination will work either way!
Steamed Shrimp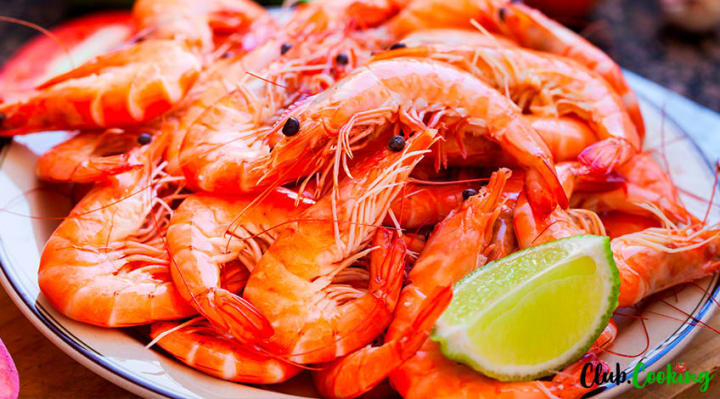 If you need a simple yet elegant appetizer to impress some guests at a party – look no further! This recipe has only three main ingredients and can be made in a matter of minutes. Just make sure you buy good quality raw whole shrimp, beer and Old Bay seasoning (you can find the recipe for the mix or the mix itself on various sites).You will also need a large steaming pot and about 5 minutes of your time. And voila! The steamed shrimp is ready to be served with cocktail sauce and lemon wedges.
Spicy Shrimp with Rice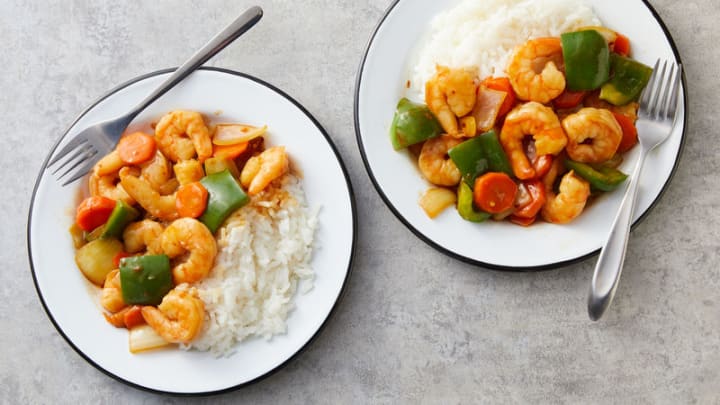 Spicy Shrimp with Rice
The lovers of spicy seafood and satiating carbs, this recipe is for you. The tingling sensation here is coming from different kind of peppers, hot sauce and garlic, all cooked in a mixture of chicken broth and tomato sauce. Served over hot rice it makes for a delightful family dinner recipe and a great comfort food option.
Shrimp Chow Mein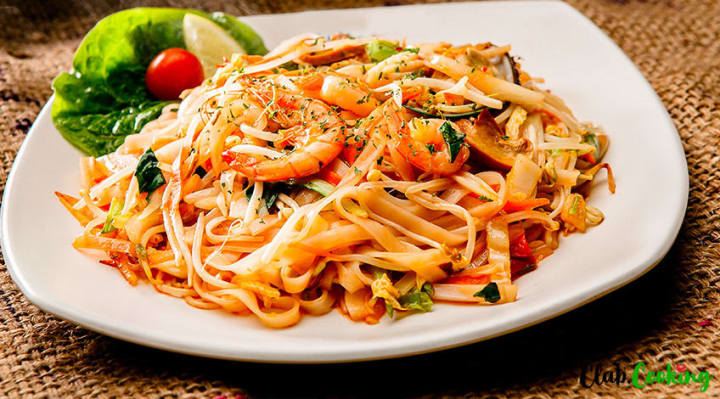 Little is more nourishing than a noodle dish after a long work day. This Chinese inspired recipe is a great example of it: it's quick and easy to make but has enough carbs and flavor to satisfy anyone. While the noodles are cooking, heat up some oil a large pan and fry any vegetables of your choosing. Put them aside and cook the shrimp until it turns pink. Combine everything in the pan and pour over the mixture of soy sauce, honey, ginger, garlic, and sesame oil. Mix well and serve this dish with different Asian snacks like pot stickers or prawn crackers for a complete take-out experience.
Feta Shrimp Tacos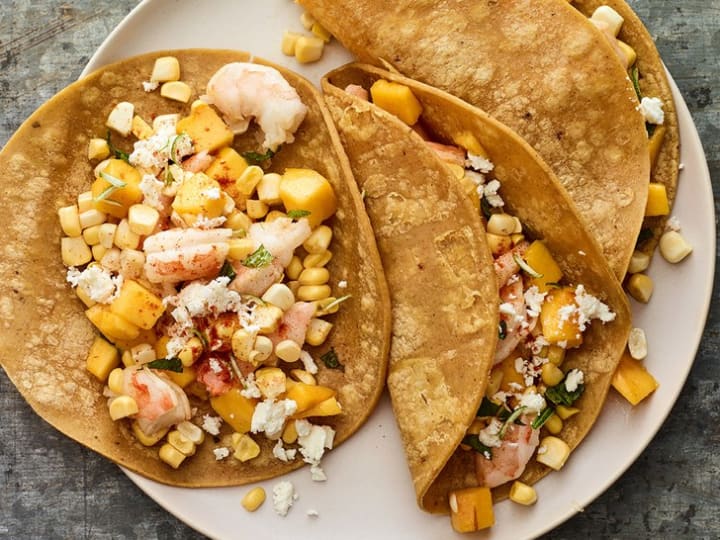 Feta Shrimp Tacos
You may not surprise anyone by making regular old shrimp tacos but try experimenting and adding some banana peppers, red cabbage and feta cheese in the filling. You can either grill or boil the shrimp, whatever floats your boat. Then see if this addicting combination of Mexican and Greek flavors doesn't blow everyone's mind!