The Best of Mexican Cuisine
Delicious Mexican dishes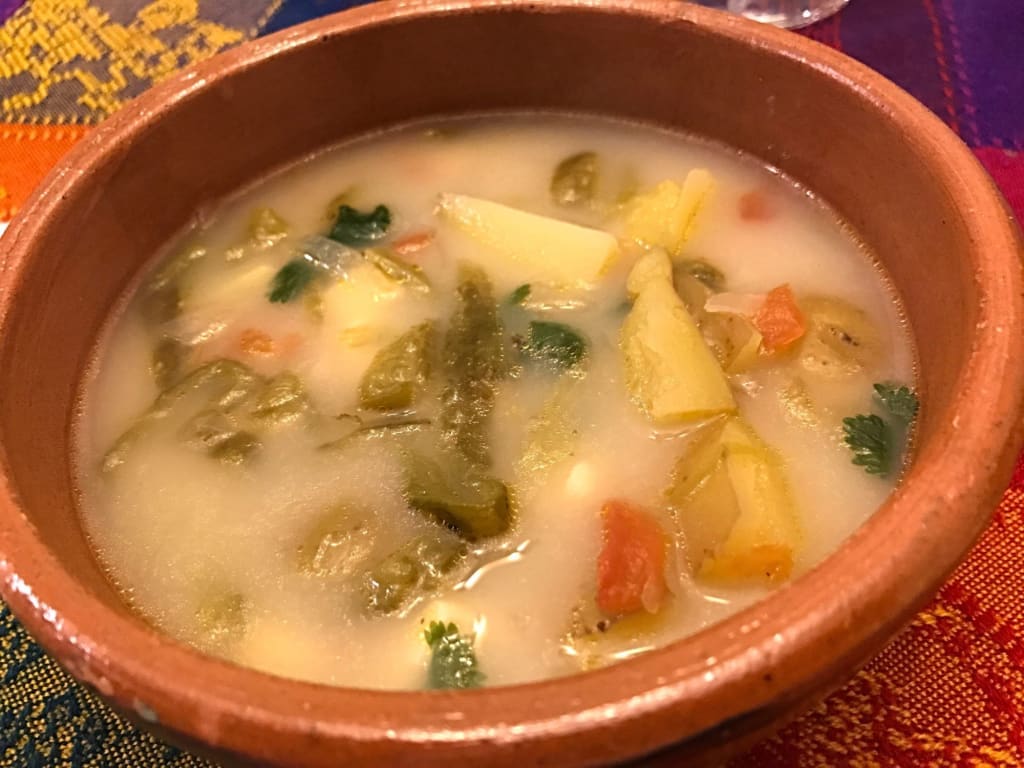 Soup
Caldo de queso is a delicious soup that consists of potatoes, green chilies, chicken broth, and cheese. To make this soup creamy a large amount of cheese is added last. The soup is served with corn tortilla chips on the side.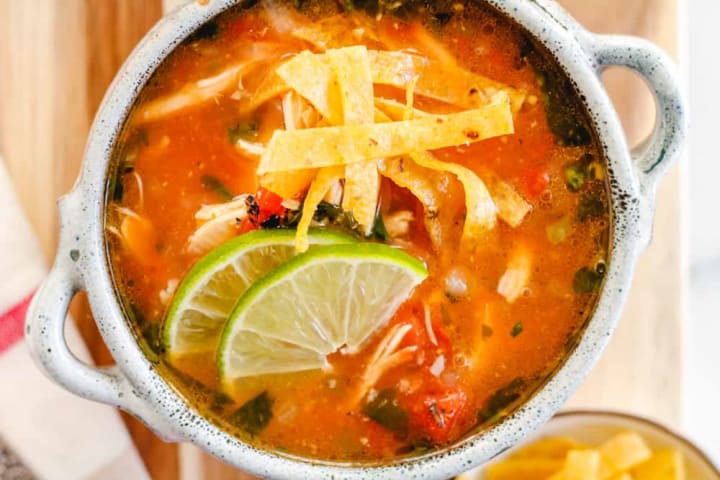 Sopa de lima is a traditional dish from the Yucatan Peninsula. This is a spicy chicken and tomato soup with limes being the main ingredient. It is flavored with bittersweet Yucatan limes and spicy habanero peppers.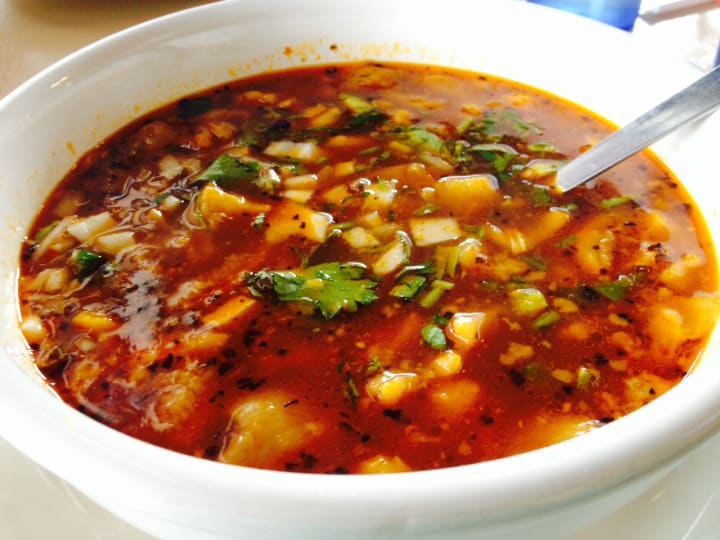 Menudo is a soup that is a combination of garlic, onion, chili, hominy corn, and tripe. The dish comes from the northern area where farmers prepared it from leftover parts of cows.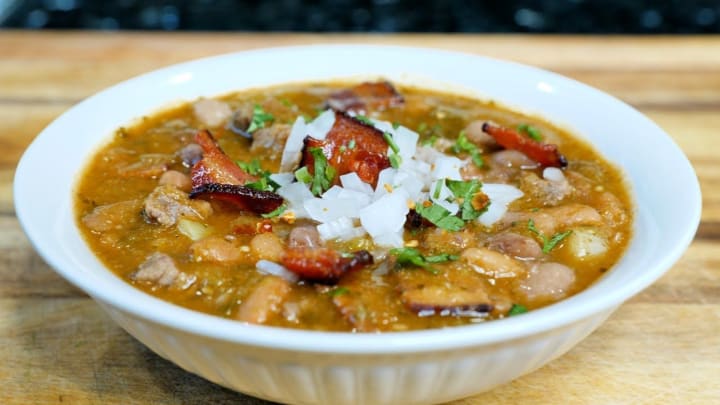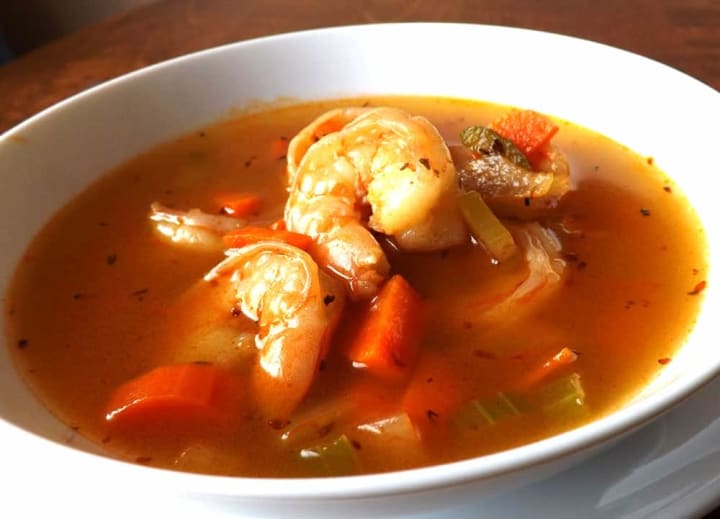 Caldo de camaron is a soup that combines shrimp, chayote squash, and carrots. The broth is flavored with chilis and stewed tomatoes. The soup is garnished with chopped avocado and a squeeze of lime juice.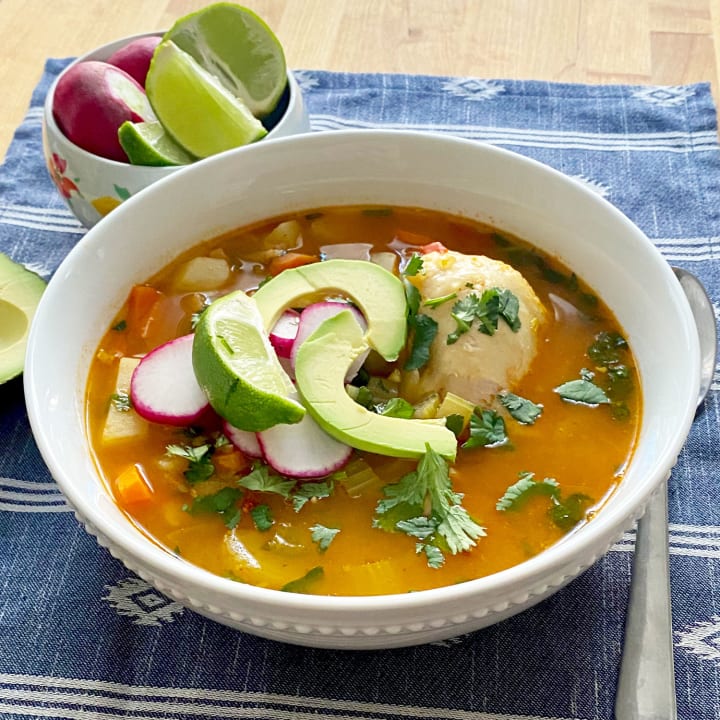 Caldo de pollos it a traditional chicken soup that is made with chicken pieces, rice, potatoes, and chopped vegetables. It includes spices like chili powder and coriander and is often garnished with a dollop of guacamole or avocado wedges. A squeeze of lemon juice or hot sauce can be added to the soup.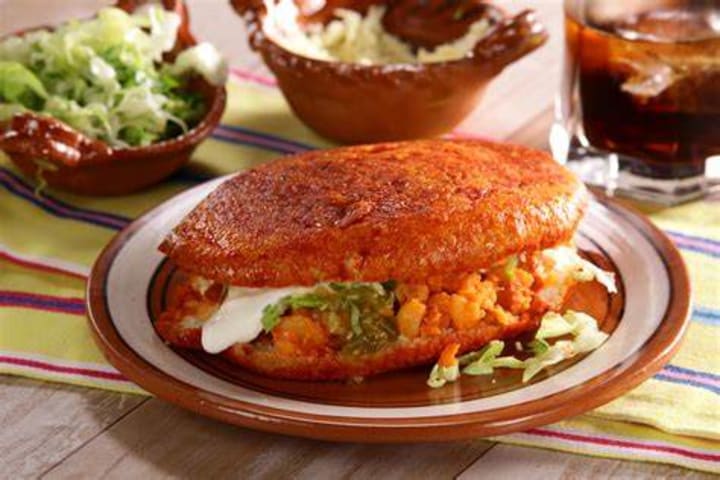 Sandwiches
Pambazo means two things Mexican bread and a sandwich made with the bread. The bread is usually dipped in a spicy, pepper-onion-garlic sauce called guajillo to give it a bright orange color. The sandwich is filled with potatoes, refried beans, avocado slices, chicken, and chorizo sausage. It is very popular in Puebla and Veracruz and can be served with a salad on the side.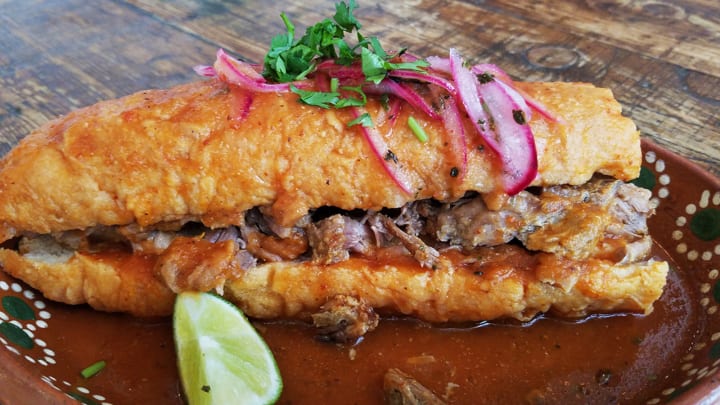 Torta ahogada is the signature sandwich of Guadalajara. The base is a salted bun that is crunchy on the outside and soft on the inside. It is filled with pork and submerged in a spicy salsa with vinegar, cumin, and chile de arbo pepper. Onions, a mild tomato-garlic salsa, and a squeeze of lime juice is added to the sandwich.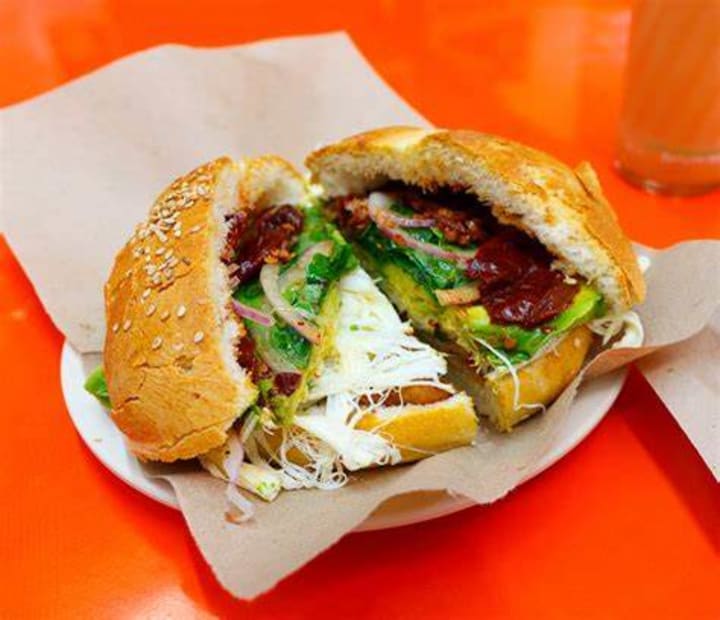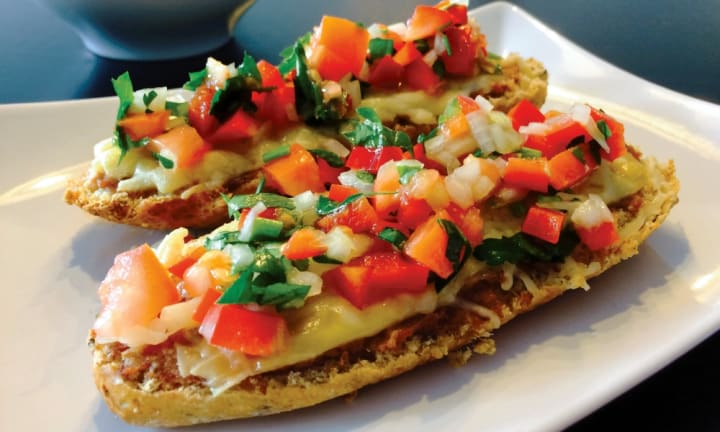 Mollete is a sandwich from northern Mexico. The base is a halved bolillo bread roll topped with refried beans, cheese, and tomato salsa. It is mostly a breakfast staple.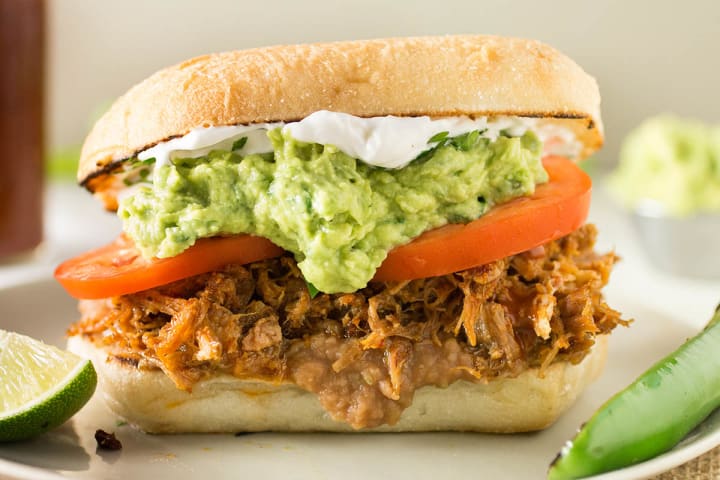 Mexican tortas are traditional sandwiches that are prepared with rolls sliced horizontally, buttered, and filled with beans, avocado, ham, queso, jalapenos, and can include fried beef or chicken or shredded beef or roasted pork.
Tacos
Tacos are the national dish of Mexico. They date back to the Mexican silver mines of the 18th century. The word taco referred to gunpowder wrapped in a piece of paper and inserted in rocks. It was a way to extract ore from the mines. Today it has a different meaning and is the leading street food in Mexico.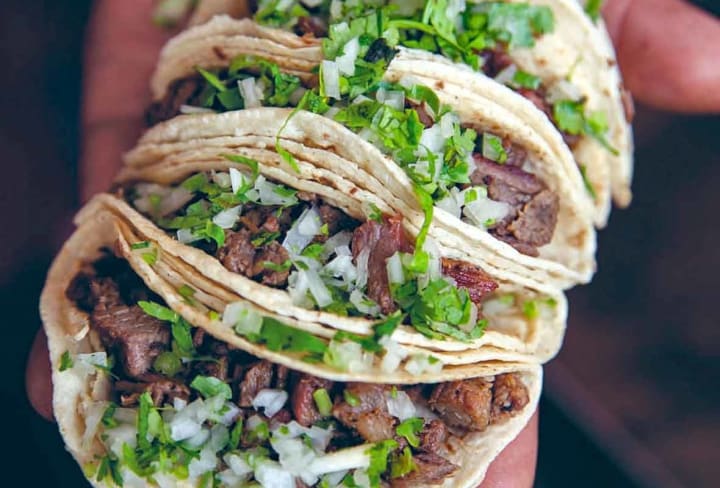 Tacos de lengua consists of thin slices of cooked, grilled beef tongue and are filled with other ingredients like salsa, coriander, and tart lime juice.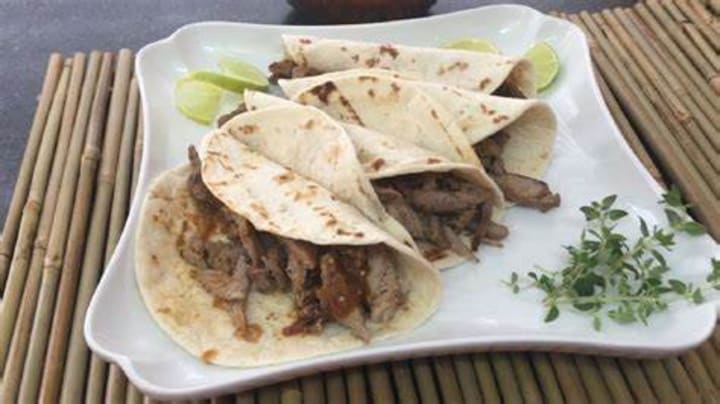 Tacos Arabes is a dish originating from Puebla. The pita-bread wrappers are filled with sliced cumin-marinated pork, spice chipotle salsa, and a sauce made with yogurt, lemon juice, olive oil, garlic, and parsley.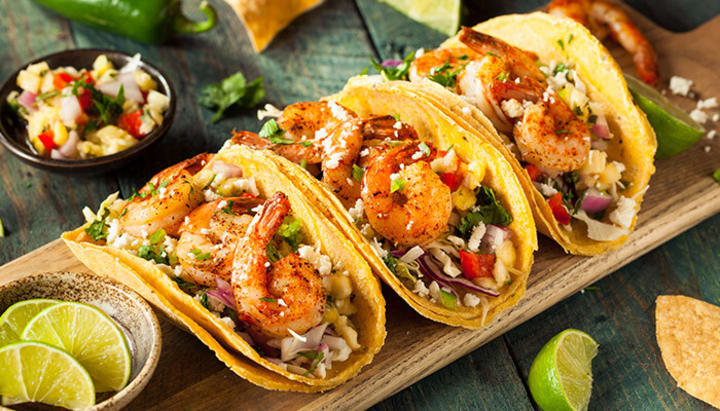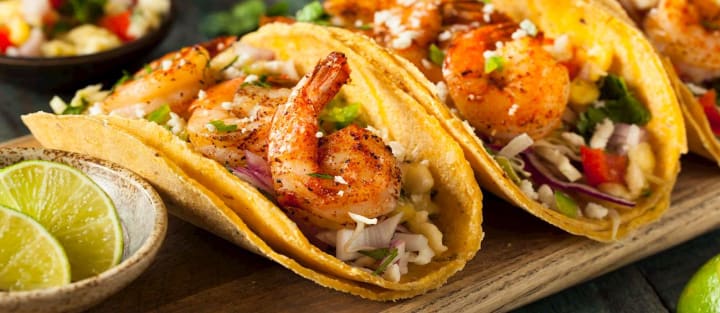 Taco de camaron are shrimp tacos originating in Baja California. It is filled with shrimp, tomatoes, onions, coriander, mayonnaise, or pico de gallos. Served with lime or lemon wedges.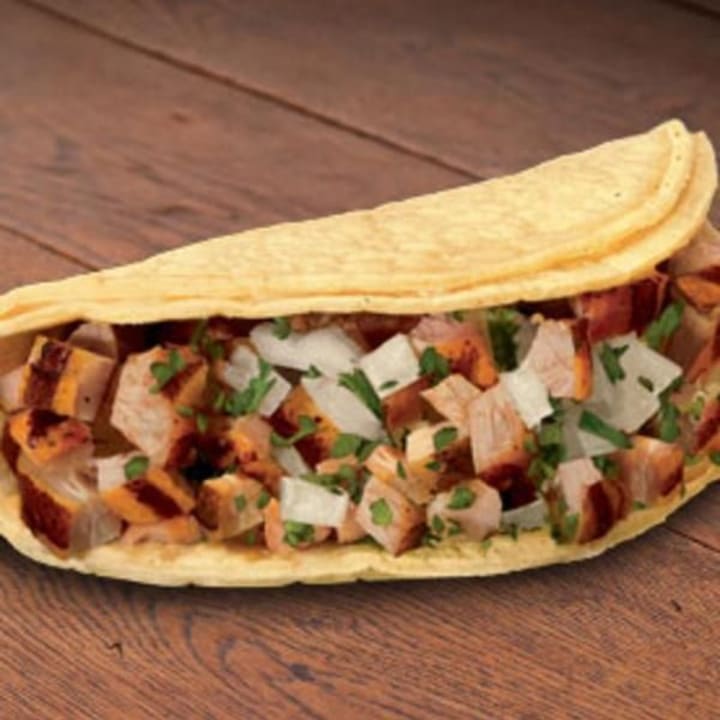 Tacos al carbon includes meat grilled over hot coals. The corn flour or wheat flour taco is filled with grilled meat like skirt steak. Then topped with bell peppers, onions, and freshly chopped coriander. It is recommended to be served warm with a squeeze of lime juice and a dollop of sour cream. 
Tacos de pescado or fish tacos originated in Baja California. Corn flour tacos are filled with fried or grilled fish pieces. Then topped with vegetables like cabbage or lettuce and sour cream or mayonnaise.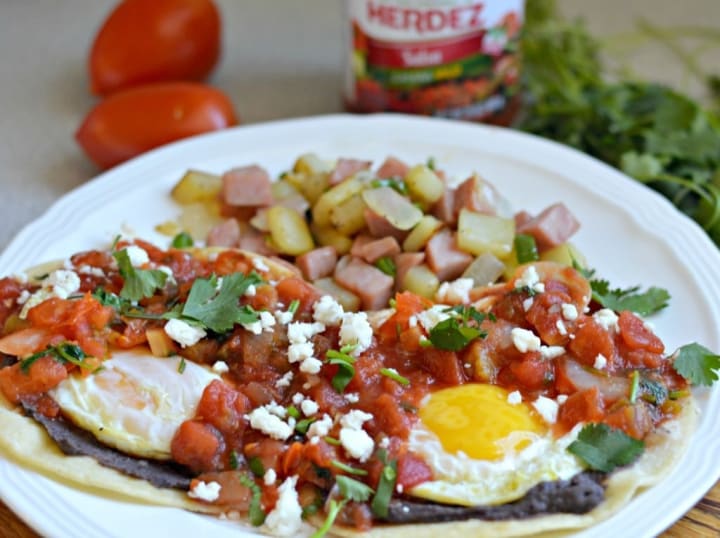 Tortillas
Huevos rancheros is a traditional breakfast dish. Tortillas are topped with eggs, beans, and a selection of meats. Then covered with a tomato-chili sauce or salsa. North American variations include ingredients like avocado slices, garlic-chili sauce, and melted cheese.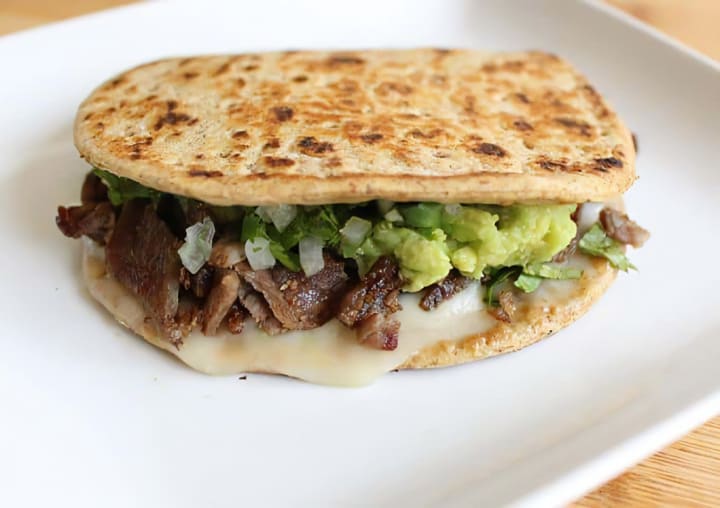 Mulitas consist of crispy tortillas filled with chunks of grilled meat, cheese, and salsa or guacamole topping. They can be drizzled with lime juice.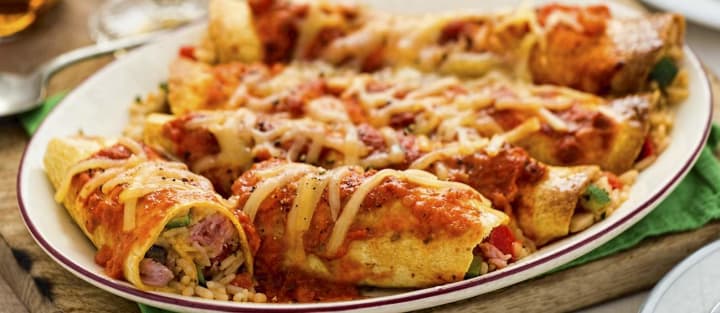 Enchiladas de camaron are prepared with fried tortillas. They are filled with shrimp and ingredients like corn, onions, chiles, tomatoes, and coriander. The rolled tortillas are garnished with avocado slices and grated cheese.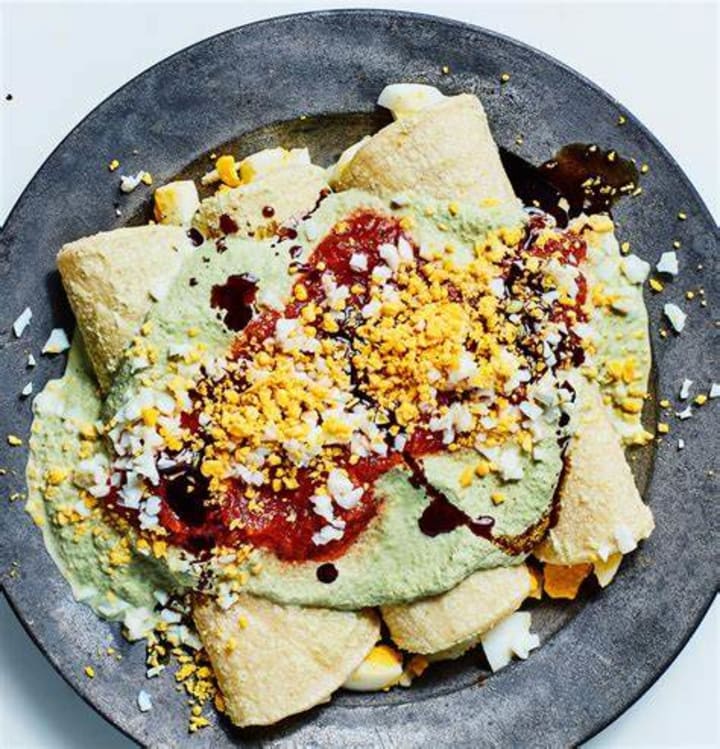 Papadzules have Mayan origins. The tortillas are filled with eggs and drenched in a sauce made with pumpkin seeds and epazote. It is eaten for breakfast and can be topped with hot chilis and pickled onions.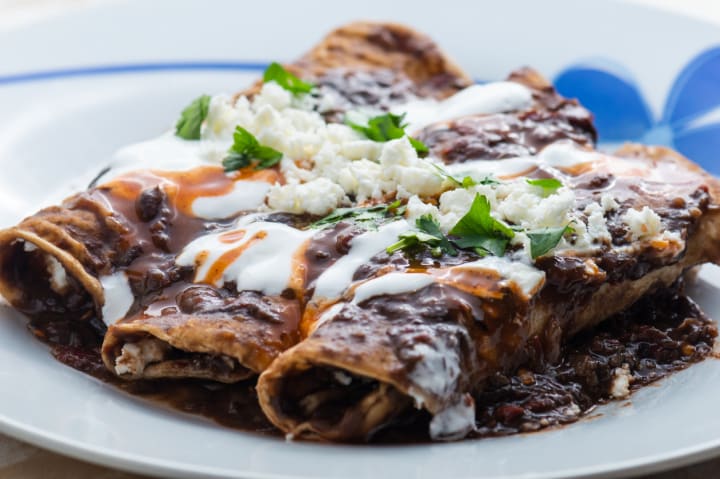 Enfrijolada is a dish that consists of fresh corn tortillas topped with beans in their liquid. Other toppings can include shredded cheese, chicken, and different vegetables.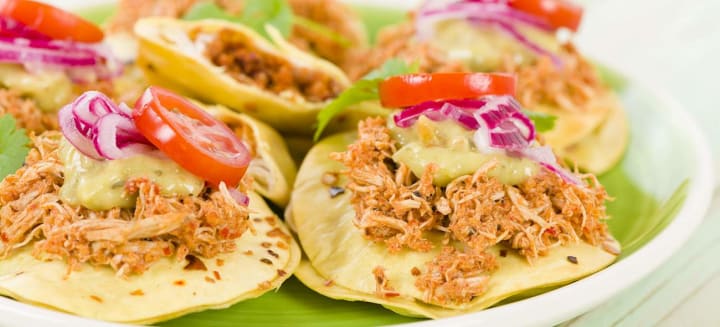 Panuco is a specialty from Yucatan. The tortillas are topped with refried beans. Any other ingredients can be added like cabbage, tomatoes, avocados, and onions, as well as shredded chicken, fish, and pickled hot peppers. Traditionally they are served warm.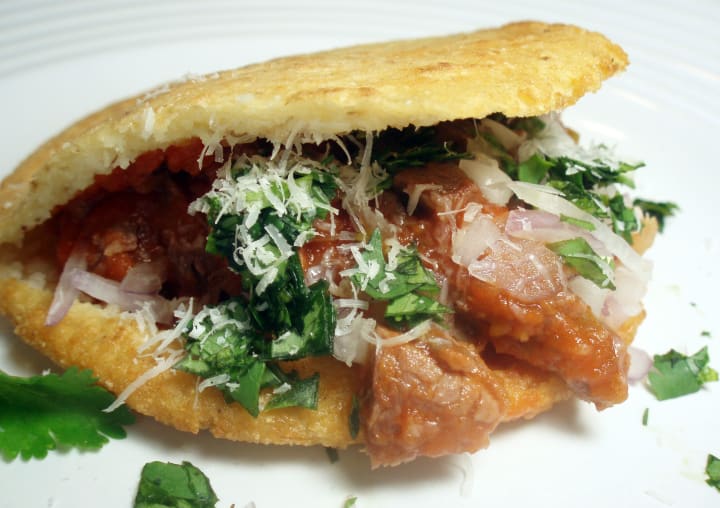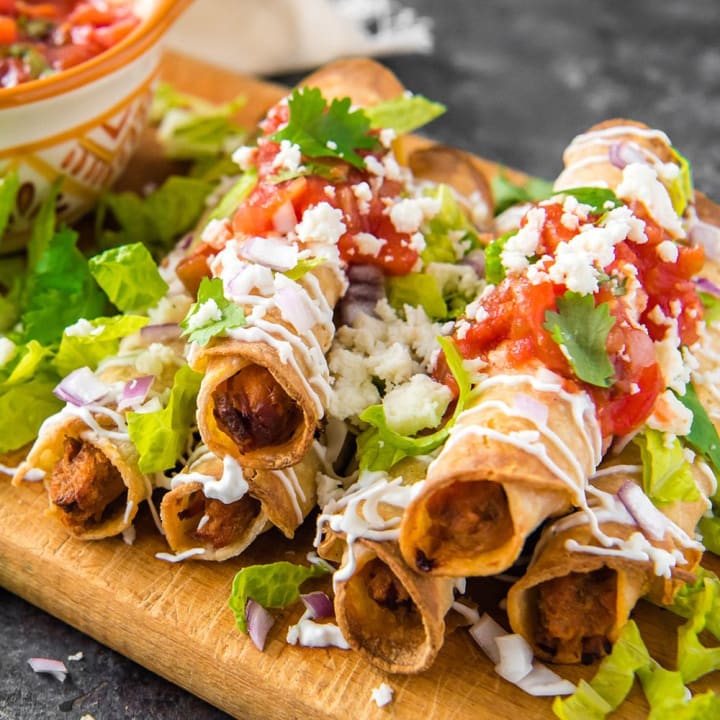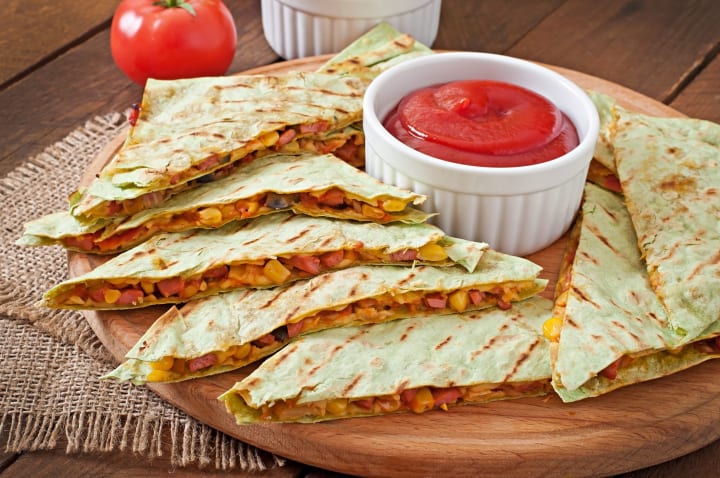 Quesadilla is a Mexican snack that consists of a flour or corn tortilla filled with cheese. It is usually folded in half and can include ingredients like meats, beans, or potatoes. It is then cut into wedges and served with salsa or guacamole. These can be topped with diced tomatoes, onions, lettuce, or hot chilis.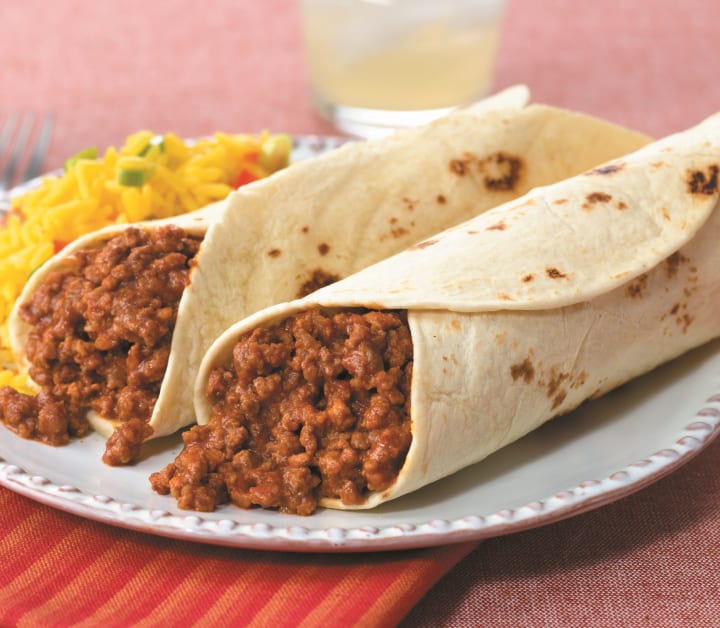 Burritos consist of wheat flour tortillas filled with meat, beans, rice, lettuce, guacamole, and cheese.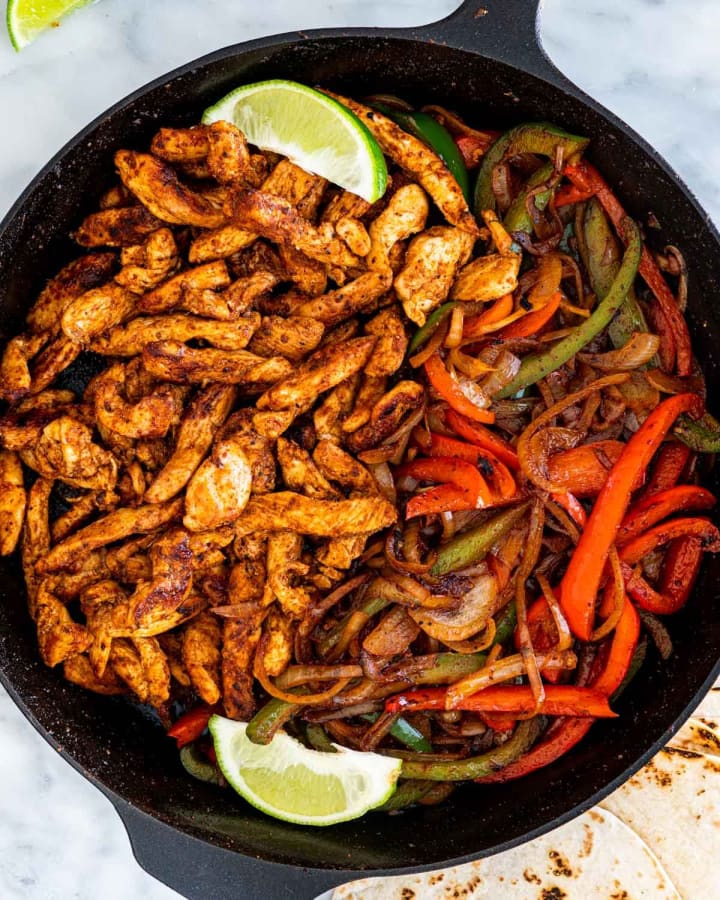 Fajitas are a popular Tex-Mex dish that is prepared with marinated, grilled skirt steak served in a wheat flour tortilla. 
Various Dishes
Arroz rojo is a popular Mexican side dish and consists of rice, onions, chili peppers, garlic, and coriander, flavored with a red tomato sauce. It is usually served with different Mexican beef, pork, and chicken dishes.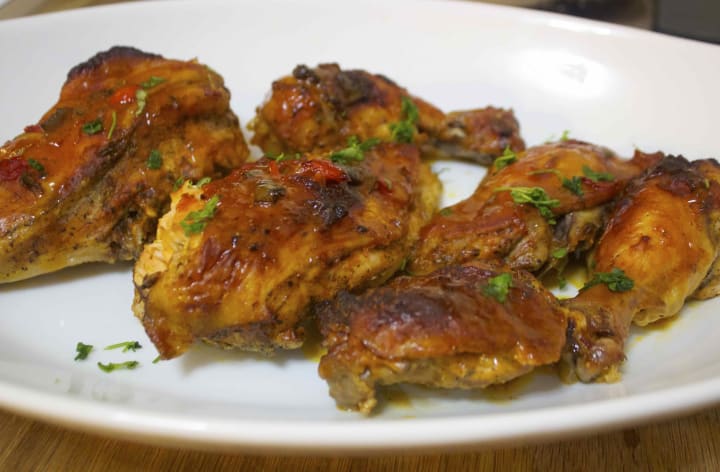 Pollo asado is a dish that is prepared with marinated grilled chicken seasoned with citrus juices and cumin. The dish is accompanied by warm, tortillas and pico de gallo on the side. Achiote powder gives the chicken a golden color.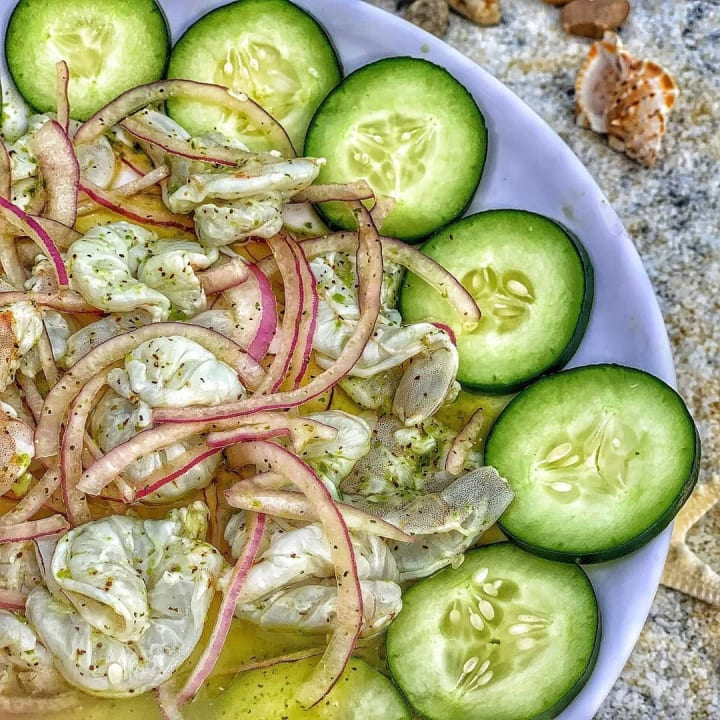 Aguachile is a dish that originated in the Mexican state of Sinaloa. It is a type of ceviche consisting of fresh raw shrimp, cucumber, red onion, lime juice, and water-pulverized chilis. This dish is served immediately after the shrimp have been coated in lime juice. It is accompanied by avocado and tostadas.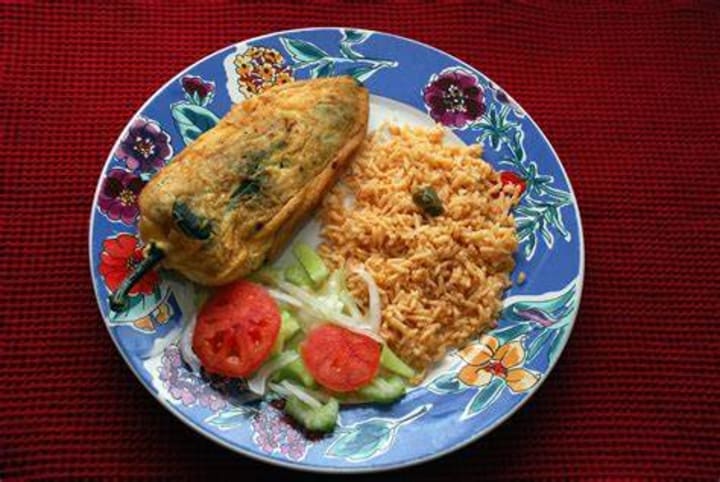 Chile relleno is a dish that originated in the city of Puebla. It is prepared with chili peppers stuffed with ingredients like cheese, nuts, cinnamon, and diced meat. After the peppers are stuffed they are dipped in eggs and flour, then deep-fried in hot oil. It is served as an appetizer or snack.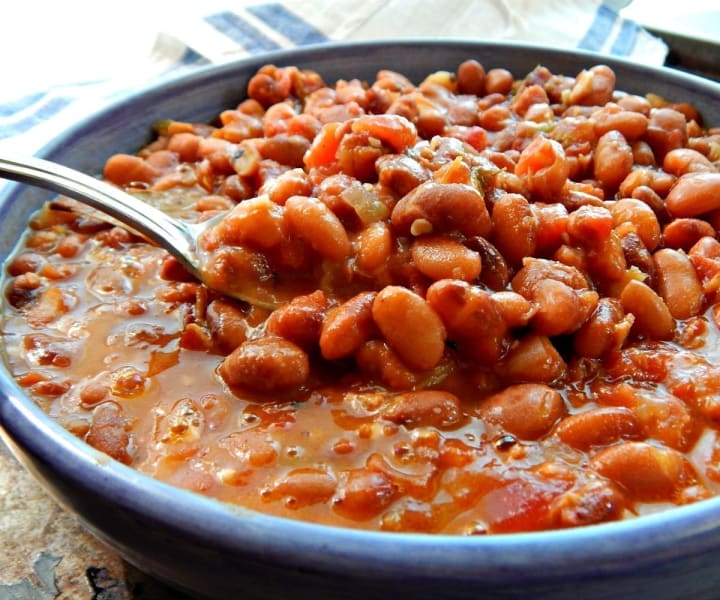 Frijoles charros is a dish that is made with beans, onions, tomatoes, chile peppers, and coriander. The meat used for the dish is bacon, ham, or salt pork. The ingredients are cooked with liquid in a pot until the beans are tender and some liquid still remains.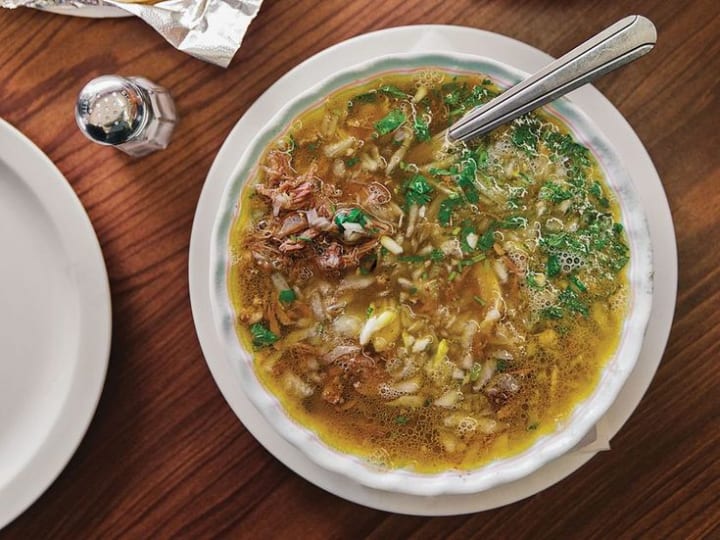 Birria is a traditional, slow-cooked goat stew that originated in the state of Jalisco. The meat in the stew includes Ingredients added to the meat including roasted chili peppers, garlic, cumin, bay leaves, and thyme.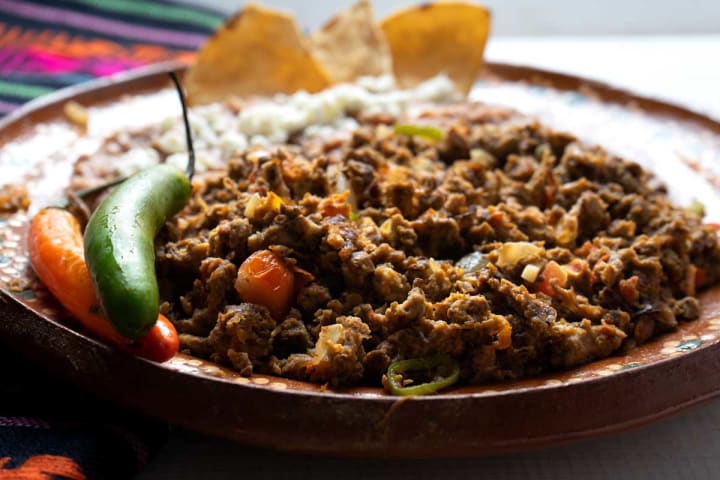 Machaca is a traditional dish that is prepared with marinated and shredded beef. The marinade includes garlic, salt, pepper, lime juice, Worchestershire sauce, and chilis. The beef is then cooked with onions, garlic, bell peppers, and finely chopped tomatoes.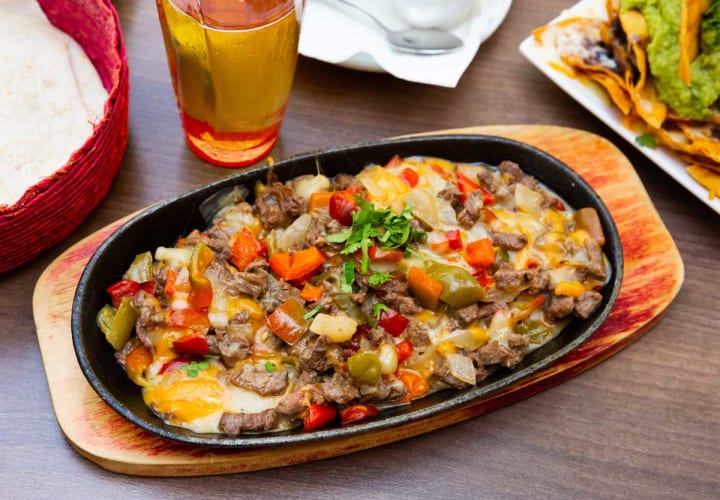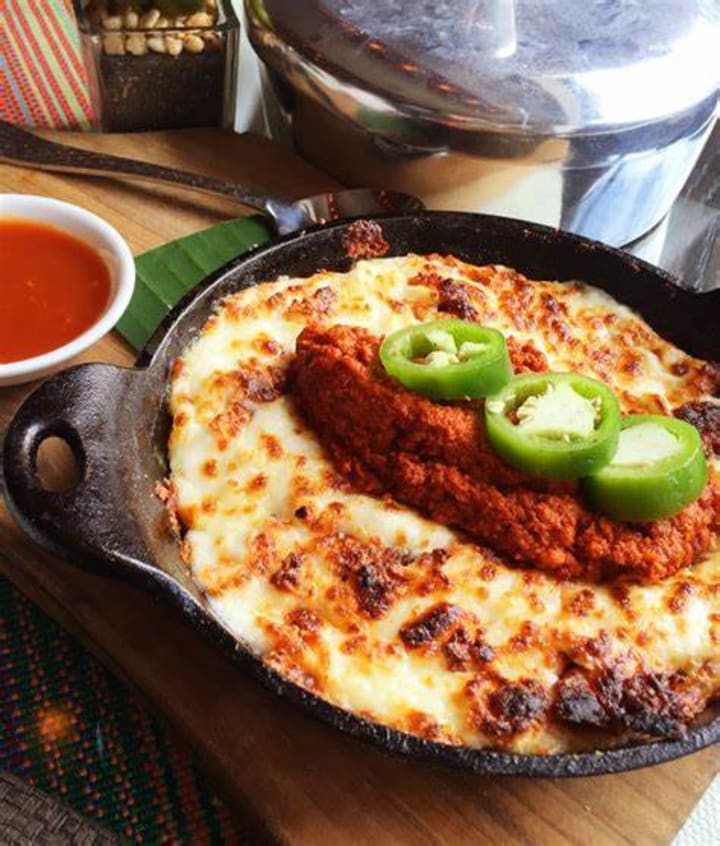 Queso fundido is a tasty dish prepared as an appetizer. It includes pieces of chorizo, tomatoes, onions, poblano peppers, and stringy, melted cheese. It is usually served on soft corn tortillas.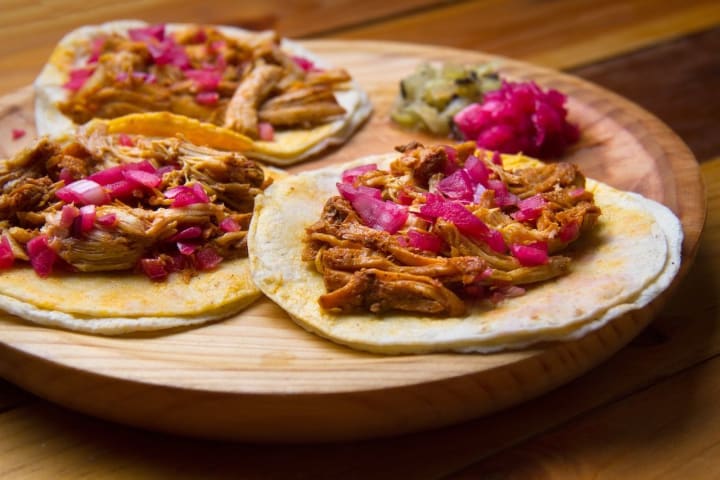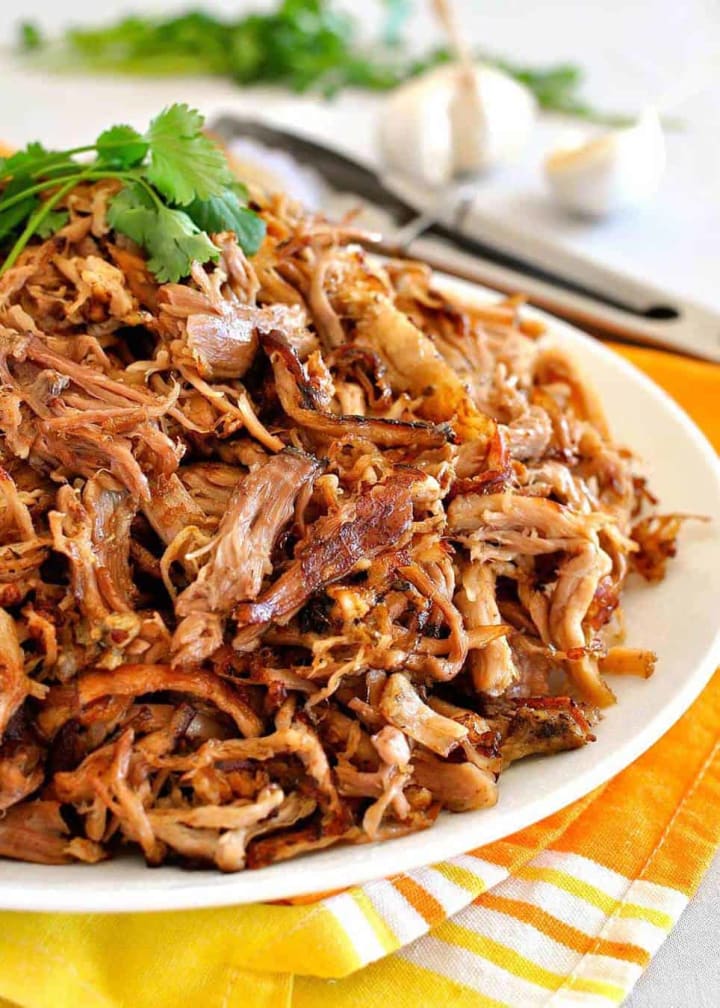 cuisine
About the author
My passions are writing and creating poetry. I write for several sites online and have four themed blogs.
Reader insights
Be the first to share your insights about this piece.
Add your insights