The Best Instant Pot Mac and Cheese
Such an Icon Comfort Food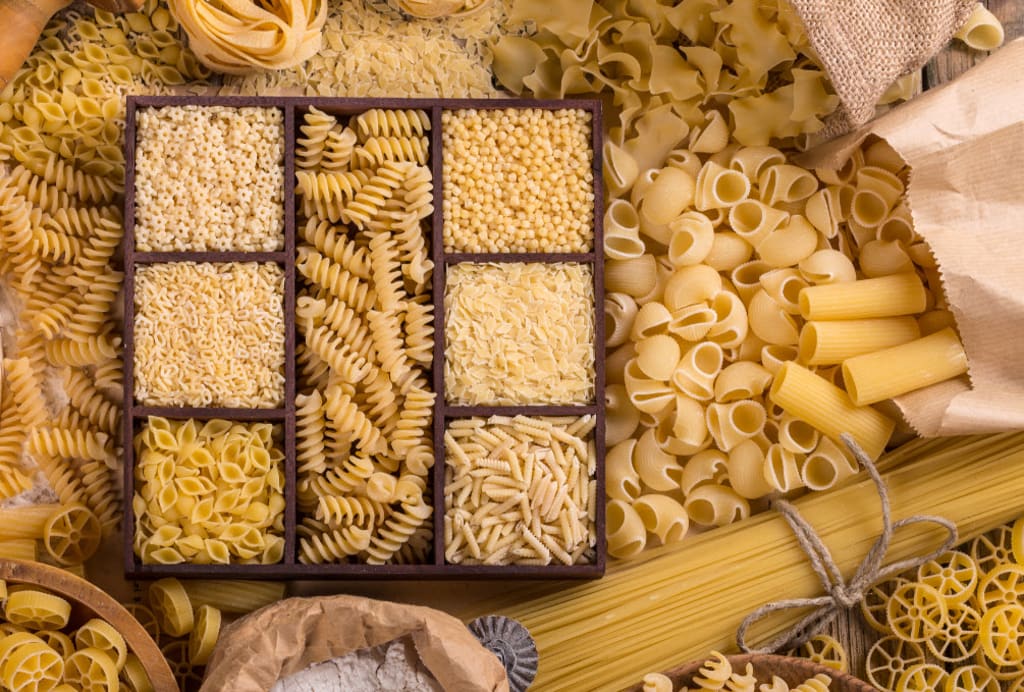 Mac and Cheese is such an icon comfort food that it does not need much of an introduction. Everyone has probably tried this easy and delicious recipe in their lifetime. No matter what part of the world you are from, you have probably tried mac and cheese in one form or another.
This dish is well known in the USA because it has a history dating back to 1937 when Kraft Company put it in a box. Since that time, this dish has exponentially grown in popularity and is served to kids and adults alike.
The main reason for its popularity is that it is very quick and easy to make. Basically, all you have to do is to cook the pasta, and then add various cheeses to it. The dish is creamy, delicious, and very flavorful. Also, you can serve it as a main dish, or pair with meats, such as Pork Loin, or Meatloaf.
No matter how you plan on serving this dish, you are most likely going to enjoy this creamy meal.
You are probably very familiar with making Macaroni and Cheese the traditional stovetop way. However, did you know that you can easily and quickly make it in the Instant Pot? Well, in this article, I will teach you and show you how you can make the best Instant Pot mac and cheese on your own. I have been making this recipe well over 7 years now, and I believe it to be one of the easiest and most delicious recipes you can make in the Instant Pot.
A little bit about me…
My name is Catalina Castravet, and I am the owner of Sweet and Savory Meals. I am a professional chef and food blogger who is always on the lookouts for tasty and delicious recipes. I love creating and writing about various recipes from all around the world. Also, I share every single one of them with my audience on my blog. In this article, I decided to take some time and write about one of my favorite comfort food – Instant Pot Mac and Cheese. I hope you will give it a try, and enjoy this recipe as much as I do!
Why cook Mac and Cheese in the Instant Pot?
Making this recipe in the Instant Pot is fun and easy. Firstly, the cooking time is greatly reduced. The whole meal will be ready in under 10 minutes from start to finish (including cooking the pasta). Also, making it in the Instant Pot you can rotate from the traditional stovetop version. It is also very quick and easy to prepare, resulting in a creamy and flavorful meal.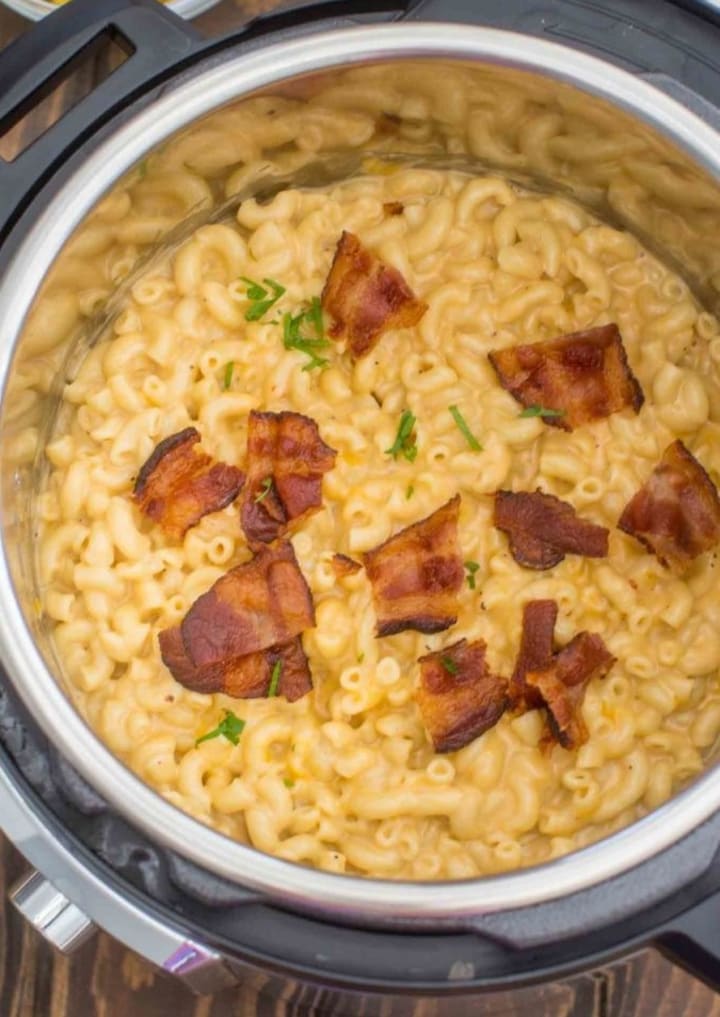 What is an Instant Pot?
An Instant Pot is an electronic multi-cooker that cooks the food under pressure. It has various functions such as sauté, slow cooking, steamer, etc. You can cook pretty much anything in it, starting from steaming veggies, all the way to cooking frozen meats.
Can you cook macaroni in the Instant Pot?
Absolutely! The beauty of Instant Pot or an electric pressure cooker is that you can cook pretty much everything in it. Cooking pasta from scratch is also possible. You simply add the macaroni to the pot along with the liquid, and cook it for 5 minutes on HIGH pressure. It is very simple and convenient.
How to make the best Instant Pot Mac and Cheese?
Making this recipe is extremely easy. Once you have the ingredients ready, the rest is simple.
1. Simply add the macaroni to the pot, and fill it with liquid. Water or broth will work.
2. Then, cook it on high for about 5 minutes.
3. Once cooked, add the cream and cheeses, and stir well to combine.
The full recipe with exact measures, step by step instructions can be found on video tutorial as well.
What is the best pasta for Mac and Cheese?
As a general rule, you want to avoid long and thin pasta like spaghetti. Instead, go with something shorter and that has more surface area. This way the melted cheese can stick better to it. Some of the best pastas to use would be macaroni and shells. Both can be easily found in the local grocery stores.
What is the best cheese for Instant Pot Mac and Cheese?
The secret for best mac and cheese consists of using various types of cheeses. I have made this recipe dozens of times now and had experimented a lot with it.
What I discovered, that it is best to use a mixture of sharp cheeses, such as cheddar, parmesan, in combination with mozzarella, or Gouda.
Also, it is important to use freshly-grated cheeses and avoid pre-shredded ones that are sold already packed. Because the cheese you use will play an essential role in the taste of the dish, try to go with the best quality, and also combine a few varieties.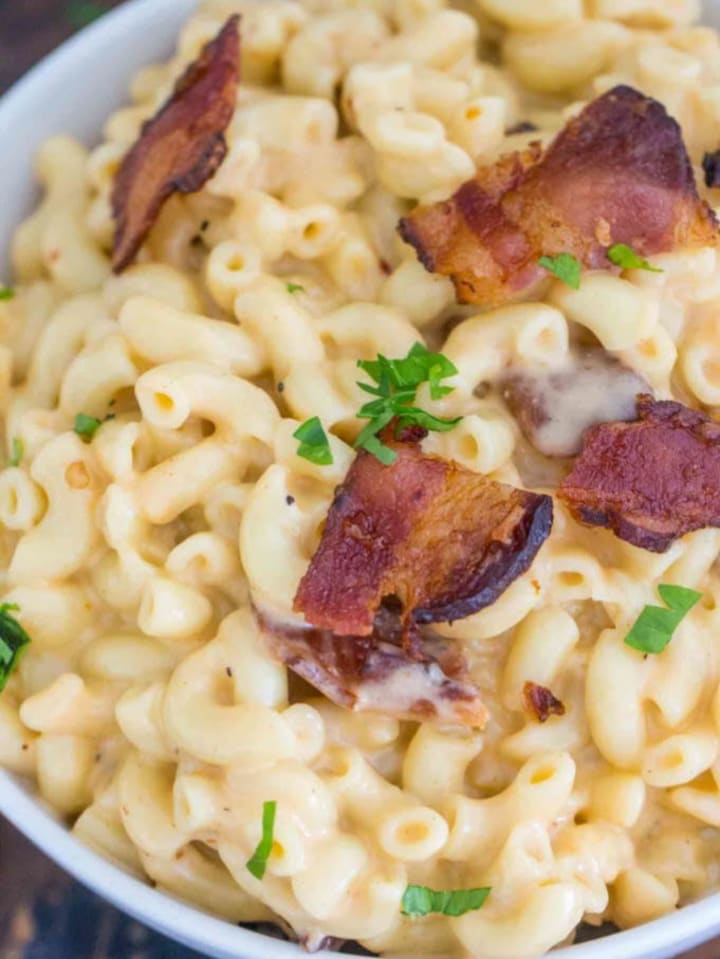 Final thoughts…
Instant Pot Mac and Cheese is definitely a dish to try. It is super simple, and easy to make, yet very creamy and delicious. I have made this recipe for many years, and modified it to be, what I think, the best Instant Pot Mac and Cheese recipe.
I hope you will give it a try, and enjoy it as much as I do. Please let me know how you liked it, and share your comments with us. Whether you are looking for Instant Pot or non-Instant Pot dinners, we have over one thousand to pick from.