The Best Coffee in Edinburgh
I dare you to challenge me...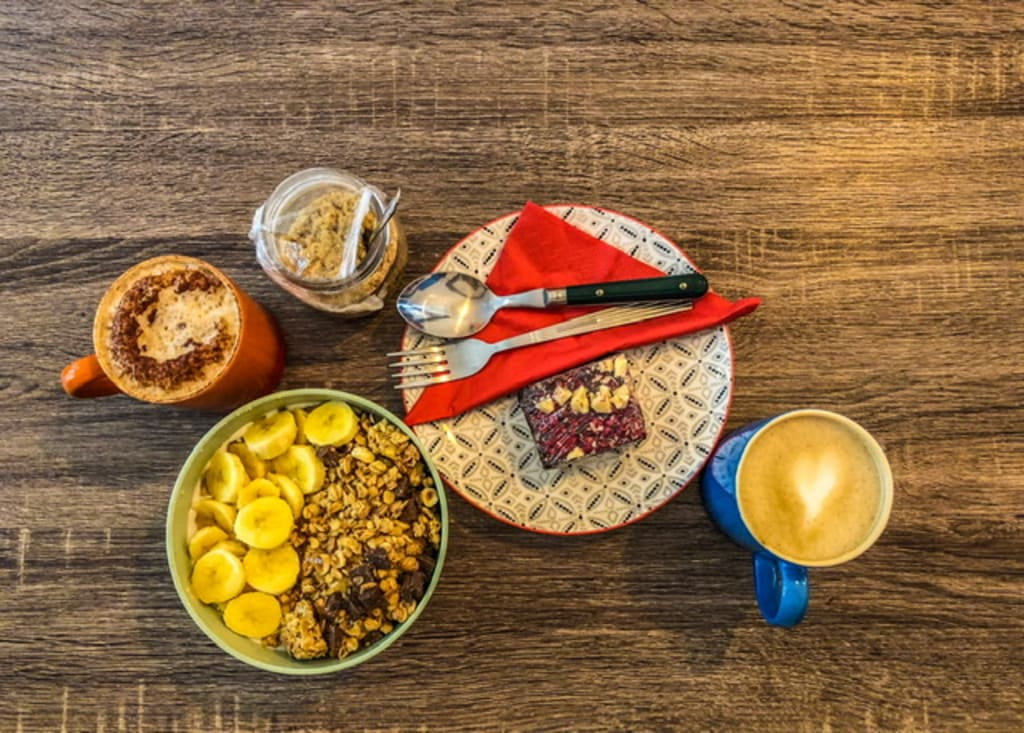 A long journey, a weight lifting drive that takes us further from heavy, isolated, home-stayed days. A friendly smile, a comfortable couch, then the sip of pure, warm, joy. We looked at each other after that first mouthful of goodness, a mirrored smile spreading on both pale faces.
"Holy shit that's good coffee"
Edinburgh is a pretty cool place. There's plenty of touristy sights to see, including but not limited to; Old town pubs serving classics and crafts for the beer drinkers, graveyards, castles and churches for the history fanatics, charity shops for the thrift shopping "hippies" and cafés for the coffee, tea, pastry and cake lovers (me!).
Today I am here to tell you where to get THE best coffee in Edinburgh. So getting straight to it, the winner is *insert drum roll here please*
Love, Peace and Coffee.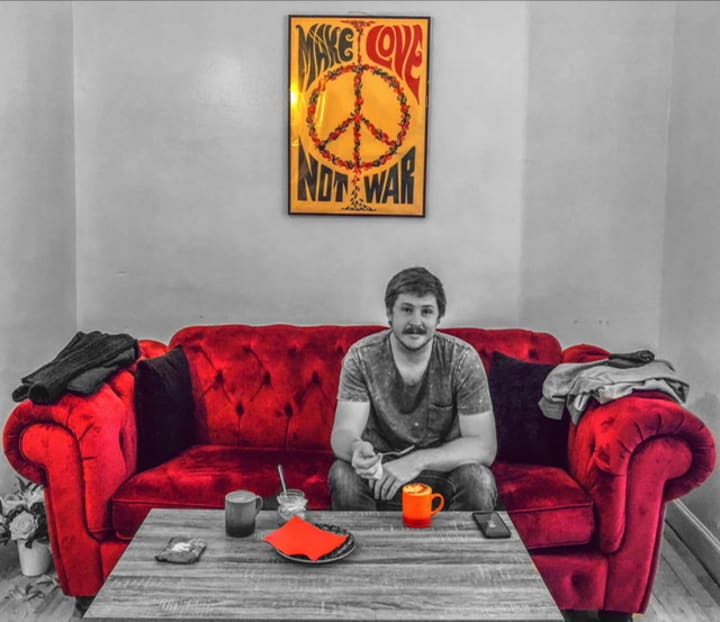 We didn't stumble across this little beauty by chance. We love coffee and on our first little adventure through Edinburgh we really, REALLY, felt we deserved a nice sit-in coffee at a café close to what we had planned for the day. (A walk along the Royal Mile, Old Town, Edinburgh Castle and hopefully a good pub for dinner... which turned out to be The Abbey, Newington, can highly recommend btw for both food and staff... bang on)
So basically we looked up cafés nearby, and we won't usually settle for less than 4 star reviews when we go coffee hunting. Luckily for us, Love Peace and Coffee provided us with a pretty decent 4.9 star (google reviews) that we obviously couldn't pass up. And yes before you quite possibly judge that we didn't give other cafés and wonderfully talented baristas their fair chance, we tried at least five other cafés around Edinburgh too. All with decent reviews and a couple with genuinely good coffee. But none compared to LP&Coffee. ONE came close, in smiles, friendliness, decor and taste in food and coffee and that was The Richmond Café, 52 West Richmond Street. Coming in at second place with a 4.6 star (google reviews), my belly was happily filled with the yummy vego breakfast and my taste buds were delighted with the Café latté. More so, I was pretty impressed with how well the indoor plants are taken care of. They were so healthy and green, it's clear the owner (very nice man!) shows his plants a lot of love. I like this in a human.
After the "Holy Shit that's good coffee" moment, we sat, sipped and savoured for a while. I honestly can't begin to describe how good I felt sitting on that couch, drinking this cup of heaven. On the way out we got speaking to Hannah, the barista/owner of LP&Coffee. I swear I didn't want to leave, ever. She's worldly, well travelled, full of energy and stories you want to hear more of, a lover of Woodstock and music and life in general. What an absolute gem of a human being. Weird and crazy and wacky and all in a wonderful way. And Hannah's story? It's not mine to tell, but wow. To hear where she has come from and to see what she has done with her young life, "inspired" is the first word that comes to mind.
Many content mornings and afternoons were spent at Love, Peace and Coffee. It gets a 5 star rating from me, all the way from its completely made out of recycled junk sign above the entrance, to beautiful Hannah and of course, the coffee that tasted like home sweet home.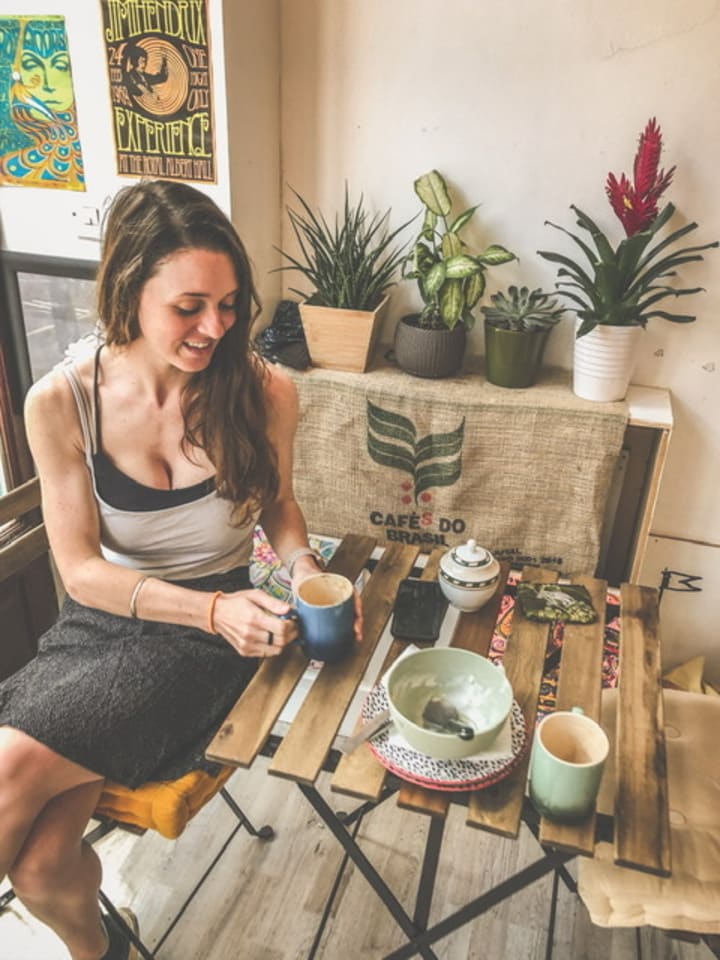 Ps... Hannah learned to make coffee while she was in Brisbane, Australia. So it really was Home made coffee for us *insert hands in the air and cheering here*
Enjoy your coffee all!