The Best Cities for Foodies
Everyone loves food, here are some of the top favorites for food lovers.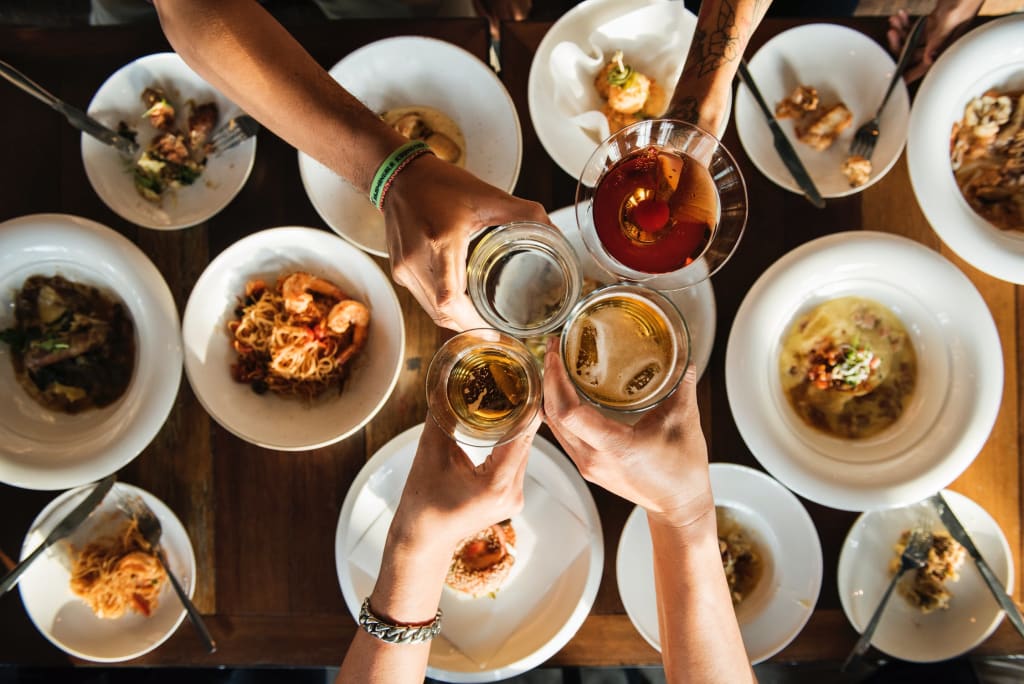 Food is a basic necessity, and since you cannot do without it, you would better have the best of it. Hence, some people will travel the world to sample the best foreign cuisines. Here are the best cities that food lovers can visit.
1. Lima
If you are a food fan looking to go to South America, Peru has a city that is located by the coast called Lima. Some of the delights that you can enjoy in this city include a dish that features white corn, sliced raw fish, lemon, chili, and sweet potato. They also have numerous Japanese/Peruvian fusion cuisine as well as other foods such as causa and tacu-tacu, among others. You can enjoy seafood at La Red and Punto Azul, and Italian-fusion at Los Bachiche.
2. Tokyo
When visiting Japan, you can always enjoy fantastic food in Tokyo. Japanese foods are artistic, tasty, and fresh. In addition to egg noodles called ramen, you can also enjoy sushi, unagi, shabu-shabu, okonomiyaki, and tempura. One of the most popular street foods in Tokyo is yakitori bites. The seafood restaurants and tuna auctions will overwhelm you.
3. Dublin
Dublin offers some of the best comfort foods in Europe. You get to enjoy their amazing local cuisine as you immerse yourself into the serene view of green hills. They have some of the best sausage rolls, oysters and Guinness, black pudding, soda bread, fish and chips, and sea salt ice cream. Moreover, the city offers you the chance for some top-shelf Irish food, fresh seafood, and tea as well as alcohol.
4. Seattle
Seattle is luring to travelers due to its international cuisines, barbecues, fish, cherries, and coffee. Some great seafood includes oysters, mussels, and clams. While the Walrus and the Carpenter excel at luscious oysters, the Pike Place Market offers the best clams. You can also savor chicken and waffles as well as pork burgers.
5. Rome
One of the most popular cuisines in the world is Italian cuisine. If you are a foodie traveling to Italy, Rome is a destination you must visit. Be sure to try Roscioli, Da Danilo, zucchini flowers, pizza Bianca, and Roman style pizza. You can also enjoy some of the best fish at the Trastevere fish market.
6. Wilmington
Wilmington is a North Carolina's port city. It has some of the best restaurants that let you indulge in excellent soups, sushi rolls, salads, and entrees. North Carolina is popular for its culinary scene. It also has some of the best seafood in the city. So if you are looking to explore Wilmington waterfront dining, you will not regret your decision.
7. Melbourne
Melbourne is Australia's center for those who love food. The city has experienced a rich history of immigration between the 19th and 20th centuries, making it a diverse city with people from Africa, Asia, Europe, and Latin America. You can enjoy Italian bites at Lygon Street, Greek morsels at Londsdale Street, and Chinese cuisine at Little Bourke Street.
8. Mendoza
Some of the best wines in Argentina originate from Mendoza. The city also offers some of the best foods to accompany the wine. Hence, you will get to enjoy adventures, fine wine, and excellent cuisine in this majestic city. Some of the best wineries in the region offer great multi-course wine lunches in their winery restaurants that provide scenic views of the Andes. Some of these restaurants include Siete Fuegos, Andeluna Cellars, and Bodega Ruca Malen.
9. Manila
Manila has some of the best street food in the Philippines. It has a wide variety of them, which makes it easier to find the best one for your taste buds. Additionally, you will get to enjoy the local cuisine in some of the city's high-end restaurants.
Whether it is Manila's street food or Tokyo's seafood, all these options will offer you the chance to eat the best of what the world has to offer. What's more, you will get to enjoy the adventures offered by these stunning cities.