The Best Chocolate Cake Flavour Combinations
Chocolate Cakes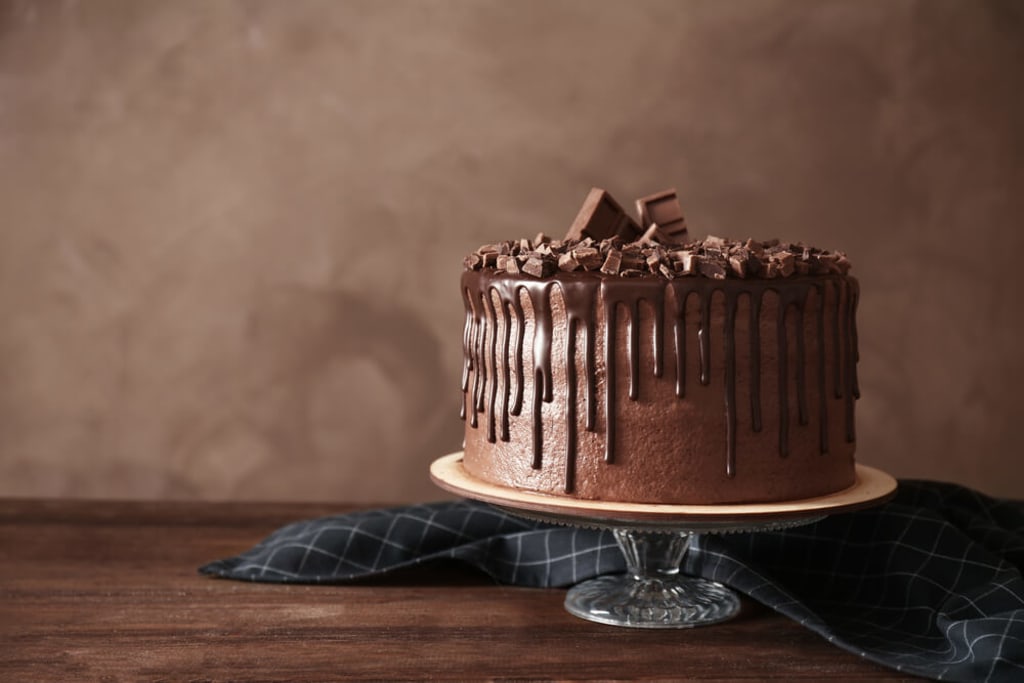 Chocolate Cake
Cakes are perfect for birthdays, parties, wedding ceremonies, celebrations, and generally for any other event. You can find a lot of bakeries and cake shops around your place that are offering you delightful cakes with amazing designs and wonderful taste. Cakes are now available in almost all kinds of flavors like vanilla, lemon, coconut, ginger cake, chocolate cake, and many more.
The most demanding and delicious cake is considered to be a chocolate cake. Chocolate cake is the dessert we crave for every occasion and celebration. When it is paired with the right flavor along with filling and frosting, you will get an incredible cake with a finger-licking taste. Chocolate cake is available in different combinations with a perfect taste. All of these flavors are wonderful and worth trying. You can order them from a bakery or bake them in your own kitchen.
Some Of The Best Chocolate Flavor Combinations And Their Recipes Are Given In This Blog.
Good to Know
Whenever you are baking a cake, especially chocolate cake you should know how its flavor can be affected. It may be affected by the type of cocoa beans, the quantity of milk you used, or the process of making or baking. The beans used are fermented and roasted and then develop a flavor. This results in the delicious, roast, and caramel aromas that you must love.
Moreover, its good and bitter taste also depends upon the amount of sugar you use. The less sugar you add to your chocolate, the more bitter it will taste. And the more bitter it tastes, the more fascinating it is for pairing it with other foods. Remember that unexpected ingredients in your chocolate cake would turn it into a marvelous chocolate cake.
Best Chocolate Combinations
1- Tea, Coffee and Chocolate Combinations
It is one of the amazing facts that you can add coffee to all aspects of your chocolate cake. Whether in buttercream, spongy, frosting, and decoration. Because a little coffee in a brownie or chocolate cake can properly satisfy the chocolate flavor. If you want the best for your taste and coffee roasts, then the best coffee is a dark, bold roast for your dark chocolate cake. However milk chocolate is good for medium roast such as Colombian or Kenyan along with a lighter roast like Yemeni that is ideal for white chocolate.
2- Chocolate and Fruit Combinations
No doubt one of the very best chocolate cake combinations is fruity. It is a classic combination that provides you an amazing taste. If your cake is too sweet because you make it by using milk or white chocolate then the best option for you is something more acidic such as passion fruit. It will certainly work perfectly for balancing out your sugar and fat. Aside from it, you can also use sweeter fruits like mango, strawberry, etc. with dark and bitter chocolate cake. They will nicely balance fillings, decorations, and toppings on your cake.
3- Nuts, Caramel, and Chocolate Combinations
Nuts and caramel are some of the most classic combinations of chocolate cake. The velvety texture of caramel is something short of dreamy whenever you combine it with dark chocolate. The salted caramel muddy nuddy cake is one of the best flavors of it. However, nuts like hazelnut, peanut, almond, and walnut all make a great pair with darker chocolate cake. They will also add a delicious whenever used in your cake's topping or sponge.
Some Other Chocolate Cake Combinations
Chocolate cake has many more delightful combinations, some of the best are given here.
● Dark Chocolate Cake with mint buttercream
● Chocolate Cake with chocolate ganache
● Chocolate pecan cake with mascarpone cream
● Cherry Chocolate cake with vanilla buttercream
● Chocolate fudge cake with crushed Oreo buttercream
● Dark Chocolate Cake with strawberry, or raspberry buttercream
● Chocolate Birthday cake with chocolate frosting
● Dark Chocolate Cake with peanut butter frosting.
Chocolate Cake's Recipes
1- Moist Chocolate Cake
It is a versatile cocoa-based recipe of chocolate cake that will fill your mouth with water. It is very simple to make and bake as it contains very straightforward and easy ingredients that you can combine in a bowl quickly. If you add a cup of hot coffee it enhances the chocolate flavor and also creates a smooth batter that will bake into a delicious and moist cake. This batter can also be used to bake a layer cake according to a recipe and it can also be used to make a sheet cake or even cupcakes and brownies. You can also add vanilla and chocolate frosting flavors as you want.
2- Intense Chocolate Cake with Cream Cheese Frosting
This chocolate cake has an easy and reliable recipe that will certainly become one of your favorites. However, the intense chocolate flavor comes with the addition of hot coffee to the batter. It will help the ingredients to mix well and also deepens the chocolate cake. Its ingredients are not so expensive and are easily available. Between four layers of chocolatey cake, sweet cream cheese frosting makes it a memorable dessert for you.
3- Chocolate Oreo Cake
The idea of this cake is an Oreo's lover's dream, as it is an entire package of cookies within the frosting. Chocolate oreo cake has three layers and plenty of space in these layers for oreo goodness for your every bite. The ingredients of this cake are so simple that you can mix in a single bowl making no fuss. This cake comes out moist and delightful every time and the Oreo flavor in every bite gives you another pleasure.
Final thoughts
Some of the best chocolate cakes along with their combinations and flavors are discussed above. You can try any of them at home whenever there is a birthday party or a celebration at your place. Their taste and texture never disappoint you and you will come back to again and again. Furthermore, if you are searching chocolate cake order online in lahore, then Cakes and Bakes is highly recommended.