The Art of Cooking
Finding the Inner Joy of Cooking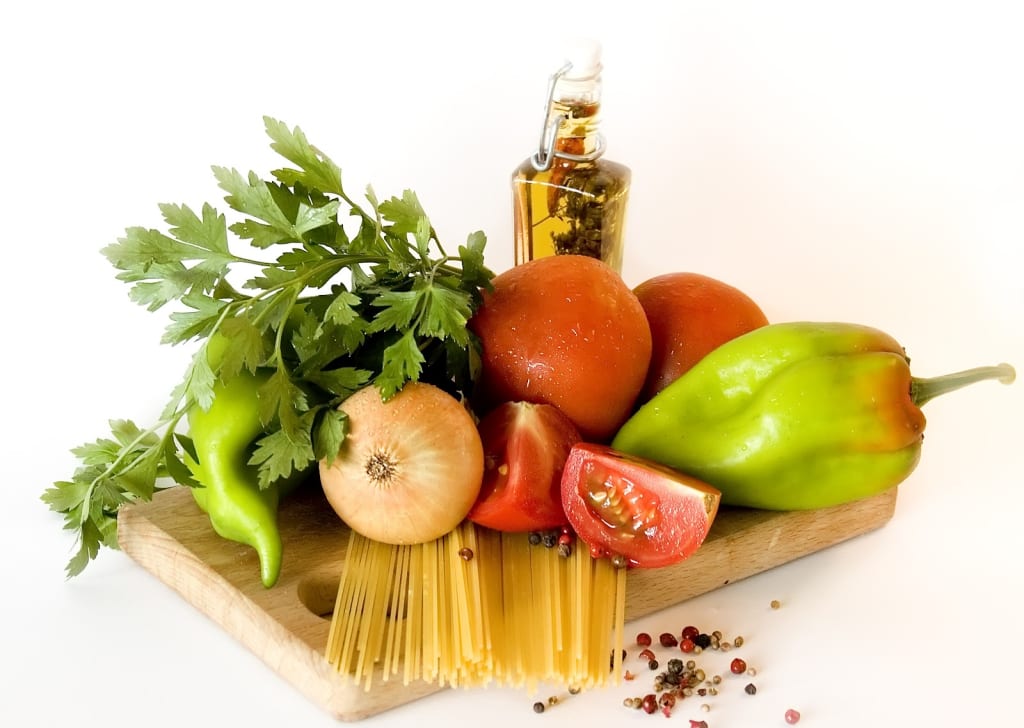 For me the joy of cooking started in my early teenage years. I grew up watching all the famous television chefs create these beautiful and delicious meals, but what stuck out in my mind was the families they were surrounded by that shared in those meals once they were prepared.
Food is the very essence of life, for each and every person on Earth no matter what there race, nationality, or religion. To me it's the one thing that unites us all as human beings. There are so many different combinations, flavors, and cooking methods from all over the world it's hard to pick one simple meal to try and prepare.
For me I started my cooking journey going to culinary school once I reached 18, but after a year into it I dropped out because, for one, I was young and didn't understand the choices or responsibility of my future, and for two, I desired to learn more than just simple French cuisine. I wanted to explore all regions and how to cook dishes from Japan, China, Europe, etc. I didn't believe that French cuisine was all that and a bag of chips, but that each nationality has it's own important aspect to contribute to the joys and flavors of cooking.
Now as I got older I have learned a lot about different cuisines along with different ways to prepare it, and last of all how to take a recipe and transform it as my own or to incorporate a different ingredient should I not have it on hand. Now as I begin to home school my two Autistic children, I have realized the importance of teaching them to be in the kitchen. Not only does it envelope the idea of confidence into my children, but it teaches them responsibility along with a necessary life skill. The key is knowing where to begin in the kitchen especially when it comes to teaching young minds who know nothing about a kitchen, let alone how to navigate around one. An artist can only become as good if he knows what tools he or she need to become successful with there crafts. A good chef knows how each tool works, how to manipulate it to create a truly unique and wonderful creation. Culinary skills is not only a life necessity, but also an art form that one can harness to create awe and inspiration to the people it is being served too.
For my children, I plan to start with the basics by teaching them what each tool is, how to navigate around the kitchen, and how to carefully use and care for each tool the kitchen provides them with. The second thing I will teach them is how to maintain a proper clean kitchen and about food-borne illnesses because safety in the kitchen can not be over stated. Food can lift you up and strengthen you, but it can also kill you if not prepared properly so in my opinion one must learn to respect that to the extreme.
Since my two children are two young to be chopping or using the sharper equipment in a kitchen, they will learn by watching, repetition, and helping out with the smaller things such as herb picking and learning about the taste of different spices. This is an adventure that can seem overwhelming but in a day in age where media is taking over the communication and interconnection within a family I am over the moon excited about how this process of turning off the media outlets and teaching my children a useful skill will play out to there advantage within the year.