"The Art of Assemblage: A Healthy Alchemy for Fine Wines and Premium Olive Oils"
Just as winegrowers have the choice between different grape varieties, olive growers also have a wide range of varieties of olives in order to elaborate their oils.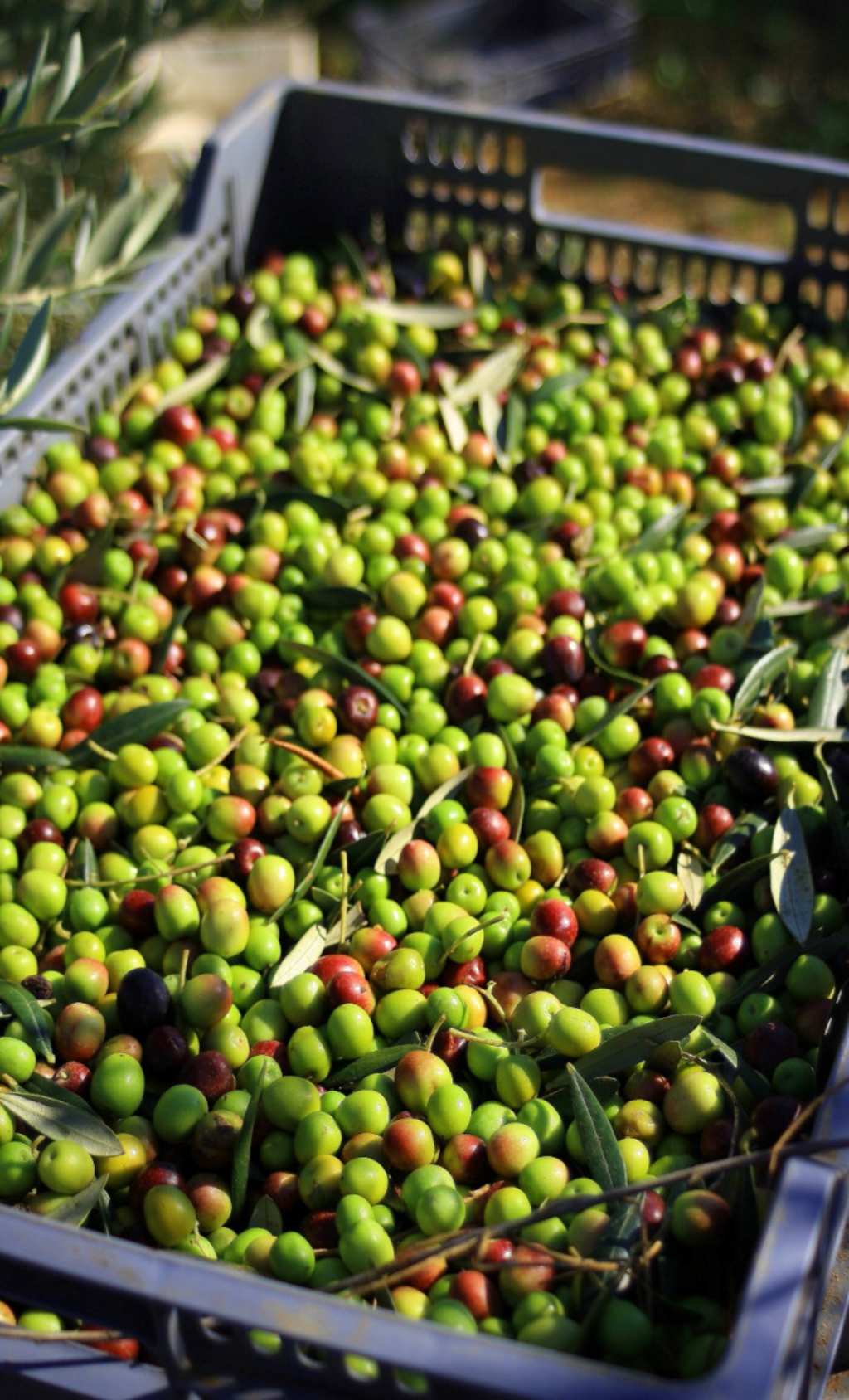 Koroneiki Olives (Olea europaea L.)
In the wine industry, when wine buyers are picking a bottle, a very important element taken often into consideration in the purchase decision is the identification of the grape varieties in which wines were elaborated from.
The grape variety refers to the type of grapevine or plant used in the entire winemaking process, also called the cépage in French. The character and final quality of a bottled wine involve adaptability to the soils and region, which will largely determine its typicity and varietal expression of that cultivated fruit.
Varieties of olive trees classified worldwide
Just as winegrowers have the choice between different grape varieties, and by extrapolating the same oenological concept to the world of olive oil, olive growers also have a wide range of varieties of olives in order to elaborate their oils. There are almost 2000 varieties of olive trees (Olea europaea L.) classified worldwide. In fact, and according to the world catalog of olive varieties drawn up by the International Olive Council (IOC), there are currently 139 varieties coming from 23 olive-producing countries which represent almost 85% of the olive area in the world.
The use of olive varieties is a lesser-known but equally important aspect when obtaining a high-quality olive oil since each variety has its own biological and organoleptic characteristics. Each variety of olive offers a wide range of aromas, flavors, pungency, and bitterness according to their varietal characteristics but also depending on their adaptation to the climate and the particular soil.
One of the main characteristics of extra virgin olive oil is the aromatic complexity obtained by mixing olives of different varieties. In this sense, a fairly important function in the olive industry is that of the master miller. His work will then consist of developing the assembly of varieties of olives to obtain a homogeneous product each year while faithfully representing the style of oil that the producer's brand wants to express on the market. Extra virgin olive oil is like a great wine because of its aromatic complexity and flavors, but it does not improve with age. Actually, olive oil degrades over time, so another reason for mixing different varieties is to increase the shelf life of the bottled product. However, the best advice to give to olive oil lovers in this sense, it will be always to buy a bottle harvested and bottled the same or maximum last year.
Varieties of olives
In general, the varieties of olives that have a high organoleptic potential often come from Spain, Italy, and Greece. There are varieties of Spanish origin, such as Arbequina which gives an aromatic oil, slightly bitter and of a sweet flavor with notes of green apple. Another popular Spanish variety in the world is Picual. Its olive oil is known to be particularly rich in polyphenols (antioxidants) with a high degree of intensity of bitterness.
In the case of olives of Italian origin, the Coratina variety also has a high polyphenol content. Its oil is herbaceous and very aromatic. Another name recognized for its green fruity type oil with herbaceous notes is the variety Frantoio. Its oil is aromatic (freshly cut flowers and herbs) and very stable because it is rich in polyphenols. A balanced ardor is very characteristic of this Italian variety and its bitterness is less pronounced. On the other hand, to obtain an oil with a more intense bitterness with vegetable notes, the Leccino variety is the best option. Besides, the variety Koroneiki, considered as the queen of Greek varieties, gives a very fruity oil with notes of fresh grass as well as green fruits.
The art of the assemblage undoubtedly generates a synergistic effect in the final bottled product. It will improve the characteristics of a healthy variety with the addition of others in different percentages to obtain new aromas and flavors and even more quantity of antioxidants.