The 5 Blessed Attributes of Coffee
A Humorous Approach to a Delicious Truth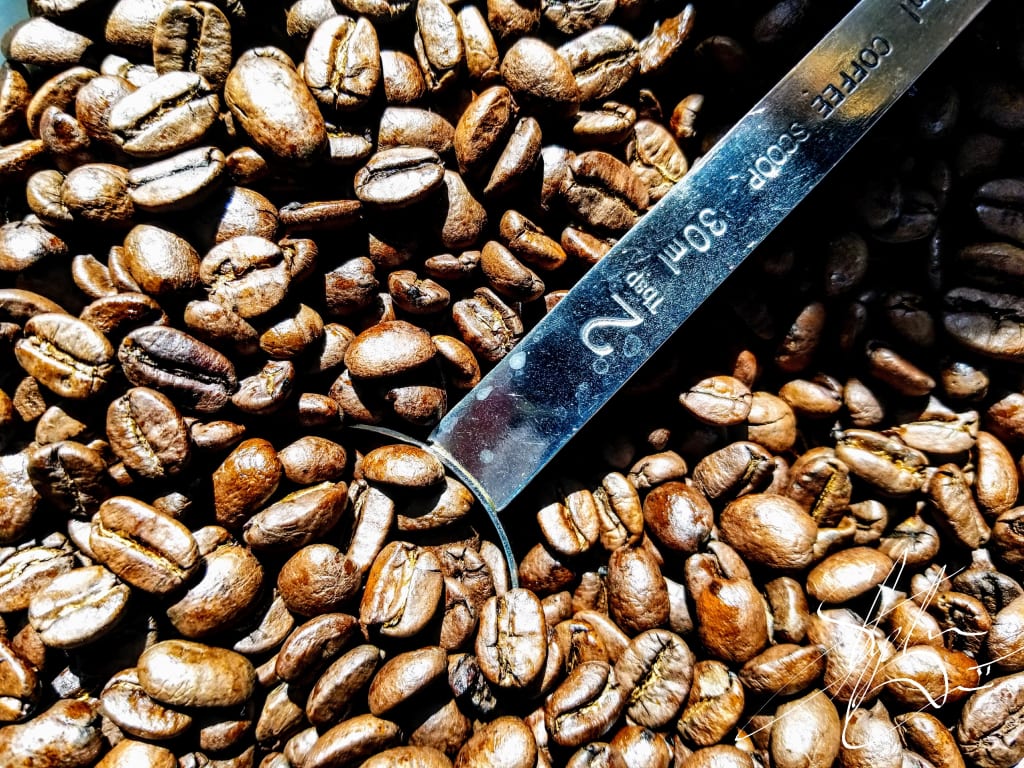 Photo Taken by Stephen Green (Instagram: sgreen2049)
Ah, coffee! That delightful juice of heaven has been there for me through thick and thin! But what makes coffee so incredible? So delightful? So preferable to humans???
Hello. My name is Stephen, and I became a lover of coffee back in the year 2009, just as McDonald's was beginning to expand their contribution to the enterprise. Soon after I ventured into the great land of Italy, I began to forge my understanding of the holy drink and learned how much better it is than the mediocrity of human relationships!
From French press to the classic electric perk, coffee is the liquid that stands by you through every storm and sees you through the darkest of nights. So without further ado, here are the five attributes you need to know about that incredible substance!
1) Kind and Caring
Coffee is always willing to step in to lend a little love and encouragement when you wish you had just stayed in bed and not engaged with the world. Need a friend to who can relate the dreariness of early morning? Coffee understands your struggle. She's been through the boiling pain of life. She is always willing to give you a warm embrace!
2) Adaptable
There is a lot of diversity and styles of coffee. She is able to match whatever mood you're in and can meet your diverse needs, whether it's a sweet companion or bitter battle buddy. Coffee will adapt to whatever situation you find yourself in and will face life with you! Be confident that she will not break with stresses of life and she can handle every twist life throws at y'all!
3) Motivational
Whether it's the promise of spending quality time together or simply giving your heart a little jolt, coffee knows you sometimes need a little help to get going. With methods ranging from acting as a reward for good behaviors to providing the ever-popular caffeine highs (and even the occasion addictive craving). Coffee knows how to help you get through your day and, trust me, she won't complain about it either! It's her pleasure to lend a little push!
4) Unbiased Listener
Coffee will listen to anything you have to say and won't call ya crazy for saying it! Whether you need to scream out your pain or share your deepest wishes and dreams, coffee will listen patiently and with steadfast interest. Need to whisper out a few confessions? Go right ahead! Coffee has a dark side too. Coffee don't judge.
5) Good Boundaries
Unlike humans, Coffee won't rob you of your time, send you drunk texts at 3am, or stand you up on your date that you planned two months in advance. Coffee won't manipulate you into giving her more money to pay rent that she skimped on because she would rather buy $800 boots. She also won't try to seduce you to make her husband jealous or get you drunk, so that she can later tell you that night you don't remember is the reason that she's prego. No, coffee makes enough money from *cough cough* misemploying herself out to Starbucks and Dunkin' Donuts. She doesn't need your money.
Basically, coffee knows that you're a valuable human being that deserves respect and admiration. Coffee won't dis you, or your mother...
Sadly, millions of bags of coffee are sitting out there on a shelf, lonely and unloved. They sit waiting to give themselves to whoever would open the door and let them in. So what are you waiting for? Go invest your life savings into a companionship unlike any other and be free of the travesty of human interaction! Go make Coffee happy, as she will most certainly do for you!
"A very special thanks to, Coffee. My love, my joy, and my bestest fwiend."
list
About the author
I recently got threatened in a jazz bar because I was using sign language to communicate with my friend rather than the rando 40 something year-old guy in a purple suit.
Please tip me so I can go on more dangerous jazz trips.
Reader insights
Be the first to share your insights about this piece.
Add your insights