Teen Drama Stars Leighton Meester and Adam Brody Help Charity's Fight to #Endhunger
The pair appeared at Para Los Niños Charter School in Los Angeles, where they helped the organization serve lunches to children.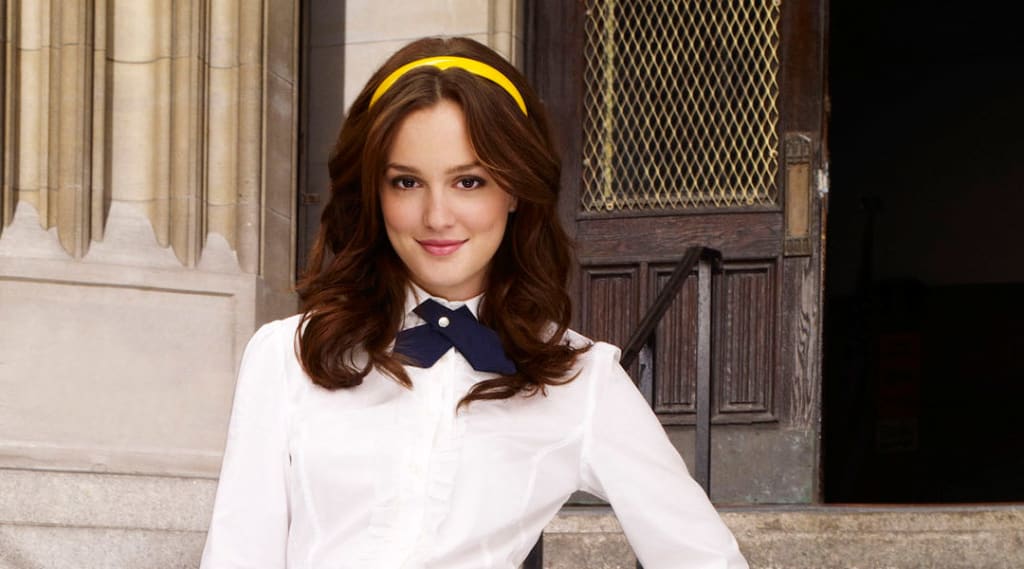 'Gossip Girl' [Credit: The CW]
When it comes to shipping characters that starred in our favorite teen dramas, Blair Waldorf and Seth Cohen are usually the first couple on the list. Luckily for the dreamers, this pairing actually came to fruition in real life when Leighton Meester and Adam Brody tied the knot in 2014 and welcomed their first child a year later. Although the couple have been notoriously private in recent years, they have made a public appearance to support Feeding America, the United States' largest hunger relief organization.
For those unfamiliar with the immensely popular teen dramas of the 2000s, Brody starred as #TheOC's handsome nerd Seth Cohen, who befriended bad-boy-with-a-heart-of-gold Ryan Atwood (Ben McKenzie). Meanwhile, Meester starred alongside Blake Lively in the wildly entertaining depiction of wealthy teens with a world of secrets in #GossipGirl.
The pair appeared at Para Los Niños Charter School in Los Angeles, where they helped the organization serve lunches to children. Entertainment Tonight caught up with the beaming couple to discuss their beloved #TV characters, and to learn more about their relationship with Feeding America.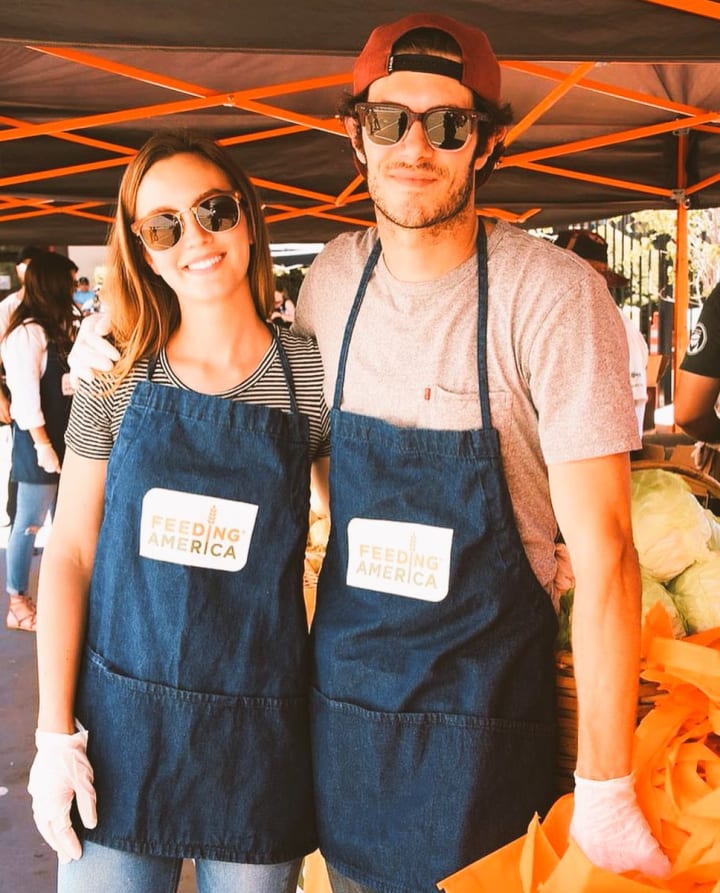 Leighton Meester and Adam Brody volunteered for hunger awareness. How sweet of them — Chuck and Blair (@parisinthe1920s) June 28, 2017
Before the pair began their crossover romance in real life, both had relationships with their respective co-stars. Meester dated Sebastian Stan for two years, while Brody and his on-screen girlfriend Rachel Bilson were together for three years. Following their respective breakups, they ultimately met on the set of 2010's The Oranges and the rest is history.
While speaking with ET, the burning question inevitably arose related to their thoughts on this fictional pairing and the fan's delight when the two stars got together in real life. Brody admits he and Meester "occasionally" share a laugh over the idea, joking that they even have a special day that I'm sure many fans celebrate as well:
"Once a year, randomly, on our Seth and Blair day... It's good for a laugh."
Meester echoed Brody's thoughts while providing some insight into how they view the hoopla surrounding their fictional counterparts:
"It doesn't excite us, I think, because we're just human beings... but it's exciting to us that it's exciting to you... It's cool."
The pair clearly have an appreciation for fans who adore the notion of these characters getting together, even though they don't find it exciting themselves. With the amount of Gossip Girl/OC fan-fiction crossovers available on the web (particularly those involving Blair and Seth) it's no surprise that the affection felt for these two still remains years after these shows concluded. However, the widespread appreciation for these stars can also be attributed to their kind nature, which they have once again shown with their voluntary work for Feeding America.
Helping Feed America, One Lunch At A Time: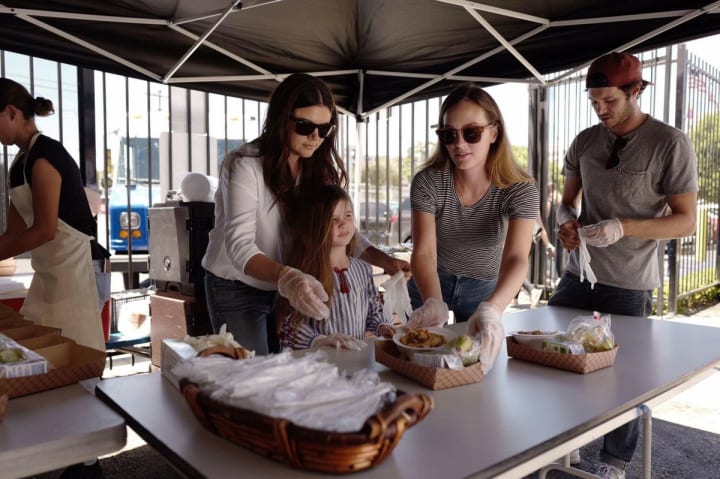 Thank you @itsmeleighton, Adam Brody, and @TiffaniThiessen for volunteering! We are LIVE on https://t.co/L04vfuQO7I #HungryToHelp — Feeding America (@FeedingAmerica) June 27, 2017
The event at Para Los Niños welcomed children of all ages to be served a hearty lunch distributed by Feeding America with help from Brody, Meester, White Collar star Tiffani Thiessen and her adorable 7-year-old daughter, Harper. Meester noted how her and Brody remain vigilant on demonstrating the importance of contributing to these remarkable causes for the next generation:
"... [For] us, this is something we're sort of even learning about, and I think that it's really important to show your children that there are different sides to everything.""... I think you sort of take that for granted and I think to just instill in your children, or to just teach your children and also remember yourself, you're super lucky. And also it's good to reach out and to help and just to remember that."
She continued to discuss the importance of raising awareness of the crisis endured by underprivileged children who "don't have food during the summer", and you can clearly recognize the happy couple's adoration of this charitable cause. It's fantastic to see that Meester and Brody are using their celebrity status as a force for change, particularly when it comes to helping children in need.
Besides the work done with Feeding America, the duo has been part of numerous other charitable organizations. Brody has volunteered with the Young Storytellers Program, which is dedicated to developing literacy, self-expression and self-esteem in elementary school children. Meanwhile, Meester has fronted a number of charitable campaigns, and was even a spokesperson for Sunsilk's "Life Can't Wait" campaign in 2008 - and campaign to motivate women to pursue their dreams. She also collaborated with Safe Horizon in 2009 to raise awareness about domestic violence.
Public figures utilizing their popularity for charitable causes is something that will be celebrated by fans, and the lovable duo have done a great job raising awareness for the Feeding America organization.
To learn more about the Feeding America organization, take a look at the video below.
(Source: Entertainment Tonight)