Sweetbreads and Savory Breads
Ice cream bread, apple cinnamon bread, savory cheese bread, and Bisquick recipes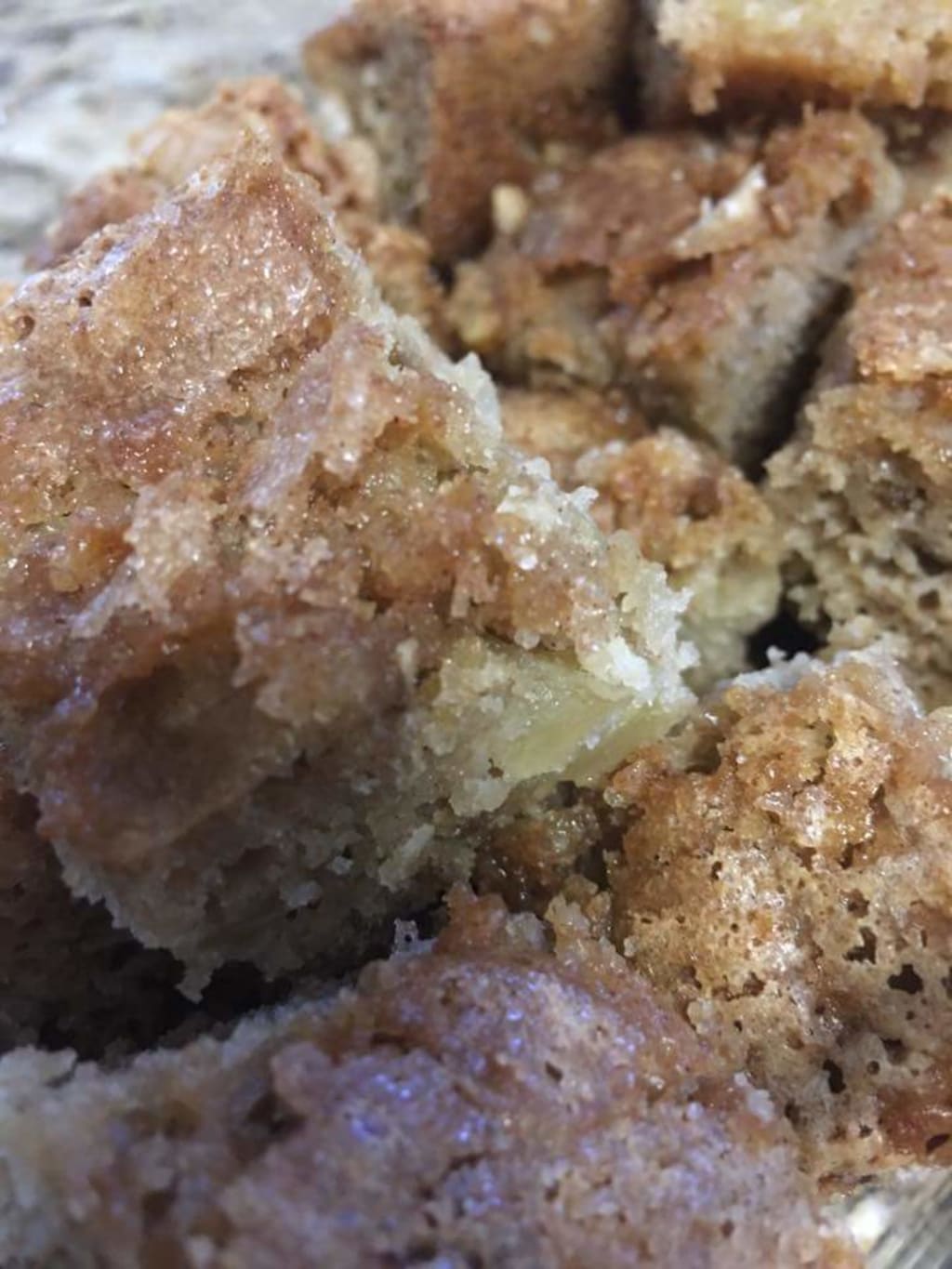 apple cinnamon bread
Sweetbreads are heavenly deliciousness sent to earth! There are so many varieties you can make. You can bake up a loaf of banana, pumpkin, sweet potato, apple cinnamon, cranberry nut...the choices are never-ending.
Savory loaves of bread are also quite delish when served with homemade soup or chili.
Let's take a look at a few easy quick-bread recipes that can be made any day of the week.
ICE CREAM BREAD
This was definitely the easiest bread I have ever made. Just two ingredients, and you have yourself something delicious. I have to say that it is best eaten warm, straight out of the oven.
2 Cups Ice Cream, any flavor, softened
1 1/2 cups Self-Rising Flour
Preheat your oven to 350 degrees.
Line a 4x8 inch loaf pan with parchment paper or non-stick foil.
In a medium bowl, mix the ice cream and flour together until just combined.
Scoop into the prepared loaf pan and smooth out with a spatula.
Bake for 45 to 50 minutes or until a knife inserted in the center of the loaf comes out clean.
Remove from the pan and eat warm.
Tips:
Use full-fat ice cream!
No self-rising flour in the house? No worries, you can make your own.
Use 1 1/2 cups all-purpose flour and add 3/4 tsp baking powder and 3/4 tsp salt. Now sift it all together, and you are all set.
What goes better than apples and cinnamon? Go ahead, think, I'll wait...
This recipe will make 2 loaves. Make both, eat one and wrap the other in press and seal wrap, and pop in the freezer for later!
Sweetbreads freeze well for up to 6 months when they are wrapped properly.
APPLE CINNAMON BREAD
1 box white, yellow, or spice cake mix cake mix
2 apples, peeled and diced.
1 egg
1 cup milk
1 single serving cup of sweetened apple sauce (4 ounces)
1/2 tsp cinnamon
Cinnamon sugar
Butter spray
Preheat oven to 350 degrees.
Spray 2 (4x8) loaf pans with butter spray and then lightly coat them with cinnamon sugar.
In a bowl, add cake mix, apples, egg, milk, apple sauce, and cinnamon. Mix well with wire whisk or fork, removing all lumps.
Pour evenly into two prepared loaf pans.
Sprinkle cinnamon sugar over the top of each.
Bake for 55 minutes.
Tip:
If you do not have or can not find press and seal wrap, you can wrap your bead in plastic wrap and then place it into a gallon-sized plastic zip-top bag for freezing.
I enjoy this recipe when I want to bake up homemade bread without having to mess with yeast. It bakes up moist and is best eaten warm.
You can use "Bisquick" or baking mix purchased from the store, or you can make your own! Scroll down for a recipe to make your own Bisquick.
Savory Cheese Bread Recipe
3 3/4 cup Bisquick
1 egg
1 1/2 cups milk (I use coconut milk)
1 1/4 cup shredded cheddar cheese, sharp cheddar
1 Tbsp dried parsley
1/4 tsp garlic powder
Preheat oven to 350 degrees.
Spray 2 loaf pans with cooking spray.
Whisk egg in a bowl with a fork until it turns light yellow in color.
Add milk to egg and mix.
Add Bisquick, cheese, and spices to the liquid mixture.
Stir until combined.
Pour batter evenly into prepared pans.
Bake for 45 minutes or until lightly brown on top and baked through.
Tip:
Eat warm and top with butter!
Bisquick
8 cups flour
1 1/4 cups nonfat dry milk powder
1/4 cup baking powder
1 tbsp salt
2 cups shortening
Combine 1st four ingredients into a large bowl.
Cut in shortening until coarse crumbs are formed.
Store in an air-tight container in the refrigerator.
This recipe makes about 10 cups of baking mix.
About the Creator
I am an author, blogger, foodie / baker, copy editor, photographer, and social media manager. When I am not writing I enjoy running, watching the Food Network, sleeping, coffee, chocolate, and hugs.
You can find my books on Amazon!
Reader insights
Be the first to share your insights about this piece.
Add your insights