Supporting Refugees Through Specialty Coffee
Or Why You Should Support the 1951 Coffee Company
"Refugees are mothers, fathers, sisters, brothers, children, with the same hopes and ambitions as us—except that a twist of fate has bound their lives to a global refugee crisis on an unprecedented scale."
— Khaled Hosseini
The first time I entered the 1951 Coffee Company it was the winter of 2017 and I had just attended service at First Presbyterian Church of Berkeley, searching for a new place to congregate as a transfer student at Cal and someone entirely new to the Bay.
Someone told me that the church was connected to this cool cafe, and sure enough, the moment that the first service was over, everyone began to walk back through the church courtyard and to the adjacent building that faced the street: a little coffee shop painted with guiding lines of red, yellow, green and blue.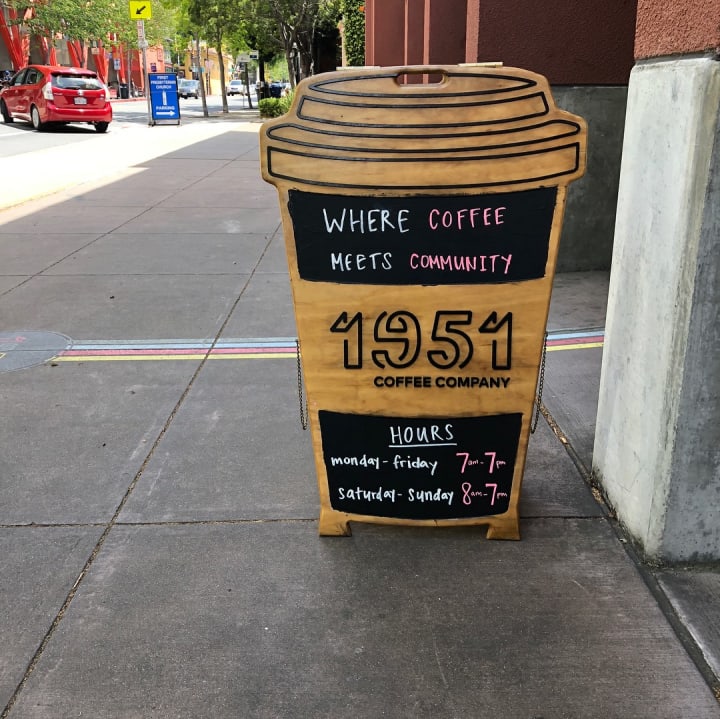 The past few years have been...messy, to say the least, and especially back then it felt like every other week there was an argument about immigration or whether we might allow refugees into the not-so-open arms of Lady Liberty.
I hate to say it, but many so-called-Christians were some of the least welcoming people I saw on the internet, some of the most vocally unkind. Personally, I wouldn't have classified myself as Presbyterian, I hardly even knew what that meant. All I knew was I saw a church that appeared to be on the right side of history, and that was something I had to see for myself.
1951 Coffee Shop (named after the 1951 Refugee Convention that first defined guidelines for the protection of refugees) was founded just two years before my visit, in 2015, by Doug Hewitt and Rachel Taber. Both of them had at one point or another in their lives served as baristas, at Starbucks or other coffee shops, and were very familiar with the coffee industry.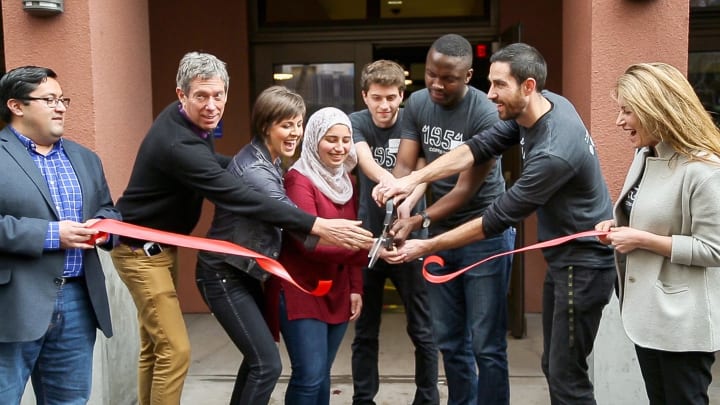 But they shared another interest in common: helping refugees find resettlement.
"We started 1951 Coffee Company in response to a need that we had seen in refugee resettlement," Rachel told Barista Magazine. "Refugees arrive and need to secure employment as soon as possible." And that's what 1951 can offer them, giving them a chance to gain a marketable skill that can help newcomers get on their feet, whatever their life's circumstances.
"We knew the qualities and determination of refugees in creating a new life," Doug added, "and we wanted to give them the support needed to make that successful." Part of that, they've said, has been choosing for it to be a specialty coffee place, making lattes and other specialty drinks to show that whatever they do, refugees can succeed excellently.
And they've proven that success, with over 200 trainees successfully graduating their barista training program before moving on to work at one of 1951's three locations, or one of their partner's cafes.
"Last year we had 79 graduates, a 78% job offer rate, and an average starting salary of $17.46," Anjali Mehta, 1951's Development Manager told me.
They don't all come from the same country or necessarily speak the same amount of English, but there's still a level of camaraderie that can be fostered. According to barista Peter Karki, a Bhutanese refugee told Saveur, "Feeling like we are all refugees, it's an amazing feeling. We understand each other."
For someone like myself, and the rest of the community, 1951 quickly became one of my favorite places to study or to meet for some quiet time between church services, like the very first time I visited.
On top of feeling like you're helping out a good cause, their coffee isn't just good, it's very good—my best friend and I would go for their foamy vanilla lattes and bittersweet mochas, and sometimes a pastry or two.
If you frequent one of their cafes, you can follow the lines painted on their walls that explain the refugee journey that many of their baristas have faced getting here, leading to a map with pins to show where they've come from. For many, the definition of refugee means that they didn't necessarily have a choice in coming here: making America their home often means a rocky start, but there are ways to ensure they feel welcomed and ready to thrive in our community.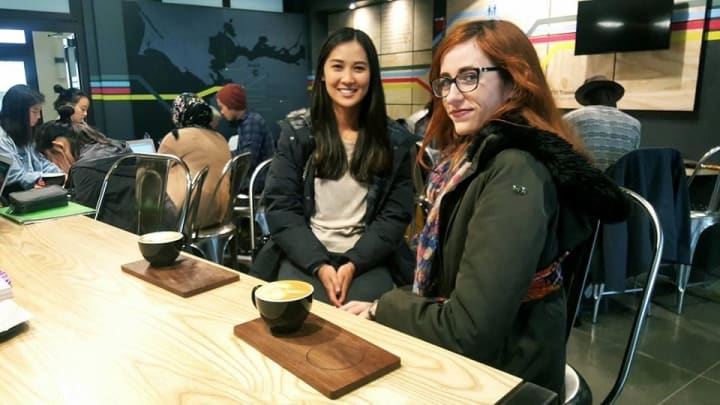 Since I graduated in 2018, 1951 has only continued to expand, taking pride of place inside UC Berkeley's ASUC Student Union, as well as popping up in Rockridge in Oakland, along with its normal location, its flagship store by First Pres on Channing Way.
Like many places in the Bay and across the world, 1951 has had to temporarily close its doors to the public due to quarantine and the need for physical distancing. It's a communal space and doesn't really "fit" the grab-and-go environment some shops have turned to.
But that doesn't mean there aren't other ways to support their business.
1951 already sells its own coffee, hand-roasted locally in Oakland, which you can still purchase online along with much of their merch including t-shirts, dad hats, mugs, travel cups, and pins. I still have a loyalty card I intend on using again one day, but for now, and from Orange County, a hat will do just fine.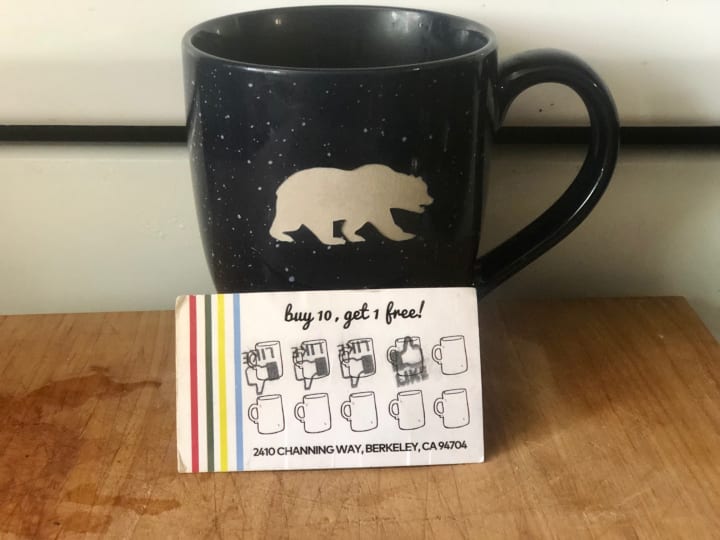 The world is still as divisive as it was when I first visited First Pres that first time, and now more than ever it's important to find the people that are doing what they can to unite us, instead of driving us further apart.
"People want to come to America because we want to see the diversity of culture," barista Nazira Bobori told The Daily Californian. "There's no problem for culture, for religion, for anything. Maybe politics and other things, but we people, normal people like me, always want peace. If I'm Muslim, if I'm Christian: at the end of the day, I'm human."
We can continue to support people like Nazira by donating to their Barista Training Program to ensure that the 1951 Coffee Company can get back to doing what they do best: serving their community, one cup of coffee at a time. You can also follow them on Social Media @1951Coffee on Instagram and Twitter or as 1951 Coffee Company on Facebook.
About the Creator
Freelance copywriter and creative, SoCal native, writer of words, maker of things, anxiously, hopelessly, terribly optimistic.
Reader insights
Be the first to share your insights about this piece.
Add your insights