Still Use Your Food Processor?
Chili and Corn Madeleines and Watermelon Slush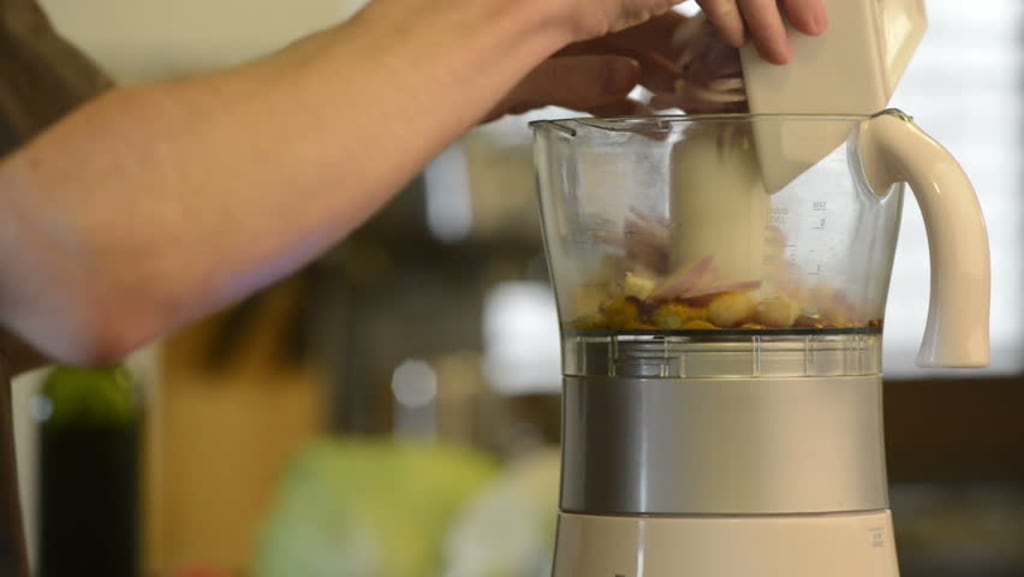 Food processors have been a commonplace fixture in our kitchens for quite some time. So common, in fact, that some people have simply stopped using them, because you do have to clean them! Even though, you can just put everything in the dishwasher, except for the base. You know, that motor gismo on the bottom that everything attaches to make it whir, chop and puree in seconds. Cuts a lot of time off of your meal preparation time. Am I right?
Now if you just had time for the clean up! You would be surprised how many times I asked someone in my family why they were chopping and dicing and pureeing when they have a food processor to do that for them.
They each told me that it was just too much trouble to get out, and clean all of those little parts! Come on! I thought it was suppose to make your life easier. Did you really think you were going to get out of cleaning it? It's really not that bad. Most of it does, as I said before, clean up in the dishwasher. It's a preference, really. Some people like getting into every single aspect of their cooking experience, because cooking isn't just food, family, and feeding people. It can be relaxing, and spiritual too, I guess. But, whatever you do, when you are cooking you still have to clean up anyway, so get out your food processor, and give it some love. Don't let it be just another toy in your closet. I've got a recipe you can try it out on so, scroll down, and let's get busy!
Chili and Corn Madeleines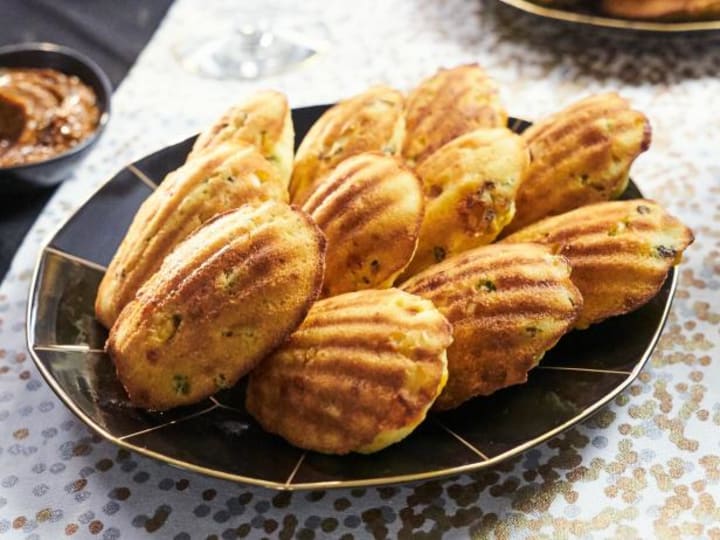 Recipe
1 cup flour
1 cup yellow cornmeal
1 1/2 tsp baking powder
1/2 tsp baking soda
1 cup buttermilk
2 eggs
2 green onions, chopped
2 tsp sugar
1 tsp salt
1/4 to 1/2 tsp ground hot red pepper
1/2 cup of frozen whole kernal corn, thawed
1/4 cup drained pimento pieces
1 jalapeno pepper, cut in quarters and seeds removed
Preheat oven to hot 400 degrees. Generously grease 27 madeleine forms.
Stir together flour, cornmeal, baking powder, and baking soda in a large bowl.
Combine buttermilk, eggs, green onion, sugar, salt and red pepper in a food processor. Whirl until green onion is chopped. Add corn, pimento and jalapeno pepper. Whirl with an on and off motion, or until corn, pimento pieces, and jalapeno pepper are finely chopped. Pour egg mixture over dry ingredients, stir with large spoon just until blended, do not over mix. Spoon a rounded measuring tablespoon of batter into each prepared form.
Bake in preheated hot oven 400 degrees for 8 to 10 minutes, or until golden brown, and tops spring back when lightly pressed with fingertip. Cool in pans on rack for 3 minutes. Gently loosen from pans with knife.
Yummy Watermelon Slush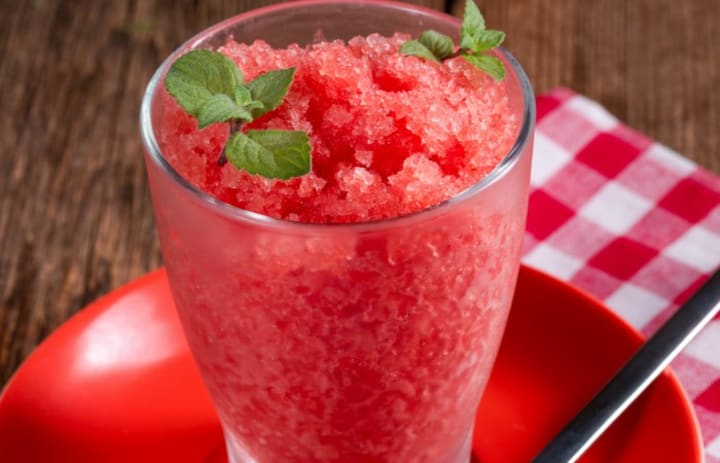 Now, this Madeleines recipe goes really well with soup or chili, but summer is coming up, and I have discovered that these Madeleines go quite well with a cool slushy side kick that I have the recipe for just below. This watermelon slushy drink is the perfect ice breaker, and table discussion. Everyone will want the recipe if you serve this. It's refreshing yet, compliments the spicey delicious Madeleines.
Watermelon Slush Recipe
2 cups watermelon cubes, seeded, 8 oz
1 cup white grape juice
1 tbsp lemon juice
1 tsp superfine sugar, or to taste
wedges and fresh mint leaves for garnish if you want.
Chill glasses in freezer. Place watermelon cubes on waxed paper lined baking sheet, freeze until cubes are firm.
Combine grape juice, lemon juice, super fine sugar, and 1 cup of frozen watermelon cubes in blender. Whirl until smooth. With machine running, drop the remaining 1 cup of watermelon cubes in the top. Whirl until smooth, scraping down sides as needed.
Pour immediately into chilled glasses. Garnish with watermelon wedges and mint.
Serve with short straws. Makes two drinks.
**Recipe can be halved or doubled.
Hey, If you are one of those people that got your food processor for a gift, and you just put it in the pantry, because you were afraid of it, don't be, you won't believe how much easier it will make your life. I mean you gotta watch this excellent video. Once you get it you'll want to use it all the time.
If you've never had a food processor, and always wanted to buy one, I gotcha covered! this video might just help you decide, or at least have proper ground covered with some brands to go on. Retail stores that have home sections for things like cookware and appliances have sales people that can't wait to show you what they've got, and can help you learn how to use it. Plus, it doesn't hurt to read the instruction book and safety hazards that come with each appliance. So, slow down, take a breath, and go shopping! You won't regret it–they are worth every penny.