Spread Love it's the Brooklyn Way
The Brooklyn Beso Restaurant & Bar Experience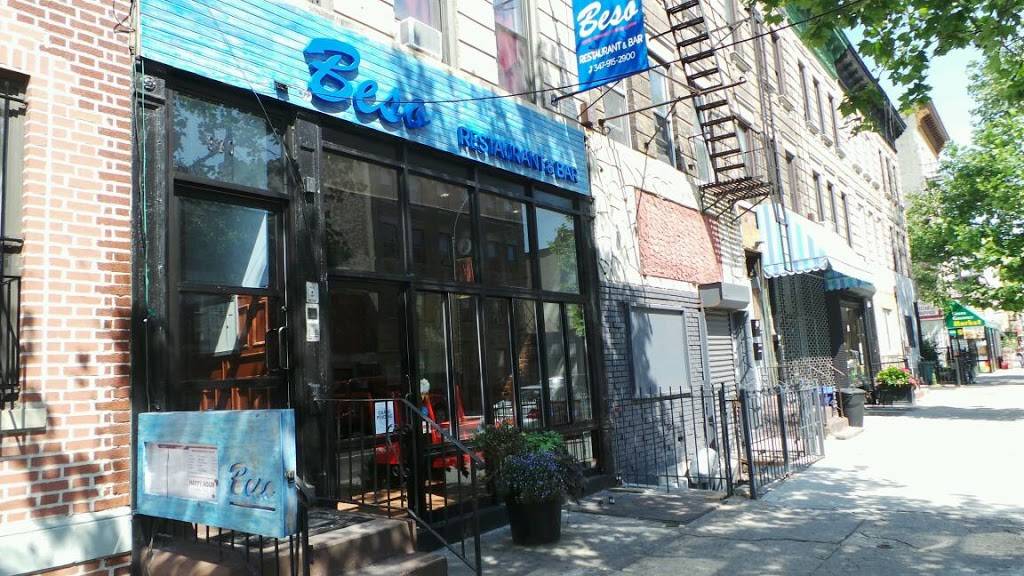 Photo: usarestaurants.info
On Lewis Avenue in Bedstuy, Brooklyn there is a gem located across the street from the Brooklyn Public Library that is nestled among the busy street of other eateries and establishments. The blue hue of the signage and front entrance is a signature welcome of Brooklyn Beso Restaurant & Bar. Though my recent visit happened in the span of twice in one month, my first experience with the Latin American fare with a Caribbean twist was back in 2016 and ever since then, I have been back for more whenever I am in the neighborhood.
This spot has the perfect meet-up and catch-up vibes necessary to meet a longtime family friend that I had not seen in over a year. Every time I come to this establishment, the wait staff is always helpful and accommodating with smiles on their faces (no matter who is at service). They seem to enjoy coming to work and spread the same good energy that I enjoy each time I go there. This time was nothing short of that experience. Due to the limitations that Covid-19 has placed on restaurants throughout New York, their establishment made sure the whole experience was contactless but the food quality, service, ambiance, and everything else was still the same standard that people who come to eat here are used to.
When my friend and I arrived, we were greeted at the bar and had the option to read the brunch menu that was conveniently placed on the wall and easy-to-read (again, contactless) or use the QR code on our phones to download their menu and place our orders through our phone. My friend and I were too excited about the food selections because we wanted to order a little bit of everything; I guess you can say our eyes were bigger than our stomachs although leftovers are never a bad thing.
One of the features of the restaurant is the patio space in the back. The section is enclosed, but the rooftop is made of windows to keep the outdoor ambiance. Plants and more table space fill the area for more dining.
We decided to get a few small plates and sat at the extra dining outside the front entrance of the restaurant (another addition due to Covid). I had the BBQ guava wings, plantains, and jalapeno mac and cheese which consisted of a three-cheese mac & cheese with sauteed jalapeno peppers and you can add bacalao, which could either be a hit or miss. That thing was hittin'. The flavors blended well, and the consistency of the mac & cheese was perfect (Chef's kiss). The BBQ guava wings were tender and spiced nicely while the plantain was fresh, soft, and sweet just the way I like them. We both ordered a rum punch that had me light at a smooth 2:30 PM on a Saturday afternoon. While we spent the time trying to share as much as we could about our lives over the past year within a couple of hours, a band set up behind us and we were serenaded with some live music. That was a nice way to top off the whole experience.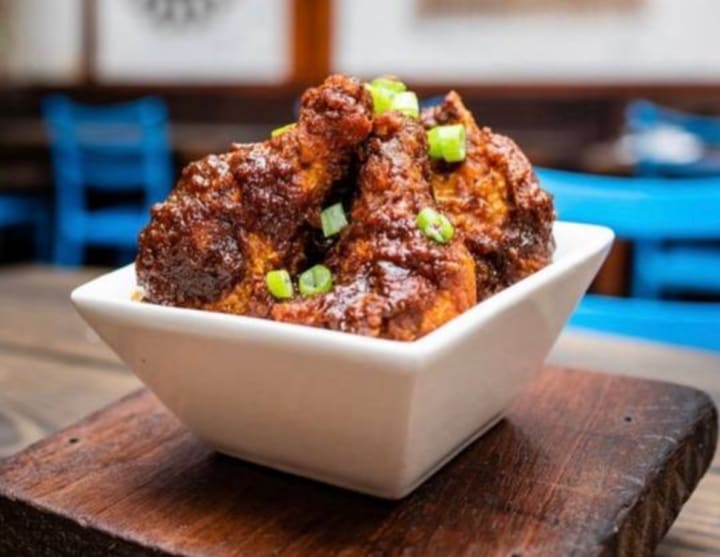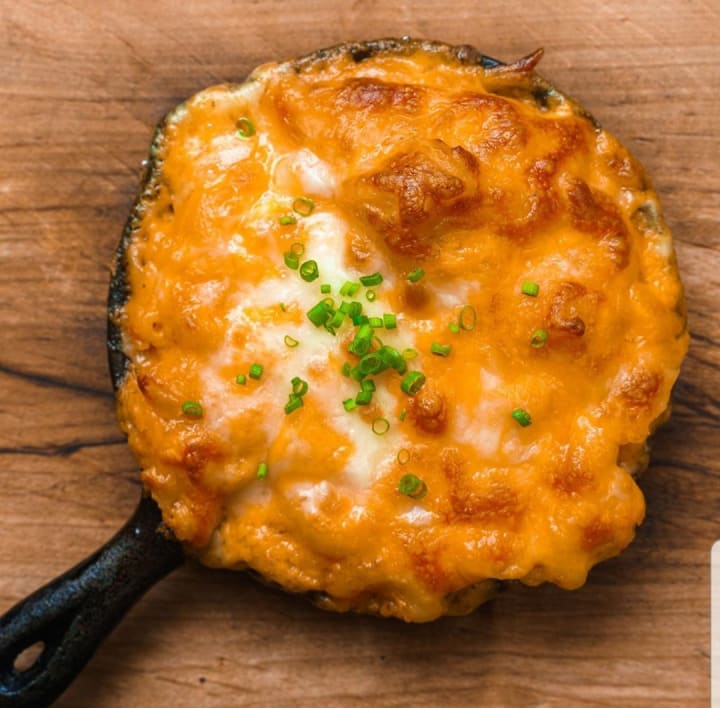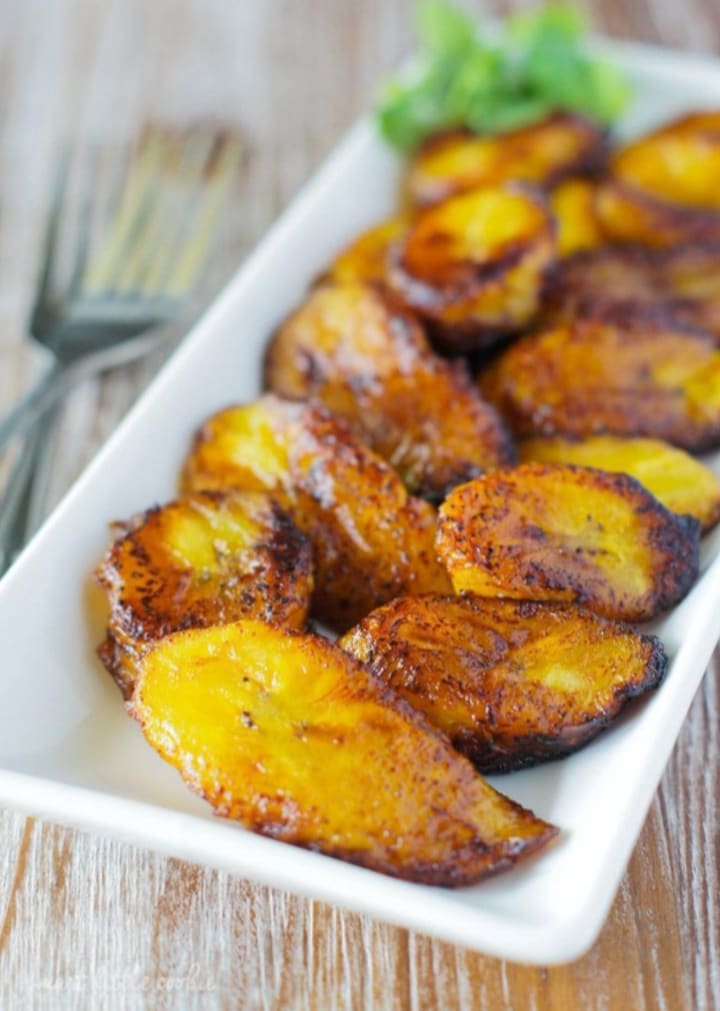 The music that fills the place is always on point whether it be hip-hop, reggae, RnB or any other genre. Located at 370 Lewis Avenue, Brooklyn Beso is a great spot for both brunch or dinner (I will share a future post on dinner) whether you bring a date or go with some friends or family, there is something sure to stand out about this place for you each time.
Reader insights
Be the first to share your insights about this piece.
Add your insights