Soft Cinnamon Roll Cookies
The Perfect Quarantine Treat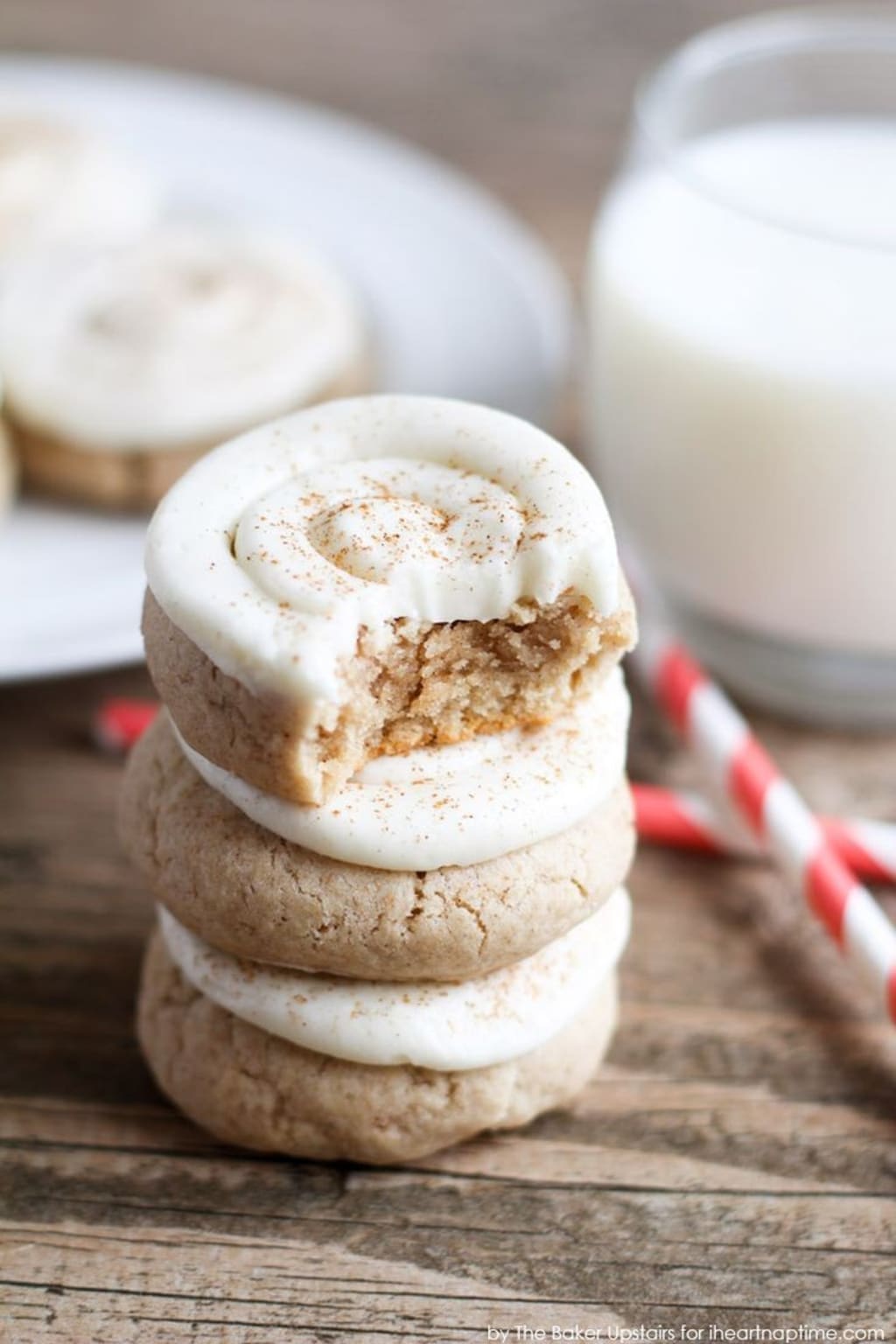 It wasn't very long into self-quarantine before I tapped into a baker's side of myself I wasn't aware I contained. From berry crepes to raspberry quinoa cookies, I've been experimenting with all kinds of recipes. A recent favorite I've come across are soft cinnamon roll cookies. This dessert combines two of my favorite treats, cinnamon rolls and sugar cookies. Trust me when I say it doesn't get much better than that! The texture is super soft and delicious, topping it off with luscious cream cheese frosting and more subtle sprinkles of cinnamon.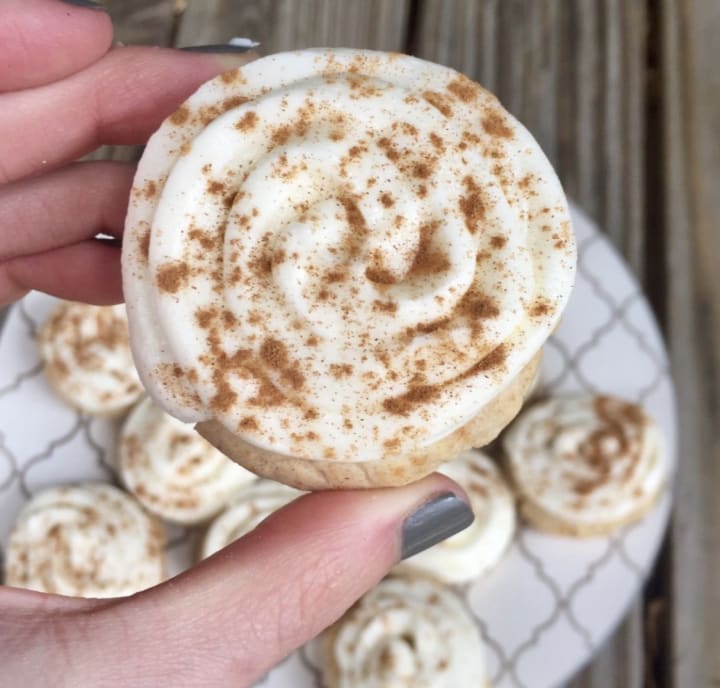 The moment I saw these savory cookies pop up in my pinterest feed, I knew it was a match made in heaven. So, let's quit the chit chat and get the fun stuff- the recipe!
For the cookies you'll need:
1 cup butter , softened
1 cup sugar
2 eggs
1 Tablespoon vanilla
3 cups flour
3 teaspoons baking powder
2 teaspoons ground cinnamon
1/2 teaspoon salt
For the frosting:
4 ounces cream cheese , softened
8 Tablespoons butter , softened
2 1/2 cups powdered sugar
1 teaspoon vanilla
1-2 teaspoons milk or cream , as needed
additional cinnamon , for sprinkling
Luckily for you, I've made all the mistakes possible when it comes to creating these delicious treats so you don't have to! Here are some helpful tips and tricks to keep in mind to help you get the best results before you get right to baking.
- Use softened cream cheese. There are a couple easy ways to do this, leave out the cream cheese at room temperature for about 30 minutes or microwave it on high for about 10 seconds.
- The butter also needs to be softened. I keep my butter refrigerated so I like to pop it into the microwave also for about 10 seconds (maybe 15 if needed).
- Flatten the dough with a drinking glass. Once the dough is made, you'll roll it into 1″ balls before placing them so an easy way to get them flat is to use the bottom of any drinking glass to flatten the dough a touch.
- Cool before frosting. Make sure your cookies are completely cool before adding your frosting. I know you're just as excited as I am to add the finishing touches, however, the icing might melt rather than hold its fluffy form.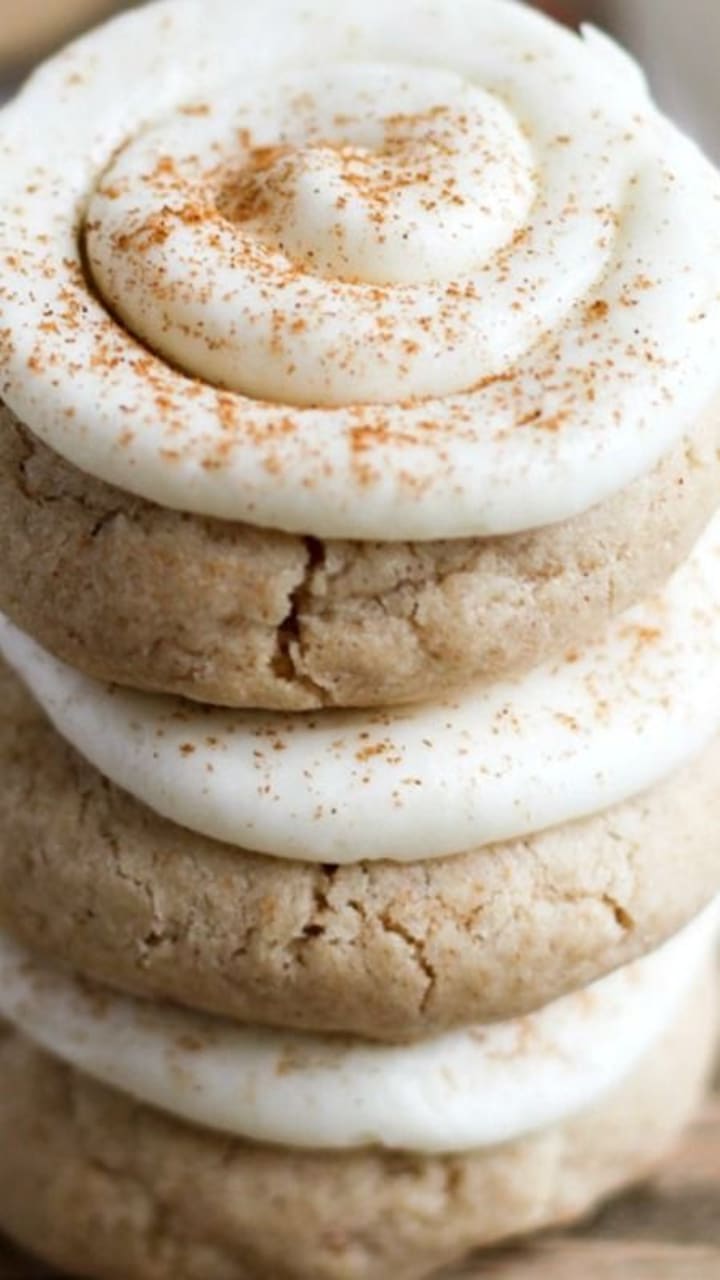 Now let's get to the baking, here are my recommended instructions.
For the dough:
In a large bowl beat together the butter and sugar until they're light and fluffy. Add the eggs one at a time, followed by the vanilla and mix well. Then, add the flour, baking powder, cinnamon and salt. Continue to mix until a firm dough forms. Chill for 25-30 minutes.
Next, preheat the oven to 375ºF and roll the dough into one inch balls and place on baking sheets lined with parchment then flatten each ball slightly with your hand or with a drinking glass. Bake for 7-9 minutes or until the bottom edges are just slightly golden brown then proceed by removing them onto a cooling rack to let them chill a little before adding the frosting.
For the frosting:
Beat together the cream cheese and butter until light and fluffy then add the powdered sugar and beat until smooth. Next you'll add the vanilla and milk as needed to reach desired consistency. Continue beating until also light and fluffy then spread onto the now cooled cookies in a spiral shape and sprinkle with cinnamon, as much as your heart desires.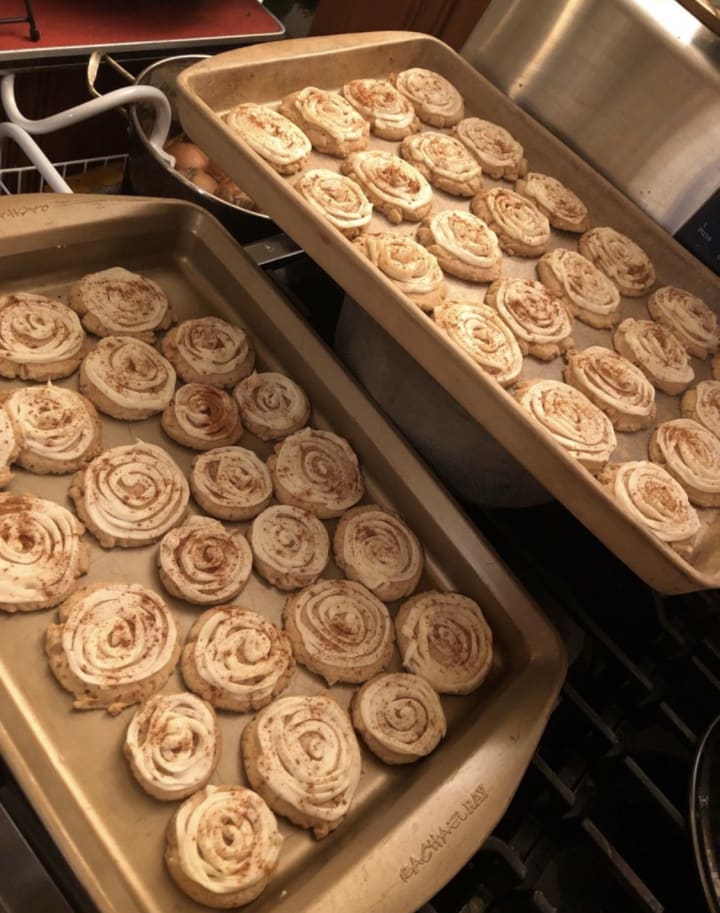 These soft and scrumptious cookies are warming and make for the perfect little treat. I love to have mine with my morning coffee or evening tea! The world is in need of healing right now and although the process for that may be slow, I hope you're able to find delight and comfort in the recipe I introduced or in the tasty treat they create.