Simple Soul Food
Hot Water Cornbread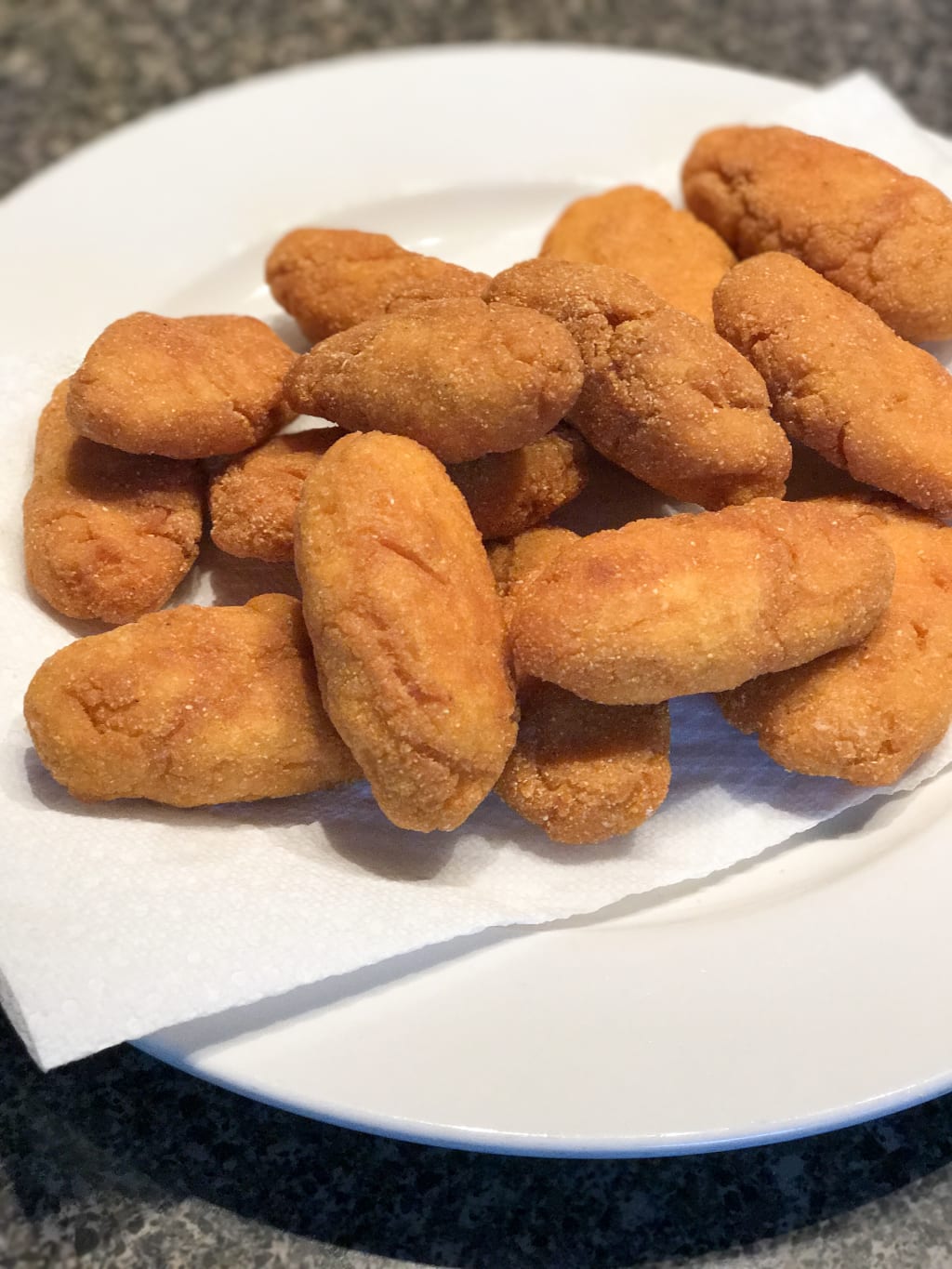 If you didn't already make the assumption by reading the title, I am from the south. To be more specific, I'm from Nashville, Tennessee. I am one of those rare "born and raised" Nashvillians that are hard to come by these days. If you are familiar with Nashville then you know what I mean...if you are not familiar with Nashville, well then that's another topic for another day. My city is known as music city but what it really is is so much more. It's southern culture, southern charm and southern grace. We talk slow, dance fast and we love to eat! Hot chicken, whiskey and cornbread are easy to come by here and if you are ever so lucky enough to chat with a local, then you are in for a treat. They will give you all the best kept secret southern restaurant recommendations. If the restaurant looks run down and the floors are covered in grease, be prepared for a mind-blowing feast. And whatever you do, do not pass up on the blackberry cobbler and be sure to have it topped with ice cream..and no you don't have to share!
Who doesn't love a good old-fashioned southern meal? As a southern woman, I grew up with all the the saucy southern secrets to cooking up the perfect fried chicken, fried catfish, fried okra, collard greens, corn bread, sweet tea, you name it! Southern food is just delicious and nobody can deny that....but it definitely isn't always easy to prepare! It takes time and it takes soul to prepare the perfect southern feast. But don't worry, I am here to share with you one of the most delicious, most classic and most southern corn bread recipes...oh and it's practically foolproof! As a matter of fact, you don't even need a soul to prepare this recipe. It is quick and easy and is a must know southern staple. Whenever I cook this cornbread at home I always have to double the recipe and the boys still ask for more! I have never met a person who has tried this cornbread and didn't absolutely love it! It is finger licking good.
This golden goodness is called hot water cornbread. Hot water cornbread is a southern comfort food made super simple. It's the perfect appetizer to any truly southern meal and it only uses three ingredients! Yes..only three ingredients and you probably already have these three ingredients in your home. How awesome is that!
If you really want people to think you really know a thang or two about cooking up some good ole' southern comfort food without putting in all the hard work, then all you have to do is prepare this!
What you need:
That's it! Now, how do you get that golden goodness from those three things? Take one cup of cornmeal and as grandma would say, "Add a dash of salt." Once it's mixed together, add one cup of boiling water...and yes make sure the water is in fact boiling. Once the cornmeal mixture and the water is mixed together, your mixture will feel like wet sand. Pat your mixture into ovals, deep fry in hot oil until golden brown and voila! You have the perfect southern golden goodness! Now all you need is a big pitcher of sweet tea to wash it down! Enjoy!
To give this recipe a little more southern charm, try adding a dash of sugar to the mix. Also, try adding a little bit of bacon grease to the oil...or if you are vegan, simply enjoy this recipe just the way it is. This is definitely one of those vegan recipes that people will find hard to believe! It won't be hard to convince anyone to have another piece though. In fact, go ahead and triple that recipe. You're welcome!