Savoring Community
What started as a way to connect with others in isolation grew into something magical.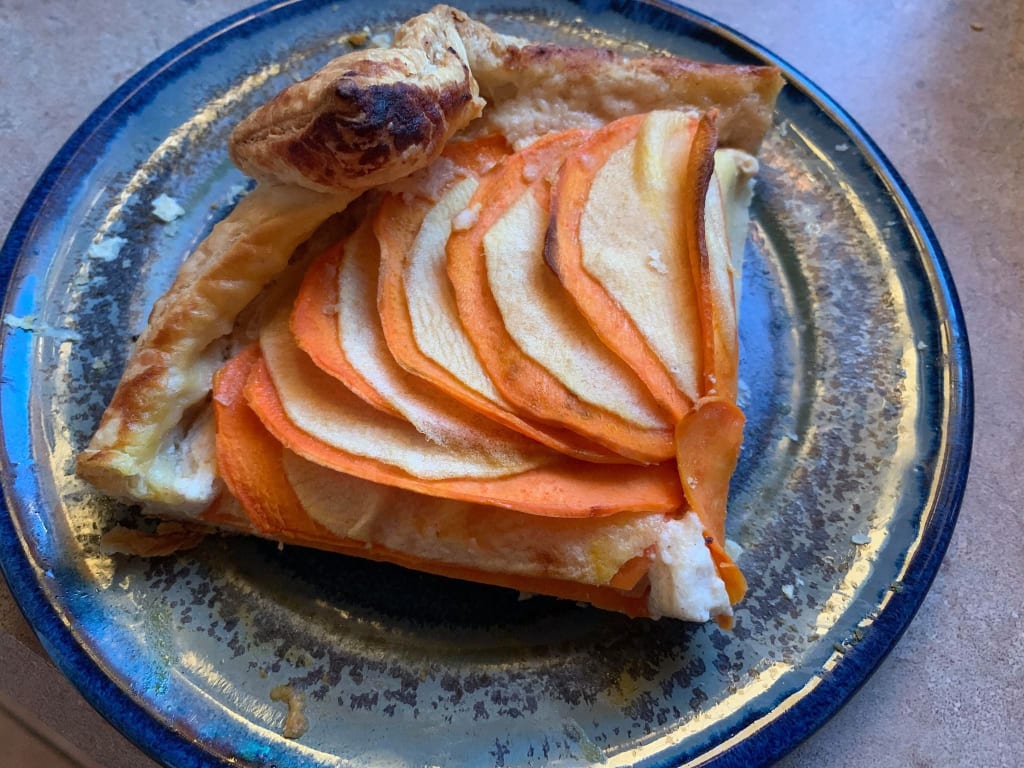 courtesy of the author. A Sweet Potato and Apple tart from one of the author's cooking classes.
Pantry 911! I ordered five bananas and my shopper brought me five bunches. What do I do with them??
Pantry 911! Does anyone know what might fix this chili? It's not terrible, but I just don't feel like eating it. It's boring.
Pantry 911! Does anyone here have a good carrot cake recipe? I could ask the internet, but I'd rather ask you...
Several years ago, a friend and I created Pantry 911, a Facebook group for people who occasionally need cooking ideas, inspiration, or troubleshooting. It grew very slowly, and wasn't very active, which suited our busy selves just fine, but was a perfect place for swapping ideas and irreverent banter. (There's a lot of profanity slung around Pantry 911.)
Then, the pandemic hit. And as restaurants closed, and people started cooking from home do an unprecedented degree, our little group began to grow. We did get questions about sourdough, but also questions like: I panic-bought a huge sack of rice and a ton of beans, but I don't know what to make with them!
As we moved through the early months of the pandemic, the additional engagement was a wonderful way to spend my many online hours. I advised people on Passover-menus-for-two (skip dessert and double down on side dishes that will keep) how to handle a bumper crop of zucchini (make chips for the kids, and plenty of zucchini bread), and a new kind of question: people who had never before qualified for assistance or benefits now navigating the sometimes-perplexing world of food benefits.
Someone posted a photo of a giant can of whole potatoes she'd picked up at her local food pantry with nothing but a series of question marks. (The answer? Speedy home fries, or roast until crisp with some Old Bay seasoning, thanks to group members who grew up eating lots of canned food.)
The influx of new members inspired me. I had a background teaching cooking classes for youth and adults, and I had a knack for creating clear instructions, even if I couldn't physically demonstrate a technique or a recipe. I asked in May if anyone would be interested in an online cooking class, and the response was overwhelming.
In my online cooking classes, I don't demonstrate or cook alongside my students; I watch them carefully, calling out instructions, offering verbal corrections and answering questions as they go. The whole class makes the same dish, which offers an amazing array of photos at the end of each class. In these two, each student offered their take on matzah ball soup - one classic, and one kid-friendly, with tiny tiny matzah balls.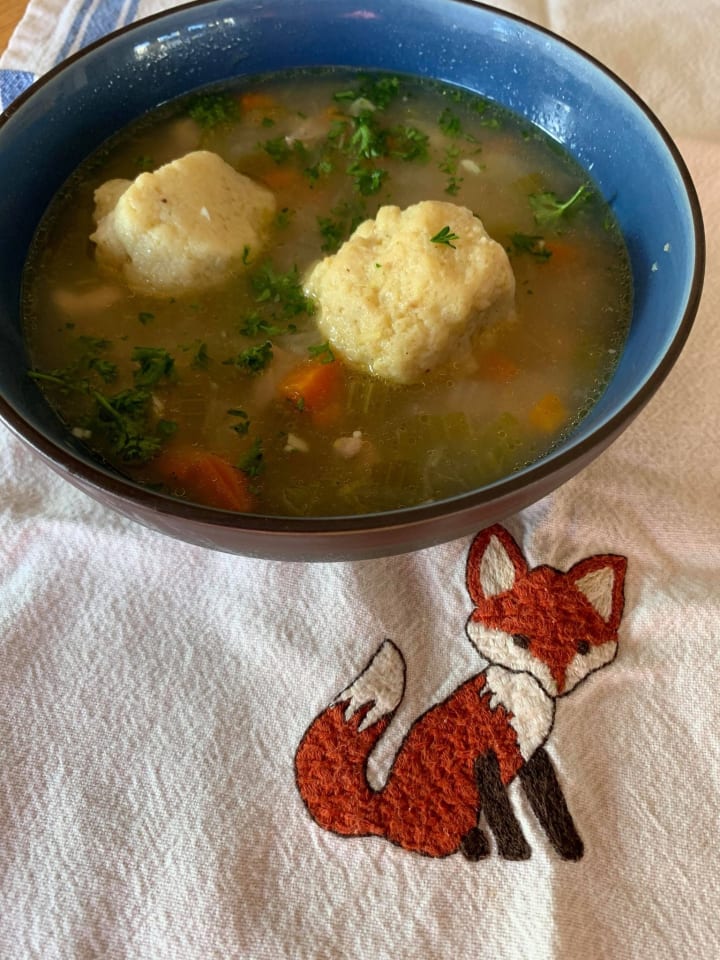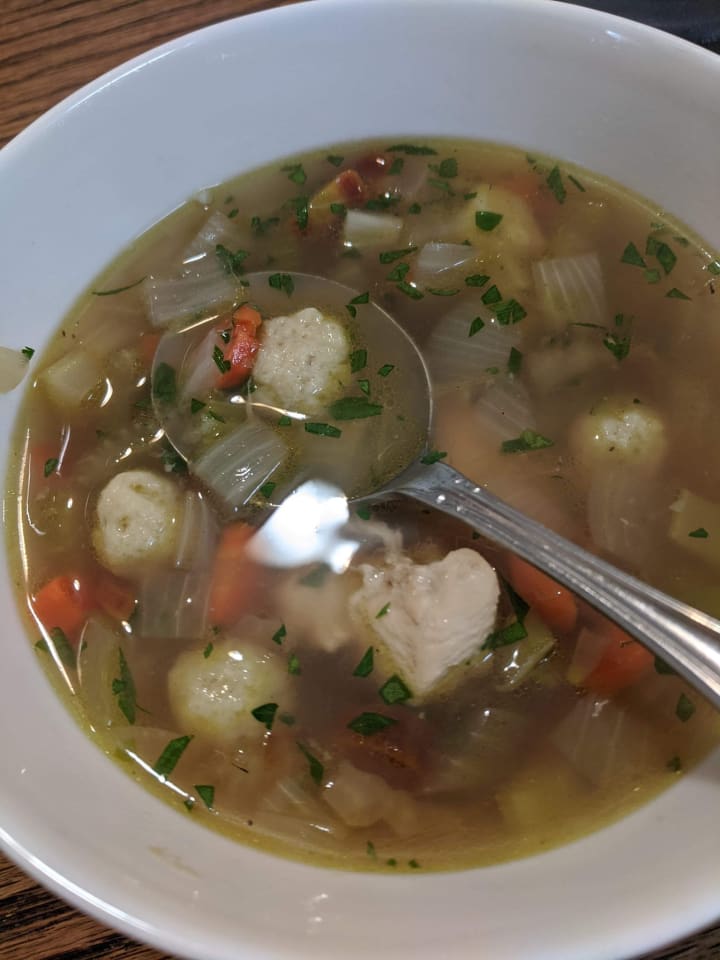 As my classes became more popular, I needed a way to organize registrations, payments and my growing list. I've cobbled together an ad-hoc management system using several different apps and sites - one for sending mass emails, one for handling registrations, another still for processing payments. Software like Memberful would allow me to offer perks for students, like private Q&A sessions - their very own live Pantry 911 - or weekly recipes based on students' questions.
Currently, I share my students' photos and class results on my personal Facebook page, which means it's limited to my friends and networks. I'd love to be able to send a spread of photos like this one, showcasing what each student produced in a single class: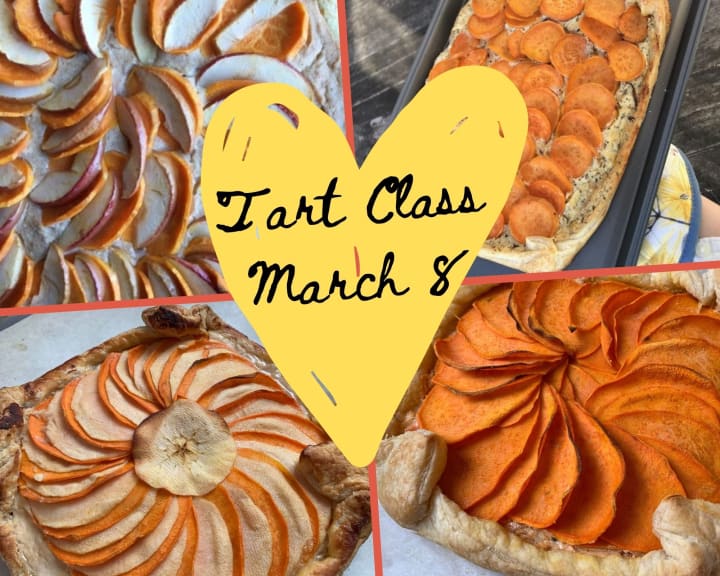 These cooking classes have become an incredible way to build and sustain community in a year we spent apart. Most of my students have taken more than one class; I started offering a monthly soup class, where students make three different soups in three hours, that has built a quiet little following. We open each class with the same words:
Soup is how we get to the table when what we need most is each other. Soup is how we use up all the scraps, when waste is not an option. Soup means there's always room for more. Soup means everything is fixable, even if you burn it a little, or if it comes out oversalted. Soup is generous. Soup is forgiving. Soup is necessary.
The spirit of Pantry 911 is alive and well as the questions fly across our screens - and I'm not the only one who gets to answer. Some of my students are experienced cooks with their own wisdom to share, bringing depth and insight to the class.
What started as a way to pass a pandemic has turned into one of the great passions of my life - building community around cooking, sharing expertise and humor along the way.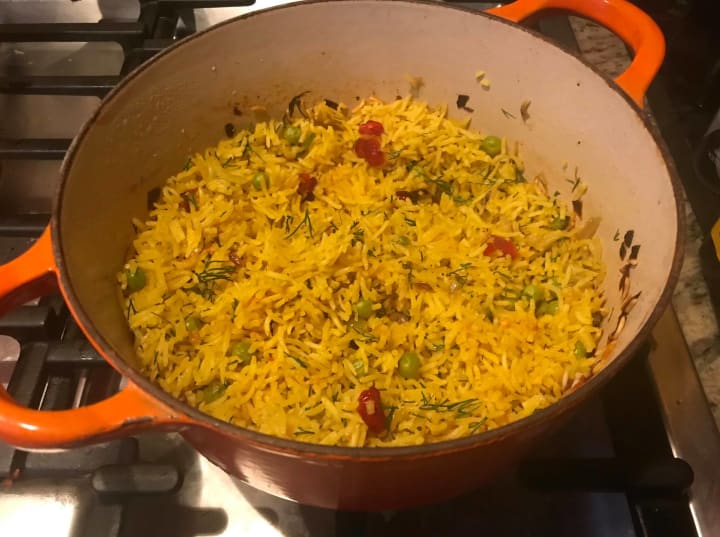 (Oh, and those initial questions at the beginning? Here are the answers:
For bananas: cut them up and freeze for smoothies, blend into pancake batter, or donate to a preschool.
To fix a boring chili: You probably need salt. If you don't need salt, you need heat. Add another spoonful of something spicy, and a little more salt and get back to me.
Carrot cake: use a basic internet recipe, but substitute the eggs for applesauce for extra flavor. And don't skimp on the raisins!)
***To find out more about my cooking classes, subscribe here!***

Dane BH
By day, I'm a cooking teacher, foster parent, cog in the nonprofit machine, and poet. By night, I'm a creature of the internet. My soul is that of a grumpy cat who'd rather be sleeping.
www.danepoetry.com
See all posts by Dane BH →