Rib Sauce
A Mrs Huston Recipe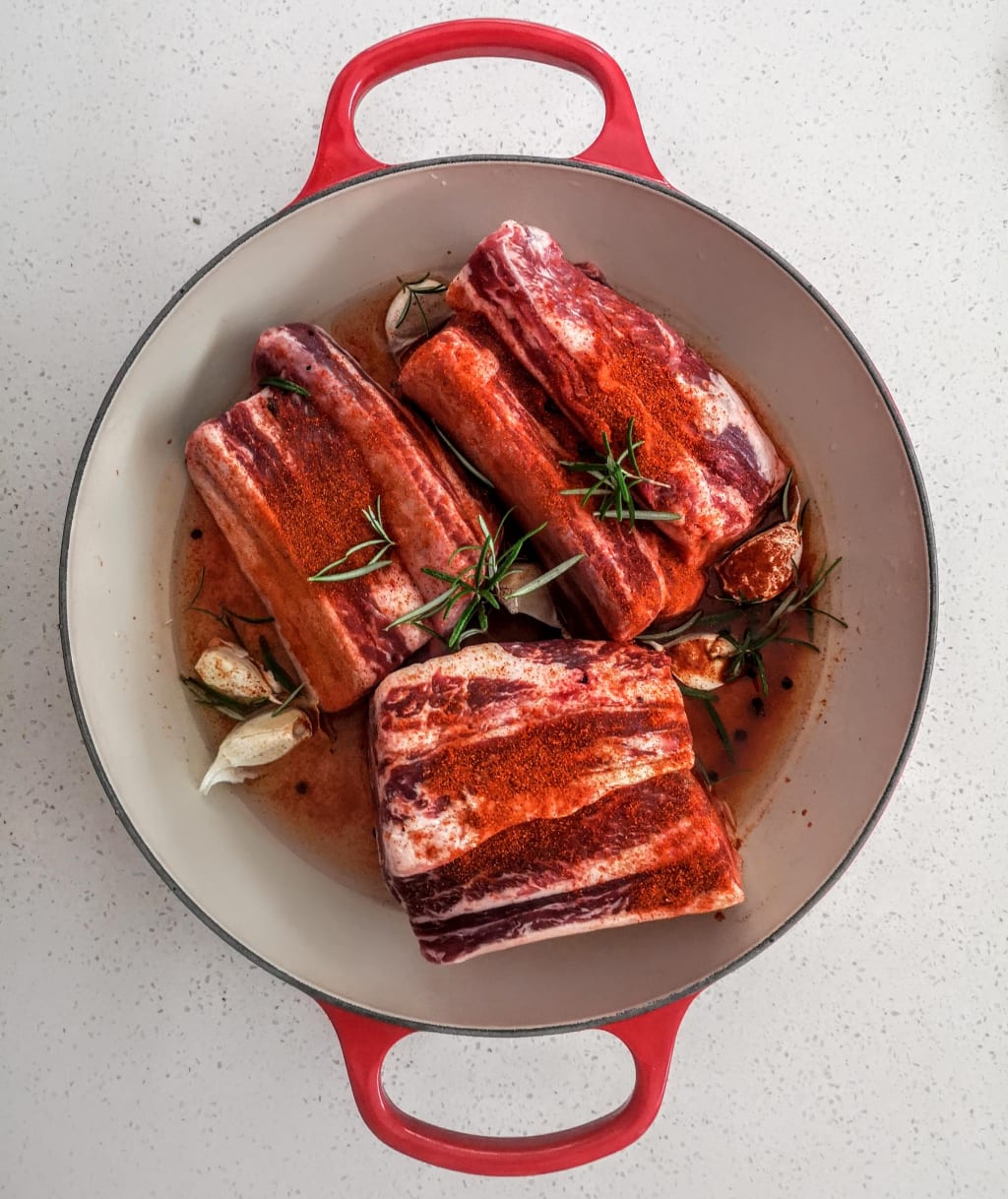 Recipe Courtesy of https://www.pexels.com/@george-piskov-289673052/
Now I am not a fan of ribs but others in my family are so I only make it by request. I like the idea of ribs but find them hard ot eat without a mess all over my hands and face.
See the notes section for a prime example of how messy I get when eating ribs and an embarrassing situation that arose from it. At least I can laugh about it now.
I found this recipe for basting ribs that really kick them up a notch. I have even been known to use this recipe for other cuts of meat as my go-to BBQ sauce. This recipe makes two cups but you could easily cut it in half or double it if needed.
Ingredients
1T Oil - A light oil works for this recipe such as olive oil or a vegetable oil.
1 medium Onion, minced - see notes
3 cloves Garlic, Minced
1C Catsup or chili sauce.
1C Broth - I usually make my own but store bought is fine. I just have a hard time finding gluten free broths.
1/8 - 1/4C Tamari - The original recipe called for soy sauce.
1/4C Brown Sugar
1/2t each Cumin, Coriander, Celery Salt and Cayenne Pepper
Salt and pepper 
Directions
In a medium saucepan, heat the oil over medium.
Add the Onion, Garlic and season with salt and pepper. Cook until the onion is translucent - about 5 minutes.
Add the remaining ingredients and bring to a simmer. Cook, stirring occasionally until thickened. This took me 30 minutes.
Use this sauce for basting ribs or as an all purpose BBQ sauce.
Notes
There was one time years ago when I was still with my ex-husband that we went to Tony Roma's and had their ribs. You know the large ones that look like they came off a T-rex? Well, I couldn't finish mine and got a doggie bag to take home. The next day I got up and was hungry so I polished off the ribs not caring if I made a mess all over my hands and face because I was at home and who cares? No one will see me. I was in the washroom washing up when there was a knock at the door. I quickly dried off my hands and went to the door. It was some sales person who looked at me oddly and couldn't leave fast enough. I thought it was weird, but, shrugged it off and went about my day. Later in the day, I caught a glimpse of myself in the mirror and realised I had forgotten to wash the rib sauce off my face. I looked like the joker! I had a BBQ grin from ear to ear. No wonder the sales person left without trying to sell me anything!
Remember to wash your face after eating ribs. You don't want to "Pull a Pyxy" :P
For mincing the onions and garlic, I have found that instead of chopping by hand, I place them in a food processor and give them a pulse or two. Since this is a sauce, you can even go all out and liquify them.
I use Heinz Chili sauce in place of the Catsup. This is in no way a recommendation for this particular brand and I am not being compensated for mentioning them, I simply mention the brand I use so you know what to look for. You might have something similar where you are. The chili sauce adds a bit of extra flavour to the final product. Use Catsup if you want a sweeter sauce.
Tamari is saltier than soy sauce so use sparingly.
About the Creator
Canadian Graphic Designer, Young adult novelist and gluten free recipe developer from Canada
Reader insights
Be the first to share your insights about this piece.
Add your insights