Remember Chiptopia? Chipotle's Attempt at Distracting You From their E-Coli Scare.
I never ate more chipotle in my LIFE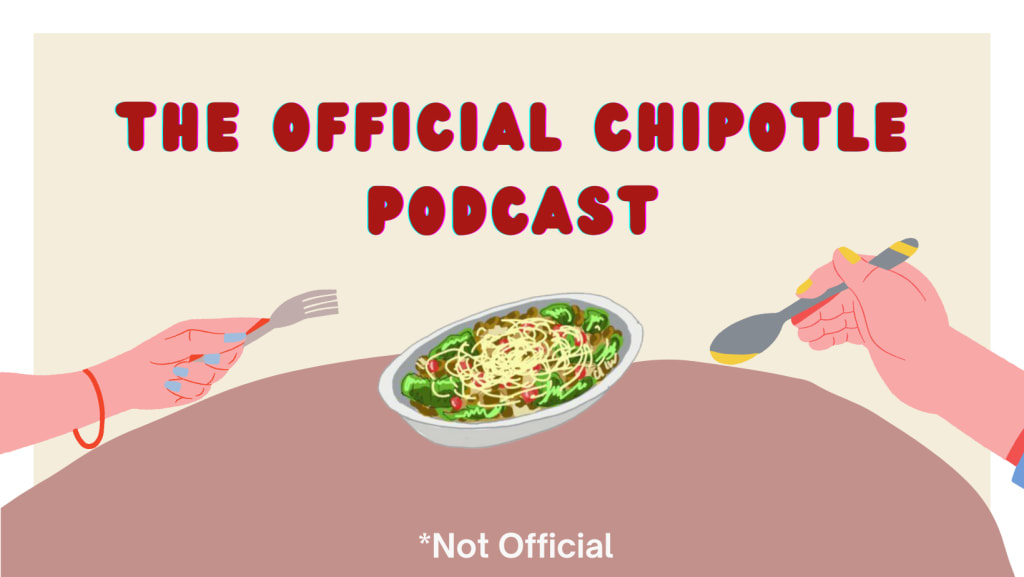 The year was 2016. The Chicago Cubs and Cleveland Cavaliers each won a championship snapping incredibly long droughts. Leo DiCaprio wins an Oscar for the first time for the Revenant. Hamilton sweeps the nation and makes America love Broadway again. And lastly, a batch of E-Coli filled lettuce runs through Chipotle quicker than it would run through you...if you know what I mean.
In order to save-face, Chipotle needs customers to know their food is not only safe, but that you as a customer can trust the Tex-Mex establishment once again. So, they answer the customers' cries that they have been screaming for, they finally release a rewards program for their loyal patrons. They called it, Chiptopia.
Now, let me take it back a bit as to how I became this way. I grew up in a pretty moderate sized town in Connecticut. We had the normal staples and chains but it took a little bit longer to get than most mid-sized cities. Basically, if you were a tween needing gas money, you worked at either Dairy Queen or the higher-end grocery store.
Then everything changed when we got a Sonic.
I don't think you understand how much of a big deal this was. The year was 2011. Charlie Sheen was spiraling out of control. Rebecca Black topped the charts with the smash hit Friday. And my town finally got a Sonic to break ground after over 29,000 Facebook Fans bombarded Sonic Corporate to open a franchise location right off of the highway. It was so historic, it made the local paper. Move over Dairy Queen, there truly is a new player in town. It was a wild time.
So you can imagine when Chipotle finally came to the town, peoples' heads were going to explode. When Chipotle broke ground, a light flickered in my soul. All I knew was Moe's. You wanted fast-casual Tex-Mex, you go to Moe's. Now you're telling me I have an option?! You may be thinking, this is truly insignificant, like these types of things happen all the time. But here is where you are wrong.
Chipotle broke ground during my most impressionable years. The years that shape a man. The years that provide someone with an identity. When I walked though the doors for the first time, fumbling through an order, not knowing what I was doing, it was surely adorable. I was merely a kid, not actually, but for my first time at Chipotle, I was truly a baby-man.
I didn't like what I got the first time, I felt it was just okay. But something in me told me to go again, and again, and again. I never truly perfected my order until I was in college, almost 3 years later. Fast forward, E-Coli is ravaging my beloved Chipotle. The hatred is spewing faster than you can say sour cream.
Then, a beacon of light. Hope. A gift cascaded down upon us scared patrons. July 1, 2016. Chiptopia is announced.
Chiptopia. Just hearing it brings back memories. Chiptopia was a Chipotle run promotion to where if you ate at their establishment for a certain number of times a month you were rewarded. Chiptopia Summer Rewards offers three different status levels: Mild, Medium and Hot. Just four visits, with a qualifying purchase during each, earns Mild status and a free entrée. Someone who achieves the Hot level in all three months can earn up to nine free entrées over the course of the rewards program, plus a $240 "Catering for 20" Bonus Reward. During each month of the program, a customer's fourth, eighth and 11th visit and entrée purchase triggers a reward for one free entrée and elevates the customer to a new status level.
Basically what I heard was a challenge that must be accepted. I NEEDED to eat at Chipotle 11 times every month for 3 months straight in order to achieve the glorious Hot Status. I needed that status. I needed that free catering. Can you imagine what I would do with all that free catering? It serves up to TWENTY people. I am just one man.
Luckily for me, there was a Chipotle right down the road from my work, and luckily my work was a desk job that paid enough for me to enjoy my splendor. So I had to find out a good balance of my Chipotle spoils so that I didn't get turned off or burnt out by eating it so often. So I devised a plan. Every other weekday I would get Chipotle. It made the most sense since I worked so close to one. If I happened to be out with friends on the weekend and get Chipotle I would skip one of the weekdays to give myself a break.
To my pleasant surprise, it never turned me off. In fact it made me love Chipotle even more. It made me stronger. If I was feeling a little meh one day, I would switch up what I bought. Sometimes chips, sometimes no chips. Sometimes guac, sometimes no guac. The possibilities are truly endless. So for 12 weeks, I ate at Chipotle 33 times. I actually think even more for a month or two just because I happened to forget at what point I was in so I didn't want to risk not hitting the mark.
I wanted the catering, I needed the catering. My then girlfriend, now wife was graduating college later in 2016 and I would have loved to cash in that catering for her graduation party. Can you imagine? Me, the hero? Saving the day with FREE Chipotle catering? Her family doesn't have to worry about food at all. A true hero. And spoiler alert, a hero I was. I set my mind on the goal and I achieved it. It was the height of my life. 2016 was the year that I peaked, I don't think I have ever done anything more significant in my life than taking advantage of a shoddy summer rewards program built to get customers back in the door after an E-coli breakout.
I regret nothing and hey, I never got E-coli! But this destructive behavior of mine has led me further down the path of Chipotle obsession. It has yet to stop. I still eat there regularly and nothing has changed. If anything I have doubled down on my fandom. I have stock in Chipotle, I have merch from Chipotle, hell I even have a podcast dedicated to Chipotle. The Official Chipotle Podcast. (Check it out -> Listen on Spotify)
So all this to be said, follow your dreams. You can do it. Be the hero of your own story and make something of yourself. If you set your mind to it, I know you can achieve your dreams. It is never too late. Did I gain a good 10-15 pounds from the massive amounts of rice and cheese? Yes. Was it worth it? Also, yes.
Check out the podcast if you have time, I am so opinionated about Chipotle and I love to speak on it and am looking for guests always. If you hate Chipotle, love Chipotle, or are indifferent, that's okay! I would love to have you on the show. Love you all.