Recreating the Titanic's last diner
A morbid, but delightful diner party.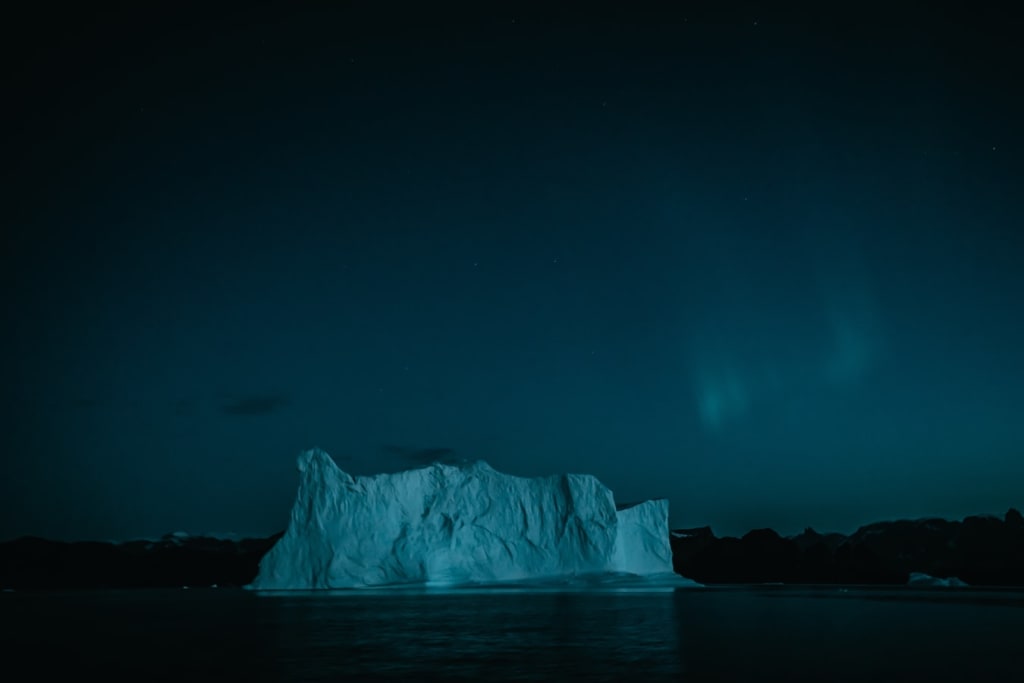 Photo by Annie Spratt
Recreating the final meal of the first class passengers that lost their lives when the Titanic sank in 1912, and selling tickets to it, sounded like too much fun to pass up.
I hadn't expected to have ever seat spoken for as soon as we announced the date, but that wasn't the only surprise the evening had in store.
This was in 2016, and the idea was suggested to my coworkers by an elderly gentleman who thought his friends might enjoy an evening of great food, ambience, and a slight theatrical sense of drama.
Some fellow chefs were enlisted to help in the planning, and cooking aspects. It was important to us to prepare the food as closely to the cooking style of the time as possible. We were definitely on a budget, but the dishes needed to be elegant if the night was to be a success.
The wines selected had similar pairing qualities to the ones on the ship.
We outfitted the waiters in tuxedos and white gloves. They had no problems getting into character after that.
A four string quartet was booked for the evening.
The night of the event arrived with a bizarre sense of excitement. The dining room had been rearranged, and decorated with linens, flowers, and candles.
We started to greet the first of our 50 guests whom, to our delight, had completely taken the theme on board. The women wore gowns, jewels, pearls, and silk. The men walked with canes and wore suits and top hats. All of our guests appeared in their late 60's, or older, and absolutely ready to have a party!
I had no idea how much the dinners were looking forward to the event. The dark theme of the evening somehow translated into a feeling of great whimsy.
It was a macabre premise, truly. Food and tragedy don't unusually go well together. However, it was an occasion that allowed people to go back in time, act aristocraticly, enjoy first class food, and play out a peice of history together.
Ultimately, the joke was that all the guests were going to die shortly after dinner, and they were having a lot of fun with it.
We started with oysters, then the parade of courses took off.
Veal consommé.
Salmon poached in champagne and butter. Served with mousseline sauce.
Filet mignon Lili. Rich with truffles, foie gras, and a sauce made with cognac and red wine.
Roast squab with asparagus vinaigrette.
Peaches in chartreuse jelly.
Punch made of rum, wine, and champagne.
There was Lobster! Caviar! Chocolate eclairs! Wild arrays of food in waves.
Handmade ice creams.
Spirits. Cigars. Laughter.
Cheering apon the arrival of every course.
After three hours of rapid plating, the last of the desserts were finished. I took some deep breaths and thought of the sheer magnitude of the Titanics operation. Thousands of meals, prepared much better than I could hope to, served everyday. The tons of coal stored on board to run the bakeries, ovens, and grills is mind boggling.
One night with a menu like this was more than I could handle, it took weeks to prepare, and it was a far cry from perfect. You never would have guessed it though based on the guests reactions.
Watching these people of advanced years throw caution into the wind was one of the most joyful displays I've seen in my life. They were drinking, smoking, and laughing until I thought they'd collapse.
We were all struggling to remember what year it was as we returned the restaurant to its normal decor.
Since this event I'm constantly trying to think of different dining experiences that could be as much fun for the diners, but I don't think I've come close. It was the patrons that evening who stole the show and brought it to life.

GrassFedSalmon
Young chef from the Midwest writing recipies and cooking stories. My content's only on Vocal. Please consider supporting by sharing anything you enjoy or by leaving a tip. It's greatly appreciated! Thanks and enjoy!
See all posts by GrassFedSalmon →